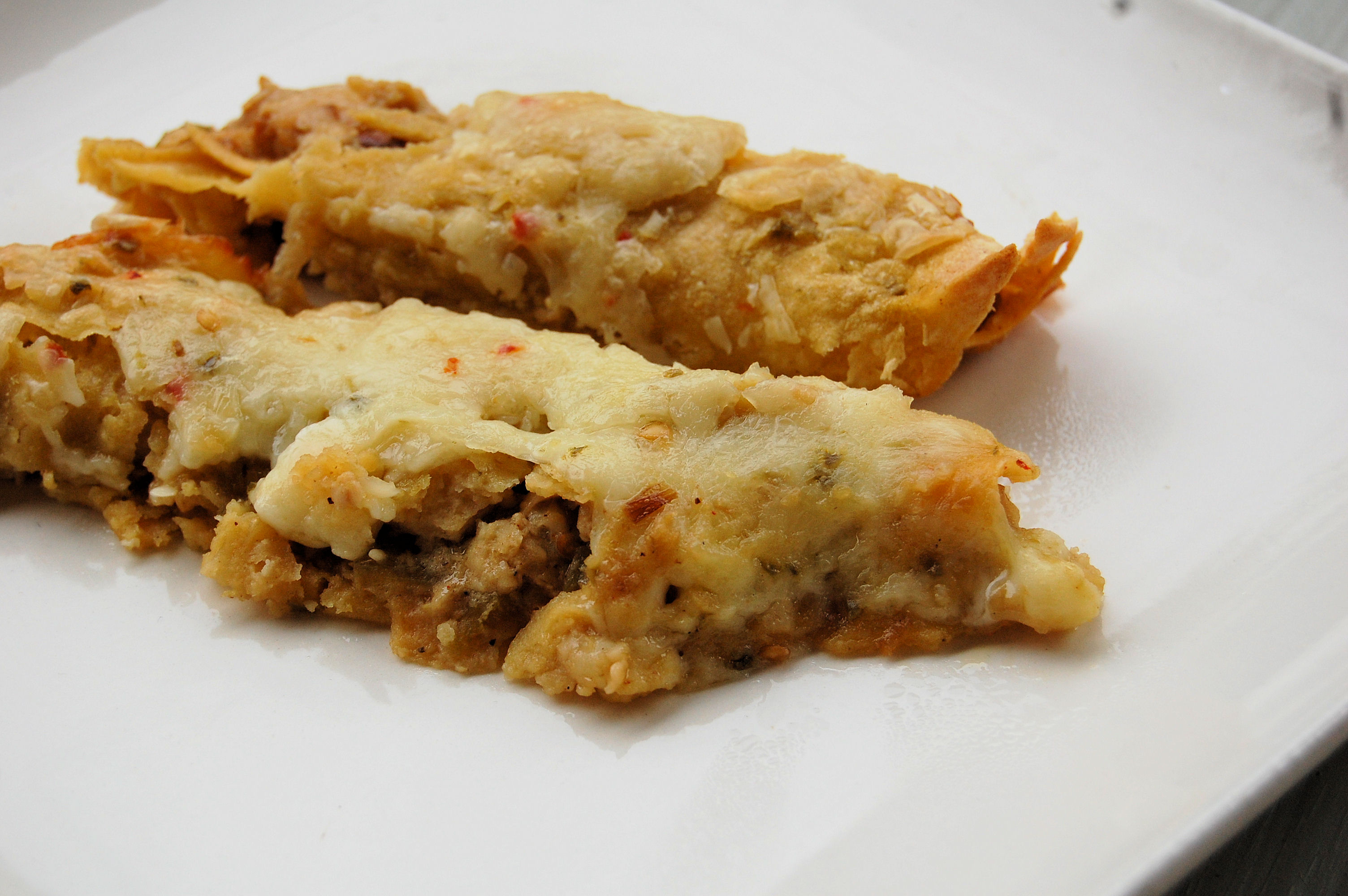 So you know how the silly thing in Hollywood is to take the last names of couples and put them together- like Bennifer, Kimye, Brangelina. Well that's what I decided to do with my new Gluten Free Corn Enchiladas with Green Chiles and Roasted Chicken . I call the dish Tamalidas because after placing the incredible filling inside the corn tortilla, rolling it up, covering them with my green chile enchilada sauce and sticking the dish in the oven for 30 minutes- the end result looks like a enchilada but it tastes like the MOST AMAZING TAMALE YOU HAVE EVER HAD! End of discussion- Enough Said- Gluten Can Bite Me!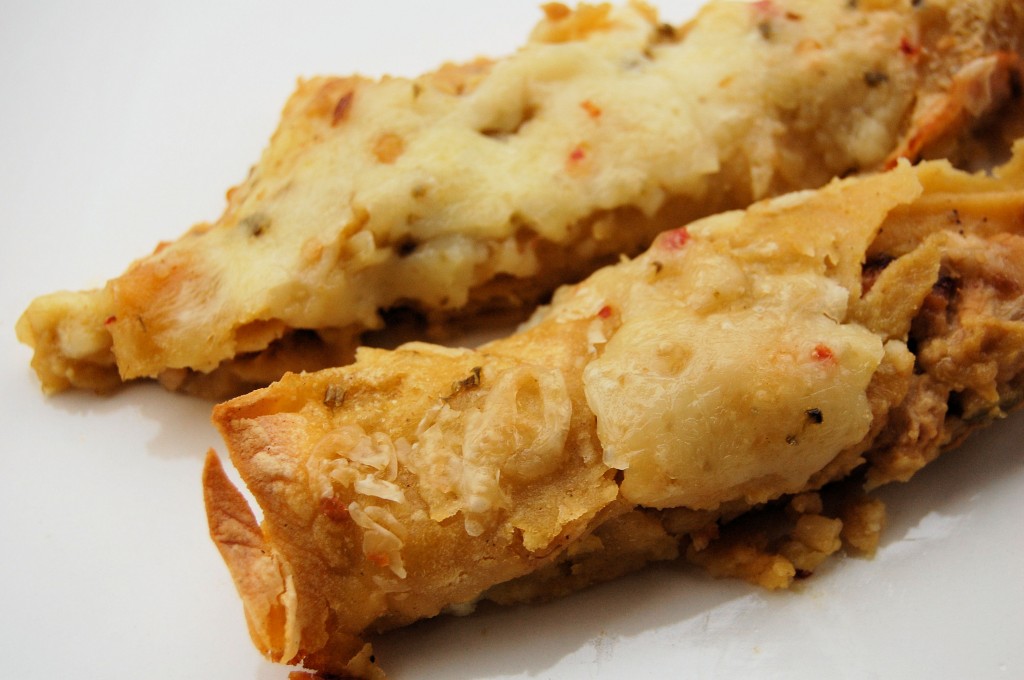 My Green Chile Chicken Enchilada used to be a family favorite. It was the first thing I would make for Patrick on a hard day or for a celebration. It was the first request by friends and family and it was one of the first dishes I thought about when I found out I had Celiac. So what is a girl to do? Re-Create! Take the flour tortilla and replace it with a corn tortilla! I can now honestly say it is better than my original! Its that good! Seriously, in the name of blogging I will continue to express how delightfully easy and quick this dish is and how it comes as close to absolute perfection as you can get but in the end there is really nothing else I can say except this is one of those Belleicious creations that I couldn't be more proud of especially since it was my very first gluten free meal. The filling begins with sauteed vegetables that I literally saute until they are almost burnt then I add in a handful of must needed spices like paprika, cumin, chile powder and a dash of lime. Mix this with sour cream, pepper jack cheese, green chiles and green chile sauce and there you have it- YUMMM!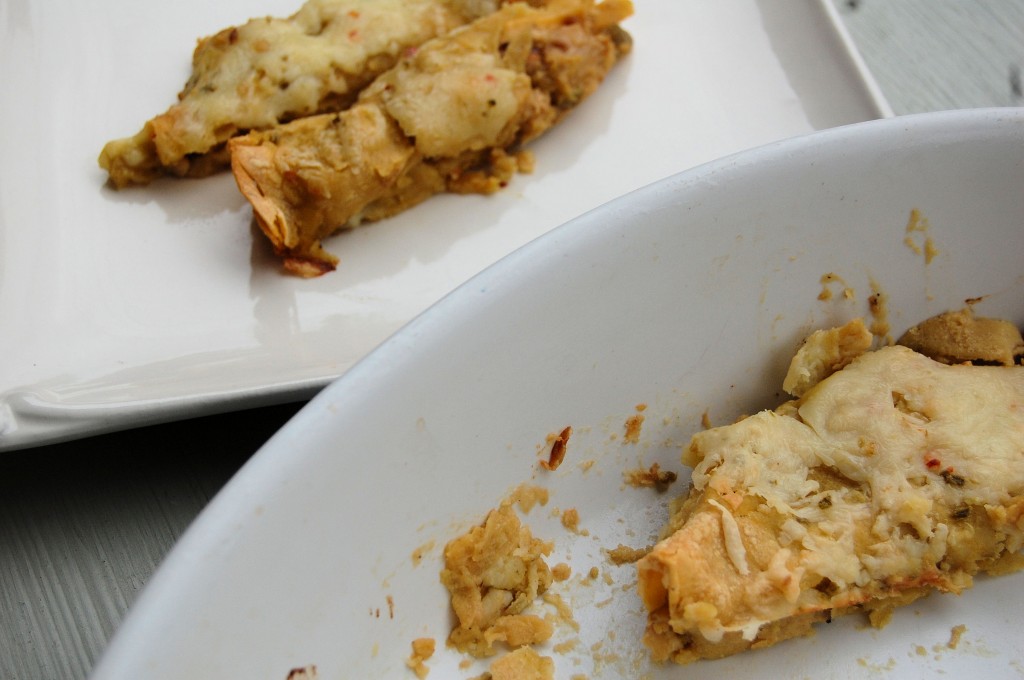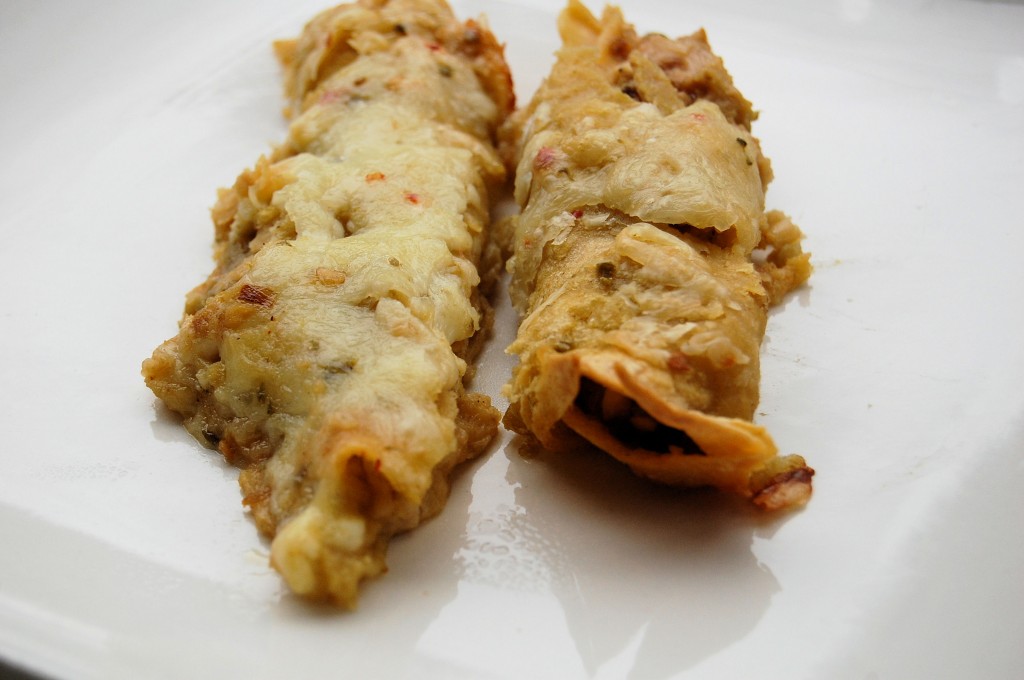 I must say it never really crossed my mind that the end result would taste so much like a tamale. Note: not sure if I was actually even thinking that day for all the background noise (a.k.a 2 rambunctious boys) so I have somewhat of an excuse. It makes sense though- don't you think? Corn tortilla vs. Masa dough- both have fillings, both are cooked, both can and in my case always are loaded down with sauce. So where does this leave you? Whether you chose my enchilada recipe or another, whether you are gluten free or not, with a classic flour enchilada recipe you can create your own tamalida and be proud of it. Go ahead try it and then come back and let me know just how much you love it. Remember though- the texture expect that of a tamale- the taste is all enchilada.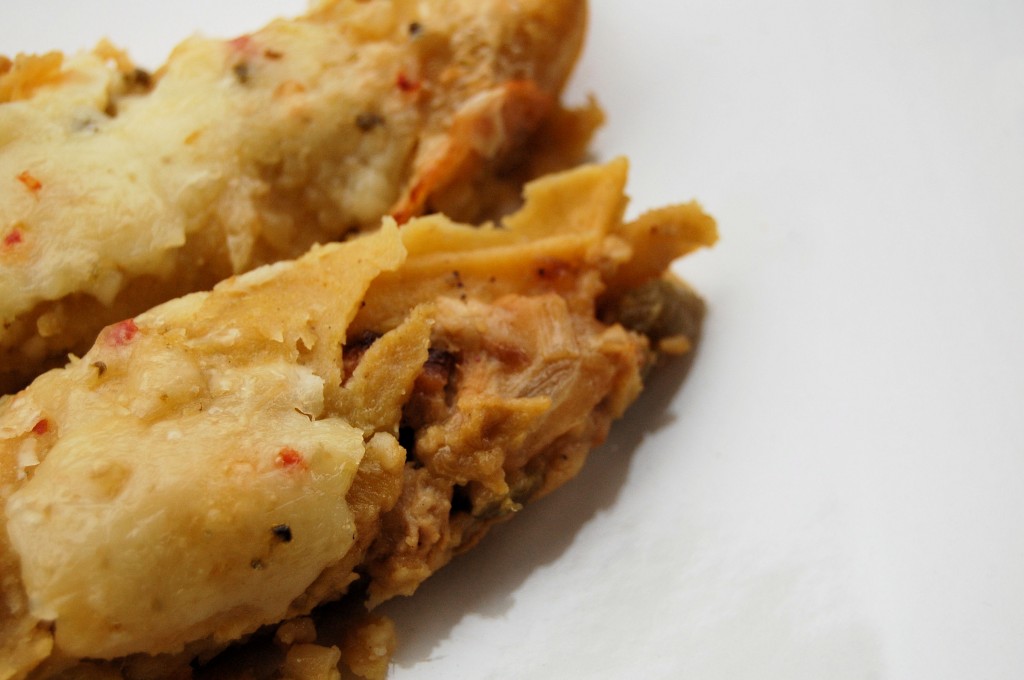 Gluten Free Tamalidas (I made it up)
Ingredients
1 whole rotassarie chicken, skin removed and cut into small pieces
1 onion, chopped
1 bell pepper, chopped
3 TBSP chopped cilantro (you can use less here if you do not like that much cilantro or you can replace the cilantro with parsley)
3 TBSP butter
1 can green chiles
1 28 ounce can of green enchilada sauce
16 ounces of pepper jack cheese
½ cup sour cream
1 tsp salt and pepper each
1 tsp roasted cumin
½ tsp paprika pepper
1 tsp garlic powder
20 corn tortillas
Instructions
Heat butter in a large skillet or frying pan over medium heat. Add onions and bell peppers and cook until tender, about 5-7 minutes. Add chiles, salt, and pepper. Add the chicken, remaining seasonings, sour cream, half of the green enchilada sauce (so roughly 13-14 ounces) and 8 ounces of the shredded cheese. Cook, stirring frequently for another 10 minutes on medium low. Remove from heat and allow to cool slightly.
Divide the chicken mixture by the spoonfuls equally among the corn tortillas. Wrap tortillas around the filling and transfer, seam-side down, to a 9- by 13-in. baking dish. Top each with the remaining enchilada sauce and shredded cheese and bake at 350 covered for 20 minutes, then remove the foil and bake for another 10 minutes until the cheese is nice and golden.