Uncategorized
Things are Changing & Roasted Avocado and Sesame Oil Hummus (Gluten Free)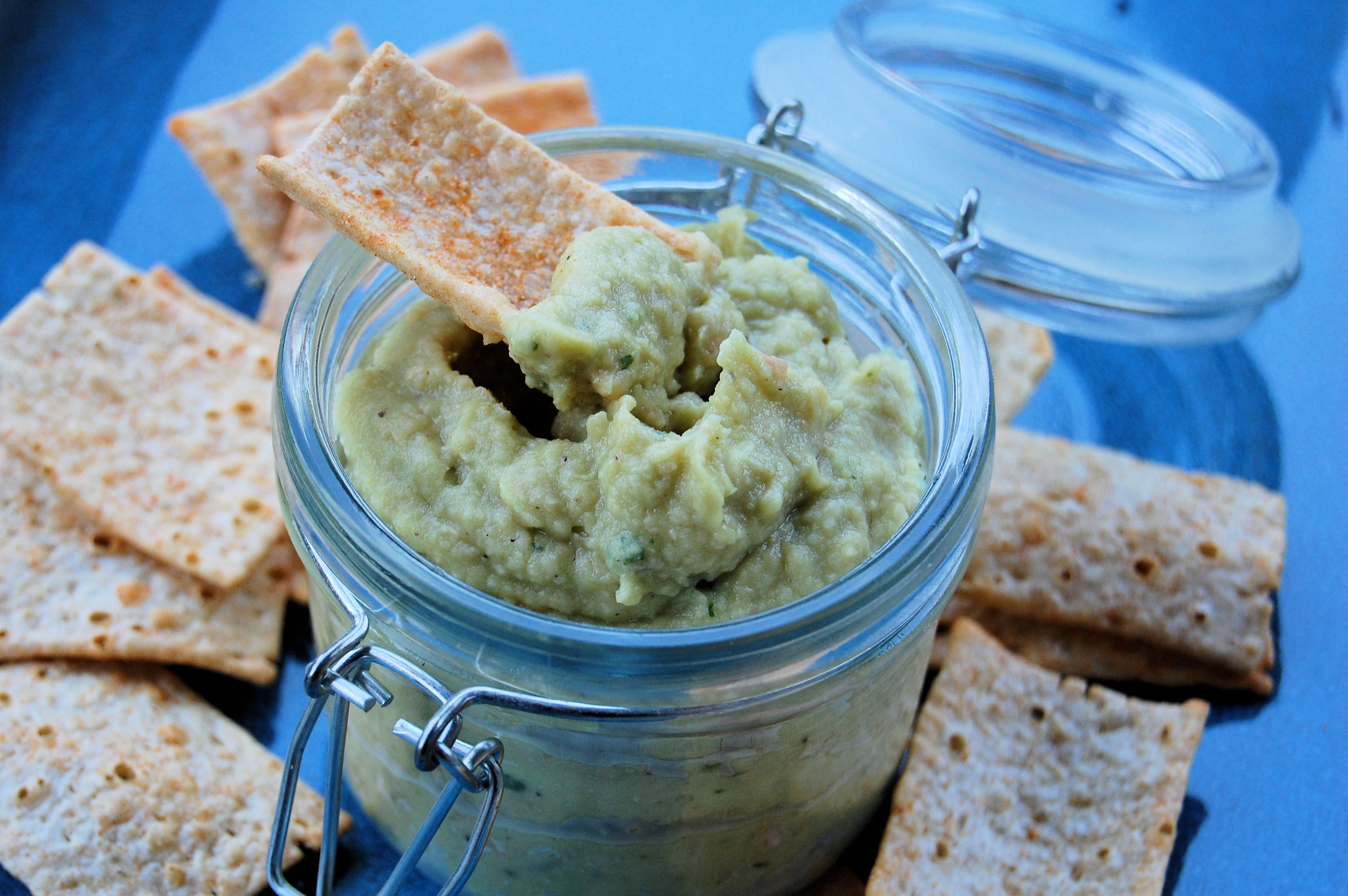 Sometimes life throws you a curve ball… sometimes you are aware of what's to come and sometimes it takes you completely by surprise that it leaves you breathless. In my case, it left me breathless. I am trying not to get all emotional on you while I type this post but for some reason my eyes want to swell:) For those of you who know me and those of you who have heard about me- I would hope first and foremost you heard I love my Lord and Savior but secondly, that you know I LOVE TO COOK. It is my passion. It is what I truly believe God gave me to do. To do for myself because it brings me joy, to do for my family, friends and as an act of service to strangers and the needy. I am constantly looking for someone who needs a good home cooked meal or a little something sweet to brighten their day. Cooking is what I do. Cooking is what I dream about. Cooking is ME!
Now last line is what I need to explain further. Cooking is ME but today I found out that I have Celiac Disease. It is an autoimmune disease that damages the lining of the small intestine and prevents it from absorbing parts of food that are important for staying healthy. I have to admit. I sometimes wish I would have never gone to the doctor- I would like to think  what you don't know can't hurt you but then I would be lying to myself. This all started 3 months back when I finally got fed up hearing from my husband and family about how skinny I was. I eat and I eat but you wouldn't know it my looking at me. I love my cookies (at least 3 or 4 every night) my ice cream, my fried chicken, my pasta- you name it I love it. There in lied the problem. I was eating more and more every month trying to keep from losing weight, trying to prove to everyone I did eat and trying to stave off the "Your too skinny and Are you not eating" comments I began getting used to. I proceeded to run tests with the doctor which started off with a diagnosis of pre-diabetes (which I have learned is a typical misdiagnose of Celiac) and finally led to actually testing for Celiac. I got the results back just this past Friday and to say my world was turned upside down is an understatement. Now, don't get me wrong. I completely understand and realize that having Celiac is not the end of the world. I understand it could be worse, I understand people who aren't even Gluten sensitive have taken on this gluten free lifestyle just because but for yours truly- it was a huge hit. A hit to my passion and a hit to my confidence as a cook.
That is until I took a step back and realized that the Lord had been preparing me for this moment for quite some time now. I won't go into details but I will say that He was preparing me for a challenge and I wanted to handle this challenge in a way that only brought glory to His name. God knew about this the whole time He led me to start this blog 3 years ago and I want to continue to enjoy my passion and help others along the way. I will make GLUTEN FREE BELLEICIOUS!
My vow to you all is that nothing will change here in regards to the types of dishes I make. I will continue to make the dishes you will love here on Kitchen Belleicious- they will just happen to be gluten free. I am determined to in a way prove that going gluten free can be just as delicious as cooking with it and if not even more Belleicious. I will be creative, daring, out of the box and most importantly fearless. I'm ready to embrace- are you?
Disclaimer: I am not going to pretend to give you any information that is more valuable and all encompassing than the information you will find on the gluten fro godess site and gluten free on a shoestring. They do an amazing job explaining the ins and outs of Gluten free living, substitutions, etc. What I am here for is your go to spot for Gluten free food that is amazingly delicious- so much so that no one even knows it is Gluten free. I will prep, cook, bake, and through trial and error provide you with a trustworthy list of incredible recipes you can be sure your whole family will love. One thing I do know is food and one thing you can be sure of is that when you see a recipe here on Kitchen Belleicious- you can TRUST- that the dish is going to be fantastic and its going to taste just like the real thing. That is my promise to you! I won't settle for par- it's not in me.
Things are a Changing & Roasted Avocado and Sesame Oil Hummus (Gluten Free)
Ingredients
1 large avocado
1 can drained chickpeas
½ tsp salt and pepper each
1 lime, jucied
1 tsp Devo toasted sesame seed oil
⅛ cup olive oil or more depending on desired consitency
½ tsp garlic powder
Instructions
Cut avocado into quarters, getting rid of the stone and peel. Drizzle with a olive oil and season with salt & pepper. Bake for about 15 minutes in a 400 degree oven. Remove and allow to cool.
In your food processor- place the chickpeas, toasted sesame seed oil, olive oil, salt, pepper, lime juice and garlic powder. Pulse a few times then add in the cooled roasted avocado slices. Pulse, adding a little more olive oil if necessary until the hummus is nice and smooth.