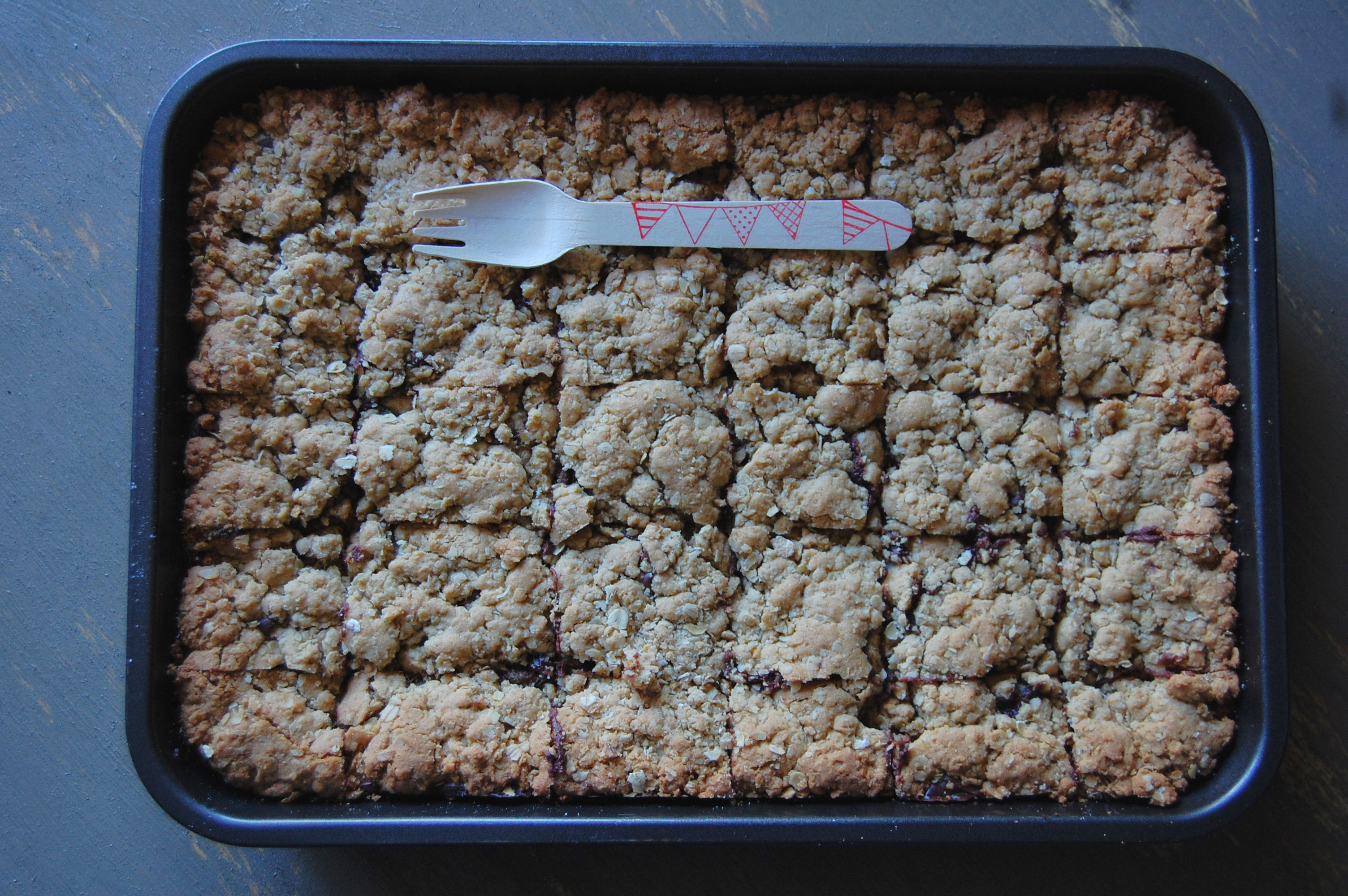 I have never before looked upon the word "copy cat" with such love and excitement. I actually dream now about being a copy cat- that is when it comes to all things Starbucks. Did you realize there a ton of Starbuck "copy cat" recipes out there and from my experience each and every one is spot on! Take the Starbucks copy cat  pumpkin spice latte, the Starbucks copy cat Maple Oat Nut Bars, or the decadent Starbucks copy cat Petite Vanilla Scones. Don't listen to your teachers kids- Sometimes it pays to copy! LOL!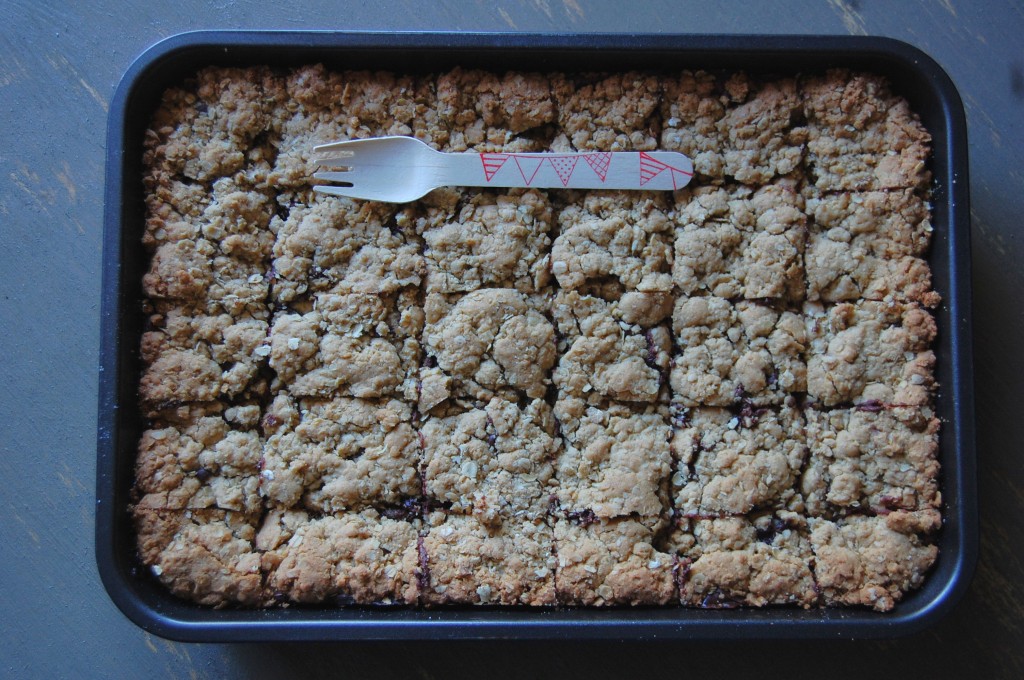 Although this recipe is most definitely a copy cat of the original Starbucks Oatmeal Fudge Bars I just couldn't help myself by adding my own little addition. Its my new favorite secret ingredient and I have been using it in just about anything I can get my hands on- PURE COFFEE EXTRACT… That's right! No instant espresso or cold brew coffee for me. Just straight up a shot or two of coffee extract and you are in the game my friends.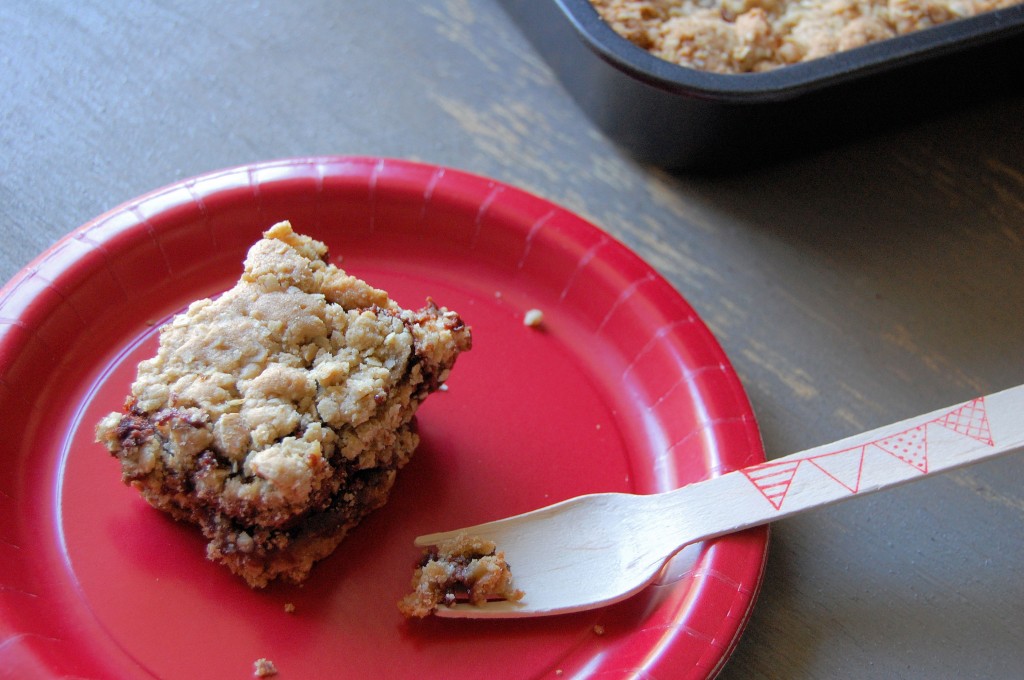 To be able to sit in the comfort of my own home enjoying a hot chocolate and devouring nibbling on these rich and sinful treats is a treat in itself and one I am not likely to give up- kids naps, christmas wrapping, parties, you name it- I can get through them all as long as I have my Oatmeal Fudge Bars:) My only regret about these cookies is that I possibly waited to late to share them with you all. I hope I didn't and I hope if I did that the pictures alone will twist your arm to get back in the kitchen one last time before Christmas and bake up these incredible treats. Your family deserves it, your neighbors and friends deserve it- Heck- YOU DESERVE IT! Can I get an Amen on that one?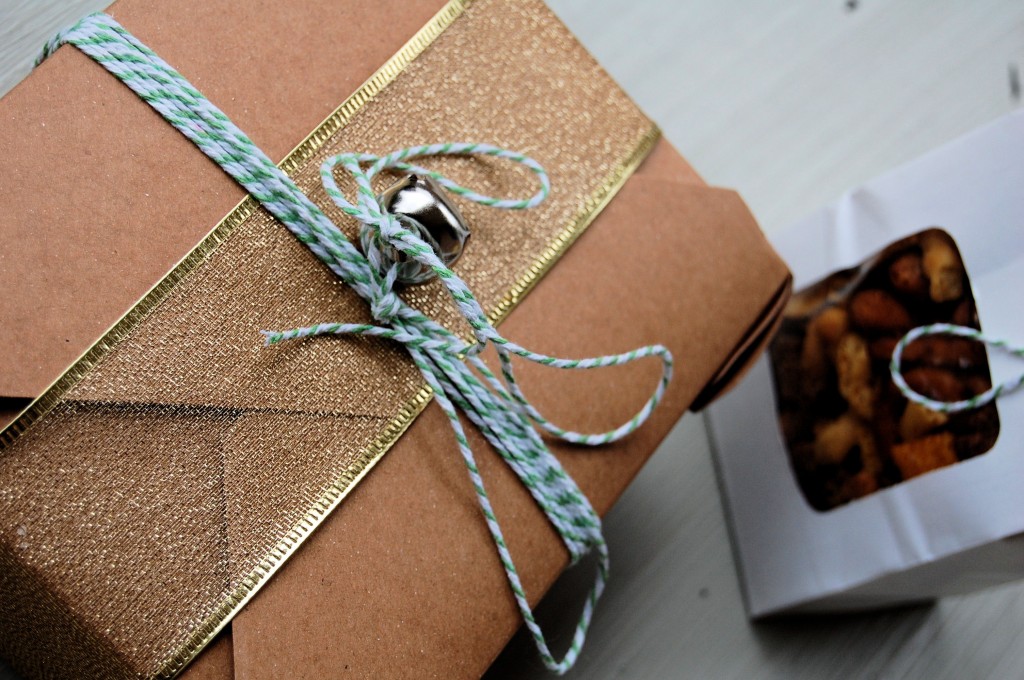 This year for my Christmas baking I decided to give my friends a nice box of the Oatmeal Fudge Bars and White Chocolate Caramel Cookies. These are the same cookies I made for the Pass the Plate! I just knew my girl Jackie from MarinMama Cooks would love them and I was right. She said her kids and husband ate them in record time. I am not sure if you remember my post on the cookies I received from Biren at Roti N Rice but The Pass the Plate program is inspired by Kitchenaide's Cook for the Cure and each time a plate is passed Kitchenaide will donate $5.00 to the Susan G. Komen for the Cure. Isn't that the most wonderful idea. This program is very special to me because although I am grateful to be able to say I do not have breast cancer I have had two horrible scares over the past 5 years and I know my world would be dramatically different than it is today had the results been different. For that I am thankful and for that I am dedicated to helping other women fight the cure for Breast Cancer.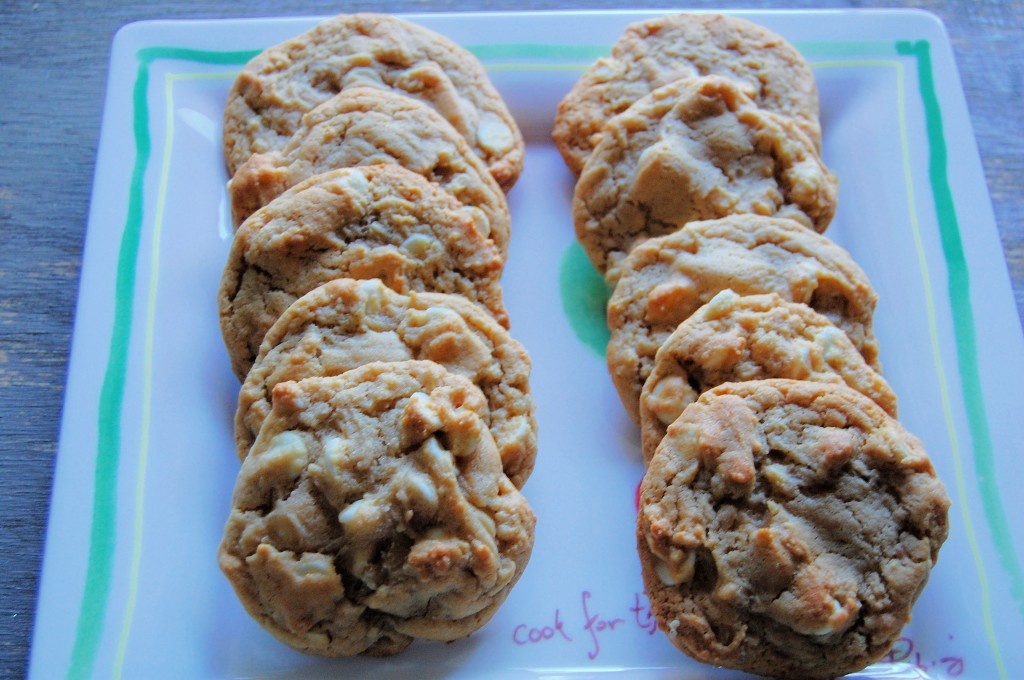 These cookies are light, airy and loaded down with not just caramel but salted caramel. Which makes them, when combined with decadent white chocolate chips, delicious- sinful and irresistible. It's the season of giving and I'm giving you the most amazing cookie ever. Don't say I never got you anything!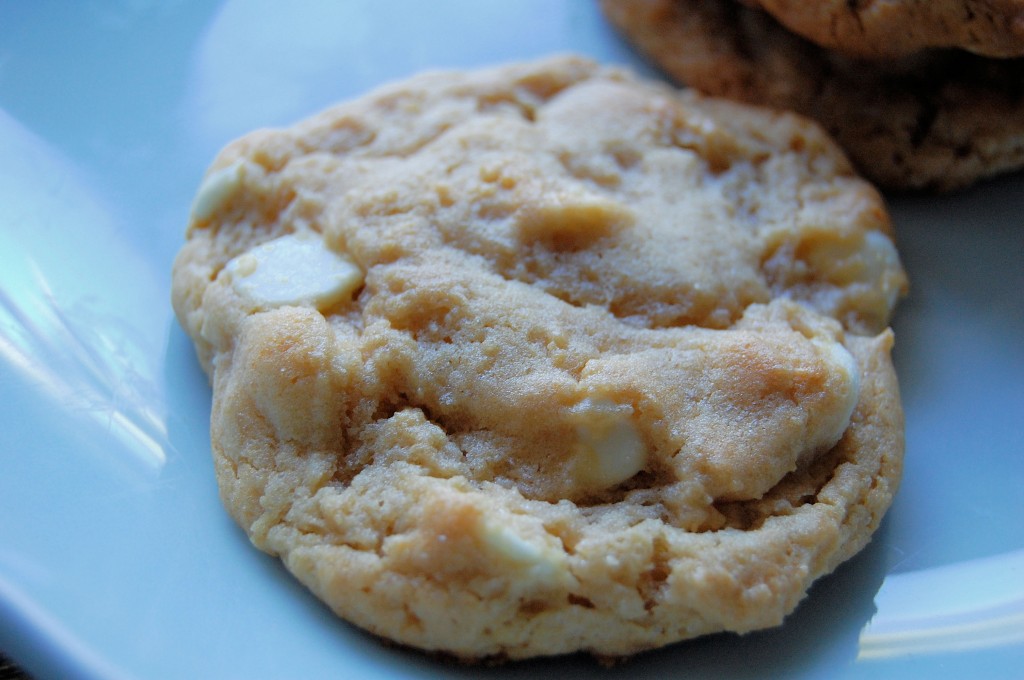 That's all I got now! When you have a cookie this good there is no reason to keep rattling on about it. You just to stop talking and start chewing. I hope you are all having a wonderful time with your friends and family this Christmas season and instead of bringing that gift or a bottle of wine to the party- spread the best cheer of all with these Starbucks Oatmeal Fudge Bars and White Chocolate Salted Caramel Cookies and see who becomes the life of the party! Merry Christmas!
Copy Cat Starbucks Oatmeal Fudge Bars
Ingredients
1 cup butter
2 cups packed brown sugar
2 large eggs
2 teaspoons real vanilla
1½ teaspoon of pure coffee extract
3 cups all-purpose flour
1 teaspoon baking soda
3 cups quick-cooking rolled oats
1 14-ounce can (1-1/4 cups) sweetened condensed milk
2 cups semisweet chocolate chips
Instructions
Preheat oven to 350 degrees F.
Set aside 2 tablespoons of the butter. Beat the remaining butter with mixer on medium speed for 30 seconds. Add brown sugar and beat until well mixed. Beat in eggs and 1 teaspoon vanilla. In another large bowl stir together flour and baking soda then stir in oats. Gradually stir dry mixture into beaten mixture. Set aside.
In a medium saucepan combine the 2 tablespoons butter, the sweetened condensed milk, and chocolate . Cook over low heat until chocolate melts, stirring occasionally. Remove from heat. Stir in 1 teaspoon vanilla and ½ teaspoon of pure coffee extract.
Press three quarters of the oat mixture into the bottom of an ungreased 15×10x1inch baking pan (or something close to it). Spread chocolate mixture over the oat mixture. Use your fingers and dot the remaining oat mixture over the chocolate. Tip: Wet your fingers slightly to help prevent sticking.
Bake for about 25 minutes or until top is lightly browned (chocolate mixture will still look moist). Cool on a wire rack. Cut into 2×2 inch inch bars.
White Chocolate Salted Caramel Cookies
Ingredients
2 sticks softened unsalted butter
¾ cup granulated sugar
1 cup packed light brown sugar
2 large eggs
1 Tablespoon pure vanilla extract
⅓ cup pre-made caramel sauce
3¾ cups all purpose flour
¾ teaspoon salt
1½ teaspoons baking soda
12 oz. white chocolate, chopped
Instructions
Beat together the butter and sugars until light and fluffy. Beat in the caramel sauce, eggs and vanilla extract. In a separate bowl, whisk together the flour, salt and baking soda. Slowly add to wet ingredients. Stir in the white chocolate pieces.
Refrigerate dough for at least 2 hours. Scoop out cookies and place on a parchment lined baking sheet. Press down slightly and sprinkle with a pinch or two of salt. Bake for 12-15 minutes or until just slightly golden.