Dessert
Mud Hen Bars with Brown Sugar Meringue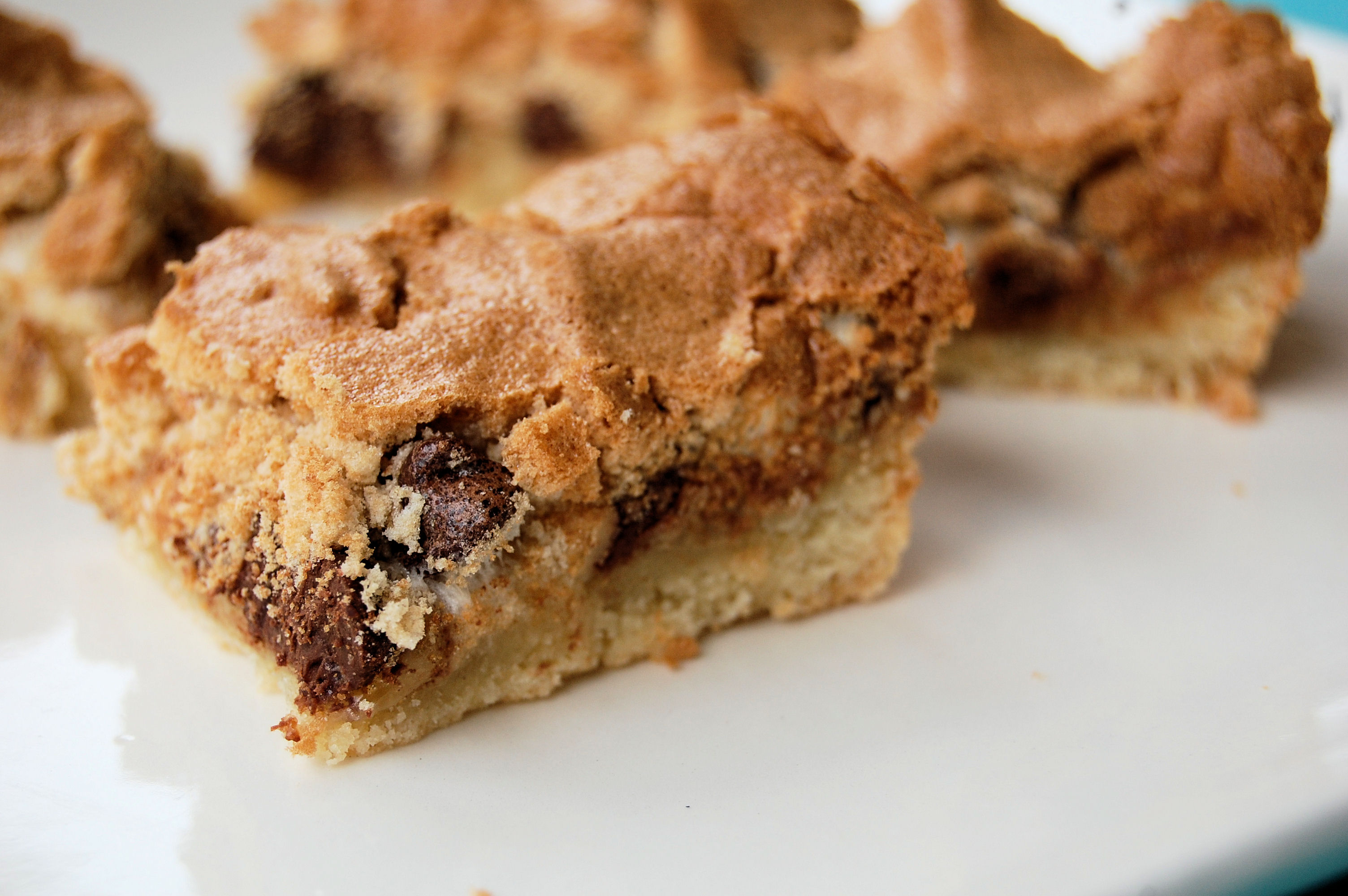 Yep, that's right. Mud Hen Bars. I know the name doesn't sound fancy and certainly doesn't make you want to scream with excitement- BUT IT SHOULD. The name Mud Hen Bars should make you jump up and down and scream with joyful anticipation of enjoying one of the most excellent cookie bars you will ever eat. The bars combine the best of the best- cookie dough base, marshmallows and chocolate with a brown sugar meringue on top- baked until slightly golden and crispy with an ooey gooey interior. Question? Why haven't I made more brown sugar meringue before?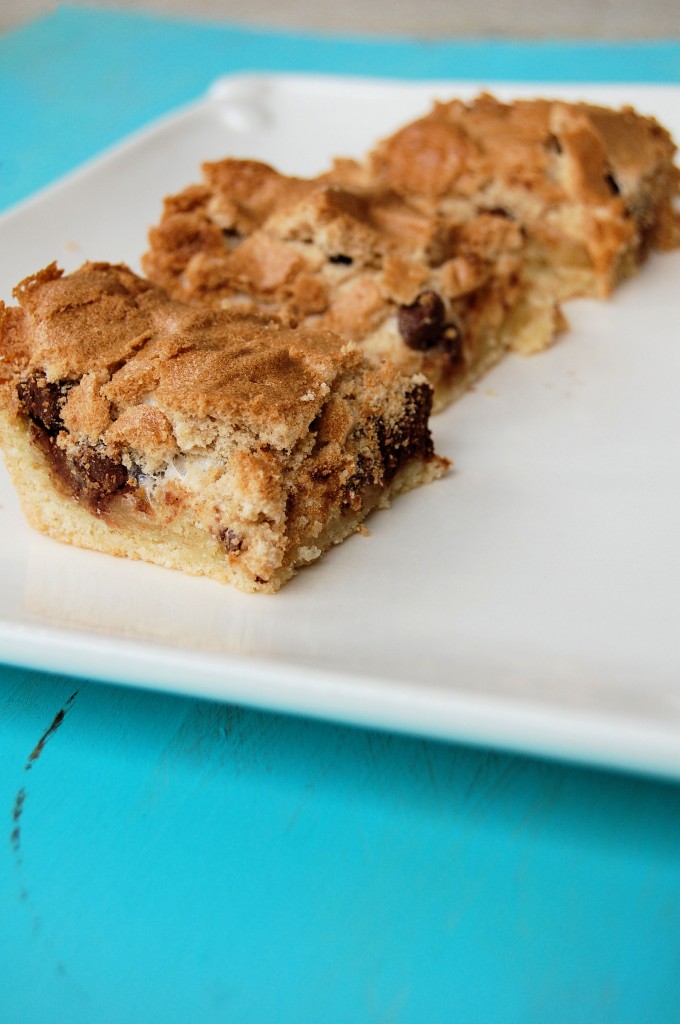 After one bite, I feel like I had just stepped into the new world, having missed the boat on one of the most spectacular tastes, textures and flavors. Marshmallows and chocolate chips make up the simple yet amazingly satisfying middle layer and a chewy perfectly salty bottom layer is more of a cookie dough base than a crust. It is honestly something you must have this holiday season and if you need any other reason to make them then just say their name- Mud Hen Bars. Now doesn't that sound intriguing enough to try! Just look at that chocolate and marshmallow filling falling apart? YUM!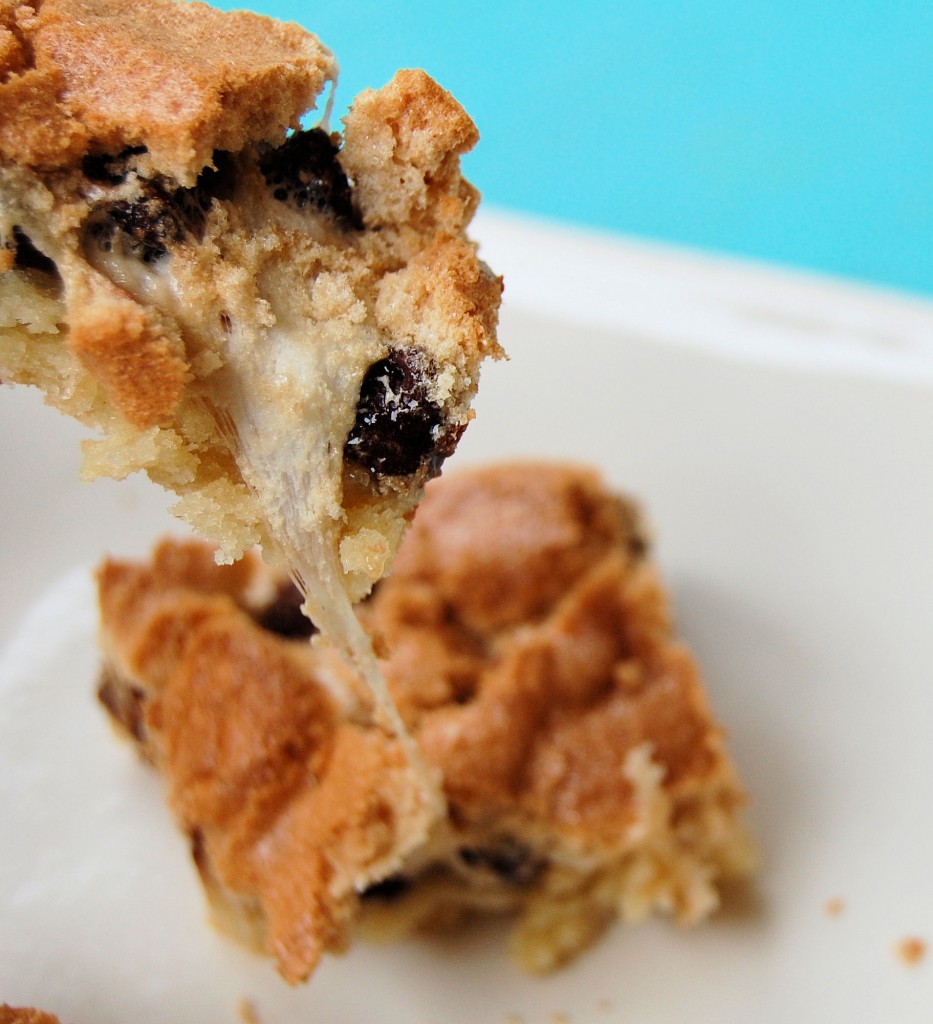 Now the brown sugar meringue sounds and seems high- maintenance and overly complicated but it really isn't. Especially if you have a stand mixer. I have had many frosting's, icings, toppings i my day but none, in my opinion, compare to a fluffy white meringue with hints of decadent brown sugar. It's a revelation really and one I am not sure I can live without. Best part of all the brown sugar meringue is gluten free and practically "healthy" since it only contains egg whites and sugar! Am I Right?!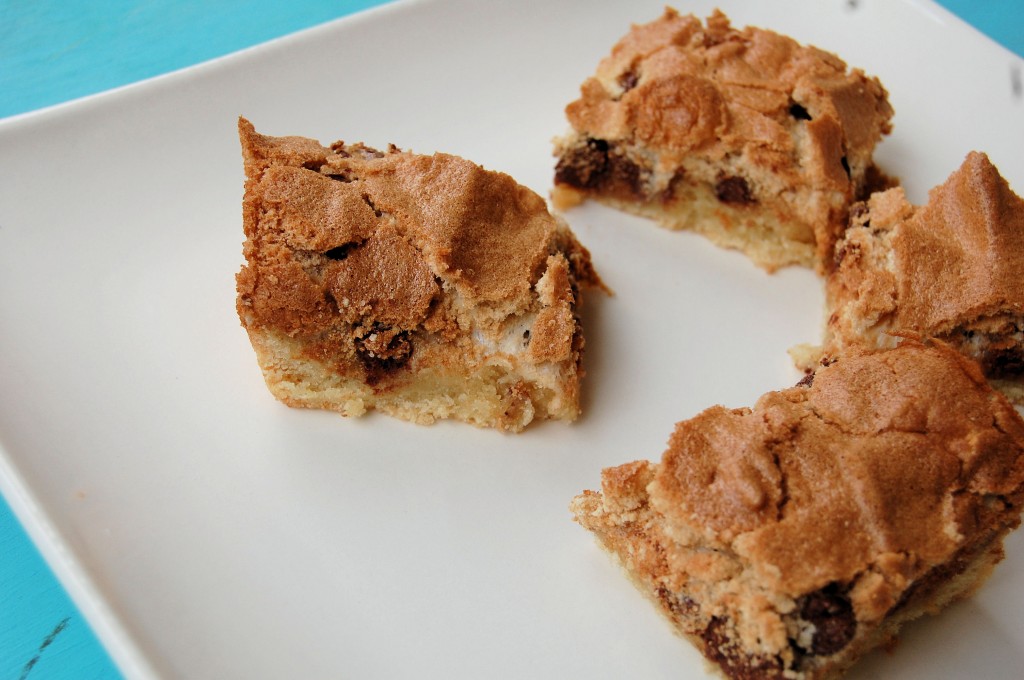 Speaking of shear goodness- I received 3 bars of Chuao Chocolatier's new line of chocolates that are now available in my favorite store- Target! I love doing reviews- especially when it comes to chocolate and especially when it comes to rich delicious creative chocolate. By creative, I'm talking Firecracker Chocolate with dark chocolate chipotle, popping candy and sea salt. The Potato Chip bar with natural potato chips crushed into milk chocolate and Honeycomb Bars- house caramelized honey and dark chocolate.  They were amazing and so flavorful and the perfect end to a long and stressful day (No i didn't; eat them all in one night- although tempted). The best part of all is Chuao Chocolatier is giving away a $1,000 designer shopping spree to lucky fans. All you have to do is go to their facebook page, like them and enter to win! Its so simple and who doesn't like chocolate and shopping?! They are also giving away these fabulous prizes each week to their facebook fans: check out these fabulous prizes we are giving away each week:
A one-year subscription to Birchbox ($120 value)

A Broscato Vibrastrait flat iron ($150 value)

Philosophy Miracle Worker Collection ($190 value)

Clarisonic Mia2 Skin Cleansing System ($150 value)

Gourmet Chuao chocolate ($180 value)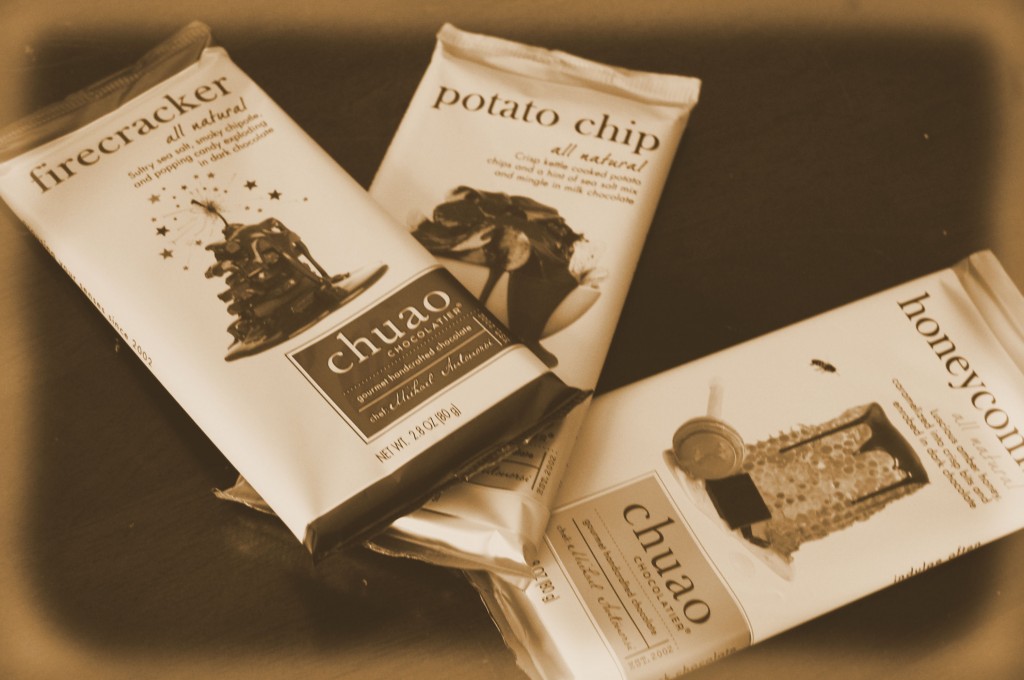 Mud Hen Bars
Ingredients
¼ cup shortening
4 Tbsp butter, room temperature
1 cup granulated sugar
1 tsp vanilla
1 whole egg + 2 eggs, separated
1½ cups flour
1 tsp baking powder
½ tsp salt
1 cup mini marshmallows
1 cup semi-sweet chocolate chips
1 cup light brown sugar, packed
Instructions
Preheat 350°
Spray a 9x13 baking pan lightly with cooking spray. In a large bowl cream together shortening, butter, granulated sugar, 1 whole egg plus 2 yolks and vanilla until smooth.
Add in flour, baking powder and salt and mix until just combined. Spread in prepared pan.
Top with chocolate chips and mini marshmallows.In a clean mixing bowl with whisk attachment on your mixer, beat the 2 remaining egg whites until stiff peaks form, about 2 minutes on high.
Fold in 1 light brown sugar and stir until combined and there are no lumps.
Spread on top of chocolate chips and marshmallows. Bake 30-35 minutes until top is golden brown.Allow to cool completely before cutting into squares