With Christmas fast approaching what better way to celebrate than indulging in rich moist dreamy gingerbread pumpkins with mini dark chocolate chips. The gingerbread flavor and texture of the muffins is reminiscent of the chewy gingerbread cookies you most probably had growing up while the mini chocolate chips brings  adds a nice touch of rich dark sweetness.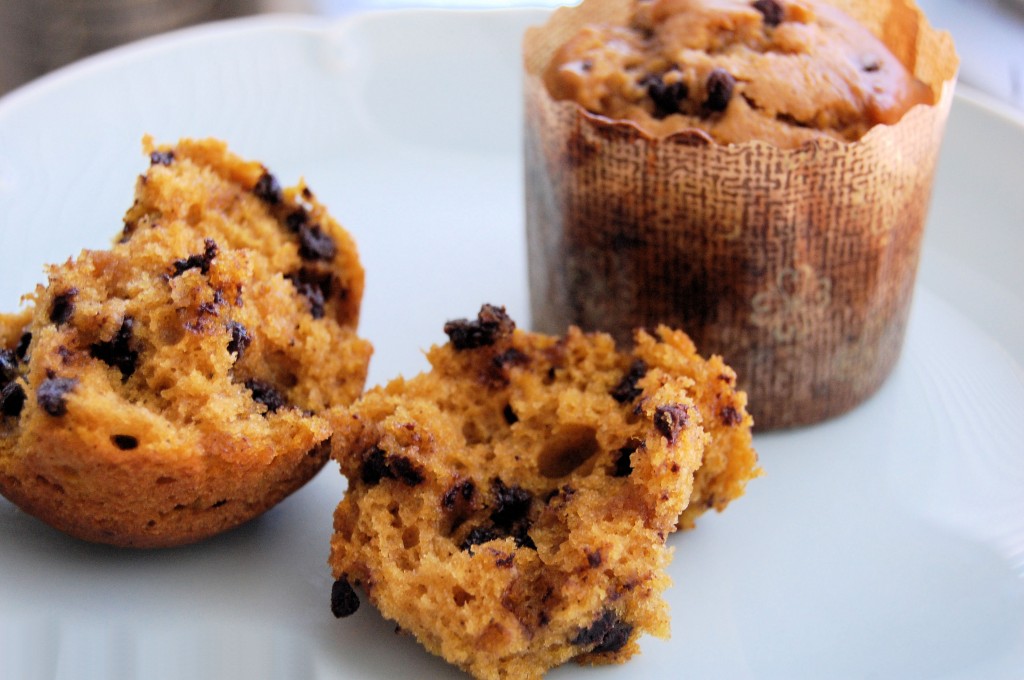 You know, I am lucky there is even a picture to show you because I made these one morning thinking it would be a fun breakfast treat to get into the Christmas spirit but obviously I picked the wrong morning because my 12 month old (yes hard to believe he is already 1 yr old) was having a stomach growling- you have never feed me in my life and I am starving kind of moment and my 3 rd old was having a but I want to make gingerbread men not muffins tantrum, so I was on the verge of going completely insane and it was all I could do to take 4 pictures. Yes, 4. Not 10 and I chose 4 but simply 4 pictures is all I could get. Turns out, the muffins don't really even need a picture to convey how magical they are. The name alone suggest yummy shear goodness. Go ahead, say the name for yourself and you'll see what I mean!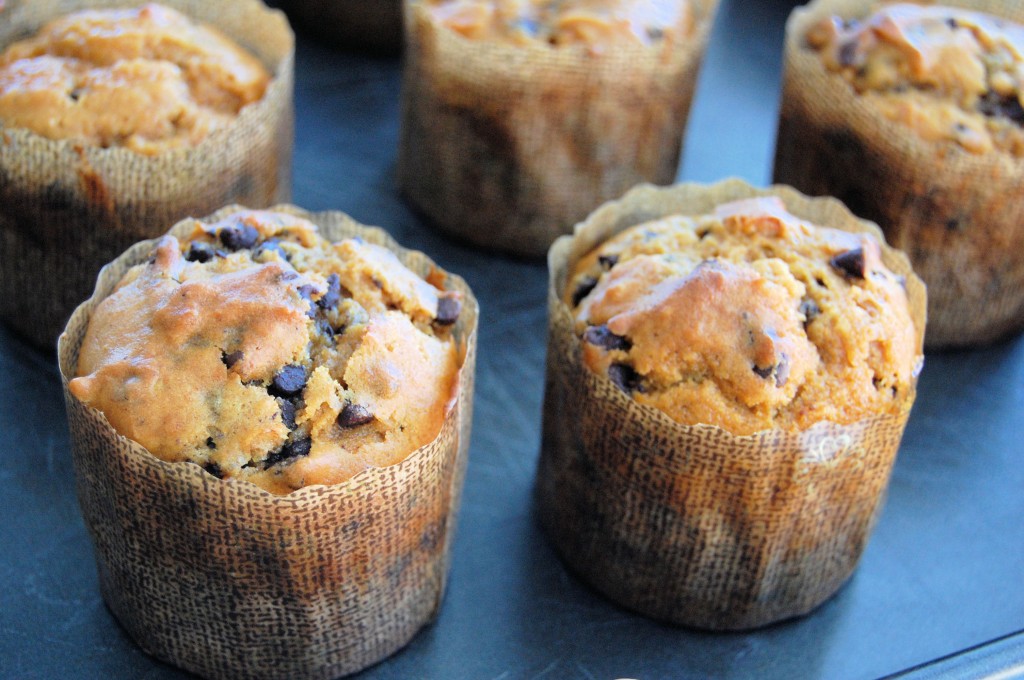 The key to my muffins is two-fold. One-the dark chocolate chips is the perfect addition to turn the ordinary gingerbread recipe truly incredible and the hint of pure cane syrup alongside the molasses adds the most excellent rich flavor that you normally don't find in other gingerbread's. The reason behind the pure cane syrup addition- Simple- I didn't have enough molasses and as I always say some of the best recipes are results of mistakes or substitutions!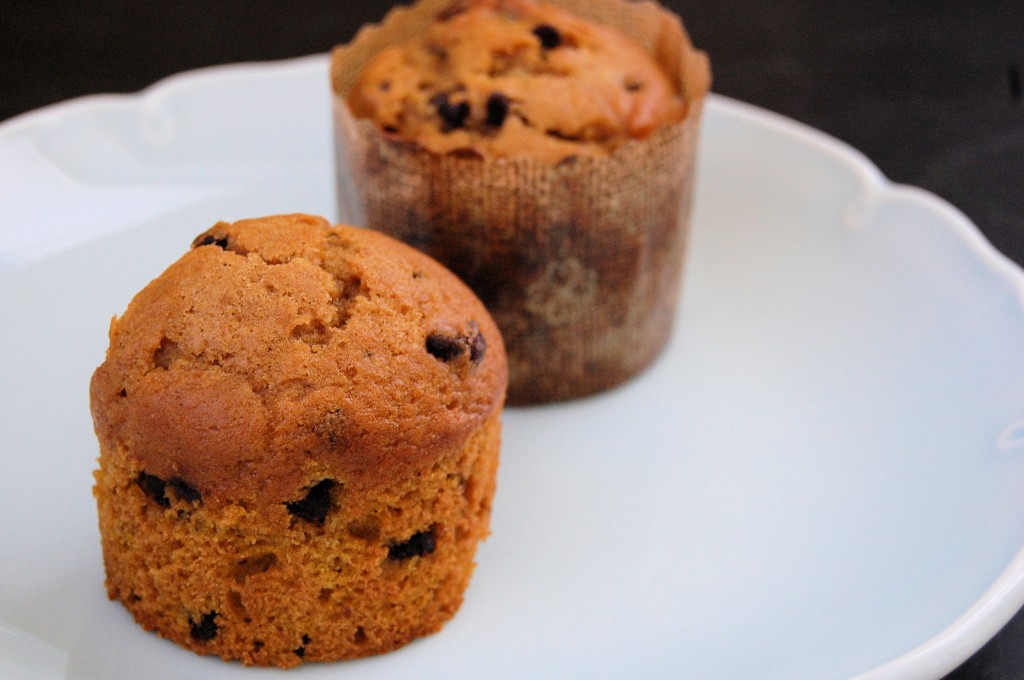 Gingerbread Muffin with Dark Chocolate Chips
Ingredients
2½ cups flour
1½ tsp baking soda
1 tsp cinnamon
1 tsp ginger
½ tsp salt
¼ tsp nutmeg
1 egg
1 cup brown sugar
10 ounces of dark mini chocolate chips
1 cup molasses
½ cup pure cane syrup
1 cup buttermilk
½ cup plus 2 TBSP melted butter
Instructions
Mix sugar, flour, baking soda, spices, and salt to a bowl. Combine well. In a separate bowl add egg, molasses, cane syrup, buttermilk, and butter. Stir to combine. Pour wet ingredients into dry, stirring to combine again- add in the chocolate chips. Preheat oven to 350 and line muffin tin with cupcake liners or grease a muffin tin with butter. Pour batter into muffin tins ⅔ the way full. Bake for 15-20 minutes