Its been a long time coming. I grew up with a mom of many trades and talents. No one ever has and no one (who knows he) ever will tell her she can't do something. She is now a writer with a radio show but she once was…get ready… an interior decorator, basketball coach, children's clothing designer, crafty and amazing sewer, television host.. and the list goes on and on. I say all this to explain why I just can't seem to stick to just one thing. Food is and will always be my passion, my stress-reliever, my go to hobby and love but I am-get this- CRAFTY! (I use that term lightly)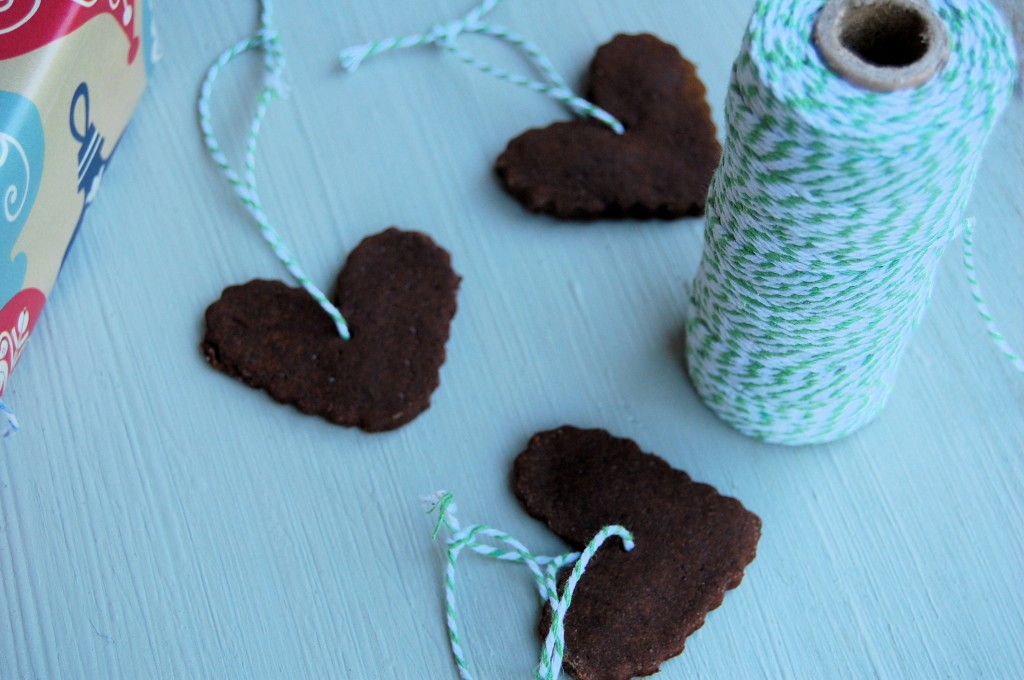 Now I am not saying I am great at it but I am getting there and with a little time and practice like most things I think I could actually call myself crafty and mean it! For instance, while you each visit my blog weekly to read about my latest culinary invention I have been behind the scenes working on anything from printables and home decor to my own ornaments for Christmas packages. I never do this but I am going to show you a few of my projects below. The first is a distressed Christmas tree for all the christmas cards I get around this time. The second photo is my advent calendar on a frame I distressed and then painted the glass with blackboard paint. On the back of each card is either a piece of candy to surprise Grant or scripture verse that ties to Christmas or something nice we are going to do for someone during the holidays. The last thing is my wonderful blackboard/memo board frame. I saw a similar one in a favorite store of mine for like 200 bucks. I think not! I got this old window pane for $15.00 and with a little distressing, some blackboard paint and a few scraps of corkboard I made it into an all-purpose board. Whatcha think? I am not great but I like the practice!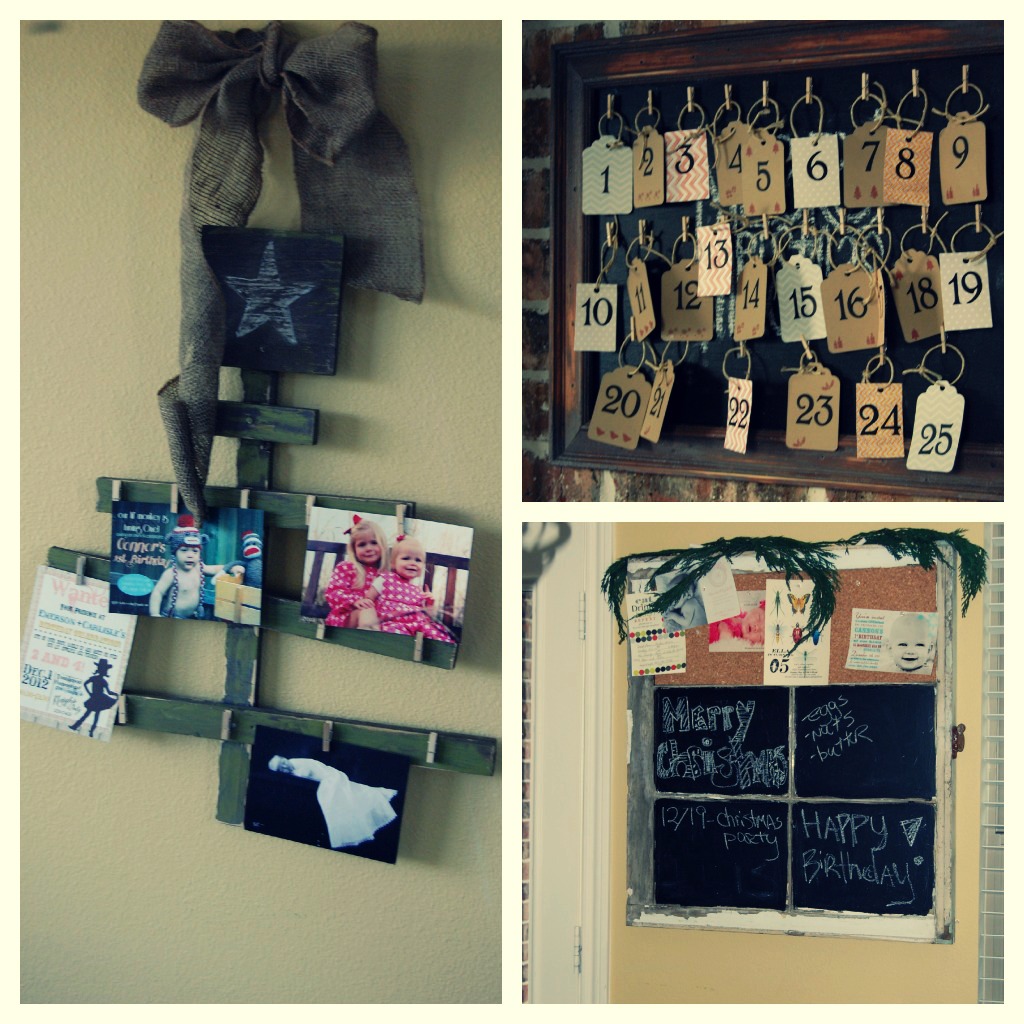 As soon as I saw this picture in real simple magazine of a cute little star ornament on a Christmas package I was immediately hooked. It was clever and simple and exuded such a natural vibe l that I knew I must include this babies on my pretty little Christmas gifts. My son had a ball making his own ornaments for his friends gifts, anyone want a monster truck or chevy pickup ornament? I have plenty:) LOL!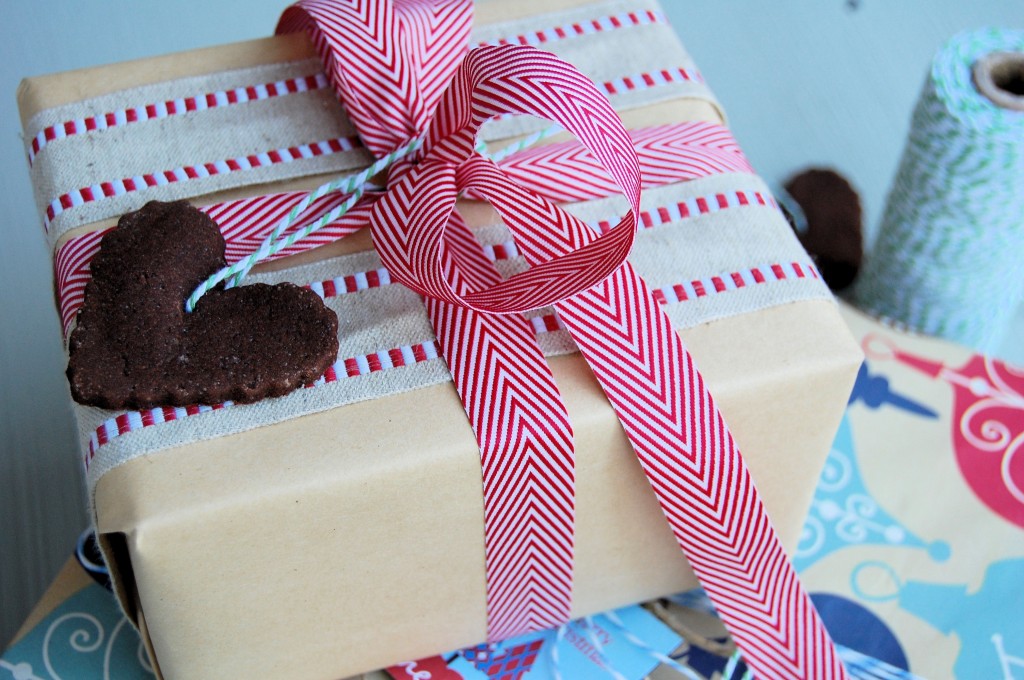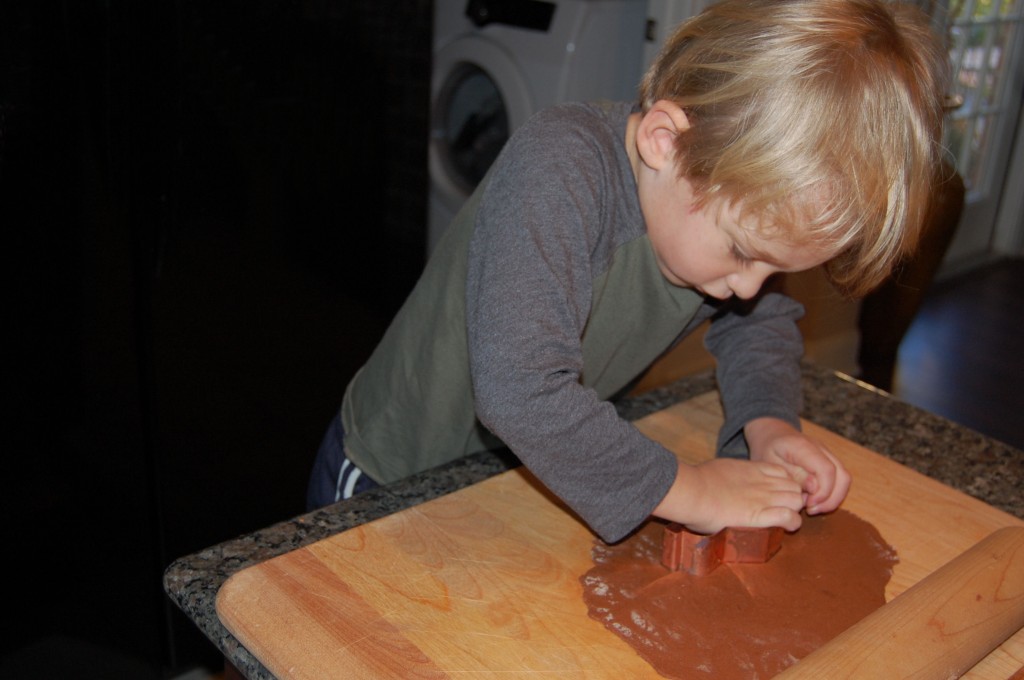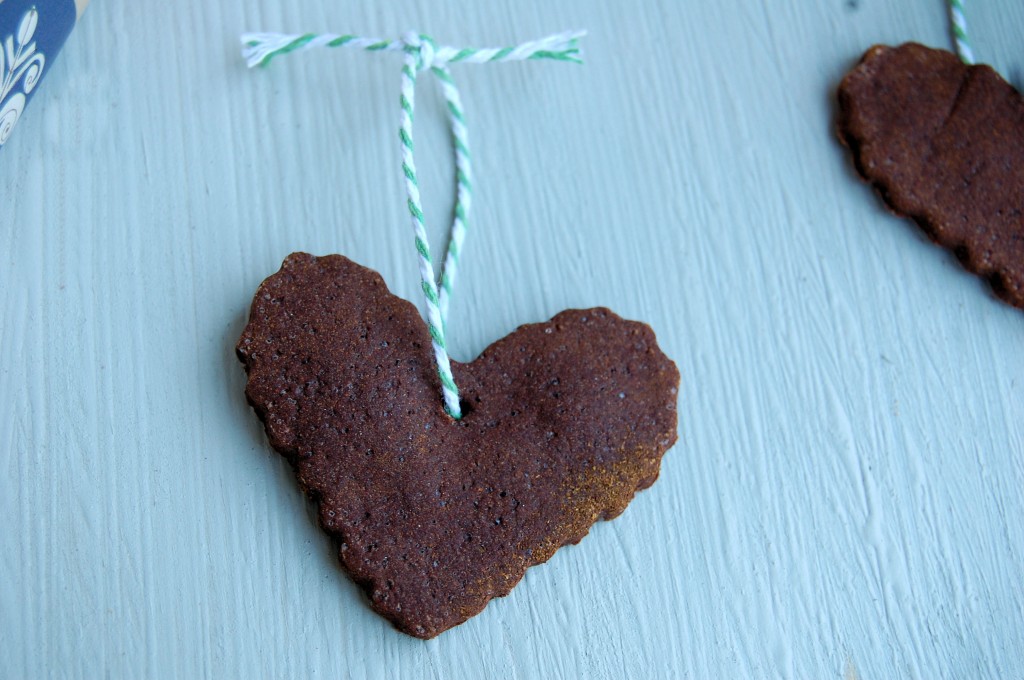 I am not the best wrapper but when you have the right supplies, anything can happen. After all, its the most magical, wonderful time of the year!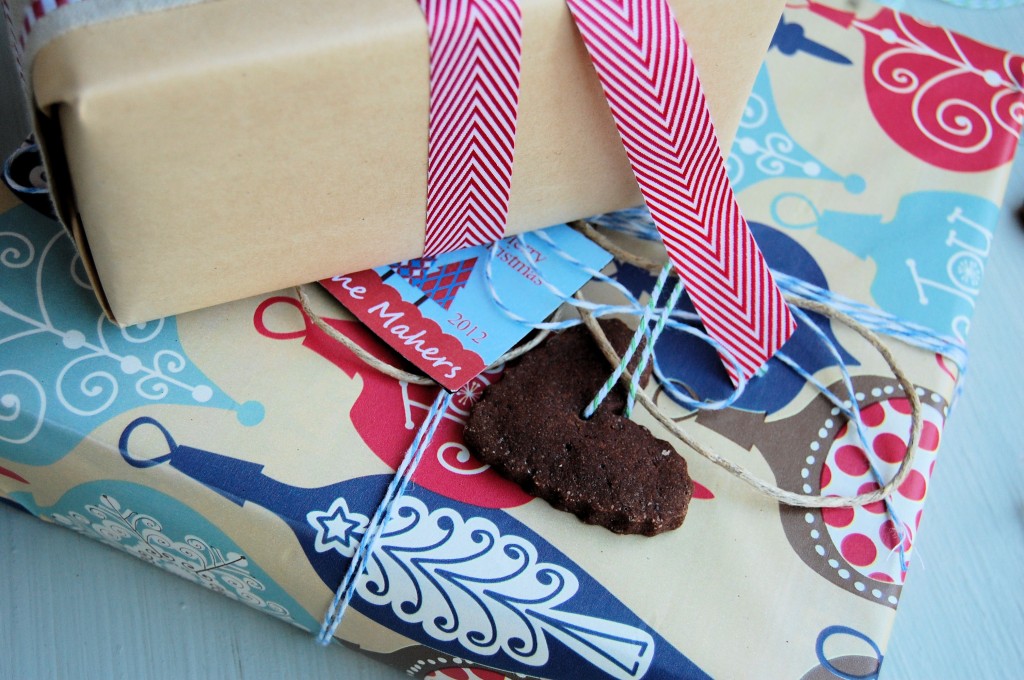 Before I leave you I must show you the most delicious cookies I received in the mail from my blogger friend Biren at Rotini n Rice. Biren is amazing. She is a wonderful mother, friend and she is beyond creative when she gets in that kitchen of hers! She invited me to join BeBesty's Pass the Plate program, which is a program that helps support the fight against breast cancer by "passing" a plate of cookies from blogger to blogger. The Pass the Plate program is inspired by Kitchenaide's Cook for the Cure and each time a plate is passed Kitchenaide will donate $5.00 to the Susan G. Komen for the Cure. Isn't that the most wonderful idea. This program is very special to me because although I am grateful to be able to say I do not have breast cancer I have had two horrible scares over the past 5 years and I know my world would be dramatically different than it is today had the results been negative rather than positive. For that I am thankful and for that I am dedicated to helping other women fight the cure for Breast Cancer.
The plate that the cookies are passed to is designed exclusively for this program by Jacques Pepin (we all know who he is right!). It is simple, the perfect size and just beautiful.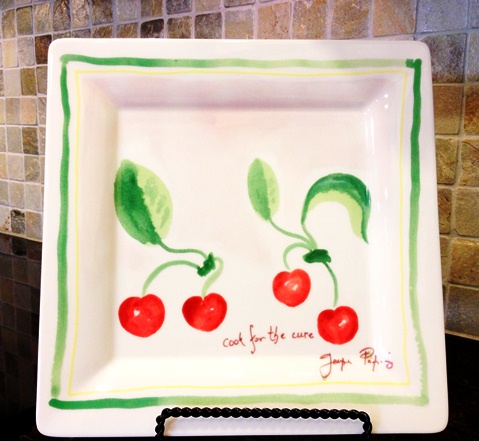 Below are the cookies I received, Persimmon and Walnut Pinwheel Cookies. They were divine! The persimmon was the perfect subtle fruit flavor and paired with the nutty flavor and crunchy texture of the walnuts it was all I could do to not eat the whole plate- me, myself and I! Now, I cant wait to pass my plate along. Marin Mama- Watch Out Girl- You got some cookies coming your WAY!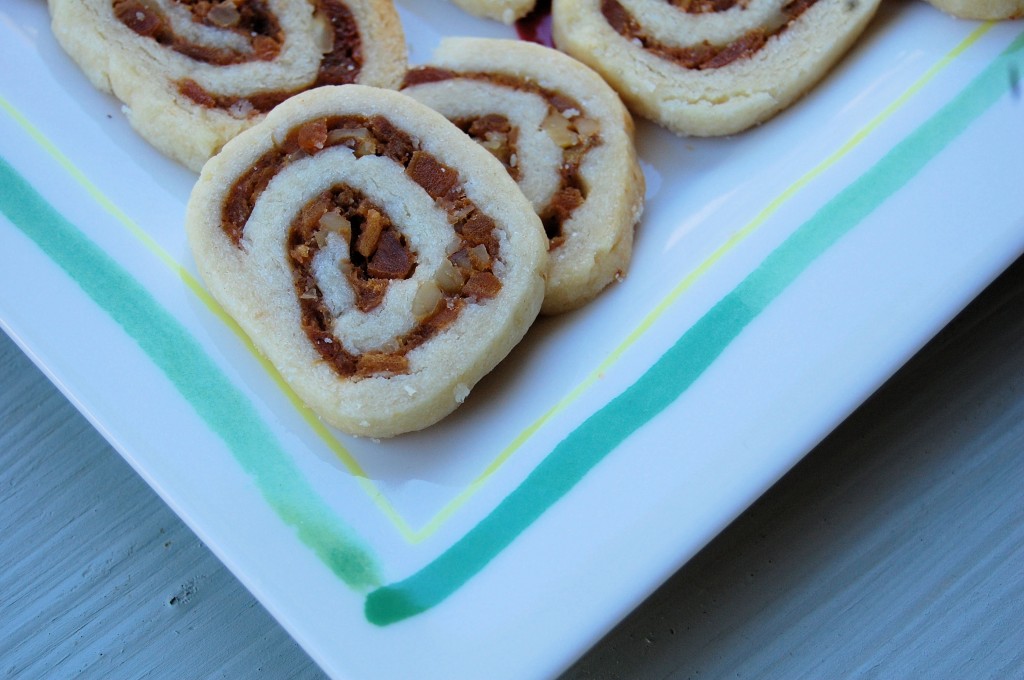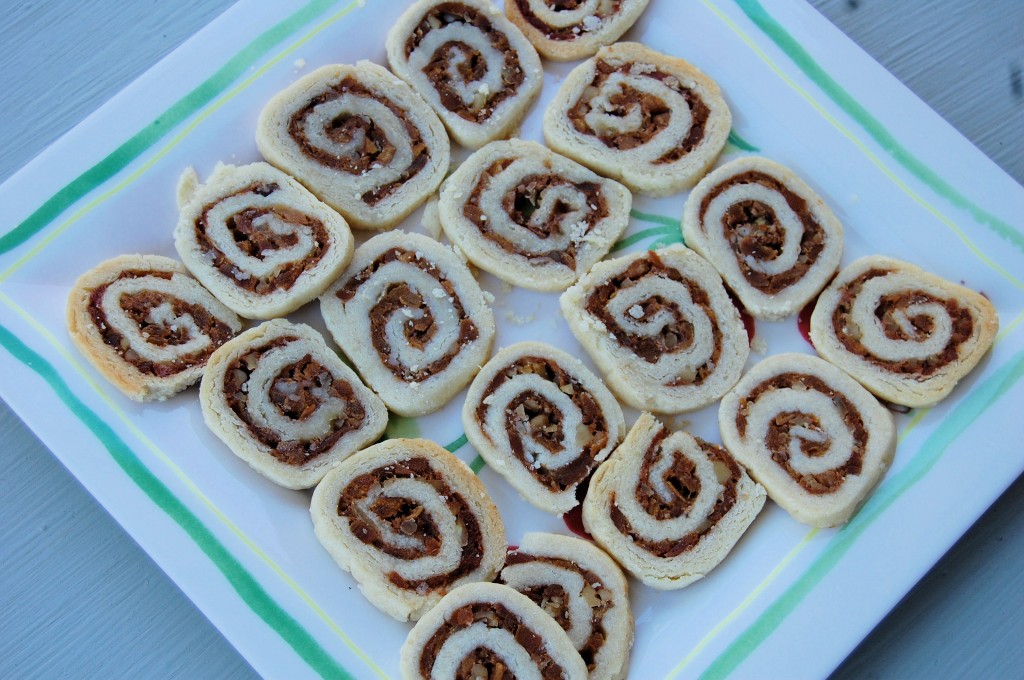 Thanks Biren for the most outstanding cookies I have had in a long time. They were delicate but rich and just perfect with my hot chocolate!
DIY- Cinnamon Applesauce Ornament and Package Decorations
Ingredients
1½ - cups store bought applesauce
1½ - cups cinnamon + more for dusting
⅛ - cup tacky glue
Instructions
Thoroughly mix all the ingredients together in a large bowl. If the "dough" is too dry, add more applesauce; if it is too wet, add more cinnamon.
Roll out the dough to about ⅛ inch thick. Cut out different shapes by using cookie cutters and using cinnamon instead of flour for dusting.
Don't forget to add the holes while the dough is wet. Lay ornaments on foil-covered pan and place in the oven on 170 degrees for 30 minutes.
Remove from oven and let dry for 24-48 hours.
Leave a Facebook Comment
comments