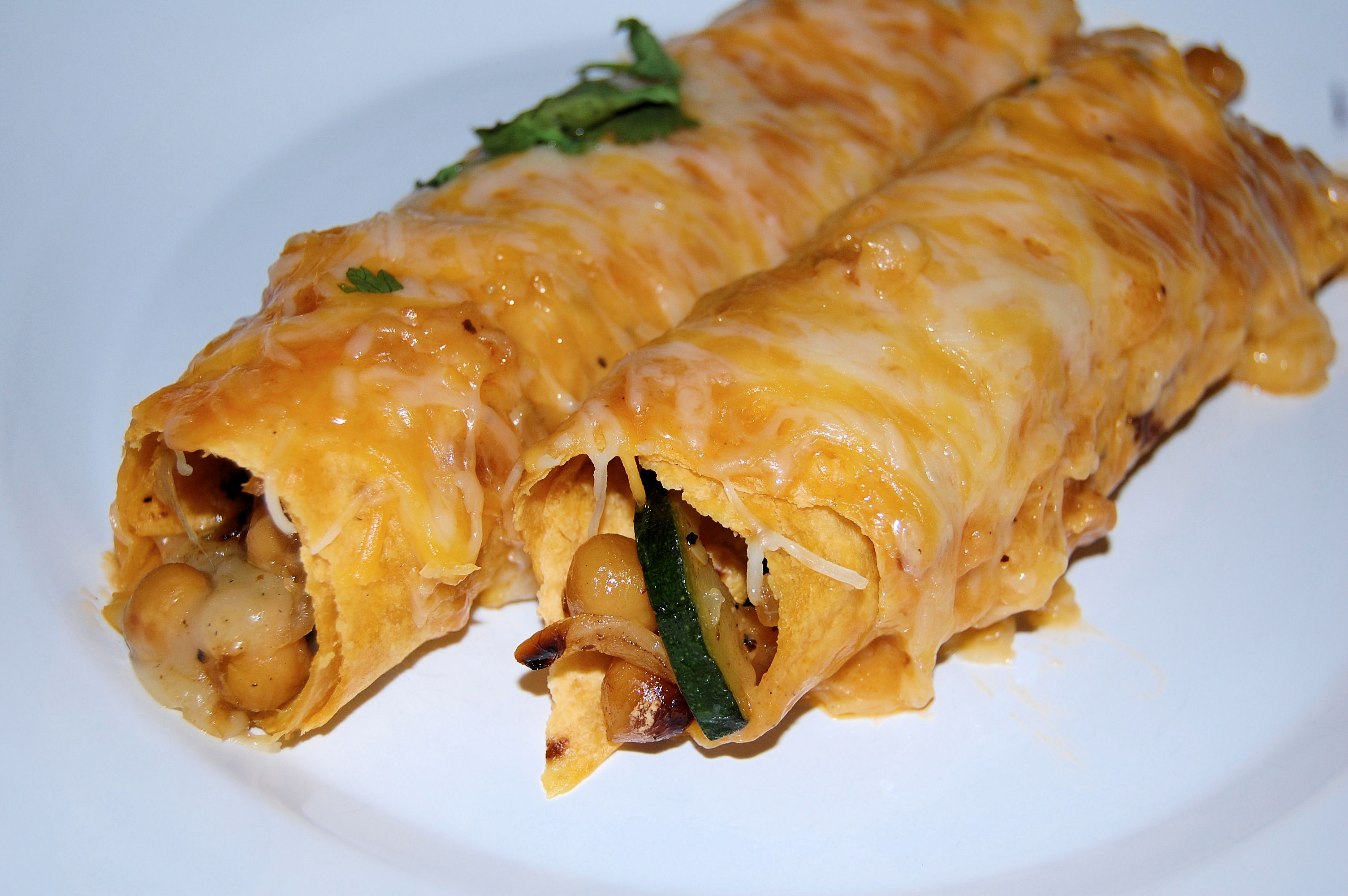 Enchiladas are something we have in this house quite often. In fact, I will humble admit my green chile chicken enchiladas are known around Houston thanks to word of mouth. With that said I was craving enchiladas the other night but wanted to do something different- I know- crazy huh? With a can of chickpeas in my hand and a jar of adobe sauce I thought why not do a vegetarian enchilada and one that would make a meat lover like husband beg for more:)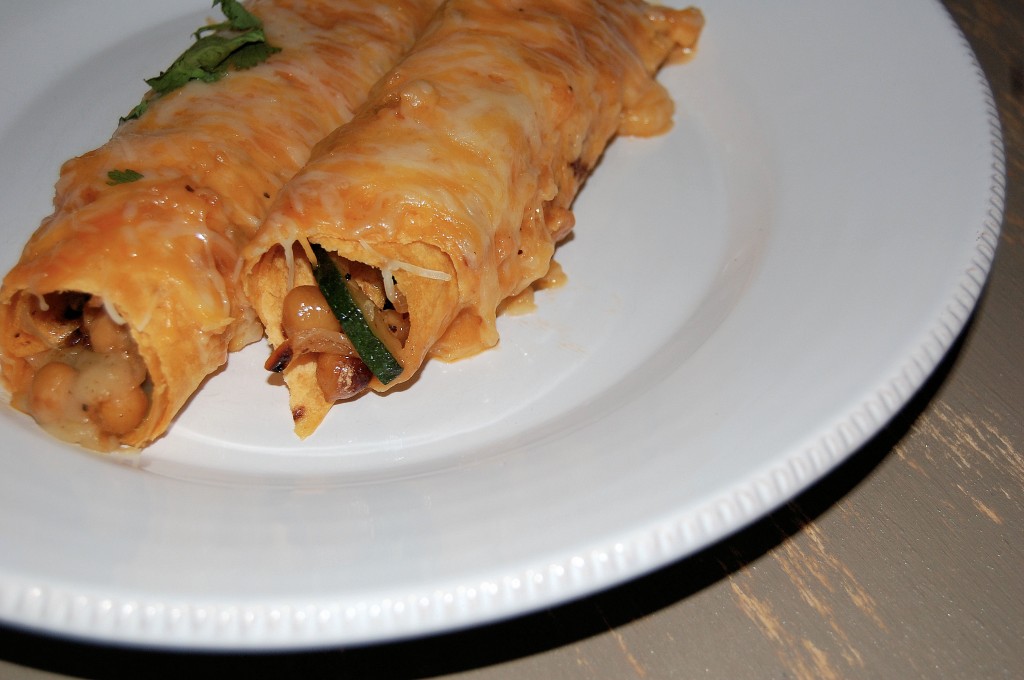 So for this fabulous rendition of a classic dish I chose zucchini and onions to go along with my chickpeas and a nice creamy chipotle sauce to drizzle POUR all over the top. The chickpeas are roasted right alongside the zucchini and onions and the best part of the filling is the Mexican queso. YUM!I am usually a sucker for pepper jack cheese when it comes to enchiladas but my friend who doesn't even like to cook told me one day she made my enchiladas using Mexican queso and I was like GENIUS! Why haven't I done that before. No shaking your heads- judge not:)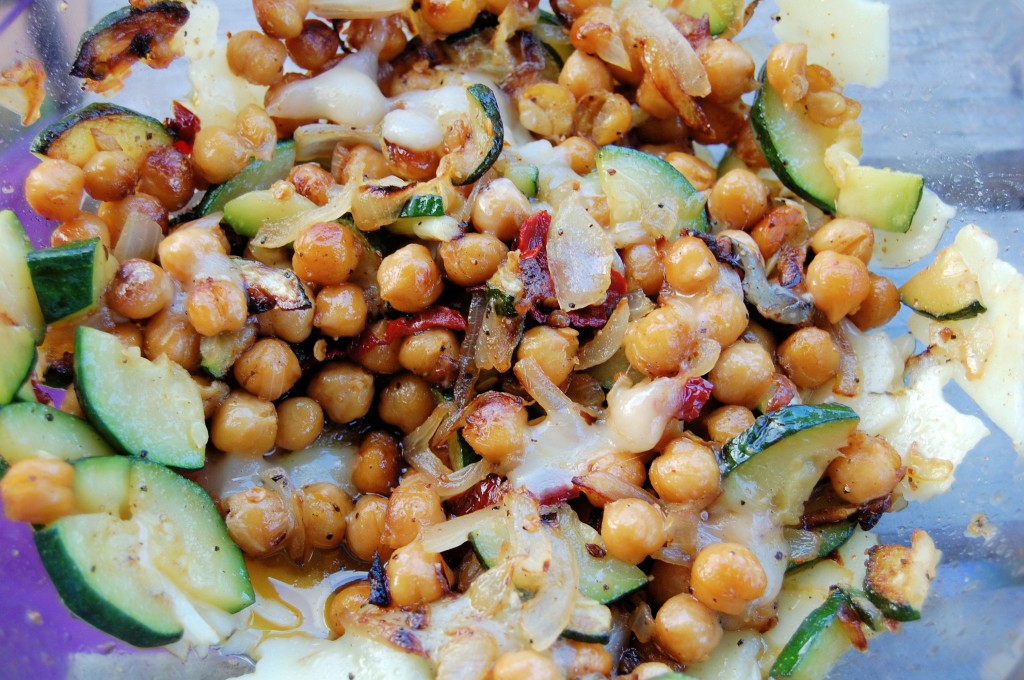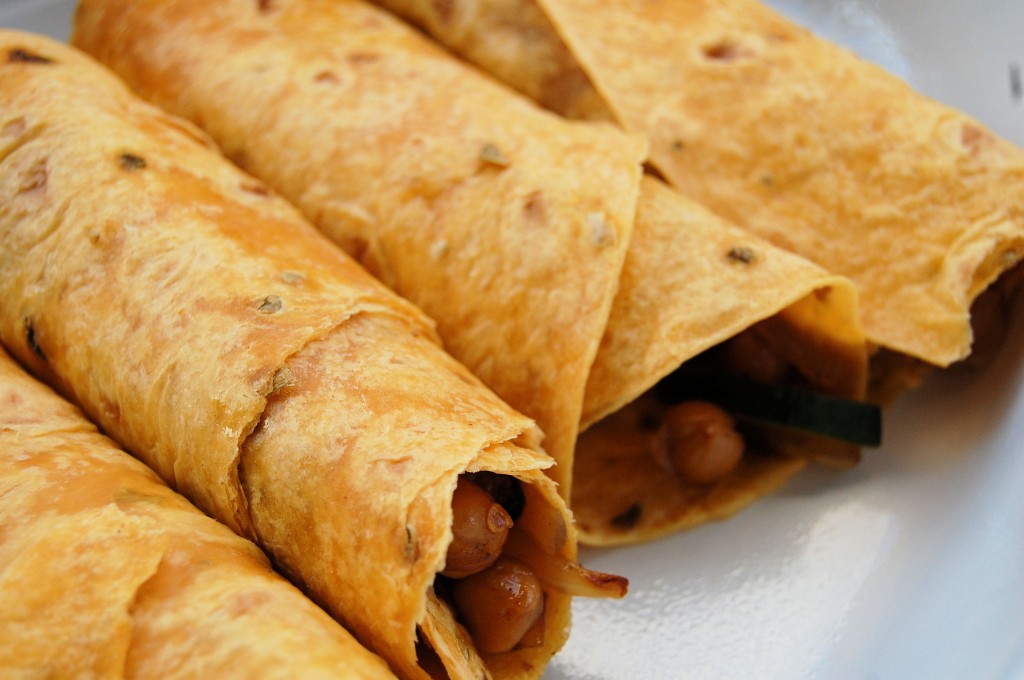 The chipotle sauce is the star and it is so easy that after you have a bite you are sure to want to make a batch to store in the refrigerator to use with tacos, Mexican pizza, nachos, etc. I hope you all have a wonderful Thanksgiving and I can't wait to see you back here on Monday when I show you how crafty I have become lately with my DIY Cinnamon Ornaments! Perfect addition to your Christmas packaging!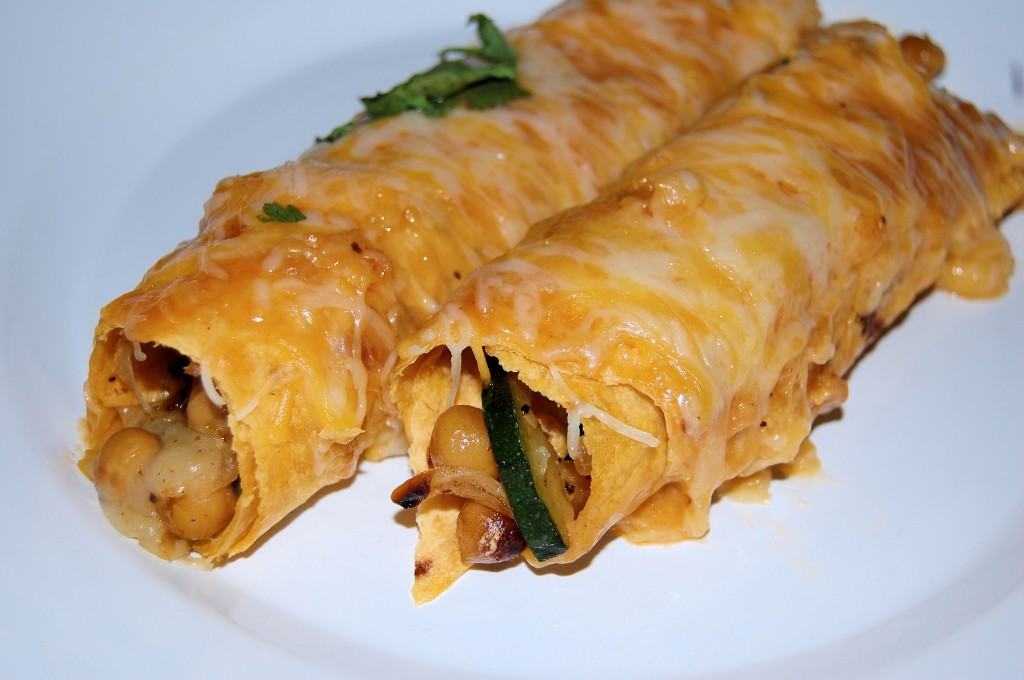 If you are looking for a fun way to entertain your kids while out of school for Thanksgiving head on over to Belleicious Kids for my Candy Corn Sugar Cookies and Edible Acorns! Easy and Delicious!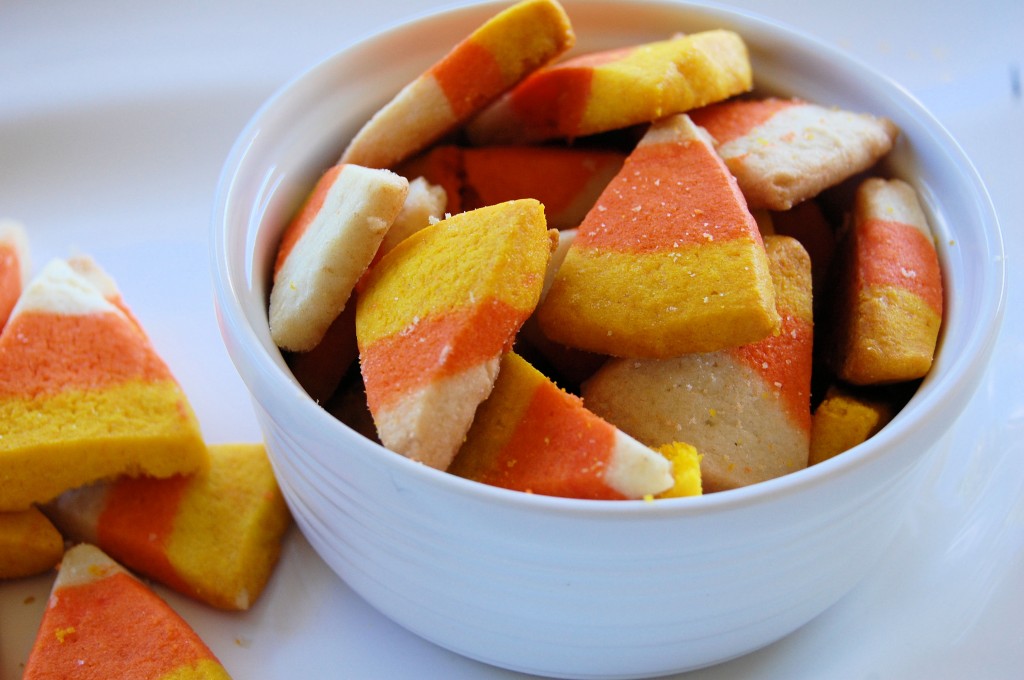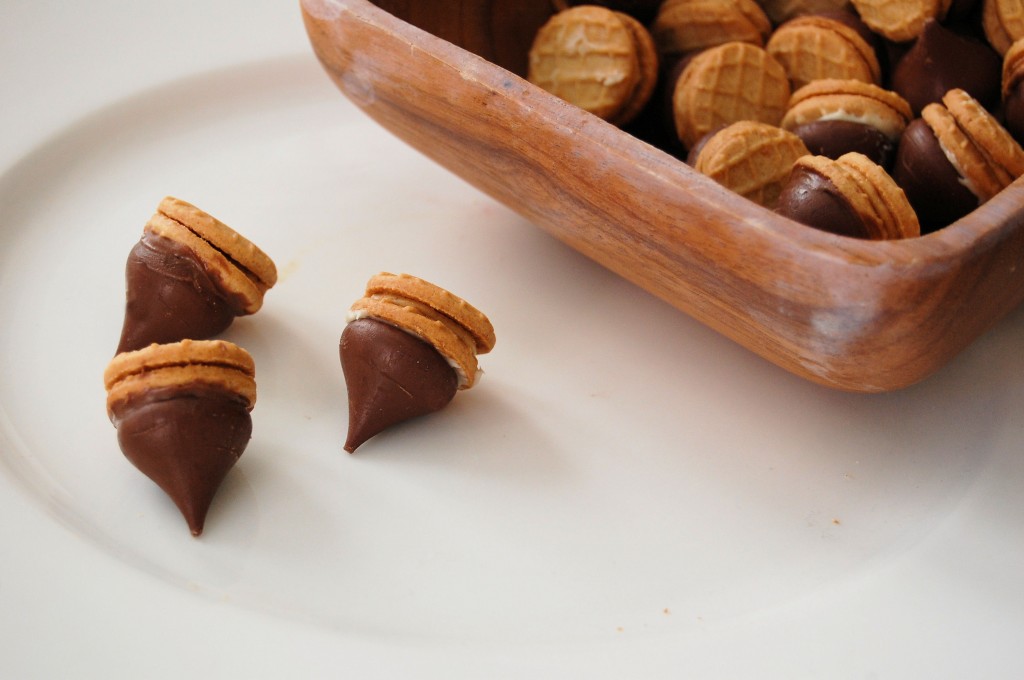 Chickpea and Zucchini Enchiladas with Roasted Chipotle Sauce, a.k.a. Best Veggie Enchiladas EVER
Ingredients
2 large zucchini, washed and diced
1 small onion, diced
1 can chickpeas, drained
2 TBSP Devo Olive Oil
½ tsp salt and pepper each
½ tsp cayenne
½ tsp paprika
1 clove garlic, minced
10-12 flour tortillas
For the Sauce:
2½ tsp adobe sauce
½ tsp salt
½ tsp paprika
½ tsp pepper
2 TBSP flour
2 TBSP oil
1 cup chicken stock
2 roma tomatoes
1 clove garlic
Instructions
First lets roast out tomatoes for our sauce. Place the tomatoes (whole) on a roasting sheet with a drizzle of olive oil and the clove of garlic. Roast at 400 for 10 minutes or until the skin begins to turn sightly brown. Remove and allow to cool.
Meanwhile, saute your zucchini, onions, garlic and chickpeas in a medium sized skillet over medium to low heat. Cook for 6-8 minutes. Toss with the salt, pepper, cayenne and paprika. Place the filling in a large glass bowl and add in the cheese. Set aside.
Back to the Sauce: Dice up the roasted roma tomatoes and the clove of garlic. Heat the oil in the same pan you were using to saute the veggies (just another way to add extra flavor and less pans). Toss in the flour and stir until incorporated and slightly turning golden brown. Add in the adobe sauce and chicken stock, stirring slowly, until all combined. Season with the salt, pepper and paprika. Bring to a boil then reduce heat and allow to cook on low for 10-15 minutes.