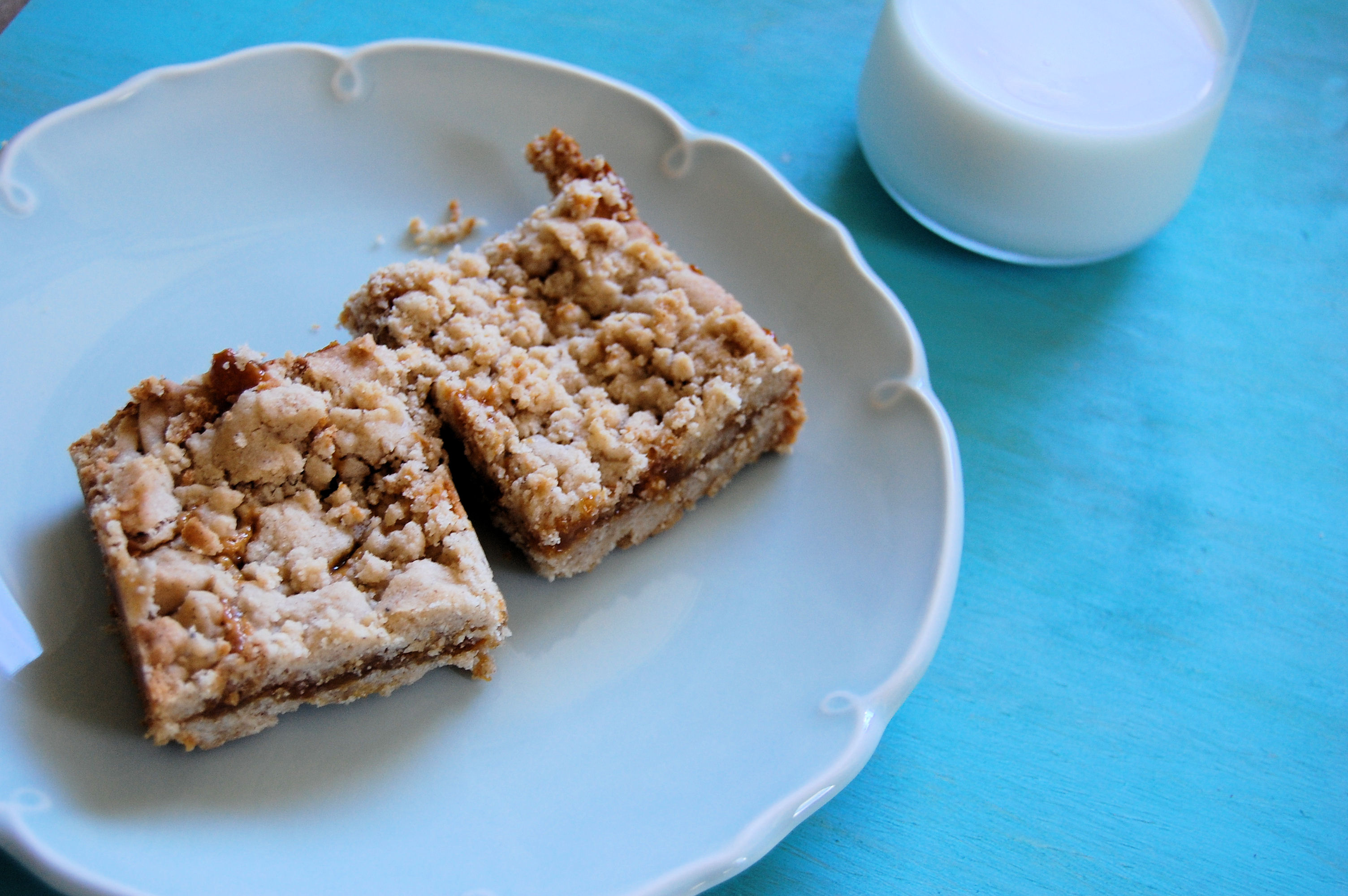 The flavor of Chai! It does wonders to my senses and brings back memories of studying like a freak in the local starbucks while attending LSU. I was a staple at starbucks, I am pretty sure they might still remember me if I walked in and ordered a chocolate chip cookie (duh?) and a venti chai latte. It was my thing, my signature drink and God bless him, my husband to this day remembers to bring me one when he is near a Starbucks.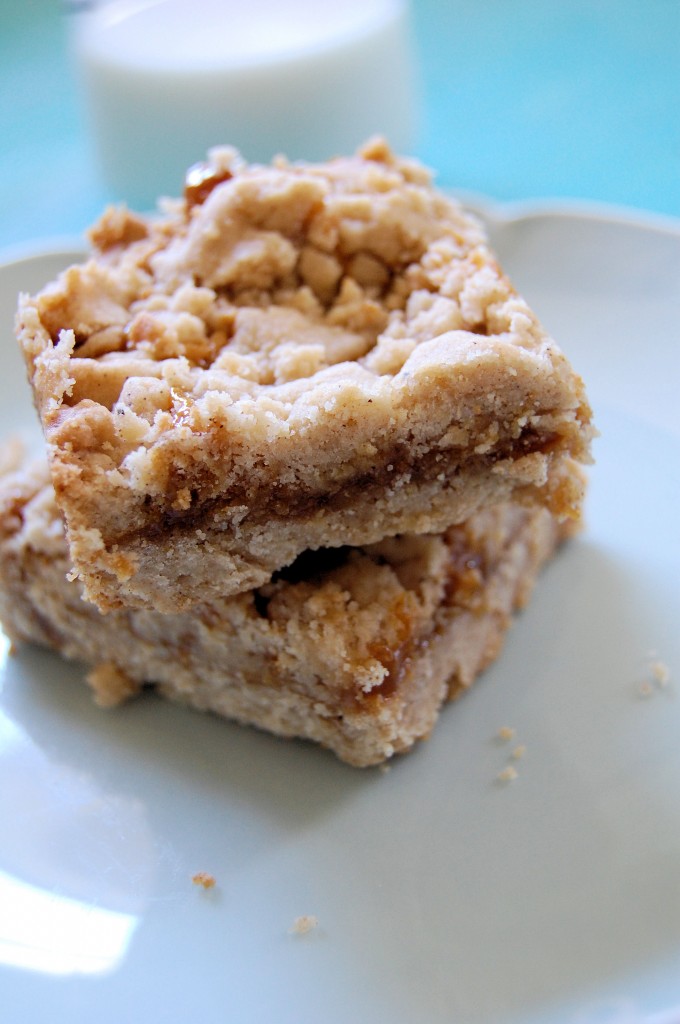 In honor of the cooler weather(Note: I didn't say colder- that just doesn't happen here) we are now FINALLY getting in south Texas I wanted to do a slight twist on my favorite cold weather drink of choice and make it into a dessert. This is no typical dessert. The strong aromatic flavors of the spices and the rich sweetness of the caramel marry so perfectly together it is all I can do not to eat the whole pan right now as I am typing. By all means you would think I would stop making desserts like this since I am really the only one who eats them- but hey- Judge Not!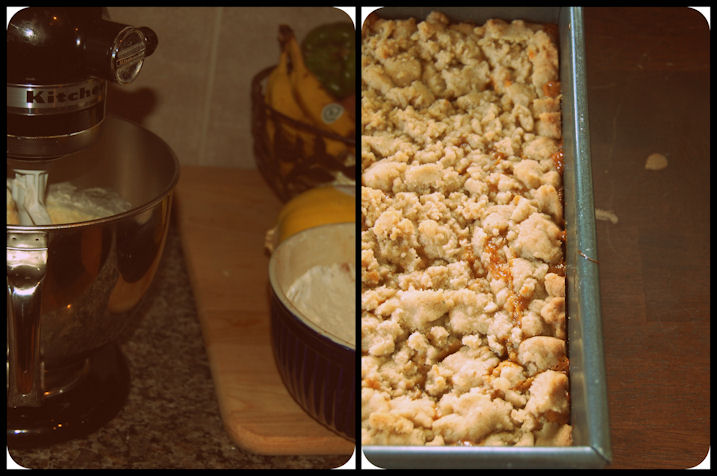 Did I mention this is the EASIEST shortbread recipe you will ever make and the EASIEST caramel sauce you will ever make? I didn't mention that yet? Well, consider yourself informed and now that you know this bit of information you are personally responsible to make this dessert:)
These Chai Latte Bars will make the perfect ending to a comforting hearty soup or simply drop them off at a friends' house this fall and bring someone unexpected JOY!
Chai Latte Caramel Bars
Ingredients
For the Shortbread:
2 sticks butter, unsalted
2 cups All Purpose Flour
2 tsp baking powder
¼ tsp salt
½ cup sugar
1 tsp coffee extract
1½ tsp of My Homemade Chai Spice
1 stick unsalted butter
½ cup sugar
2 tablespoons light corn syrup
1 can sweetened condensed milk
Instructions
For the Shortbread (easiest recipe ever)
Cream together your butter and sugar. Slowly add in the extract and then the dry ingredients. Beat until just combined. Place dough into a greased 8x10 pan and press dough down. Bake at 350 for 15 minutes. Remove and allow to cool completely as you do the next step.
For the Sauce:
Put all ingredients into a medium size saucepan. Turn heat to medium and watch the magic begin. Stir the mixture until the butter is melted then turn heat to high, put down the spoon or whisk and be patient while the mixture comes to a boil. Think happy thoughts! Once the mixture is boiling reduce heat back to medium low and allow to cook for another 8-10 minutes while you are constantly stirring it. Remove, your done! Yeah- next step is below.
Back to the bars: Drizzle or spoon ½ cup or more of the caramel sauce over the top of the bottom shortbread layer. Allow to cool for a few minutes then crumble the remaining shortbread dough over the top of the caramel. I do this by pulling apart the dough into bite-sized balls and placing them on top of the dough. Then I run a toothpick in and through the dough (barely scraping the top) to mix it all in with the caramel. Bake at 350 for another 15 minutes or until the top is nice and golden brow.