I did not feel like cooking! I needed to go to the grocery store but didn't have time and I was not in the mood to get creative! The horror I know! However, I did not feel like take out either. This left me in a bit of a predicament. So I went searching. Scouring through the pantry and freezer to find something, anything simple, easy and fast. I found rice wrappers/paper. I found chicken. Then………….that's when it hit me. Jicama!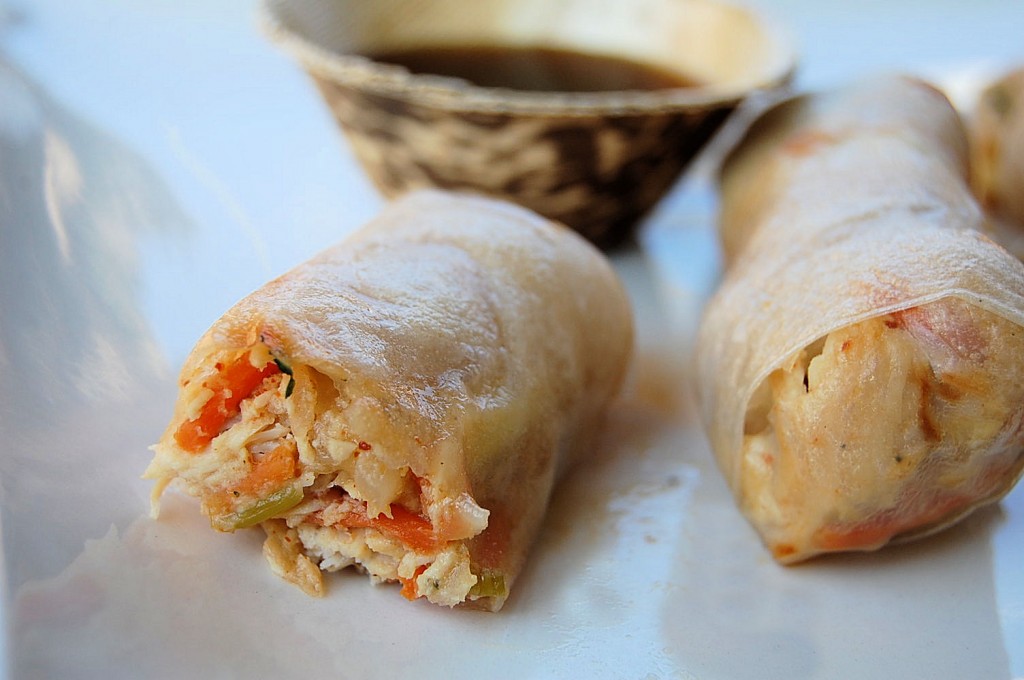 I found jicama! I had jicama and what is one to do with jicama, rice paper and chicken? So glad you asked. One is to make spring rolls. With a few grates of my new found friend a.k.a. jicama, I decided I wanted to incorporate some flavors I haven't cooked with in a while so I pulled out my covet jar of jerk seasoning and a bottle of ground ginger. The flavors were spot on. I broiled the chicken in a marinade comprised of jerk, ginger, oil, vinegar and lime juice. Next I shredded up carrots, jicama and some cilantro to add to the base and last but not least I popped them in the oven. In less than 45 minutes I had a wonderful flavorful meal.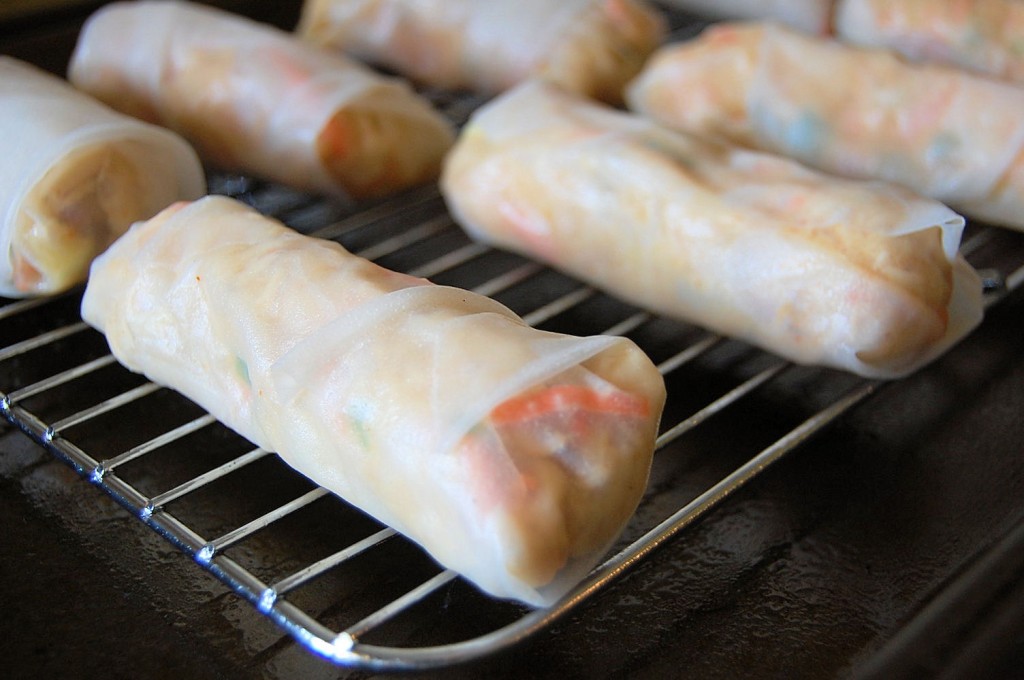 If your family is not into jerk then you could easily substitute my seasonings with your own flavors. Some suggestions are: Lemongrass, pesto, blackened spices or herbs. What's my motto: Be Fearless. Just get in there and go for it. Use my recipe or any others as a blueprint to suit you and your family's needs.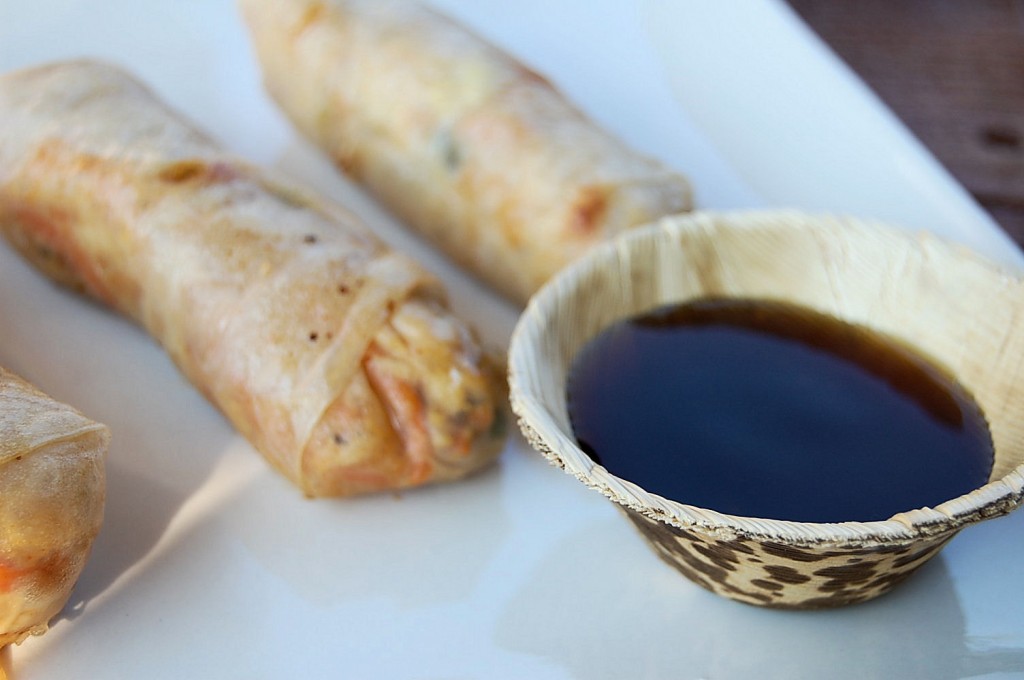 Jamaican Spring Rolls
Ingredients
6 skinless boneless chicken breasts
1 TBSP jerk seasoning (you can find this in your seasoning isle in your local store)
¼ tsp black pepper
¼ tsp ground ginger
1 TBSP rice wine vinegar
1 lime juiced
¼ cup vegetable oil
rice papers
½ cup shredded jicama
½ cup shredded carrots
1 TBSP chopped cilantro
Instructions
Mix together the first 8 ingredients and place on a non-stick pan. Broil chicken at 400 for 10-15 minutes, being careful not to overcook. Set aside to cool before shredding.
Shred chicken into bite size pieces using a fork and knife or your hands. Combine the cilantro, chicken, jicama and carrots in a large mixing bowl.
In a large bowl add water and a dash of sugar. Place the rice paper in the bowl until soft and movable. Lay the rice paper down flat and place a spoonful of the chicken base in the center. Flap one side of the rice paper over the rest and begin rolling. Repeat. Bake at 350 for 15-20 minutes, turning after the first 10 minutes.