It's beginning to smell a lot like fall! Well at least it is in my house. I am trying to pretend it is fairly cool outside even though we are actually still reaching a whopping 90 degrees today here in Houston. No worries, if fall won't come to me I will make fall!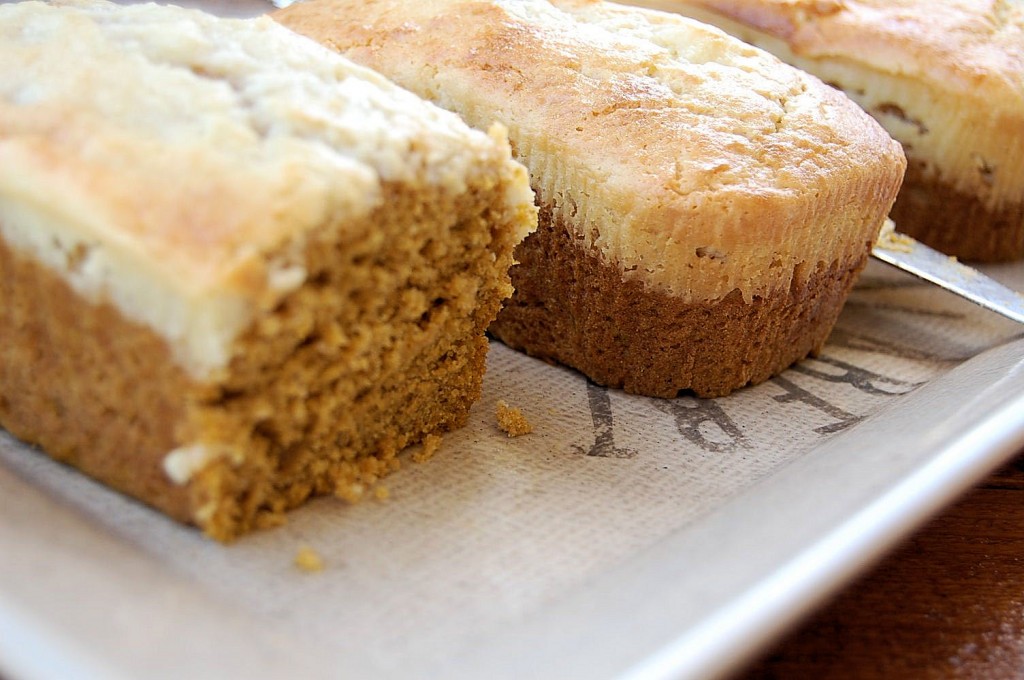 Every year around this time I begin my ritual pumpkin baking. I put pumpkin in any and everything I can get my hands on. Muffins, breads, quesadilla's (Oh yes, just you wait and see), pasta and even veggie burgers! This year I decided to kick things off with a yummy delicious pumpkin bread with none other than our good friend cream cheese on top. It is out of this world. The cream cheese topping is blended with a touch of browned butter and almond extract making it irresistible and nutty and the pumpkin bread is loaded down with my favorite fall spices of cinnamon, nutmeg and cloves.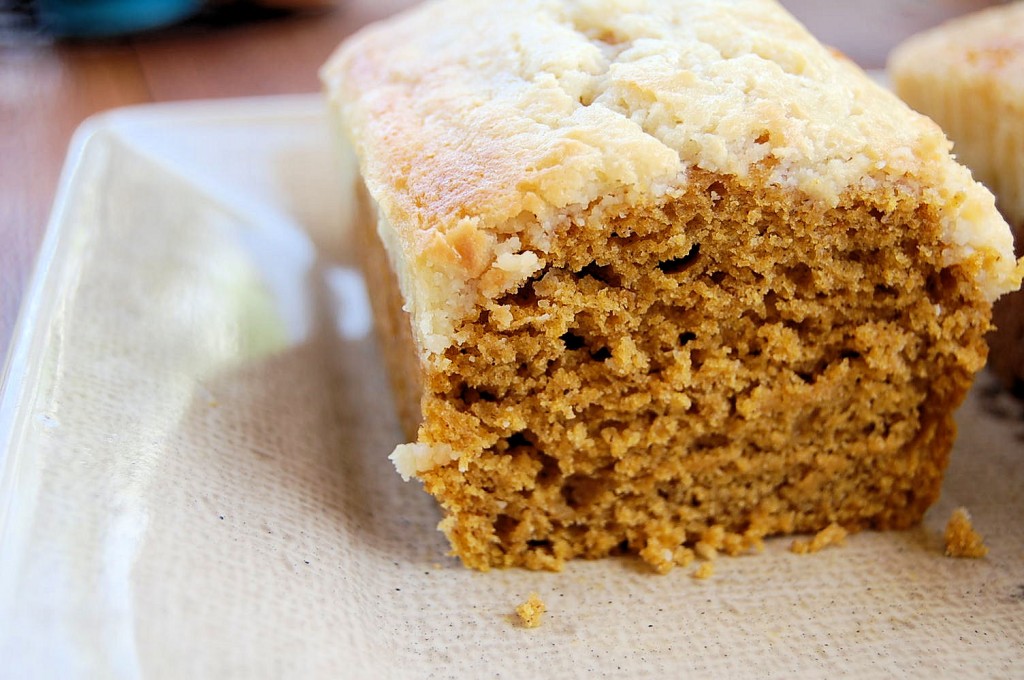 I am sure you have had your many tastes of pumpkin bread but rest assured there is nothing quite like this bread and I will even go so far as to say it is the BEST DANG PUMPKIN BREAD YOU'LL EVER HAVE! Dare I? Yes I dare! The secret to this dish is the browned butter in the cream cheese frosting- I just had to do it- don't hate me! Everything is better with butter-right?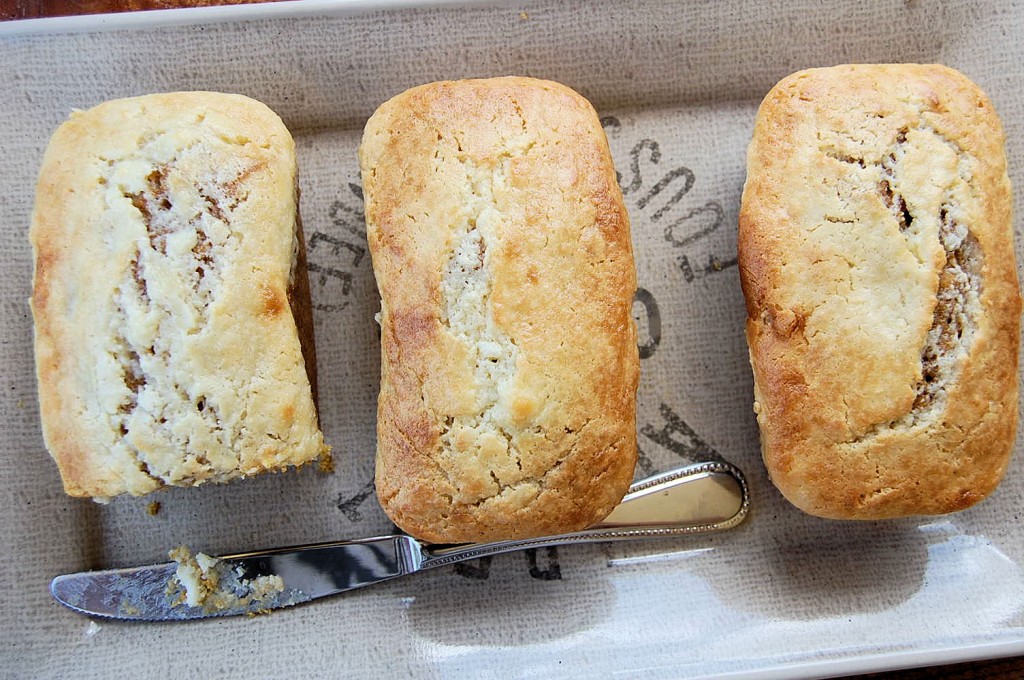 Pumpkin Bread with Cream Cheese Topping
Ingredients
For the Cheese Batter:
8 oz cream cheese, room temperature
4 TBSP butter, unsalted
1 large egg, room temperature, lightly beaten
¼ cup powdered sugar
½ teaspoon pure almond extract
For the Pumpkin Spice Batter:
¾ cup brown sugar, lightly packed
2 large eggs
¾ cup pumpkin puree
2 tablespoons canola oil
1 teaspoon pure vanilla extract
1¼ cups all-purpose flour
1¼ teaspoons baking powder
¼ teaspoon baking soda
¼ teaspoon salt
¾ teaspoon cinnamon
½ teaspoon nutmeg
¼ teaspoon ginger
⅛ teaspoon cloves
Other:
Butter, to grease the pans
Instructions
For the Cheese Batter: Bthe butter in a small saucepan over medium heat. Stir the pan continually for about 5 to 7 minutes, until the crackling, and foaming has subsided, the butter has browned, and has a nutty aroma. Watch it closely so that it doesn't go from browned and nutty to burnt. Transfer to a large mixing bowl and allow to cool for 10-15 minutes. Combine the remaining cream cheese frosting ingredients into the same bowl as the butter and using a handheld electric mixer beat until smooth and creamy.
For the Pumpkin Spice Batter: Preheat oven to 350F; lightly grease 3 mini loaf pans with butter.
In a medium bowl, whisk together the brown sugar and eggs until light and fluffy, then stir in the pumpkin, canola oil, and vanilla. In a separate bowl, whisk or sift together the flour, baking powder, baking soda, salt, cinnamon, nutmeg, ginger, and cloves. Gradually stir the dry ingredients into the wet, being careful not to over-mix. Divide the pumpkin batter between the 3 loaf pans, then pour the cheese batter on top.
Bake until golden around the edges, about 35 to 40 minutes, or until a toothpick inserted inside comes out clean or with just a couple crumbs. Cool 10 minutes in the pans, then remove from the pans and transfer to a wire rack to finish cooling.