Note: You are warned. This post contains entirely too much sweetness for one person to handle alone. Make sure you are in company before continuing to read!
I wish I could but I can not take credit for this amazing creation but you can thank the beautiful Something Shiny instead. There is so much to say I don't know if I have time to say it. What do I start with, let's see…. The filling of cough dough balls with sweet butter cream frosting, the layers of decadent perfect yellow cake or the to die for chocolate chip cookies from none other than David Lebovitz. Yes, it takes time and Yes it is worth it!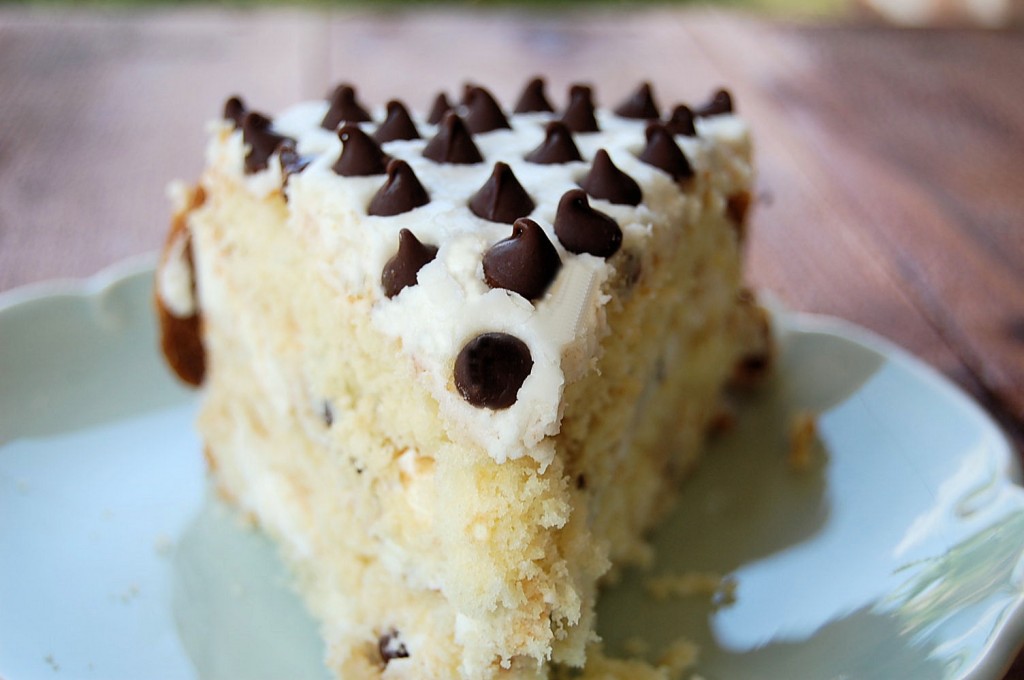 It is a good thing that I am here today to tell you about this cake. I could very well be in a mental hospital if it wasn't for the good Lord. You see, I made this for my best friend Alison's surprise birthday party we were having at my house. The day before I get a text from my other friend Misty telling me that Alison was feeling sick and canceling their playdate for the day. WHAT! I am knee deep in hundreds of cookies with butter cream icing all over my hands (some near my mouth- I had to taste it) and yellow cake crumbs all over the house and I get a text saying the birthday girl might not be able to come! BREATH! KEEP CALM AND CARRY ON! I washed my hands and politely thanked Misty for informing me then texted Alison immediately with a "I was feeling a little sick at the beginning of the week too but it was no biggie- I got over it- you will too type of text:) Seeing as how you are able to view the finished piece you can conclude she made it to the party!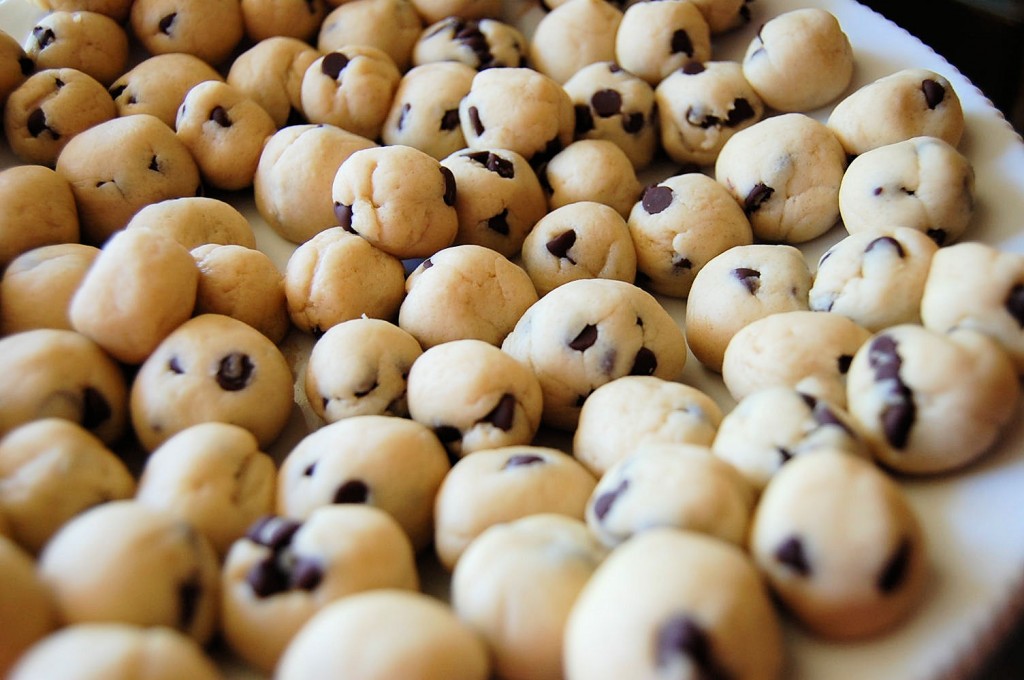 How can you tell if someone loves you- if they are willing to stand in the kitchen forming small balls of cookie dough without eating any so there would be plenty for the cake! Speaking of the cookie dough. For this cake two types of cookie dough recipes were made. One real and one fake. By fake I mean omitting the eggs and using instead our sweet friend called Sweetened Condensed Milk. Don't we all just love her! The fake cookie dough balls along with butter cream icing formed the filling between the layers of cake. Because I did three layers and not two I didn't use as much filling per layer as you will see on the original cake found here.
Good thing I had people to share this cake with because although it was amazing and decadent and just perfect it was WAY SWEET even for a sugar addict like myself. With this cake you can literally have one piece and not be tempted for another (until the next day at least)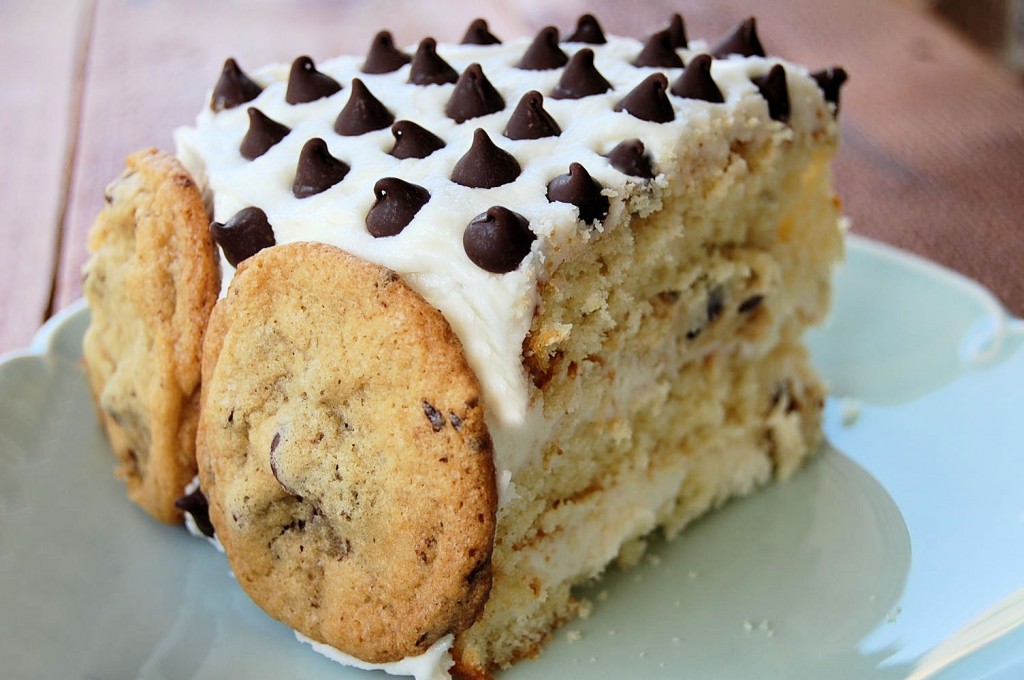 The cake has 4 main parts. Each part/recipe was taken from Something Shiny, where she informs you of the original recipe via her blog.