The moment I saw the name Antonia Lofaso in an email I was sent I immediately jumped on board. I didn't know what the email was about or what it required me to do but I did know that I was inspired by Antonia Lofaso on Bravo's Top Chef All-Stars and I wanted to be apart of whatever she was doing.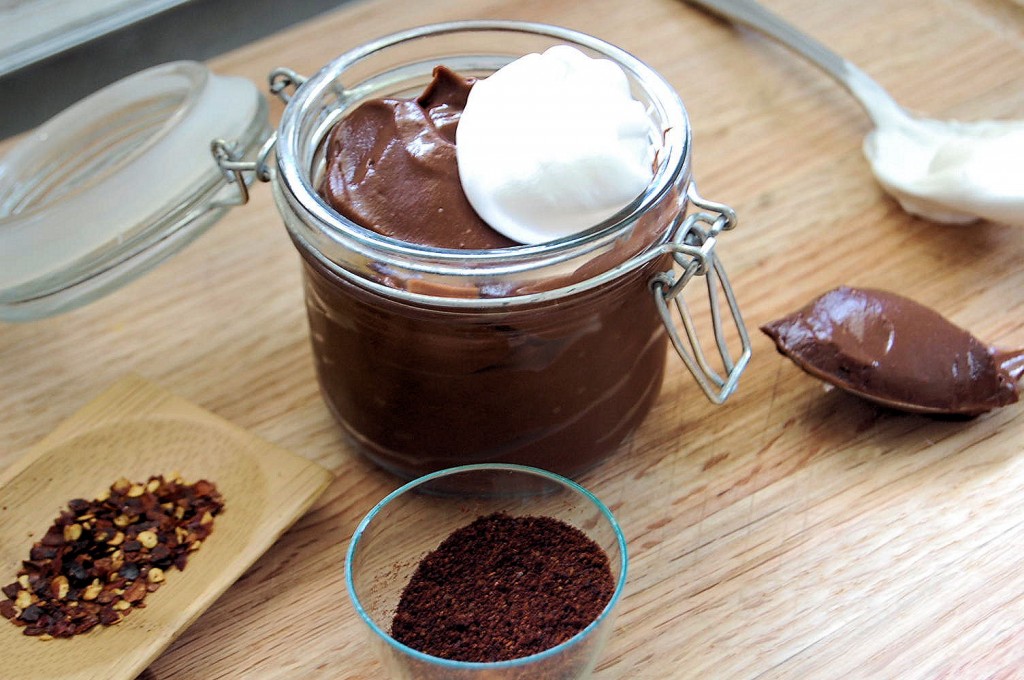 The email as you all may have guessed by now consisted or doing a review of Antonia's new cookbook called the Busy Mom's Cookbook.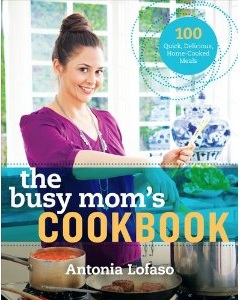 She is mother to a beautiful eleven-year old and prides herself on cooking delicious flavorful yet easy meals regardless of how busy or consuming the day has been, something I find satisfaction in myself. The Busy Mom's Cookbook is a busy mother's guide to easily reconnect with family and friends through the shared pleasures of cooking and enjoying meals at home. "These dishes invite you to stay at the table and laugh and talk together, whether you're a party of two or twenty."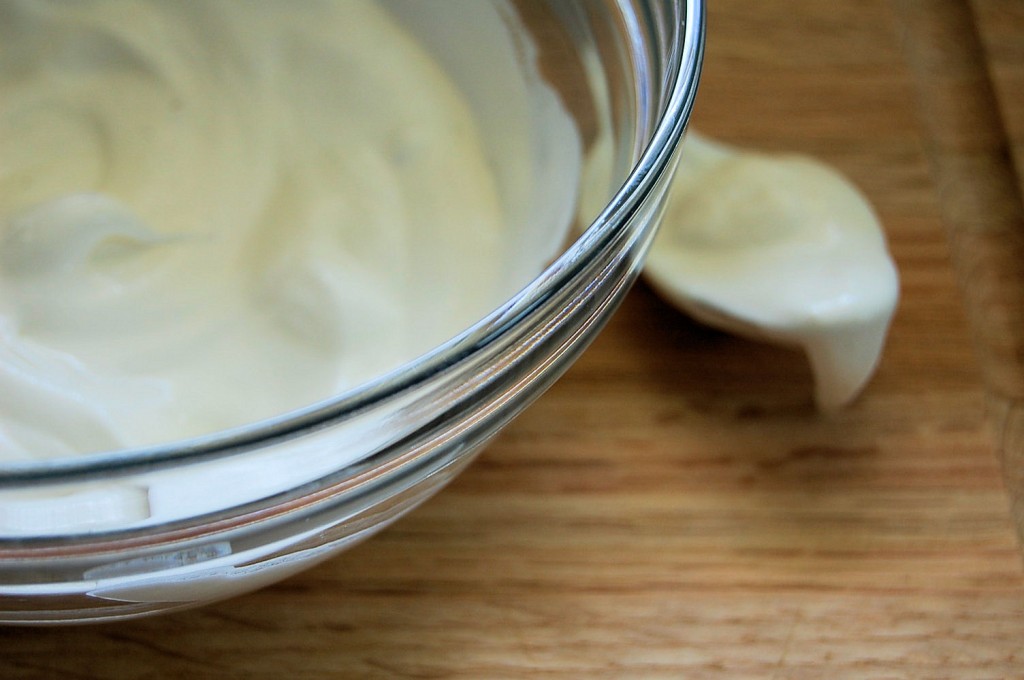 My favorite quote in the book from Antonia  is when she says, "At the end of the day, it doesn't matter if your experience of family is a mom and her preschooler coloring pictures and telling knock-knock jokes while they eat or a rowdy gathering of parents and kids, aunties and uncles, grandparents and friends fiercely debating which team will win the next big game. It's all family, and its time to gather our families around the table again."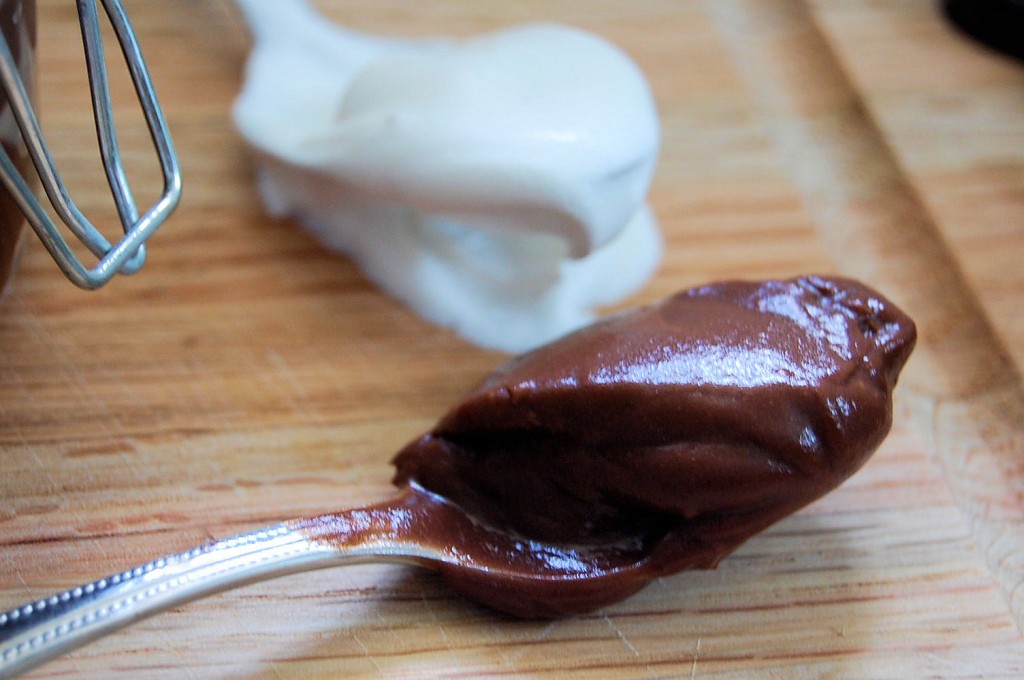 After a quick glance through the cookbook I had already bookmarked several recipes that caught my attention but I was immediately drawn to the spiced chocolate pudding with salted whipped cream, in part because it sounded absolutely phenomenal and because chocolate pudding/pie reminds me of cooking with my mom during Christmas. My grandfather and my dad's favorite pie is good old country chocolate pie with a slap your mama meringue on top. If a recipe has to do with chocolate pudding I am all game. The spices of adobe and red pepper flakes brought the idea of a little heat to light. The chocolate paired so nicely with the seasonings and I actually enjoyed how refreshing the whipped cream became once you took a bite after the chocolate pudding. It was one of my favorite  flavor combinations- sweet but heat- hot but refreshing. Of course you don't have to have your pudding warm but I love it warm and so I opted to stash the pudding in cute little jars and well– I got after it!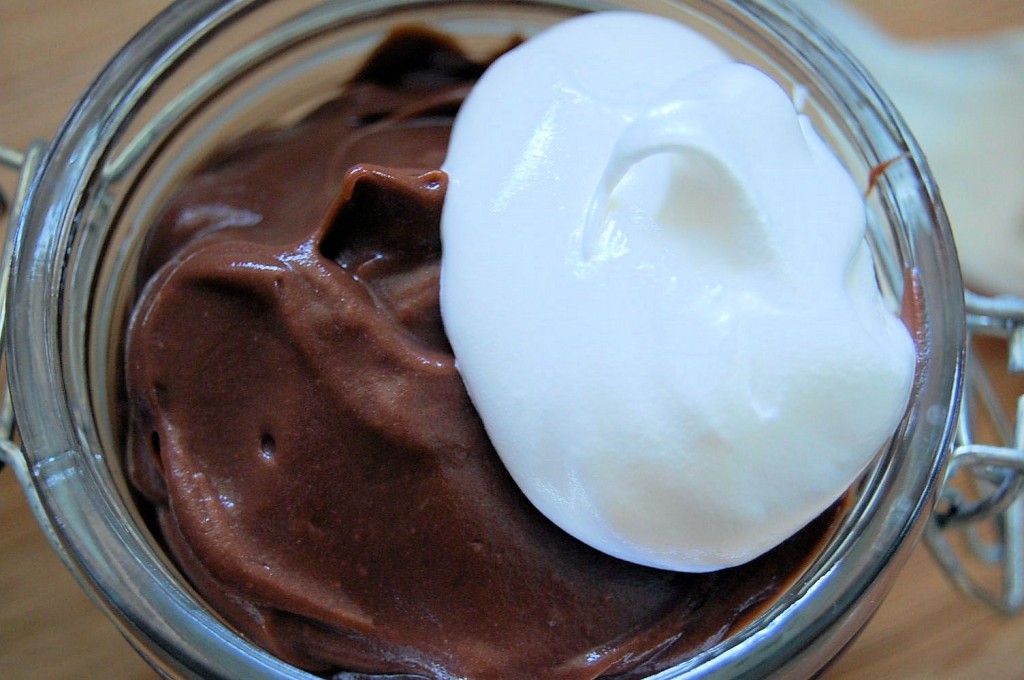 The Busy Mom's Cookbook hits stores today so what are you waiting for? From dishes like The Best Blueberry Muffins, Fish Tacos with Three Cheeses, Deep Fried Fluffer Nutter Sandwich and Beef Stroganoff with creamy Pappardelle, there a plenty of recipes to suit your needs and your family.
Spiced Chocolate Pudding with Salted Whipped Cream
Ingredients
2 dried ancho chile peppers, chopped with seeds or 1 tsp ancho chile powder
2 cups heavy cream
2 cups whole milk
1 cup sugar
1.2 cup cocoa powder
pinch of crushed red pepper flakes
4 egg yolks
⅓ cup cornstarch
For the topping:
2 cups heavy cream
1 TBSP salt
Instructions
If using the ancho chile peppers- stick them in the oven for 5 minutes to toast them. If using the powder skip this step.
In a 2 quart pot over medium heat combine the chile pepper, cream, milk, sugar, cocoa and red pepper flakes. Bring to a scald (not a boil- just heat until film forms on the top of the liquid)
In a large mixing bowl, combine the egg yolks with the cornstarch. Now we need to temper. Ladle two scoops of the chocolate milk mixture into the eggs slowly, whisking constantly. Slowly whisk the now-tempered egg mixture back into the rest of the chocolate in the pot. Continue to stir on low heat 3-4 minutes. Mixture will come together and begin to thicken. It will become even thicker as it cools.
Strain the mixture to remove the chile peppers (if using) and pour into your choice of container or bowl. Refrigerate to cool or serve warm with whipped cream.
For the cream- Combine the heavy cream and salt in a large bowl. Beat with a hand mixer for by hand for 2-3 minutes (if using mixer or 8 minutes if using hand). Beat until medium peaks form. Serve on top of the pudding. Enjoy!
Notes
recipe courtesy of The Busy Mom's Cookbook