Not until recently have I became slightly obsessed with short ribs. If I am going to eat meat then I prefer a nice juicy steak or if I am feeling really adventurous I will chow down on some baby back ribs over a summer holiday. However, I have never really tried my hand at beef short ribs, seeing them as rather cumbersome and boring.  I had been deceived! Once I removed the wool over my eyes (a.k.a. read a magazine that featured a variety of recipes for beef short ribs) I was immediately memorized by the ease in the cooking method, the succulent appearance and rich juicy bite of a simple beef rib.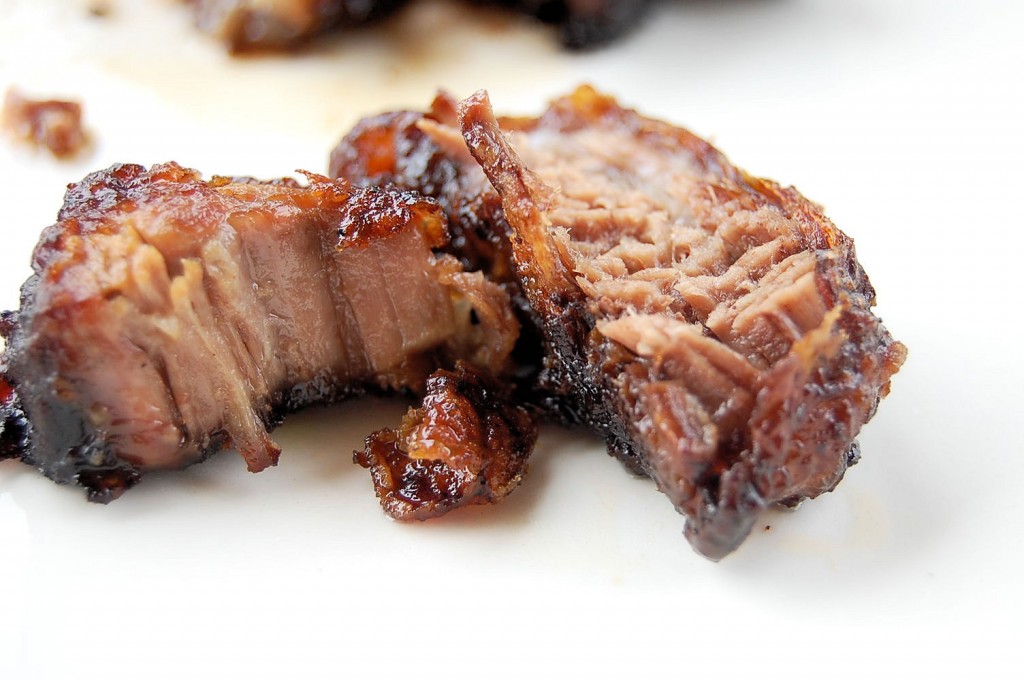 My 3 year old thought they were funny looking and as a girl I think they are kinda cute. I was trying to decide between two recipes that I had seen in this magazine, one included balsamic as the main ingredient and the other was all about mustard and pepper flakes. Sidenote: Do you know why I look at magazines but never buy them or never tear out a page to save for later? So I don't copy the recipe. I like the remember the recipe, the key aspects of it and then go with it using my own rendition. I work best this way as I don't like to follow another's recipe exactly but use it as a blueprint. Anyway, now you know! As the title so nicely gives away, I decided to go the balsamic glazed route only because I adore how sweet and rich balsamic vinegar becomes after being slow cooked, especially when combined with sugar, red wine and herbs. The most important part to any beef short rib recipe is to get a nice crispy coating to the exterior of the meat by dredging it in some flour mixed with spices and slightly pan-frying it in some oil until all sides are slightly golden brown. Below is picture right after I browned the meat.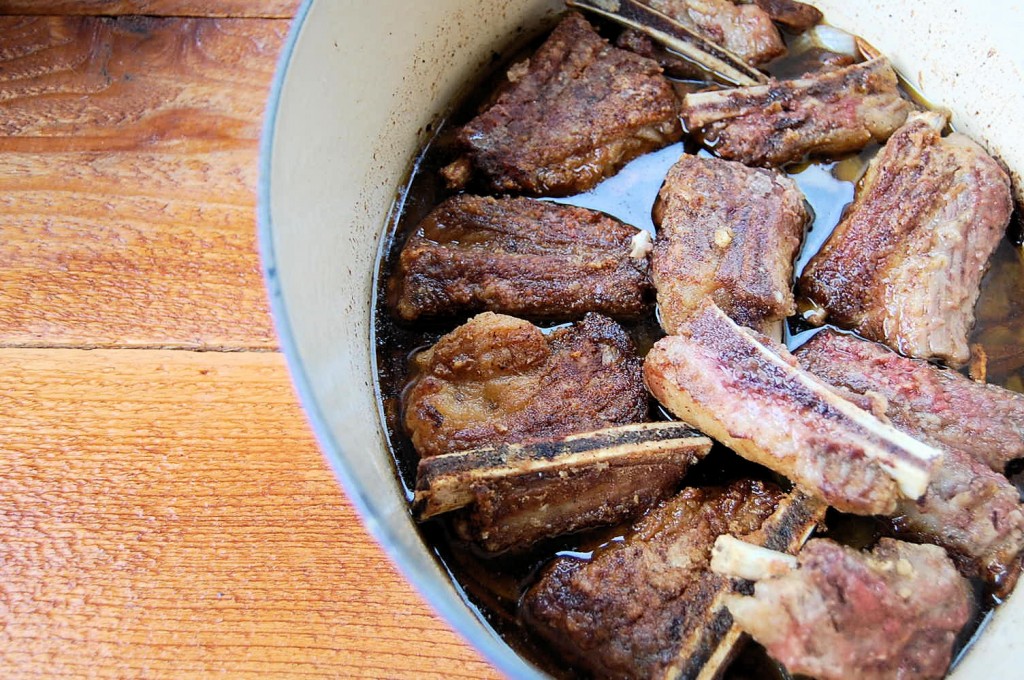 This recipe will not, not ever, disappoint. It is absolutely a must do and something you can put on mid-morning and not return to until dinner is ready to be served. Last but not least- the secret ingredient- Porcini mushrooms. Yep, I use the mushrooms themselves in the marinade mixture and the reserved mushroom water (after mushrooms are soaked for 30 minutes) in the cooking liquid for the dutch oven. I can not explain how amazing these short ribs were. They were falling off the bone, they were sweet, they were rich, they were savory (thanks to the mushrooms) and best of all they made one tired working man really really happy!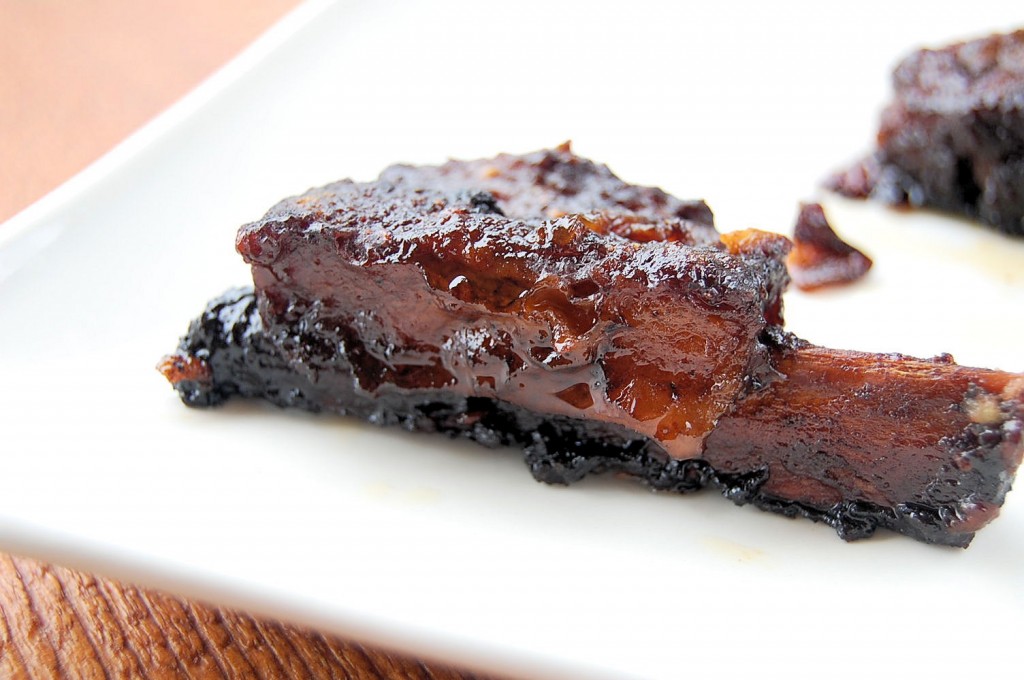 Balsamic Glazed Beef Short Ribs
Ingredients
2 pounds of beef short ribs (bone-in)
1 cup of balsamic vinegar ( I use aged balsamic by Devo Oil)
½ cup of red wine
½ cup AP flour
2 tsp salt and cracked black pepper each
1 tsp garlic powder
½ tsp paprika
¼ cup canola oil
¼ cup porcini mushrooms (reserve ¼ cup of liquid)
2 bay leaves
1 small onion, chopped
3 cloves garlic, minced
1 tsp cinnamon
2 TBSP brown sugar
Instructions
Heat the canola oil over medium to high heat in your dutch oven. Mix together the flour with the garlic powder, paprika and 1 tsp each of salt and pepper. Dredge your ribs in the flour and place in the hot oil. Brown ribs on all sides, about 45 seconds per side. Remove ribs and set aside. Turn heat down to medium-low. Toss in the onions, garlic and mushrooms. Cook for 6-8 minutes then add in the wine and balsamic vinegar, stirring the bottom of the pan to release any bits from browning the meat. Stir in the remaining seasonings including cinnamon and brown sugar. Add back the ribs to the dutch oven. Bake at 350 for 2 hours then lower temperature to 300 for another 30-45 minutes (got that tip from Pioneer Woman herself)