One of my husband's favorite dishes is Barbecued Shrimp or as he calls it Tangipahoa Shrimp. He is from New Orleans and you would be hard-pressed to find anyone from the Deep South who doesn't love this ridiculousnly savory and rich dish. He asks for it every chance he gets and although I am a huge fan of not messing with perfection (Tangipahoa shrimp are fantastic) I wanted to try the same flavor, ingredients and method with a piece of salmon as one would with the shrimp.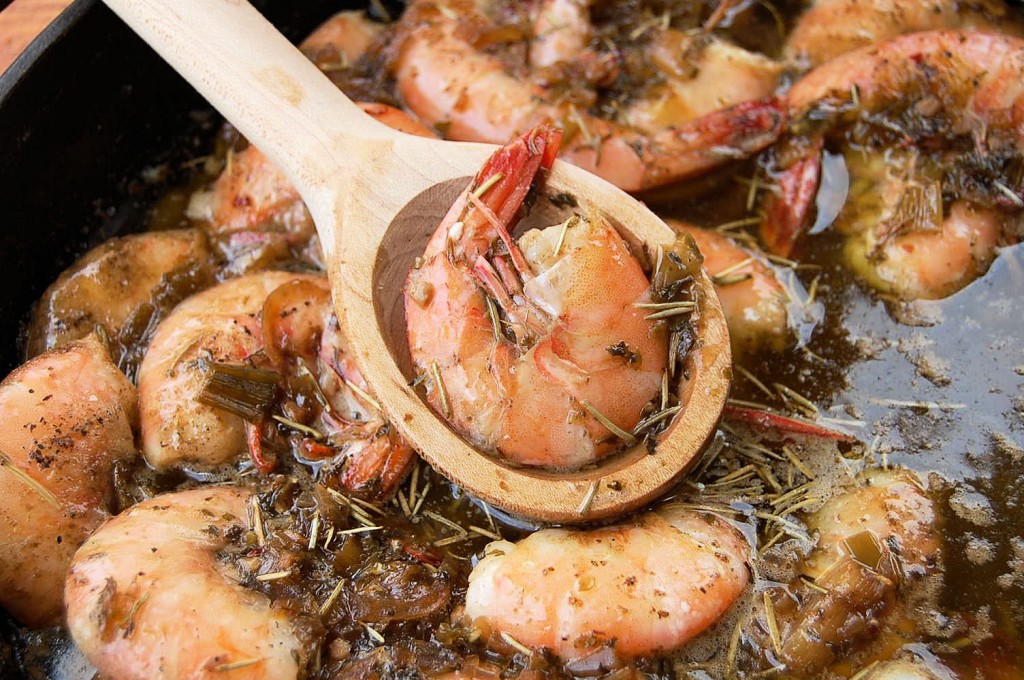 Did I mention intoxicating in my description above? The ingredient that makes this dish so amazing is the beer. Not that you can actually taste the  beer in the dish but the nutty, slightly bitter, slightly sweet and rich flavor of the beer after being reduced is just excellent with the butter and Worcestershire. It is enough to make you Slap Your Mama~! (don't tell her I said that). A handful of spicy seasonings, a variety of herbs and a hint of sugar turns this dish into one of those meals you only dream about (or is that just me?)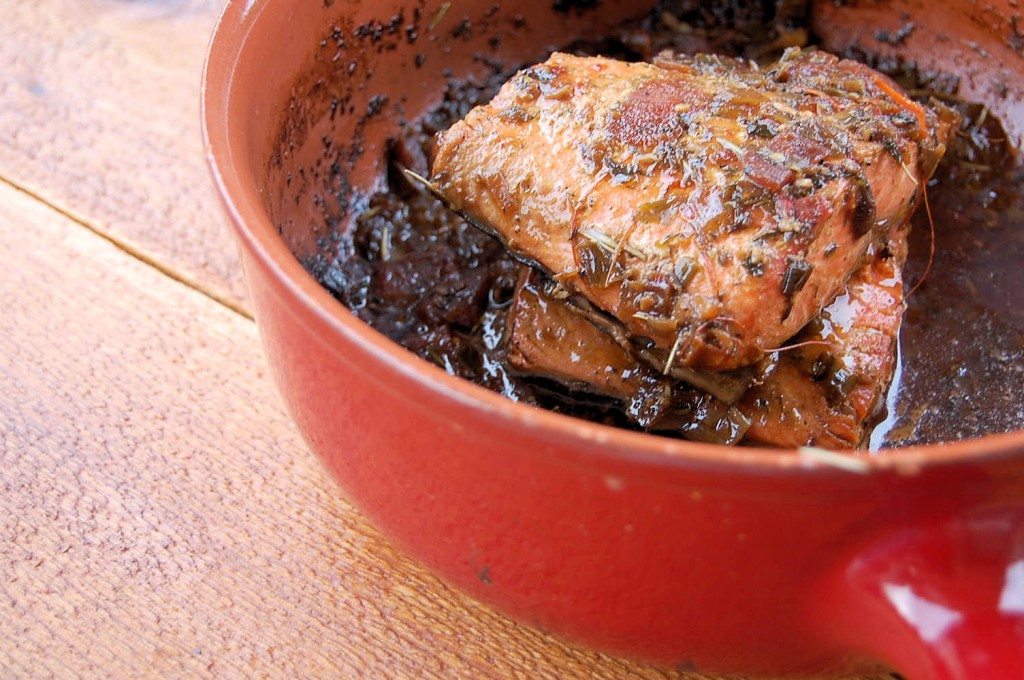 What is one to do with the sauce? Get you a big huge piece of french bread (no butter needed), toast it and get going dipping away! Best dipping sauce bar none!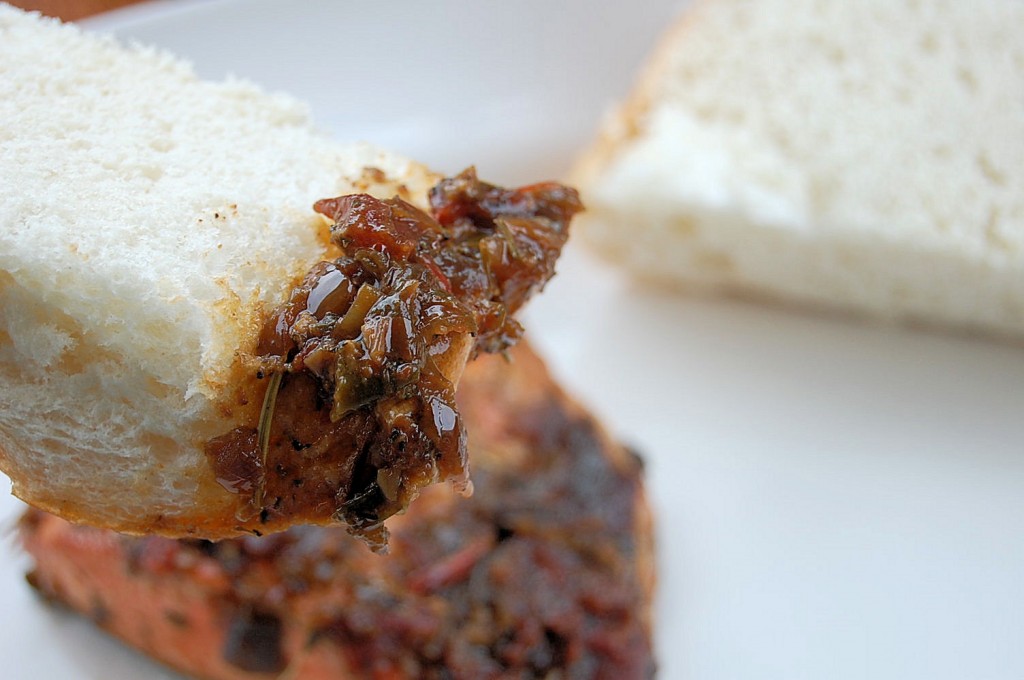 So how was the barbecue mixture with the salmon? AMAZING! How was it on shrimp? AMAZING! How is it dipped with bread- AMAZING? Do you get the picture? The dish is amazing and if your not already in the kitchen whipping it up then shame on you! Your missing out. Best part of all there is no need to make the same barbecue mixture twice. For my barbecued salmon I just froze the remaining mixture from making barbecue shrimp a few months back and then thawed it, cooked the salmon in it and just like that I have an absolutely rich delicious seafood meal in minutes.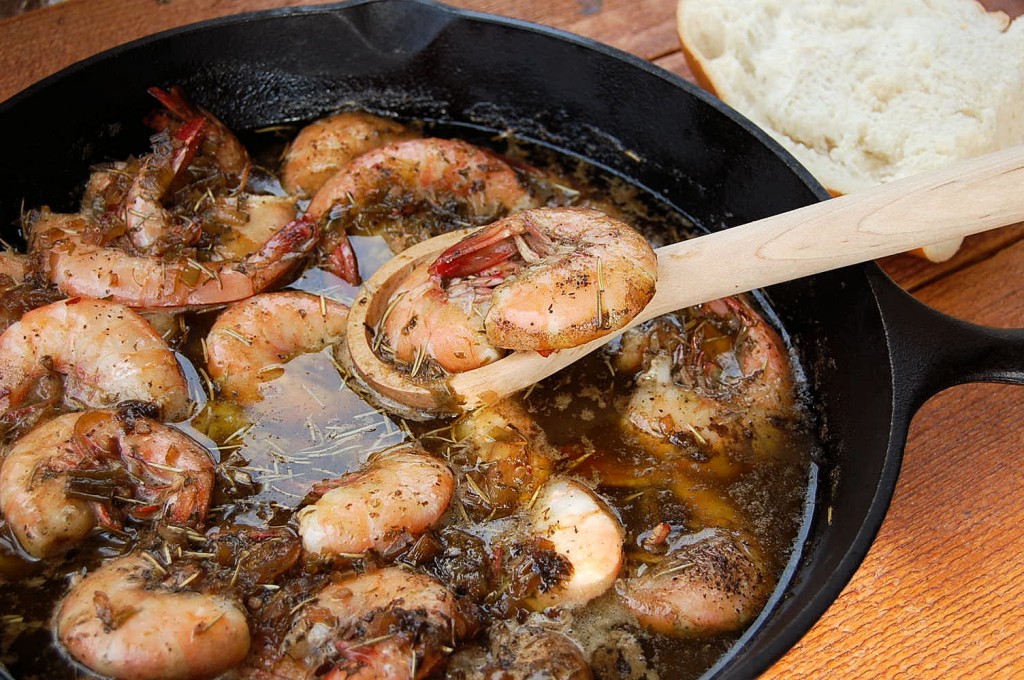 Tangipahoa Shrimp and Salmon
Ingredients
3 pounds large Gulf shrimp, in their shells or
1½ lbs. of fresh salmon fillets
12 ounces of dark beer ( I use Abita or Shiner)
½ cup Worcestershire Sauce
1 stick of butter
dash of hot sauce
1 small onion, diced
3 cloves garlic, minced
1 lemon, juiced
2 bay leaves
3 TBSP thyme
3 TBSP basil
3 TBSP parsley
1 TBSP oregano
1 TBSP cajun seasoning
1 tsp salt and pepper each ( or more to your liking)
3 green onions, chopped
Instructions
Season you shrimp generously with salt and pepper and spread out evenly in a skillet, casserole dish or your choice of pan (as long as it has at least 2 inches depth). Set aside.
Melt butter in a medium saucepan and add in the onions and garlic and saute til tender (5-6 minutes). Add in the seasonings, hot sauce and herbs. Slowly pour in the lemon juice, beer and Worcestershire and bring to a simmer. Simmer-covered for 10-20 minutes (the longer the better the flavor). Stir in the green onions and pour mixture over shrimp or salmon. Bake in a 350 oven 15 minutes for shrimp and 20-25 minutes for salmon (depending on thickness of the fillets)