Nothings says summer than a nice cold refreshing popsicle. Featuring fresh, summertime watermelon these are by far a new favorite for my family and friends and one that is actually 100 percent natural. No sugar-just watermelon, lemon and lime juice!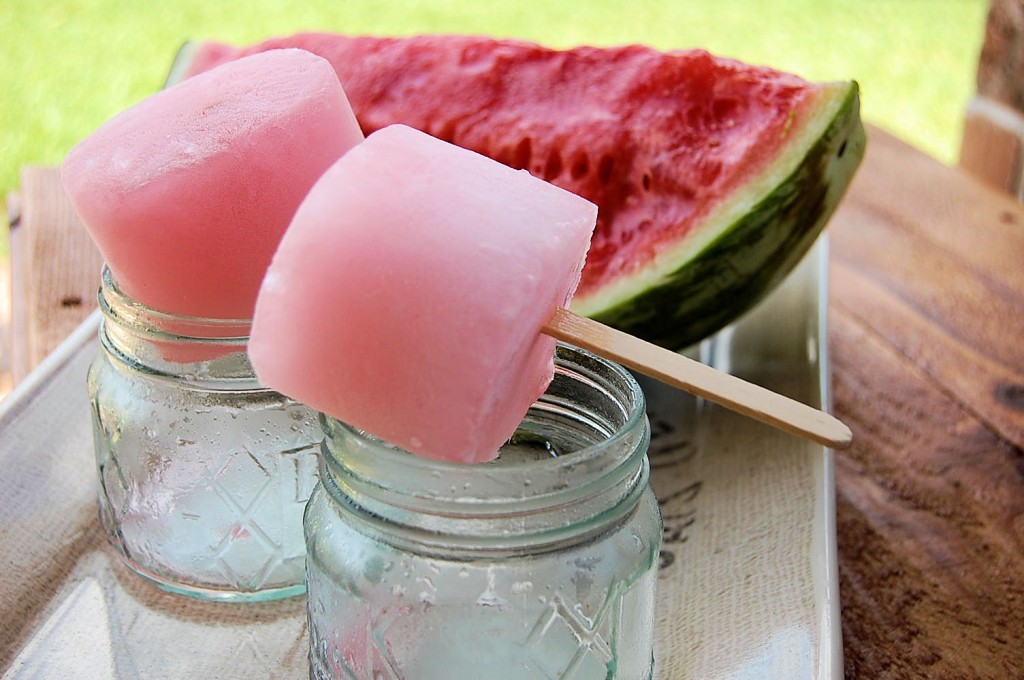 You can also do the same thing with other soft fruits… just puree them and freeze. Experiment with different fruit combinations… if the fruits are too tart you can always allow them to soak in some sugar before putting them into the blender. For softer popsicles, try mixing in a small amount of yogurt.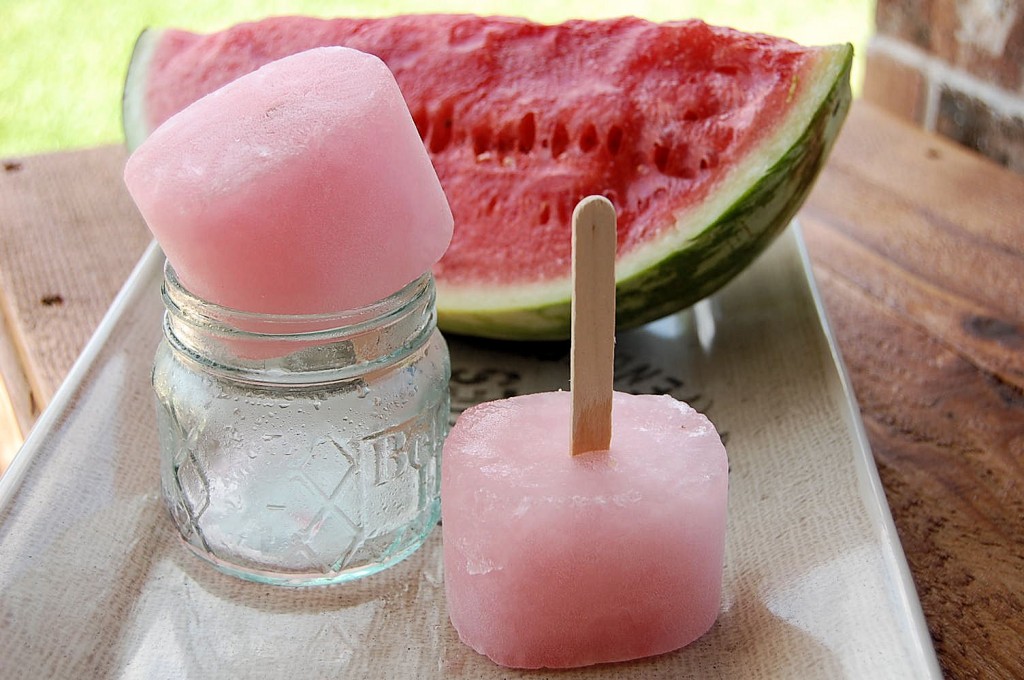 Notice anything kinda funny looking about the watermelon in the background. I am not pointing any fingers but I think my watermelon loving son may or may not have had something to do with it! Just sayin……
Watermelon, Lemon and Lime Popsicles
Ingredients
3 lemons, juiced
4 cups of watermelon chunks (I just buy the plastic containers with watermelon already seeded and cut)- super easy
2 limes, juiced
Instructions
Place all ingredients in a food processor or blender and blend until nice and smooth. Pour into your desired popsicle molds and freeze for 2-4 hours or overnight.