Summer is in the air! I want to run carelessly in the fields, stroll leisurely down the beach, spend endless hours at the food market and sip drinks with lemons and limes and…. Oh wait-my 6 month old just woke up and my 3 yr old is now throwing a tantrum because he can't find his favorite car. Oh never-mind, maybe I can do those things next summer! In the meantime I will just enjoy fresh dishes like my roasted corn and black bean salad to make it "feel" like summer. The Fourth of July is just days away and this simple salad is perfect for those outdoor festivities. It can be served as a side or an appetizer and would surely be welcomed as a nice condiment rolled up with grilled chicken or seafood in a warm tortilla. Regardless,  it will be the hit of the party.
Enough of my rambling. There is no shortage of corn and black bean salads out there in food blog land but I had to give you my own because I personally find my own rendition absolutely amazing with my extra additions of basil, cider vinegar, lime, jalapeno juice (not jalapenos) and orange zest. The lime brings freshness, the jalapeno brings heat and the orange brings  a bite of sweet and tanginess ( I don't think that is a word but so be it) and the cider well its just so special you can't miss that nice bite it gives to the kernels of corn.  My favorite part is the roasted kernels of corn. There is no better way to eat fresh corn than having it roast away incorporating that nice smokiness and slight char to the kernels. You can by all means use frozen kernels but roasting them is the way to go! Hope you will try this at home and if anything allow yourself to "feel" summer!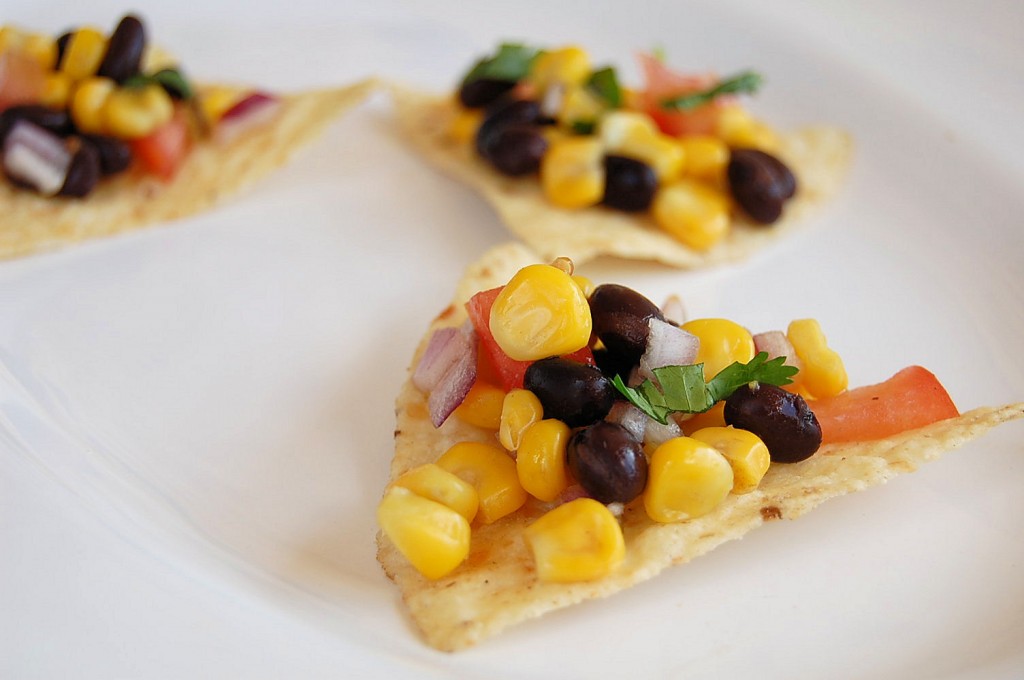 Corn and Black Bean Summer Salad
I love the flavor of roasted corn in my salad so I typically either grill or roast an extra 2 corn on the cobs when we are grilling out and freeze the kernels until I need to use them in a salad. I just heat them up on the stove. You may also use frozen kernels from a bag and just cook according to the package directions.
Ingredients
2 cups roasted corn kernels off the cob or 2 cups of frozen corn kernels, cooked
2 cans of black beans, rinsed and drained and cooked
1 red onion, finely chopped
1 tablespoon seasoned rice vinegar
1 tablespoon of apple cider vinegar
1 tsp jalapeno juice (or more if you like it hot:))
1 tablespoon extra-virgin olive oil
1 tablespoon lime juice
1 tablespoon of orange zest
½ tsp each of kosher salt and freshly cracked black pepper
⅓ cup basil leaves, finely chopped
dash of hot sauce- optional
Instructions
In a large bowl, whisk together both vinegars, olive oil, lime juice,orange zest, jalapeno juice,hot sauce and salt and pepper. Add beans, corn, onion and basil and toss until just incorporated. Cover and chill for about 2 hours.