As soon as I saw the title to this recipe, without even taking a second to glance at the photos, I knew I had to make this dish. The idea of cocoa and chili with the spice, sweetness and heat just makes my mouth water. It is one of those combinations you just have to take my word for and one you are likely never to forget ( in a good way of course!).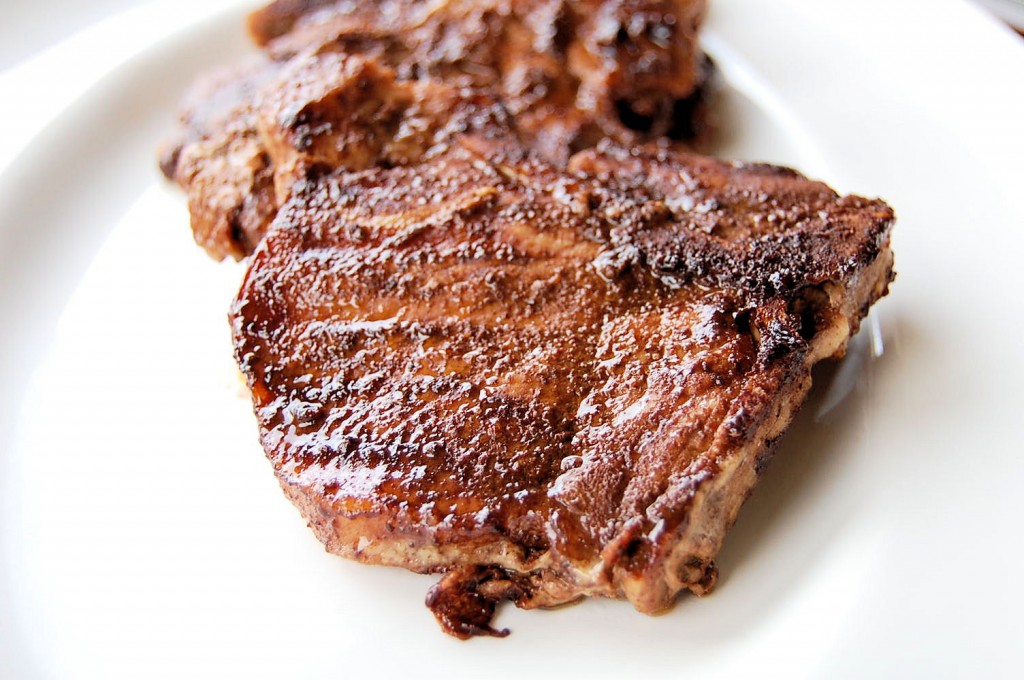 Best part of all it is easy and you probably already have everything you need on hand. Now this recipe is adapted from Food and Wine and I use the word adapted because I always like to put my own spin on things. Coffee goes great with cocoa and pairs fantastically with the heat from chili so I thought it was a much needed addition plus I actually believe the dish would not have been as good without it. The cocoa and chili together do not bring enough intensity to the pork so the coffee adds a nice strong flavor and helps build an even more amazing crust.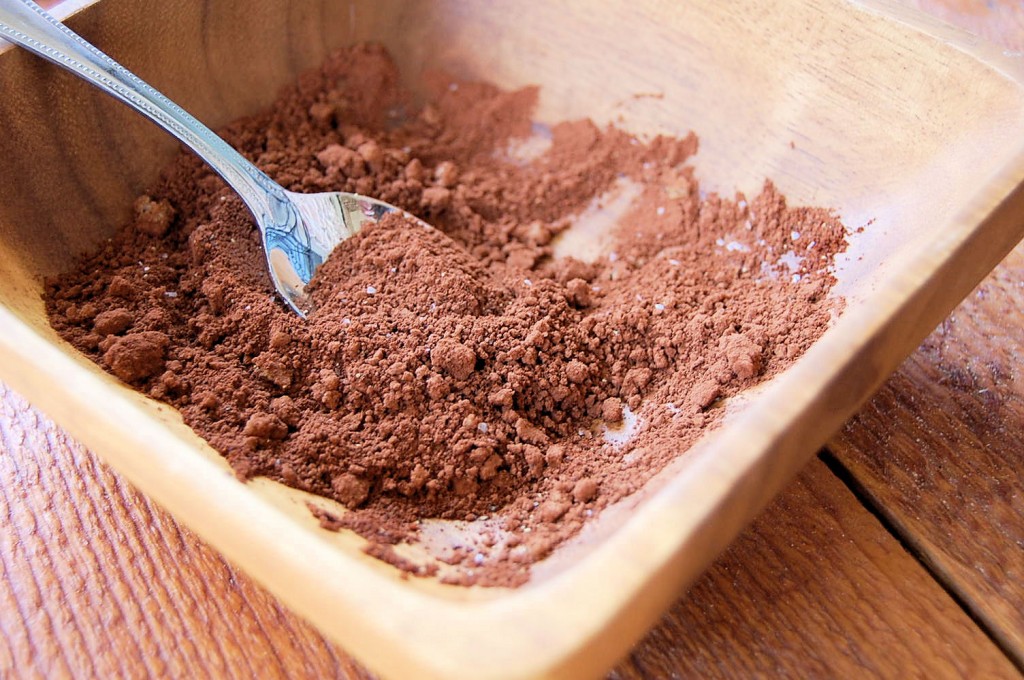 This one is definitely best when prepared on a grill, indoor or outdoor. I must say though if you are busy in the kitchen getting the sides together,etc. then by all means let the MAN be MANLY and do it outside. But don't do what mine did. He started taking credit for just how delicious the chopswere before I so graciously with my southern charm reminded him who did everything but "flip" the meat. Enough said!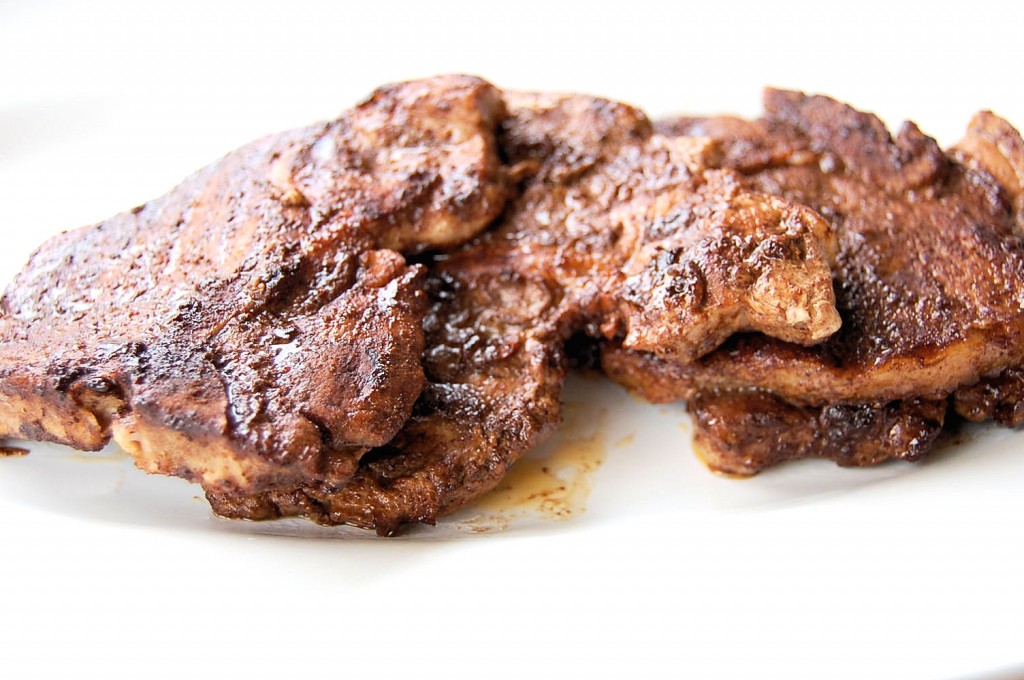 Cocoa and Chili Rubbed Pork Chops
Ingredients
1½ tsp ground espresso coffee
2 quarts of water
1½ tsp crushed red pepper flakes
1 TBSP cocoa powder
1 TBSP light brown sugar
1 TBSP Ancho chile powder ( you can use plain chili powder if necessary)
Instructions
In a large bowl, combine the water with the red pepper and 1½ teaspoons of salt and stir until the salt dissolves. Add the pork chops and let brine at room temperature for 1 hour.
Light a grill and create a cool zone. (For a charcoal grill, rake the coals to one side; for a gas grill, leave one side unlit.) In a bowl, mix the cocoa, sugar and ancho powder with 1 tablespoon of salt.
Drain the pork chops and pat dry, removing any bits of crushed pepper. Brush generously with olive oil. Roll the pork chops in the cocoa rub and pat to help it adhere.
Grill over moderately high heat for 4 minutes, turning the chops once or twice until lightly browned. Transfer the chops to the cool zone, cover and grill for about 15 minutes, until an instant-read thermometer inserted in the center of the chops registers 135° for medium meat. Let the chops rest for 10 minutes before serving.