One of my fondest memories growing up has to do with food- Shocker! From hoarding the snacks so my brother wouldn't eat them all to begging and pleading with my Aunt Rhonda (Nana) to make her famous chocolate eclair dessert I guess I was meant to be in or at least near a kitchen for the rest of my life.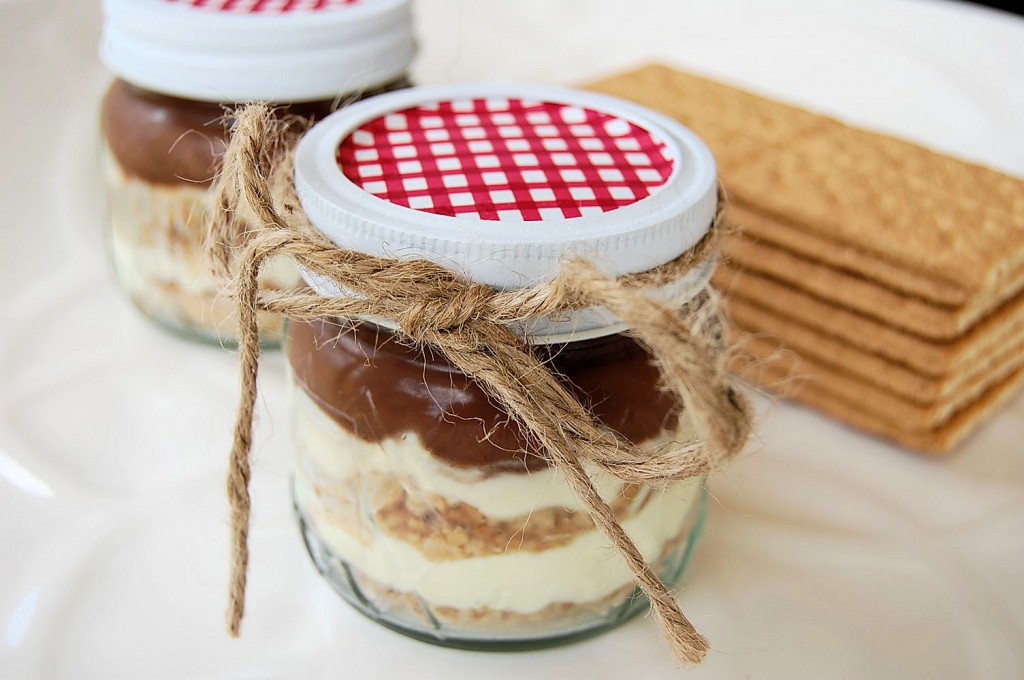 The melt in your mouth chocolate, the rich creamy pudding, the crunchy graham bites and the cold glass of milk alongside makes this dessert rather extraordinary even though it could not be easier. DON"T HATE- typically one would not try to make things harder on themselves than it has to be but as we have already addressed here on Kitchen Belleicious, yours truly is anything but typical when it comes to cooking. Not that there was any need to make the vanilla pudding from scratch for the eclairs but I couldn't resist using my new vanilla sugar to make homemade vanilla pudding with its thick creamy goodness to not only reside in the eclairs but to also set aside a little something sweet for me late at night.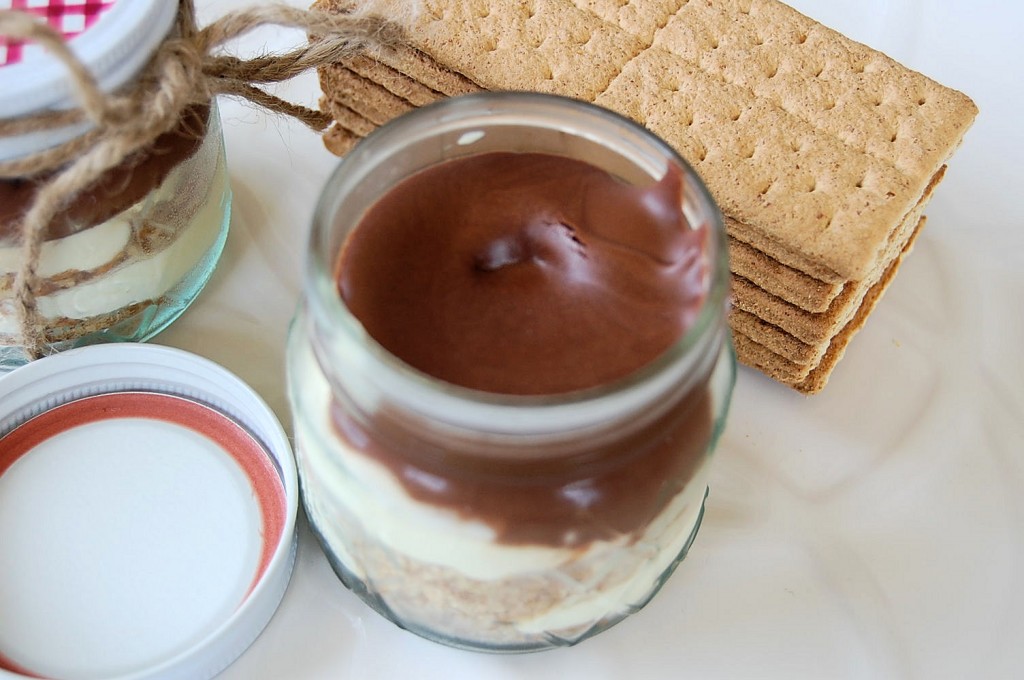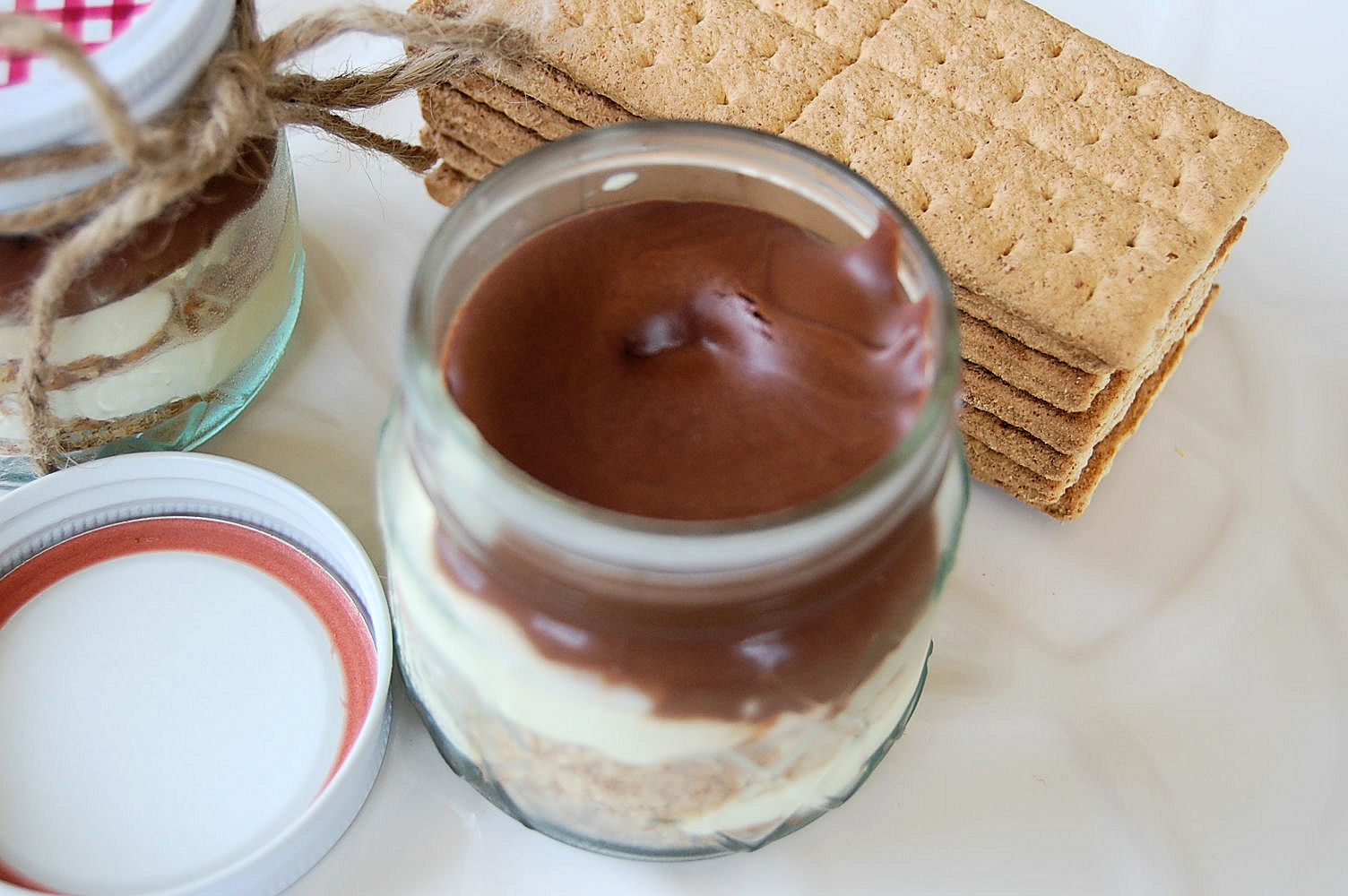 Question- Did the homemade vanilla pudding measure up or prove better than using the store bought vanilla pudding mix? WELL NO! I mean not really. I liked the fact there was a little more vanilla flavor and the extra thickness (although slight) was nice but honestly if you weigh the pros and cons the CONS stack up nicely in a little pile called TOO MUCH TIME! Way to much time to make your own pudding from scratch for this overly simple dessert. Honestly it kinda took the fun out of making this dessert that I can just see my Nana putting together in a matter of minutes. Moral of the story- go simple go store-bought and create the desserts in a jar like I did. It is the perfect way to dress up the presentation and a great way to present and devour them! It is simply the perfect summer dessert.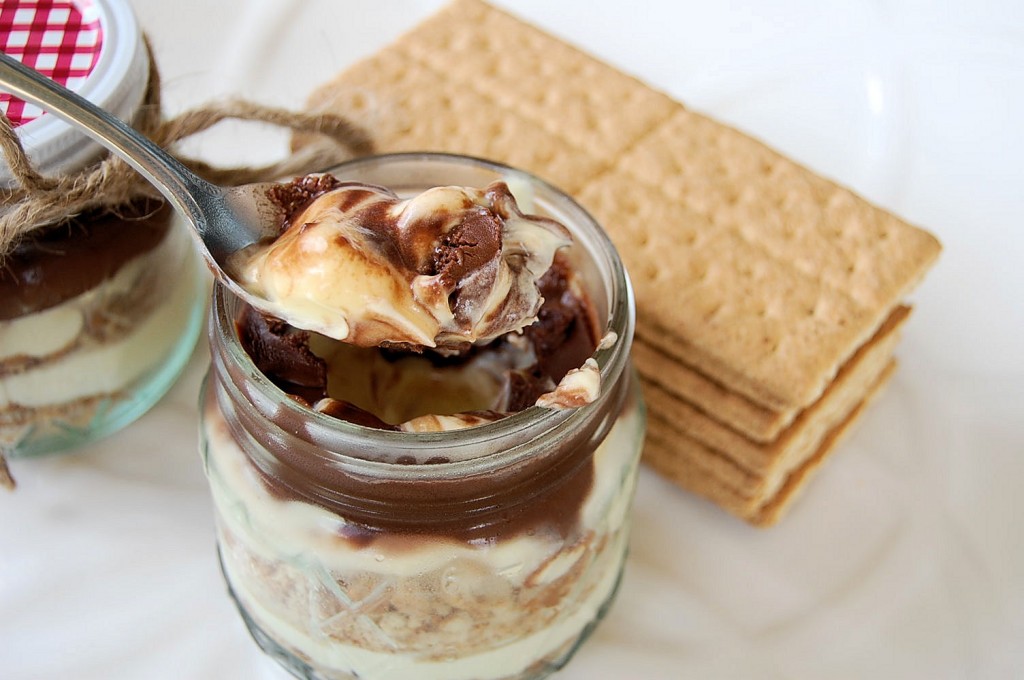 Be sure to check out my latest post on Belleicious Kids- Carrot Cake Banana Breakfast Cookies! Cookies for Breakfast? Yes, dreams do come true!
And if you are interested in baby food- my latest post for Sweet Green Peas and Apples is YUMMY!
Eclairs in a Jar
Ingredients
1-2 sleeves Graham crackers
1 tub chocolate frosting
For the Pudding:
2⅔ cups whole milk
½ cup sugar
¼ cup cornstarch
¼ teaspoon salt
2 tsp vanilla extract
2 tsp vanilla sugar
1 large egg
8 ounces of whipped cream
Instructions
1. Break graham crackers into small pieces and line the bottom of jars with them.
2. Mix up the cream.
Bring 2 cups of the milk to a boil in a medium saucepan. While it is heating, combine sugar, cornstarch, salt and vanilla sugar in the bottom of a medium, heatproof bowl. Gradually whisk in the remaining ⅔ cup whole milk, a little at a time so lumps do not form, then whisk in the egg. Once milk is boiling, very gradually add it to the cornstarch mixture in the bowl, whisking the whole time.
Return the mixture back to the saucepan, stirring constantly with a silicon spatula or wooden spoon. Once it comes to a simmer, cook it for one minute longer (which will cook the cornstarch and egg fully). Stir in vanilla extract and whipping cream. Divide cream mixture among jars. Fill about ⅔ to ¾ full.
3. Top with another layer of grahams. Break up here and cover entire surface as well as possible.
4. Finish off with a thick layer of frosting spread across the top like a lid.
5. Refrigerate for 8 hours with no lid then cover with lid for another 10 hours.
Notes
eclair recipe from my Nana
pudding recipe adapted from Smitten Kitchen