Blueberries are in season and what better way to use these sweet little bites than in a nice crispy, slightly rugged waffle. I love baking with ricotta. Why is it that anything you put ricotta in automatically turns into shear goodness? From lasagna to cakes and even ice cream ricotta is a universal diverse ingredient and should be a staple in every kitchen- let alone in every waffle!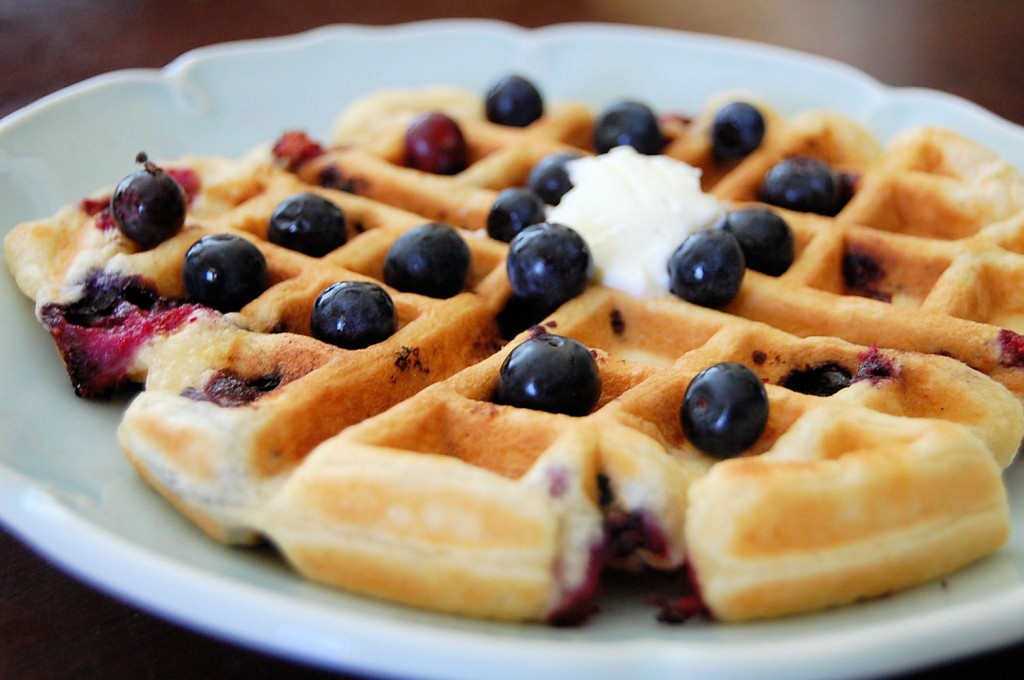 The combination of lemon and ricotta is simply phenomenal. They are a match made in heaven and compliment each other bringing out their best qualities. Blueberry pancakes are everywhere, blueberry muffins are classic but blueberry waffles with lemon, ricotta and my secret ingredient cornmeal is a specialty you will have to taste to believe. My husband's mom loves using cornmeal in her waffles and pancakes and not until I met my mother-in-law did I realize just how genius this is. The cornmeal gives a nice texture creating a crispy effect without actually making the waffle or pancake hard. They are still both perfectly moist and tender but with that nice slightly grainy exterior.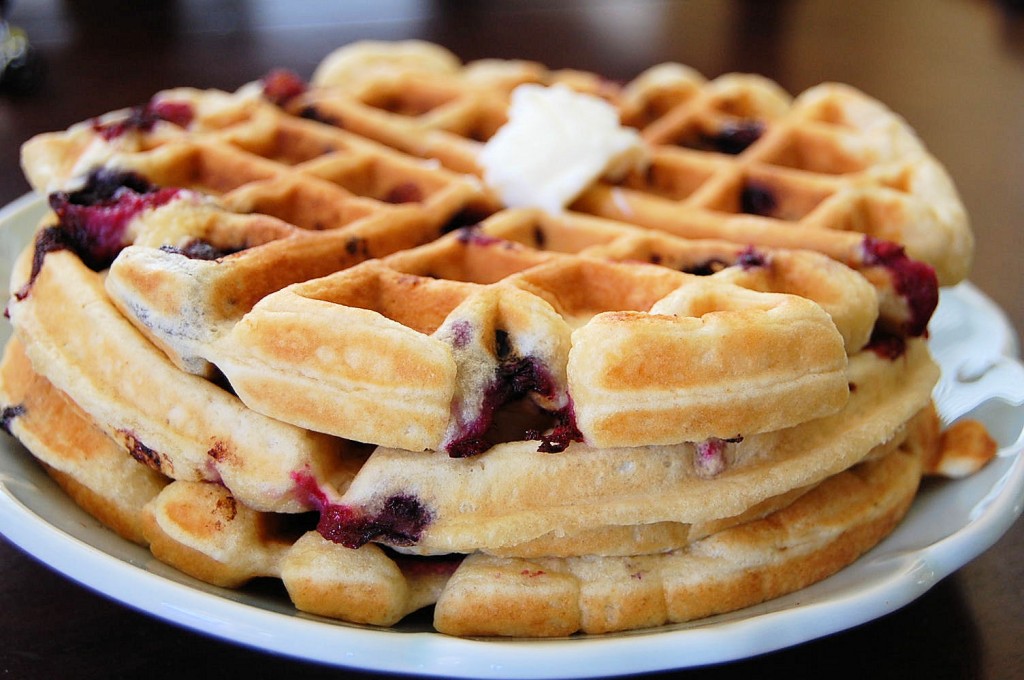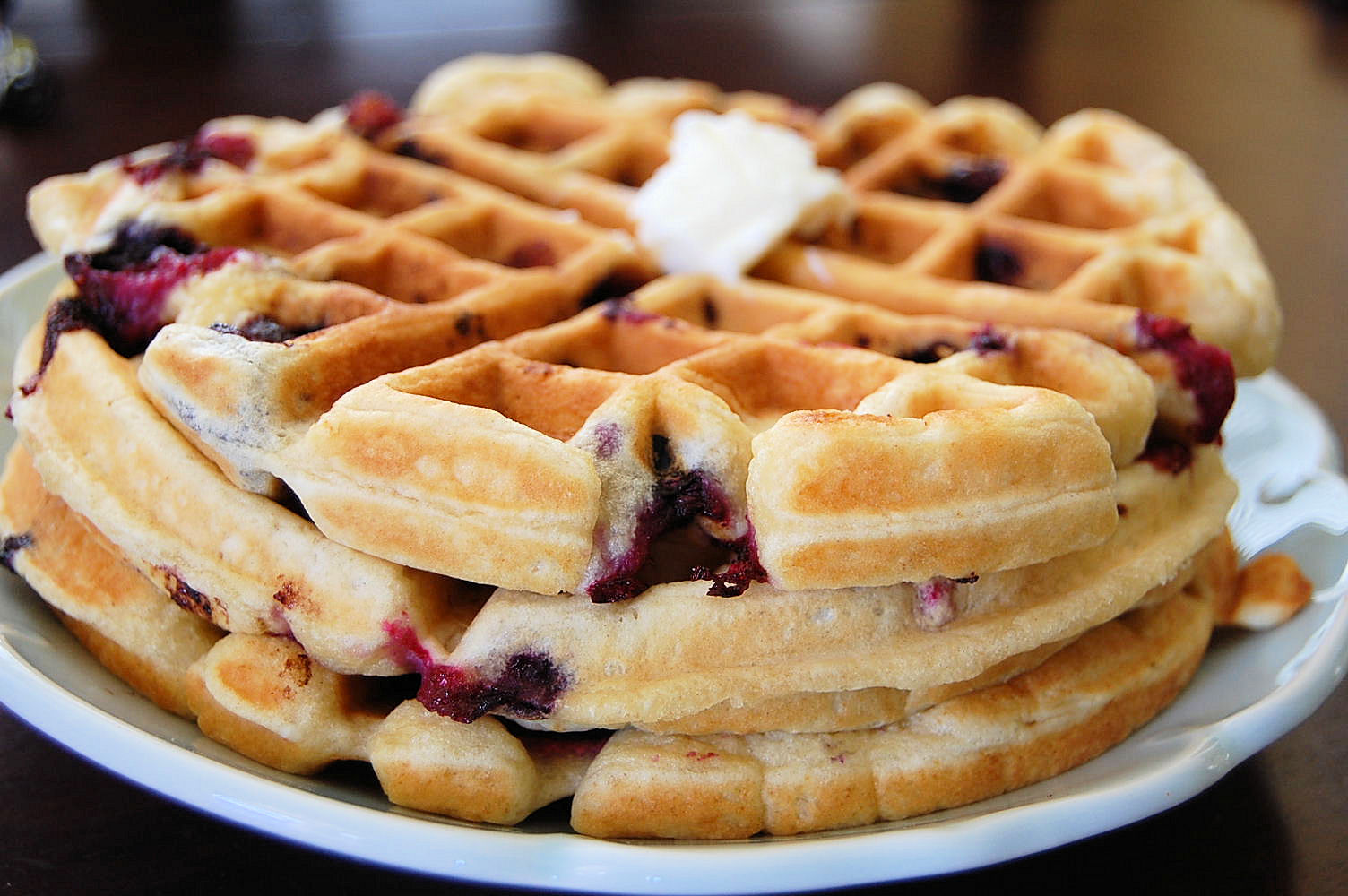 With the sweetness of the blueberries, the fresh flavor of lemon, the creaminess of the ricotta and the crispy texture of the cornmeal these waffles are nothing short of amazing! I hope you will make these this summer while the berries are in season and your kids are hoe from school. It is the perfect way to start the day!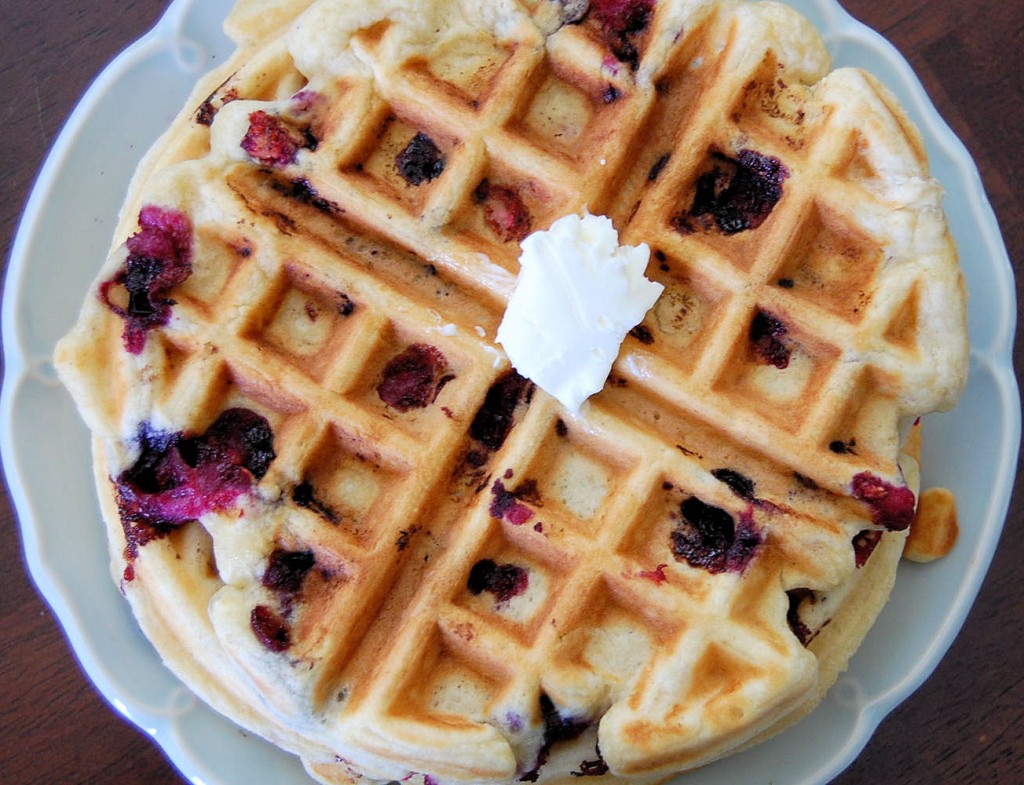 Cornmeal Lemon Ricotta Blueberry Waffles
Ingredients
1½ cups ricotta cheese
2 cups milk
6 large eggs, separated
½ cup sugar
2 cups cake flour
½ cup fine yellow cornmeal
1 tablespoon baking powder
¼ teaspoon salt
1 stick unsalted butter
1 cup fresh blueberries
1 lemon juice and 1 TBSP lemon zest
Instructions
Heat an 8-inch square waffle iron and preheat the oven to 200°. In a large bowl, whisk the ricotta with the milk, lemon juice,egg yolks and sugar. In a medium bowl, whisk the flour with the cornmeal, baking powder and salt. Whisk the dry ingredients into the ricotta mixture until combined. Stir in the melted butter.
In a large bowl, using an electric mixer, beat the egg whites until firm peaks form. Fold the egg whites into the waffle batter and add in the lemon zest and blueberries- stir just until incorporated.Coat the waffle iron with vegetable-oil spray and spoon about 1½ cups of the batter onto the waffle iron. Close and cook until the waffles are golden and crisp. Serve the waffles immediately or transfer them to a rack in the oven to keep warm.