Panettone! Its sweet, chewy, fluffy, moist, delicious and loaded with refreshing and yet sinful flavors. It is the traditional Christmas Bread throughout Italy and it deserves all the praise it gets. The texture resembles that of bread but the flavor is like cake and a yummy cake at that. There are two different methods for making panettone, one requires yeast and has a fluffy challah-like texture, and the other- You Guessed It- does not contain yeast, leading it to mirror the texture of a scone.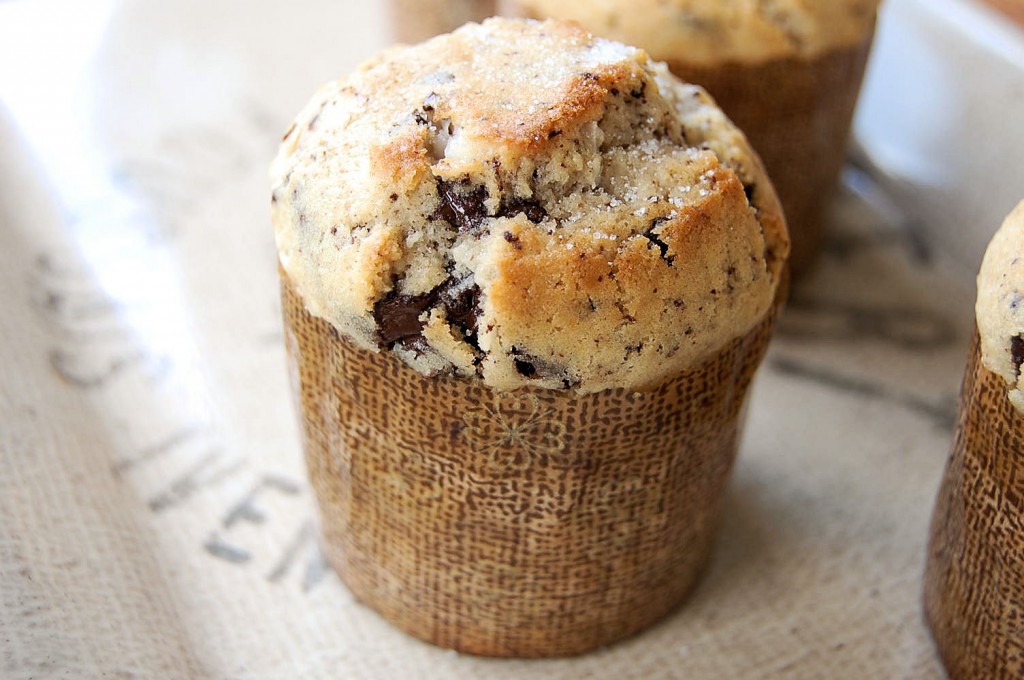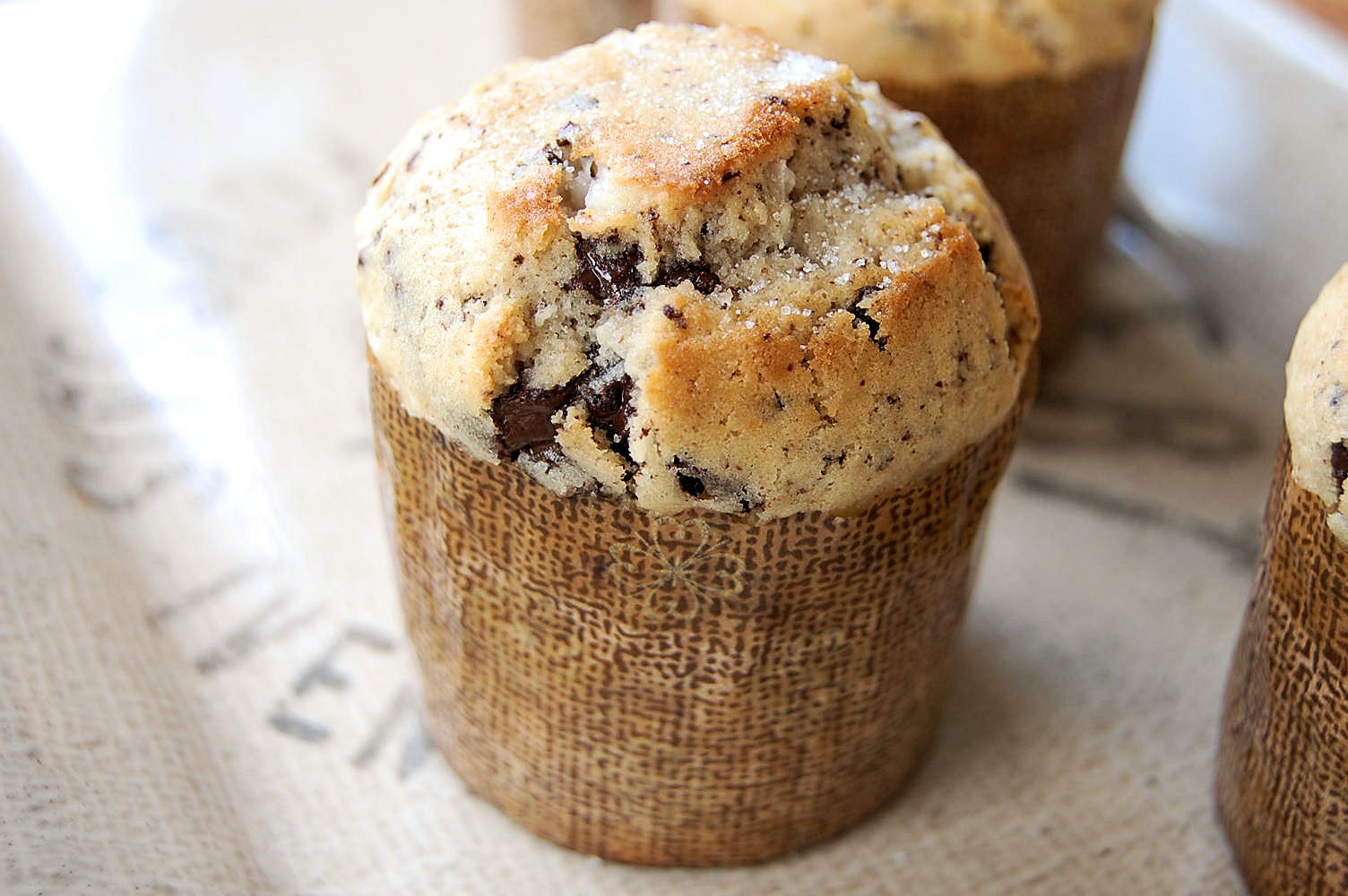 Game Changer! I was all excited about making a panettone recipe last week with my new panettone liners from Cupcake Swirl (stay tuned for an amazing giveaway soon) but my pantry didn't quite get that memo (Gasp! no yeast to be found) so I was left to go down a different path. That is when I decided- "Just because I have panettone liners doesn't mean I have to make panettone!" Right!
In the end it didn't matter, the flavors I chose to use in the "bread" would have completely overshadowed the method of yeast or no yeast (hence, panettone). Now, yes I am sure my flavors with a panettone texture would have been outrageously delicious but my flavors in a sweet quick bread was the next best thing. You can't go wrong with the combination of chocolate and coconut but the real winner here was the incorporation of sunflower seeds. How did I get there? Well, I did what I do best and improvised using the seeds in place of almonds. My family always likes to pick at my mom because she is the queen of improvisation in the kitchen-Pick all you want but I get this trait from her and so far it works out great for us!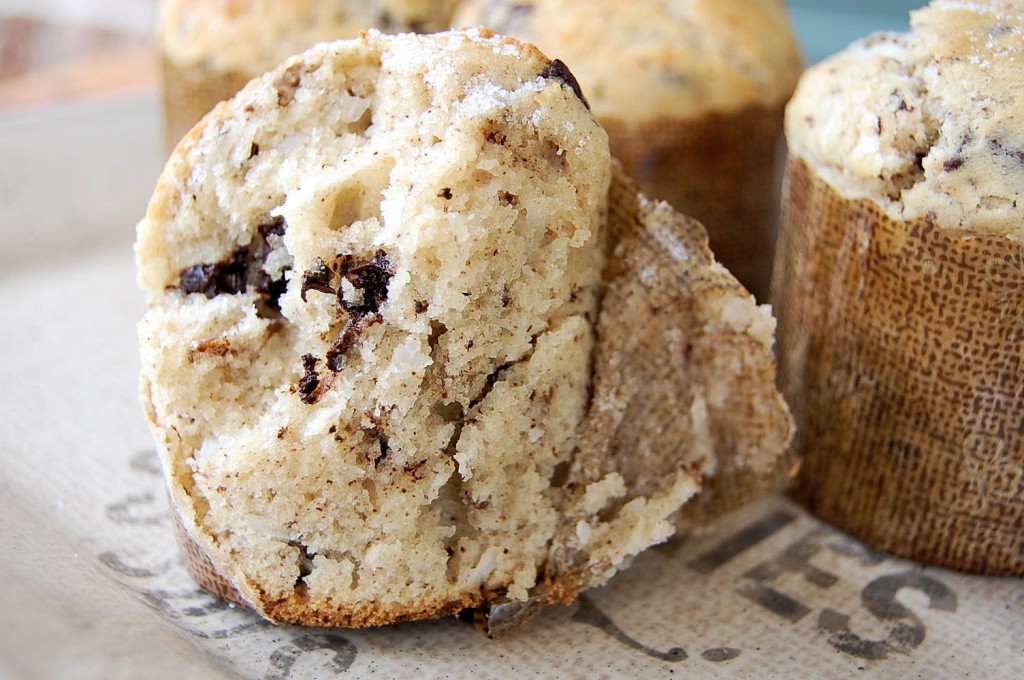 Anyway, back to the panettone or rather bread. I didn't have almonds and being a sucker that I am for sweet and salty I thought sunflower seeds was the perfect replacement. Incredible! You have to try it to believe me. The pairing might not make sense at first but to me it is as good if not better than chocolate and almonds or even peanuts. I just love how extra salty the sunflower seeds are and they contrast p-e-r-f-e-c-t-l-y with the sweet coconut. PERFECTLY!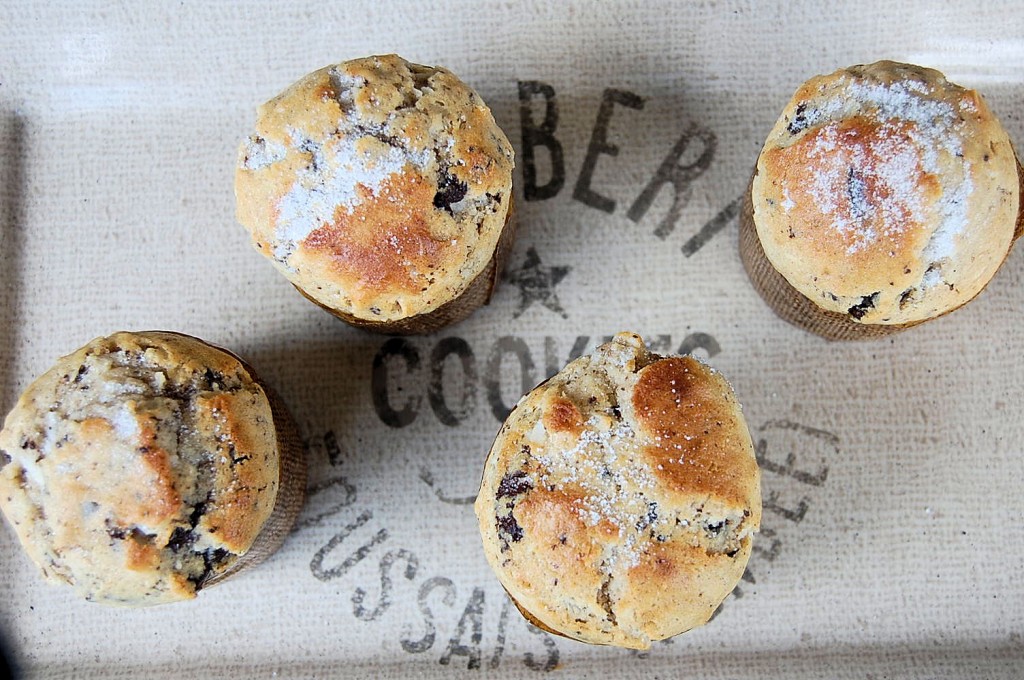 By all means use this recipe to create your own rendition of this famous Christmas bread. Be smart about it but let loose at the same time. Orange goes great with chocolate or espresso, white chocolate is yummy with the flavor of lime or different types of berries and nuts with cinnamon, raisins and cranberries can't be beat.
You know what I MUST make next- Biscoff Cookies! Homemade! I go through a pack of the store-bought kind each week and I need to make my own! Any recipes?
Dark Chocolate, Coconut and Sunflower Seed Panettone
Ingredients
2 large eggs
1¼ cups milk
1 teaspoon vanilla extract
2½ cups flour
2 teaspoons baking powder
2 teaspoons cinnamon
½ teaspoon salt
1 cup superfine sugar
5 ounces flaked coconut
⅓ cup sunflower seeds
6 tablespoons unsalted butter, melted
1 cup of dark chocolate chips
Instructions
Preheat an oven to 350°F (175°C).
In a small bowl, whisk together the eggs, milk and vanilla seeds. Set aside.
In a large bowl, sift together the flour, baking powder, cinnamon and salt. Stir in the sugar and coconut. Make a well in the centre of the dry ingredients, and slowly add the egg mixture, stirring until just combined. Fold in the melted butter, sunflower seeds and chocolate chips, being careful not to overmix.
Grease and flour a 8-by-4-inch loaf pan or individual panettone or muffin liners. Pour in the batter and bake in the preheated oven until the loaf is golden and a cake tester inserted into the middle comes out clean, around 1 hour or 20-25 minutes for individual liners. * Make sure to fill batter ¾ to the top of your panettone liners so you get a nice raised loaf of bread peaking out of the top.