The one thing I have always wanted to make- Tamales! Growing up my father would always bring home these huge tin cans full of plump, juicy, delicious tamales that a local woman use to make out of her house. To this day the word tamales brings a smile to my face watching my dad get plum giddy over his beloved treats. Remember my post about the oatmeal pies? Not only did my brother eat all my snacks but guess how many tamales the boy could scarf down in a single sitting? Try a whole tin (roughly 10-12). Yep, you know how many I would eat? Try 2-3!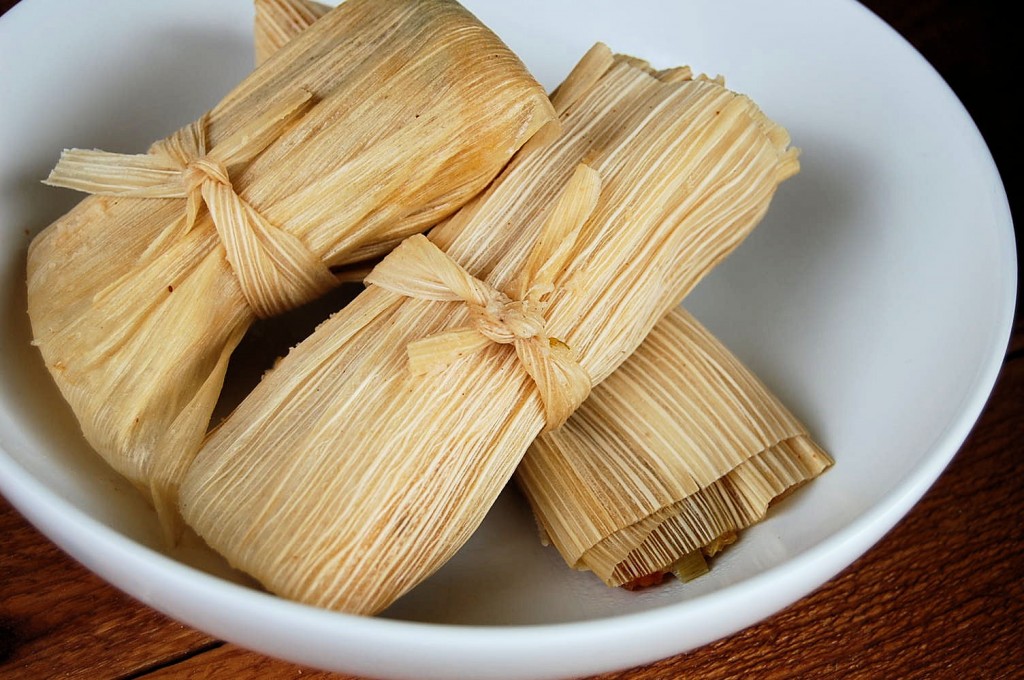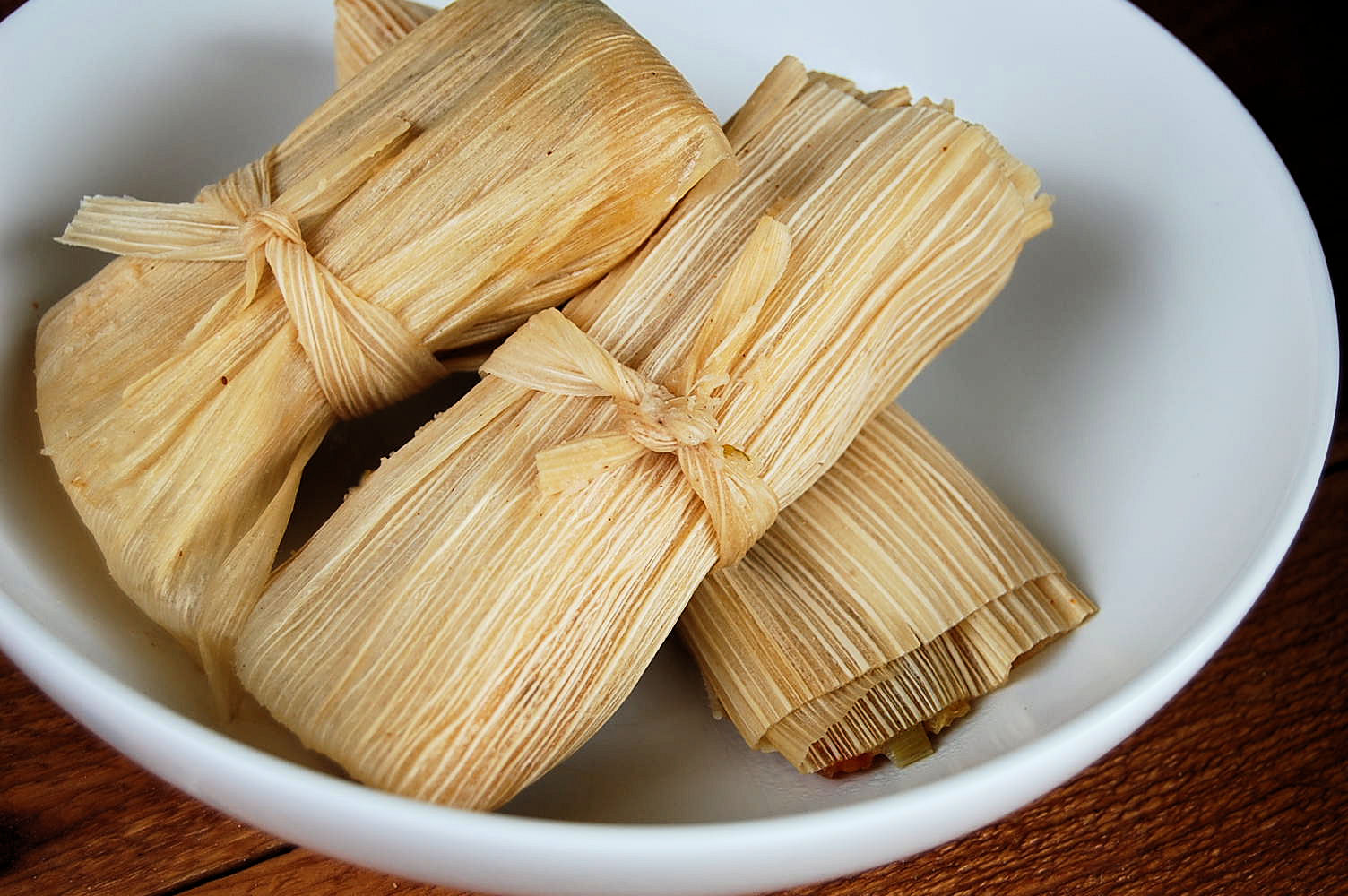 I know what question you are asking yourself ( I am a mind reader after all) "Jessica, how did you have time for this? Where were the kids during all this time?" You see, tamales are extremely easy to make its just the assembly that is time consuming. It requires time and patience, both of which I don't usually have! This particular day the moon and sun aligned and while my oldest was at mommy's day out my newborn was sleeping peacefully (this is highly unusual) and I had tamales on my mind. What do you do when you have tamales on your mind? You certainly don't go buy tamales- you make them yourself!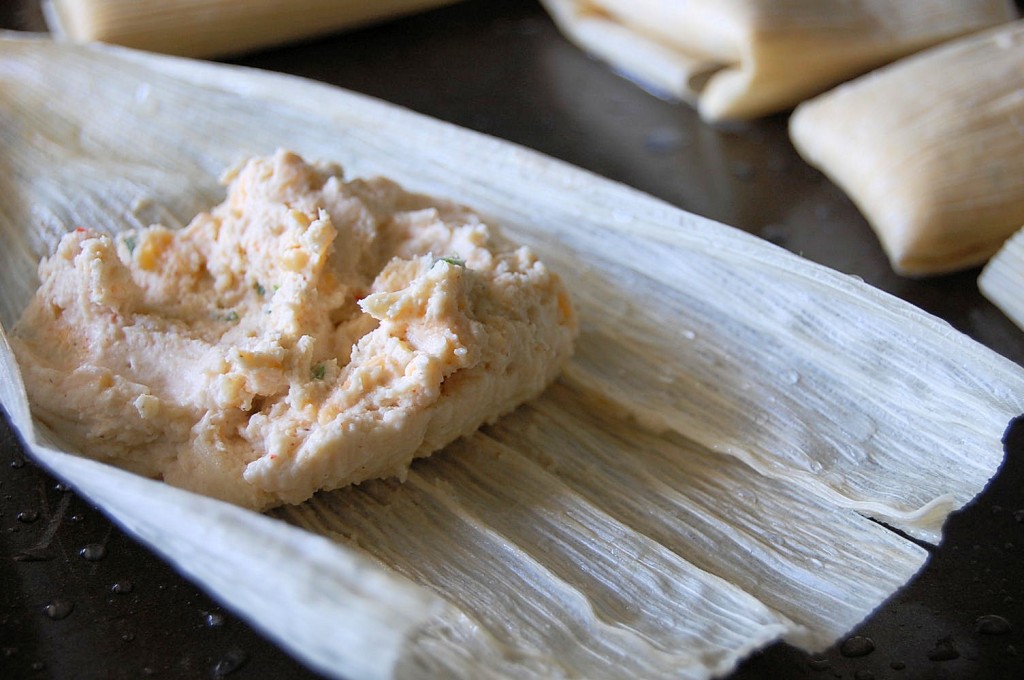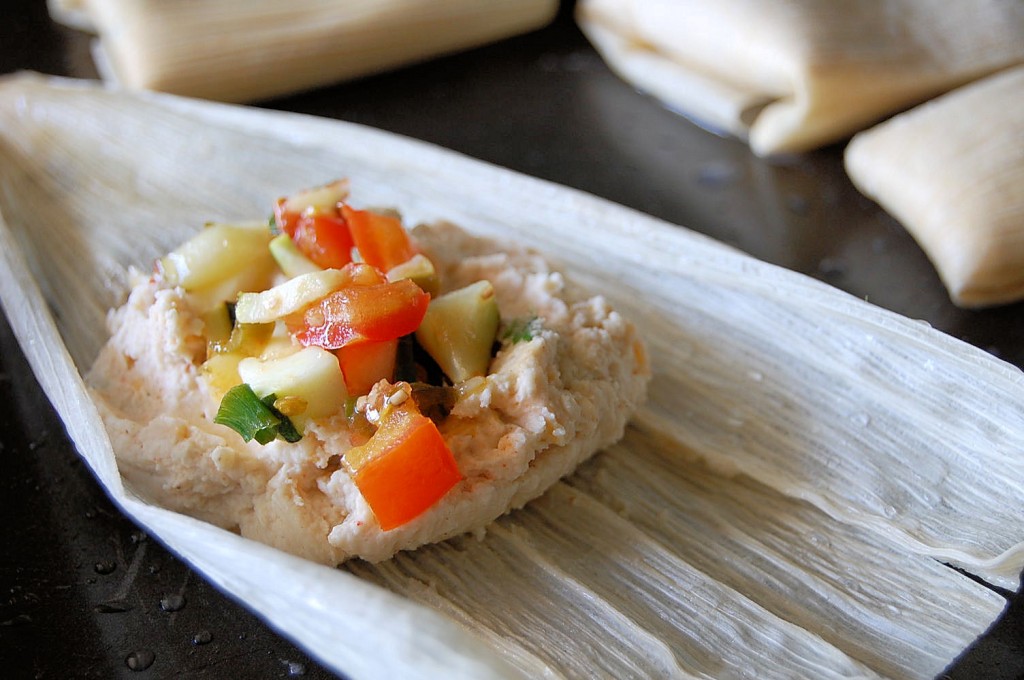 I have never done tamales before and as such I didn't really have a single recipe to go by. I scoured the internet looking for the perfect concoction of cheesy, spicy and key word- EASY! To my dismay I couldn't really find the ONE! So I did what I always like to do and I just combined different ingredients and steps from a variety of recipes to give you an incredible vegetarian tamale full of vibrant flavors with hints of spice like paprika and cumin and savory flavors found in the roasted veggies: tomatoes, zucchini, green onions.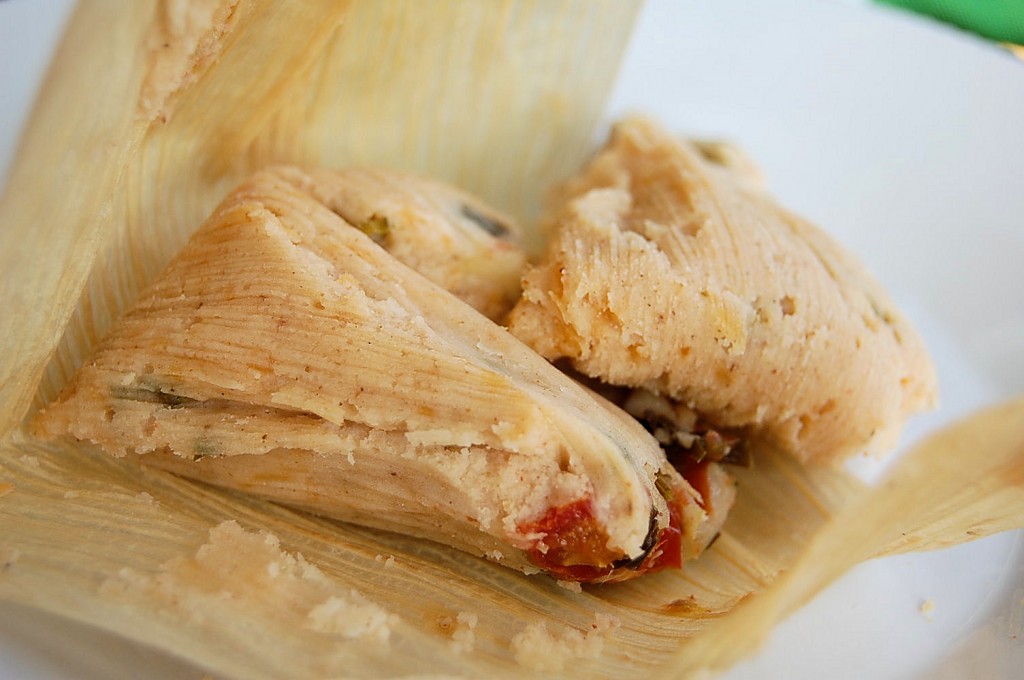 If I have said this once I have said it a million times- If I, Kitchen Belleicious, mother to two adorable yet demanding little boys, can make homemade tamales than anyone can. I made the tamales throughout the day because the great thing about this recipe is your best friend is the refrigerator. The longer the masa dough sits the better, the longer the filling sits the better, the longer the uncooked tamale sits the better- do you see where I going with this. You can do the tamale recipe in bits and pieces in your own time and yet remain sane!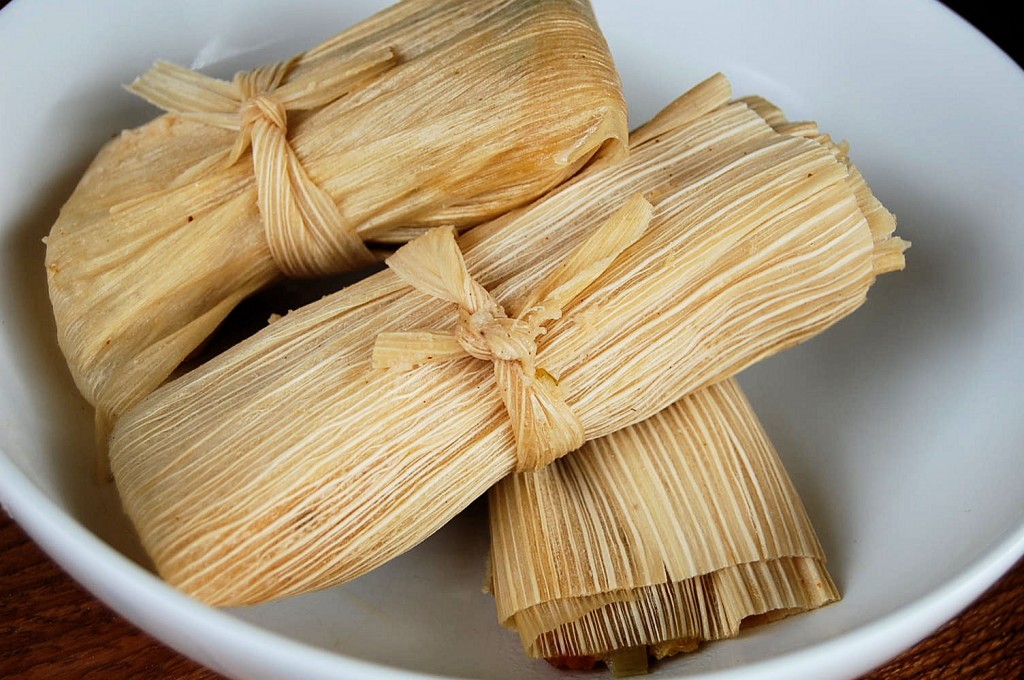 The recipe below is my own based on a combination of methods from the following sites: Tasty Kitchen, Saffron Lane, DeliciousDays.
Homemade Cheese Tamales with Roasted Tomatoes, Zucchini and Green Onions
Ingredients
4 cups masa harina
1 cups water ( must be cool )
2 teaspoons baking powder
3 teaspoons sea salt
1 cup shortening ( I used the stick version )
1 tsp paprika
1 tsp cumin
½-1 tsp chili powder (depending on how much heat you want)
dash of hot sauce
1 tsp pepper
3 cup low-sodium vegetable stock
1 cup shredded mexican cheese
1 cup shredded monterey jack cheese
2 TBSP chopped cilantro
half of a package of corn husks
Filling:
2 plum tomatoes, diced
1 large zucchini, peeled and finely diced/chopped
3 green onions, chopped
1 garlic clove, minced
Instructions
In a large pot, fill ¾ full with water and bring to a gentle boil. Add husks to water, cover and remove from heat. Let stand for 30 minutes or until softened and pliable. Rinse husks one at a time under cold running water. Pile husks on a plate and cover with a damp, clean kitchen towel while you make the dough.
In a large bowl combine the masa, baking powder and salt. Roughly stir in the shortening, cilantro and spices until just combined. Slowly add in the vegetable broth ½ cup at a time until the dough begins to come together. Add in the cheeses and continue stirring until you have a smooth spreadable consistency- like you would with peanut butter.
Cover with plastic wrap and refrigerate. Meanwhile, saute your garlic, tomatoes, zucchini and onions in 2 TBSP of butter until slightly tender- approximately 5-7 minutes. Set aside to cool COMPLETELY!
Now its time to assemble: Place 2 husks on a work surface, pointed end at the top. Spread them flat and spoon approximately ¼ cup of the dough into the center of each, leaving about a 1 – 1½ inch border on both sides. Now place a spoonful of the filling in the middle. Fold the wide end of each husk over the filling/dough to cover, then fold in the sides. Fold pointed end of each husk over to form a packet, trimming the end with kitchen shears, if necessary. Arrange, folded side down and set aside. Continue with the remaining husks using the same method.
Arrange tamales in two pots on steamer racks/baskets with enough water to simmer (just below each basket). Stand the tamales up — like fallen dominos — ensuring the folded edge remains closed. Steam, covered lightly, until firm — about one hour.
After 50 minutes, remove one tamale to check for doneness. If the filling is firm and separates easily from the husk, they are done. If not, place back in steamer for another 5-10 minutes.