I got to watch TV! Not a glimpse of a show or a few minutes of a commercial but I actually got to sit down and watch like an hour of TV the other morning and I think it was meant to be because the second I flipped the channel to the Today show with Hoda and Kathie Lee I see in front of me none other than the chef for Brennan's of Houston (satellite location of Commander's in New Orleans) (I live in Houston- see how it was meant to be?) Add to that was the fact he was making crawfish shortcakes (I'm from Louisiana- cooking crawfish is second nature to us- again see how it was meant to  be?) I was mesmerized as he began discussing the ingredients that went into this exotic crawfish dish, a little beer, some hot sauce, dashes of Worcestershire and garlic.  Everything was looking and sounding great until I realized he wasn't telling me how much of anything- not 1 cup or 2 tablespoons-nothing! Shame on him! I was left up to my own "cooking" intutiton to guess and "guess" is what I did!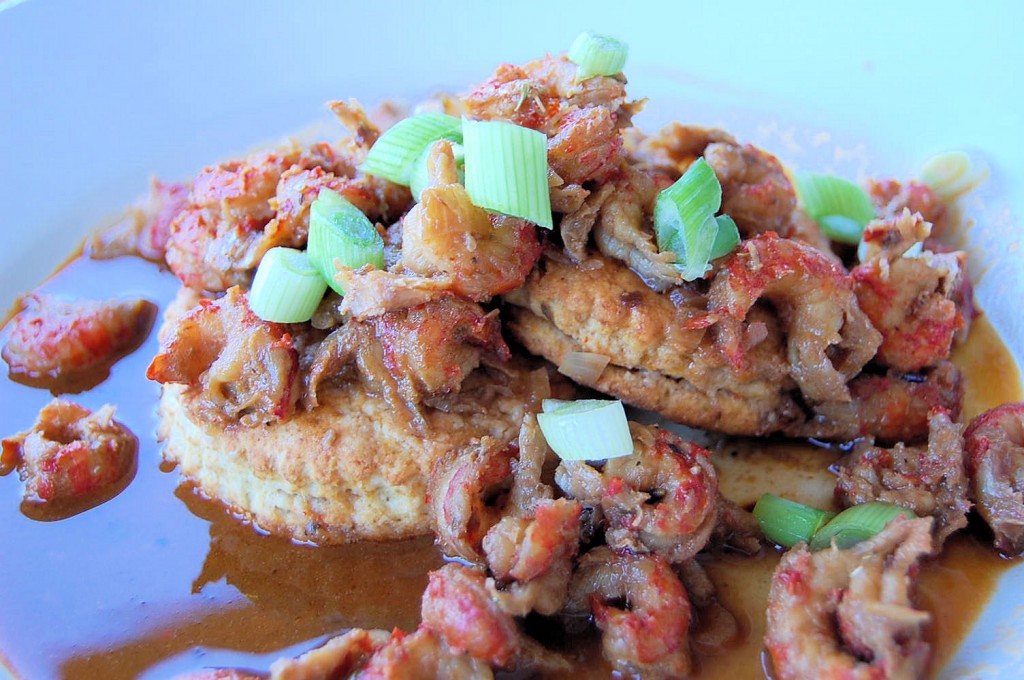 I don't use the name fearless for no reason. That night I set out to make crawfish shortcakes and although I have not tried Brennan's version I can promise you mine is absolutely amazing! The idea behind the crawfish shortcakes is to sort of a re-creation of the dish called Shrimp and Grits but instead using crawfish and biscuits/shortcakes. I used a simple buttermilk shortcake/biscuit recipe but added in a little more salt and garlic powder and cut out the dough into nice size thick rounds. The crawfish got to bathe in a irresistible rich combination of  toasted garlic, red pepper flakes, Shiner Dark Beer, Worcestershire, hot sauce, butter, cream and a touch of oregano and thyme.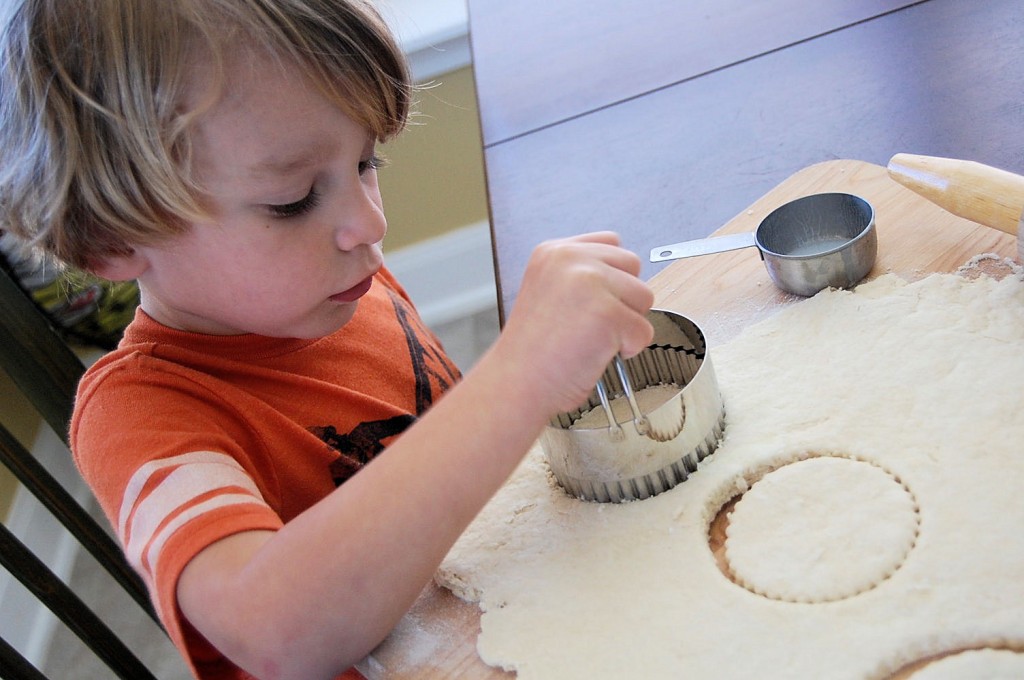 My Little Helper!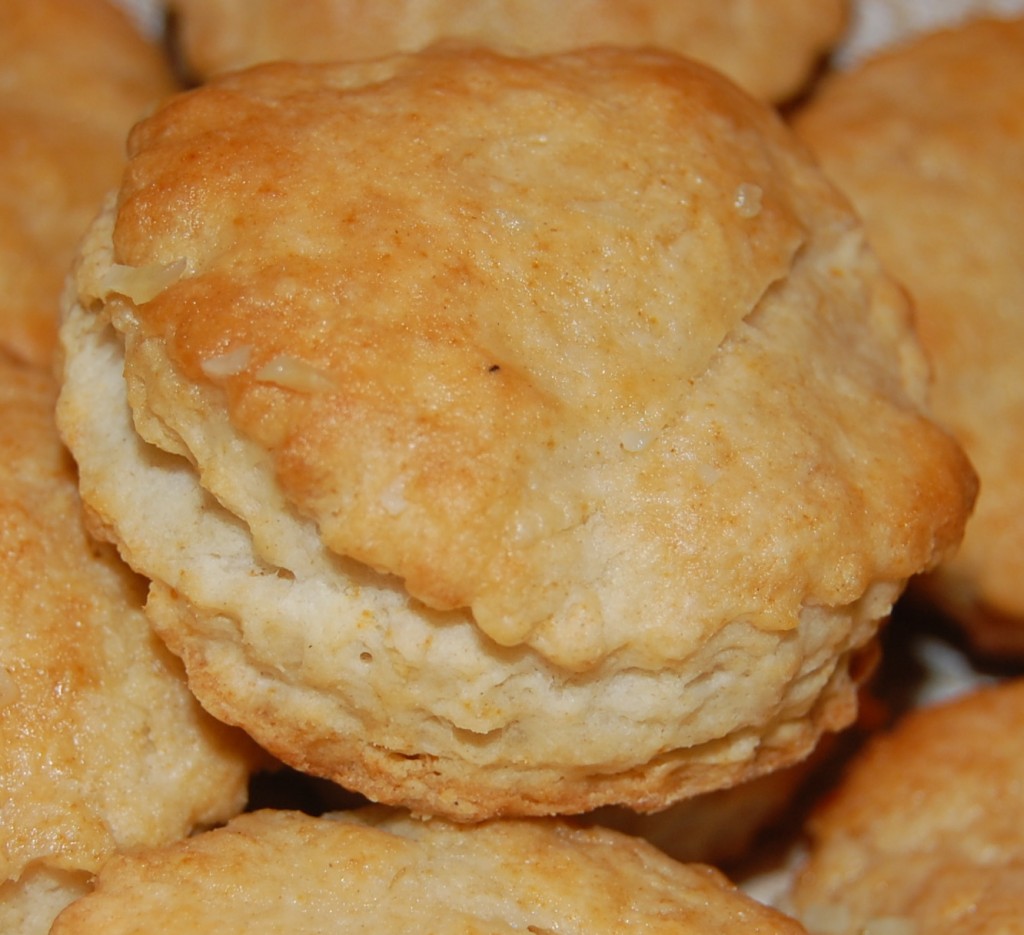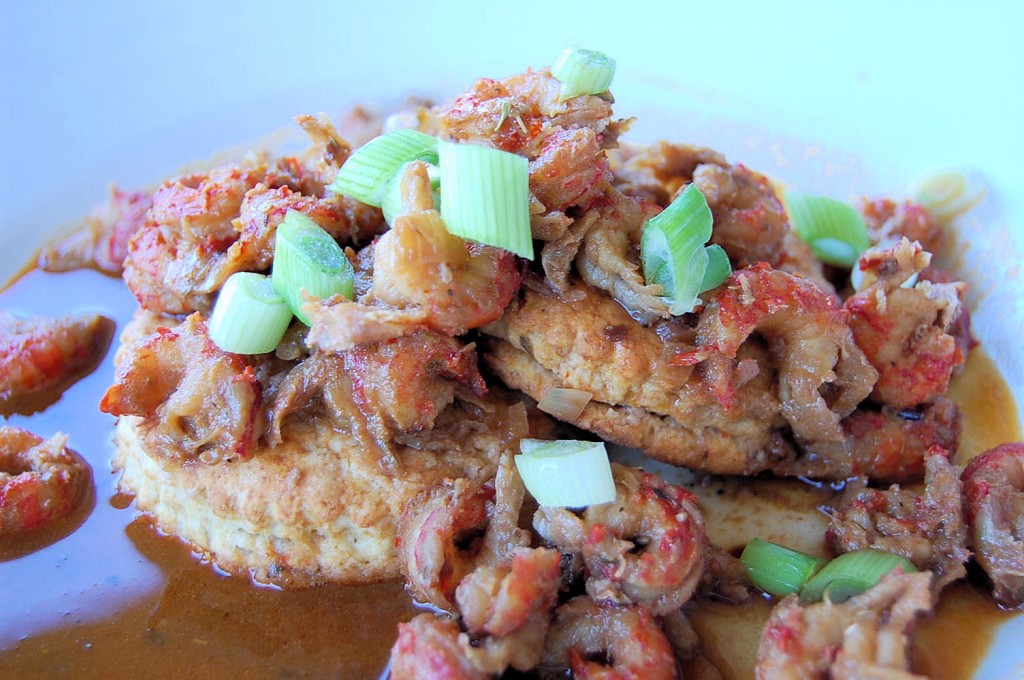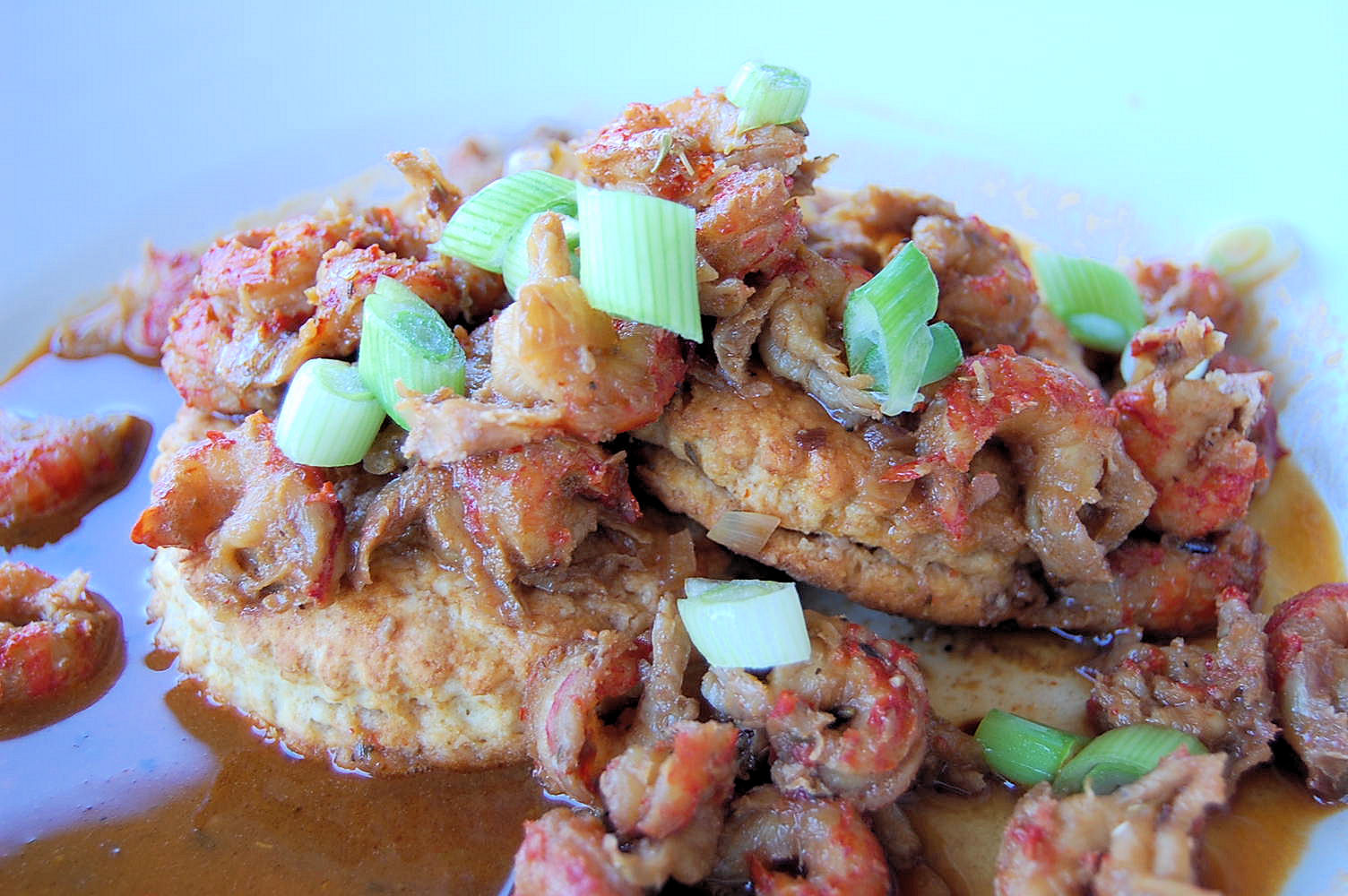 Top the buttery toasty shortcakes with this rich dark sauce and crawfish and you will be swooning!  In the words of Cajun Chef Ryan, "This will tantalize your taste buds and wow your friends."
FUN NOTE: If you get a chance I would love for you to stop by the food blog Orgasmischef. Maureen, the author of Orgasmichef, did a wonderfully sweet feature on Kitchen Belleicious the other day and I would love to thank her with as many comment as possible! Click here to view the feature.  I appreciate each and every one of you, especially during these last few weeks. If you have noticed I haven't posted as much as I usual do because my son Connor who had RSV has continued to get sick (we are on our third sickness now) since the initial hospital visitation. I am just trying to keep my head above water so to speak and take care of my precious boy but still tend to the blog (my passion). I will be back soon with so many recipes it will have your head spinning! LOL!
Crawfish Shortcakes
Ingredients
For the Crawfish/Sauce:
1 lb of crawfish tails
½ tsp salt
½ tsp pepper
2 cloves garlic, minced
4 TBSP oil
2 shallots, minced
1 TBSP oregano
1 TBSP thyme
1 tsp cajun seasoning
¾ cup dark beer
1 lemon, juiced
¼ cup Worcestershire sauce
3 TBSP sugar cane vinegar
4 TBSP hot sauce
½ cup heavy cream
For the Shortcakes:
2 cups AP flour, plus more for rolling
2 tsp baking powder
1 tsp salt
½ tsp garlic powder
1 stick cubed unsalted butter, COLD! ( I like to cut mine into cubes then place in the freezer for about 5 minutes before using)
¾ cup buttermilk
Instructions
Saute the shallots, garlic, red pepper flakes, thyme and oregano in the oil over medium to high heat for 3-4 minutes (until slightly toasted). Add in the beer, hot sauce, vinegar and lemon juice. Season with salt, pepper and cajun seasoning. Bring to a boil, add in the cream then reduce to simmer for another 5-7 minutes, until liquid is reduced and slightly thick. Add in the crawfish and cover for 10 minutes (the crawfish will cook during this time).
Meanwhile, make your shortcakes.Preheat your oven to 425 degrees. Sift together your dry ingredients (this includes the salt and garlic) then using your hands (who needs a pastry blender!) cut in the chilled butter until your mixtures resembles small peas. Using a fork stir in the buttermilk and mix until just combined(very important to NOT overmix). Turn out the dough onto a lightly floured surface and gently fold then gather about three times until the dough comes together. Now roll the dough out using your rolling pin to approx ½ inch thick. Cut out the biscuits using a biscuit cutter and place them on a large baking sheet as close together as you can get them. Bake until slightly golden brown, about 20 minutes.
Top shortcakes with the crawfish mixture and sauce. Serve and ENJOY a job well done!