With the beginning of a spring comes new ideas, new inspirations and of course new dishes here at Kitchen Belleicious. Spring to me is about getting rid of those heavy comfort food dishes that beckoned us in the winter and our course to more natural, fresh ingredients. While I just can't do away with the butter, flour and sugar completely I can still provide you with exciting new healthy and refreshing alternatives to classic dishes. I am continually amazed at how restaurants are down right determined to take recipes we all know and love and turn them into some type of monstrosity where with one bite you are left bloated, full and guilty. The calories in these dishes should just be illegal in my opinion. Take the Parmesan-Crusted Chicken Salad at Macaroni Grill. 800 calories and 1,650 mg of sodium. Seriously guys? Come on, a salad is a salad. 9 out of 10 people eat salads for a reason and that is because it is healthy and nutritious. However, when you load those same salads up with bacon, creamy dressing, tons of cheese, sour cream- you name it then they can easily become the least healthiest thing on the menu.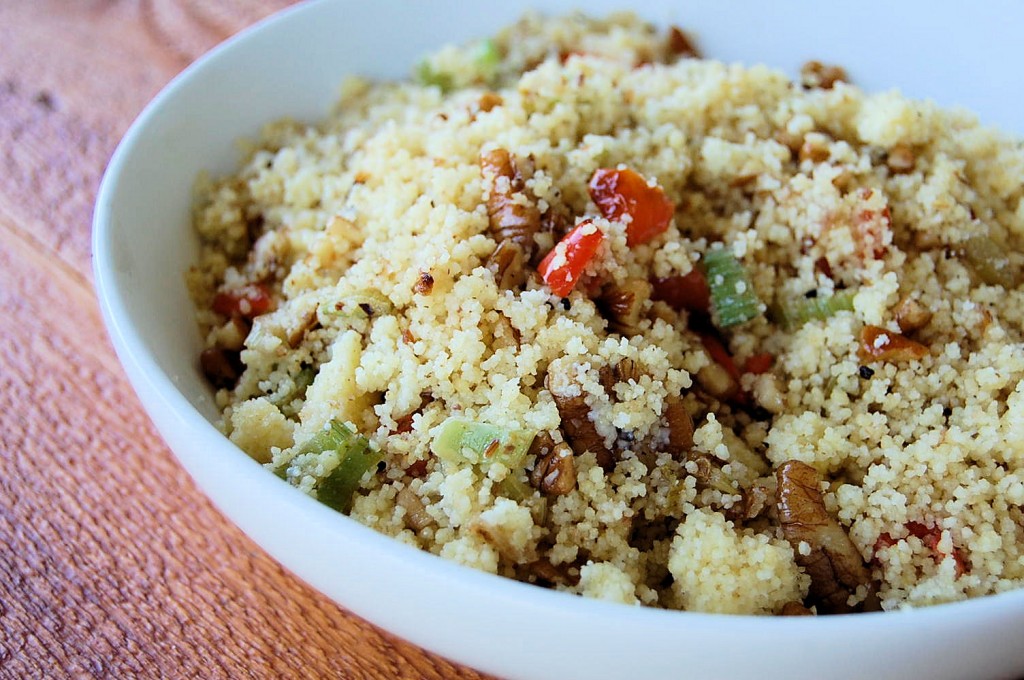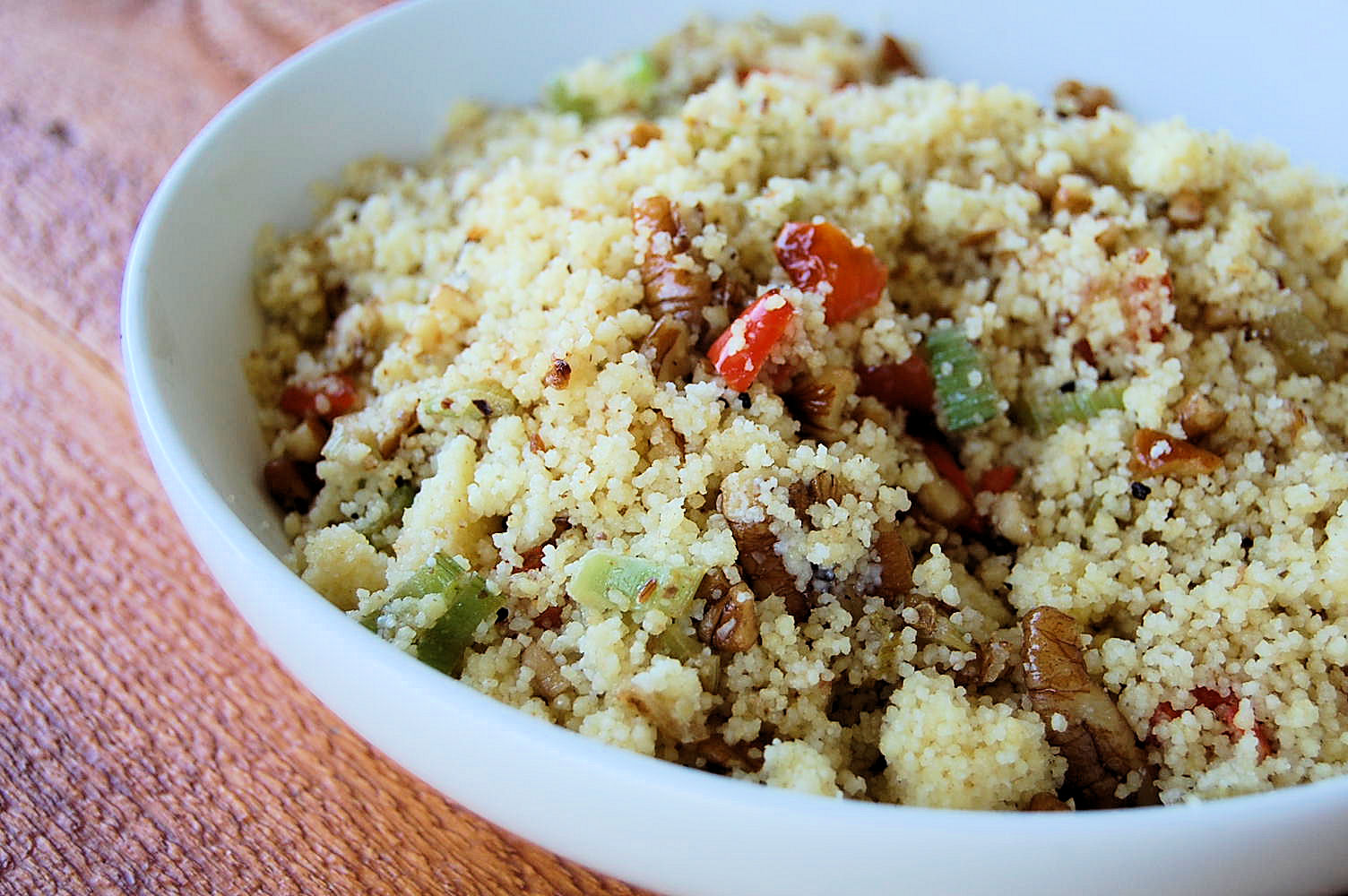 Do you see where I am going with this? Yep, I have a salad recipe for you but its not what you think. No lettuce here but just delicious healthy ingredients that result in one mouthwatering dish! Fried Couscous Salad with Artichokes, Pecans, Celery and Red Peppers. It is light, delicious and completely satisfying as a side dish or main meal.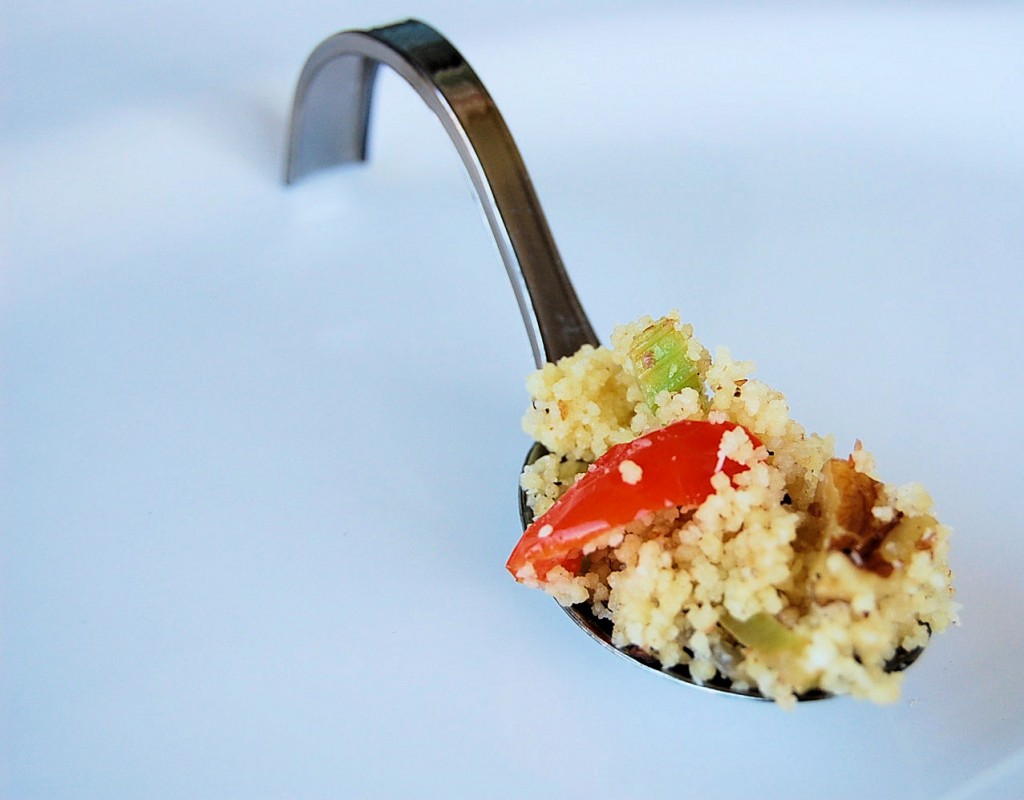 Doesn't this spoon rock? It is a sample from the amazing online store I have told you all about called Restaurant Ware. They have an outstanding selection of products not only for restaurants but for food bloggers. Pictures are worth a thousand words and their incredible serve ware is everything you need. Next I want to get these acrylic skewers below. I am thinking they would look great with a surf and turf dish on the grill!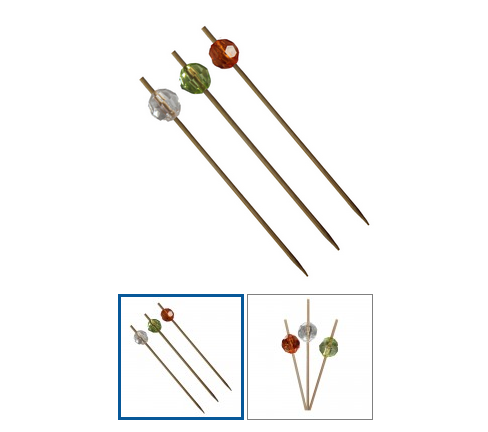 Fried but Healthy? What? Okay, stay with me here. Yes the couscous is technically "fried" however, you really could say it is just tossed around and toasted in the yummy leftover sauce after having sauteed the artichokes, red peppers, celery and garlic. What remaining oil is left in the pan has incredible flavor and is the perfect amount of oil to lightly "fry" the couscous. All that to say, this recipe just gives you a new twist on the classic couscous dish by bringing out the nuttiness and slightly crispy aspect of couscous.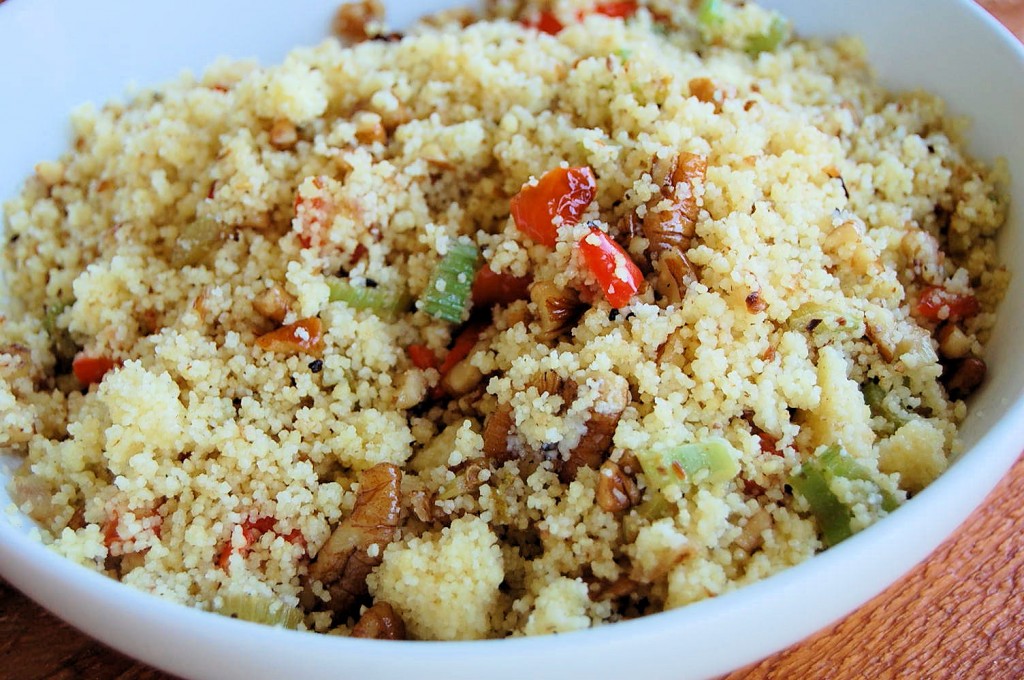 Some of you may remember the post I did back about a company called the Wise Alternative. The Wise Alternative is a health business supplying everything from herbal supplments and vitamins to household cleaners and even products designed for healthy children. Jason from The Wise Alternative was gracious enough to send me a few samples to try back in January. The Love and Peas, Silver Shield Wipes and Real Salt.
The Real Salt is amazing! Salt without any additives, chemicals, bleaching, or heat processing of any kind. It has a slight pinkish appearance with the flecks of color coming  from more than 60 naturally occurring trace minerals. I LOVE IT! Delicious and perfect for both baking and cooking.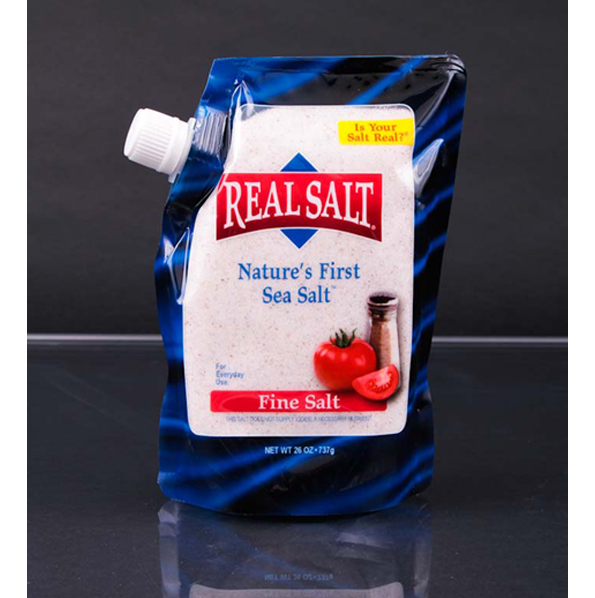 The Nature's Fresh Silver Shield Wipes are ideal for my kitchen countertops. I don't have to worry about leftover residue on my surfaces and the harm of certain chemicals that most wipes are made with. When you have a toddler who is constantly grabbing things off the counter and eating off the table (despite that he has an actual plate in front of him) you need something that is safe for your children. The Surface Wipes are made from 100% biodegradable wood pulp, so they break down in time. And in place of caustic cleaning chemicals, they use Silver Shield to help disinfect the surfaces.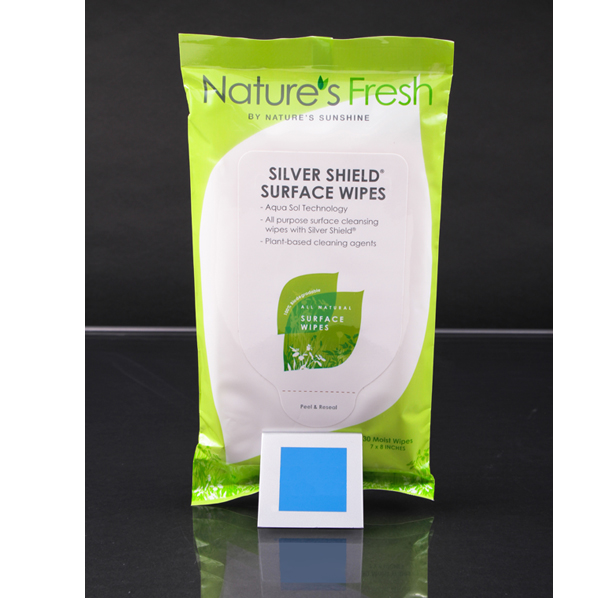 Last but not least the Love and Peas! Actually, surprisingly DELICIOUS! I am not usually one to go for the health food drinks and smoothies but when I received Love and Peas I was eager to give it a try. It provides 20 grams of vegetable protein per serving, its free from common allergens, dairy, lactose and gluten, contains a powerful antioxidant blend and offers a balanced amino acids. All you do is mix it with water. ( I added a tiny tiny bit of sugar but don't tell anyone). Delicious! Really I Swear!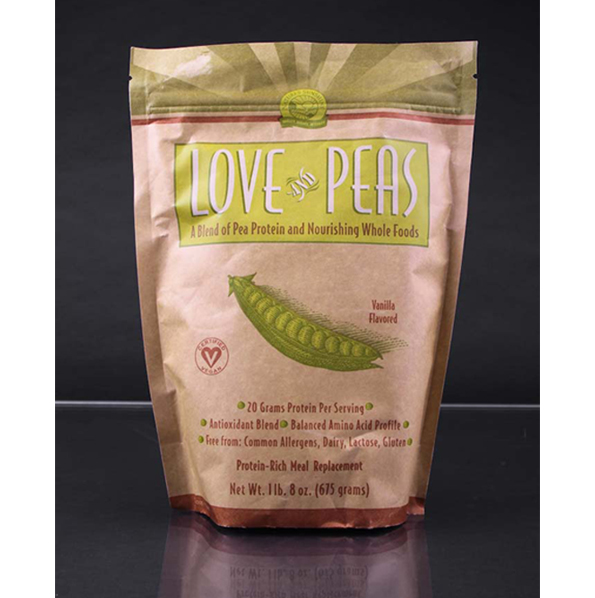 Bottom Line. I am loving the products from The Wise Alternative and I know you will too. Be sure to check them out when you get a chance and start this spring off in a healthy and environmentally friendly way and don't forget to make this Fried Couscous Salad! It is Amazing!
Fried Couscous Salad with Artichokes, Pecans, Red Peppers and Celery
Ingredients
1¼ cups couscous
1 stalk celery, chopped
1 red bell pepper, chopped
1 can of drained artichoke hearts
½ cup of chopped pecans
1 lemon, juiced
2 cloves garlic, minced
4 TBSP olive oil
½ tsp salt
½ tsp pepper
¼ tsp red pepper flakes
¼ cup parmesan cheese
2 cups of chicken broth, optional
Instructions
Cook your couscous according to the package directions substituting the water with chicken broth. This is optional- you can just use water.
Saute the celery, garlic, bell pepper and artichokes in the oil for approximately 4-5 minutes on medium-low. Add in the chopped pecans and toast for another 1-2 minutes. Stir in the cooled couscous and bring heat up to high, cook for 5-7 minutes, stirring constantly til slightly toasted. Season with the salt, pepper and squeeze of lemon juice. Toss with parmesan cheese. Serve at room temperature.