I know for a fact that my son got his sweet tooth from his momma! This kid loves cinnamon. A picky eater he is but I have learned that a little bit of cinnamon goes a long way to getting him to try something new. Too bad I can't top things like soup and meat with cinnamon then we would be headed in the right direction! LOL! Don't think I haven't thought about doing that!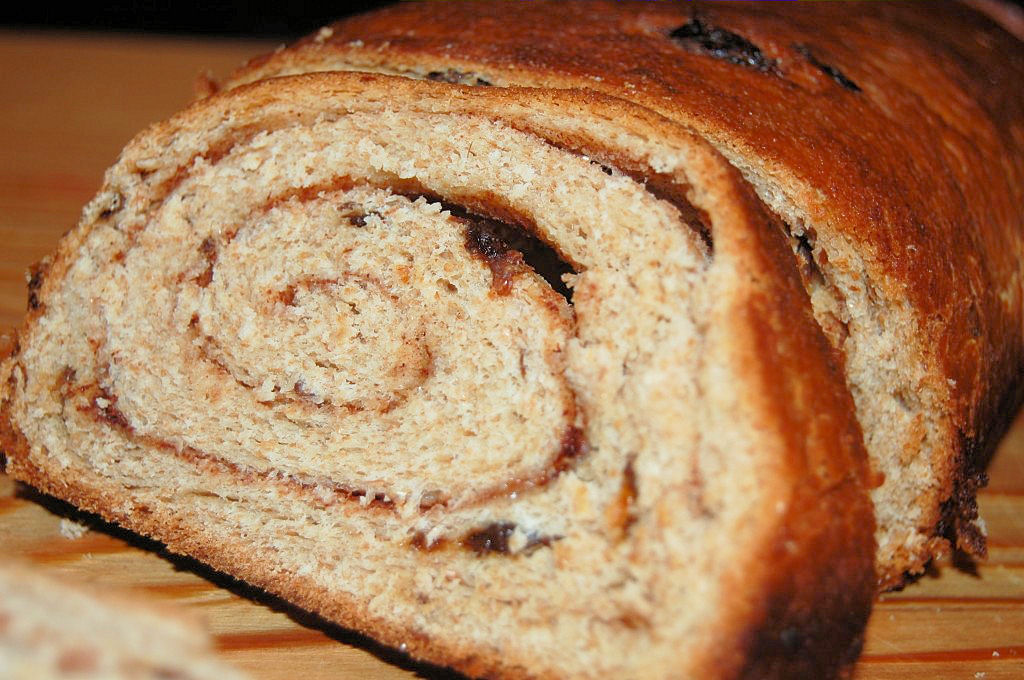 Although I am not pregnant anymore (thank goodness) one might assume I was if one was with me in the kitchen all day because I just get these cravings all of a sudden and I am like I HAVE TO MAKE THIS! Take the other day for example, I wanted cinnamon bread. Not the kind my mom used to fake us out on and top a piece of toast with cinnamon and sugar.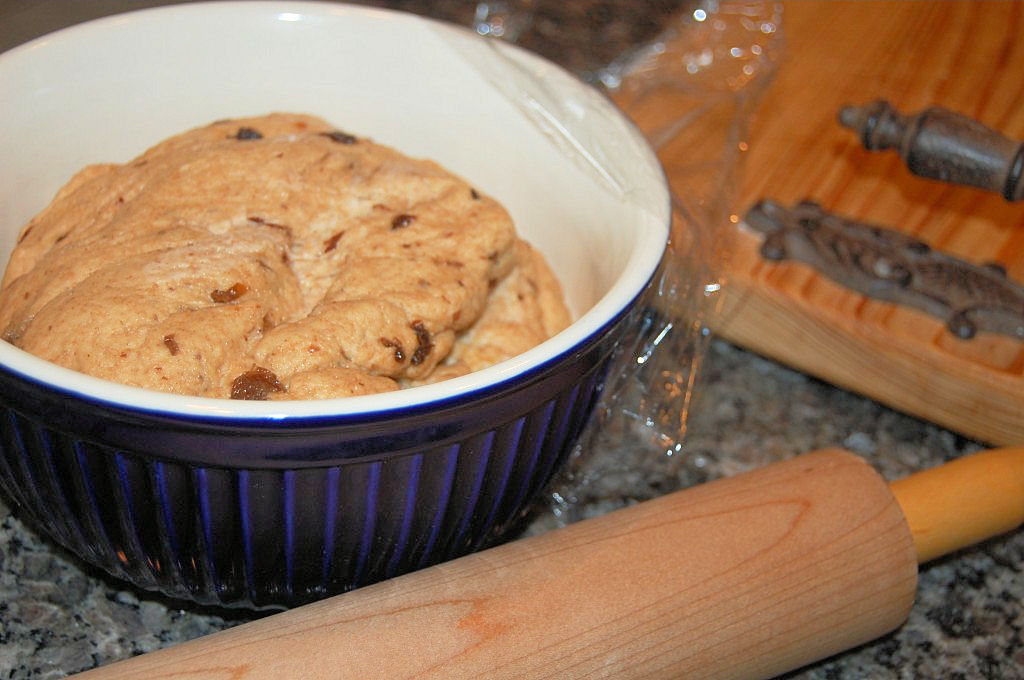 Once you have made the dough allow it to rise in a warm friendly environment for at least 2 hours. It should double in size.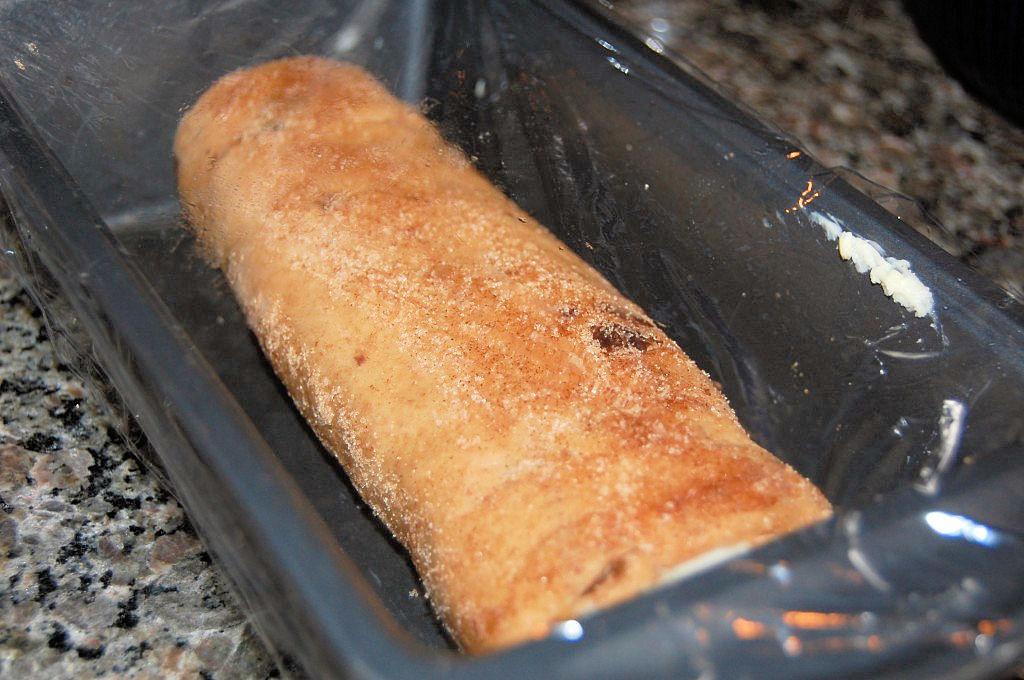 Bread must be allowed to rise again once it has been rolled out, covered in cinnamon and sugar and rolled back up again.
No, I mean the real deal, the melt in your mouth, slathered with butter moist delicious homemade goodness! So without blinking an eye I proceeded to check the video monitor to make sure both boys were still sleeping (yes, sometimes the moon and sun align and both kids sleep at the same time) and proceeded to drag out all the ingredients for homemade cinnamon bread. Along the way to get the flour, I noticed a mighty fine can of juicy raisins in the pantry and once again had a craving for not only cinnamon bread but cinnamon raisin bread.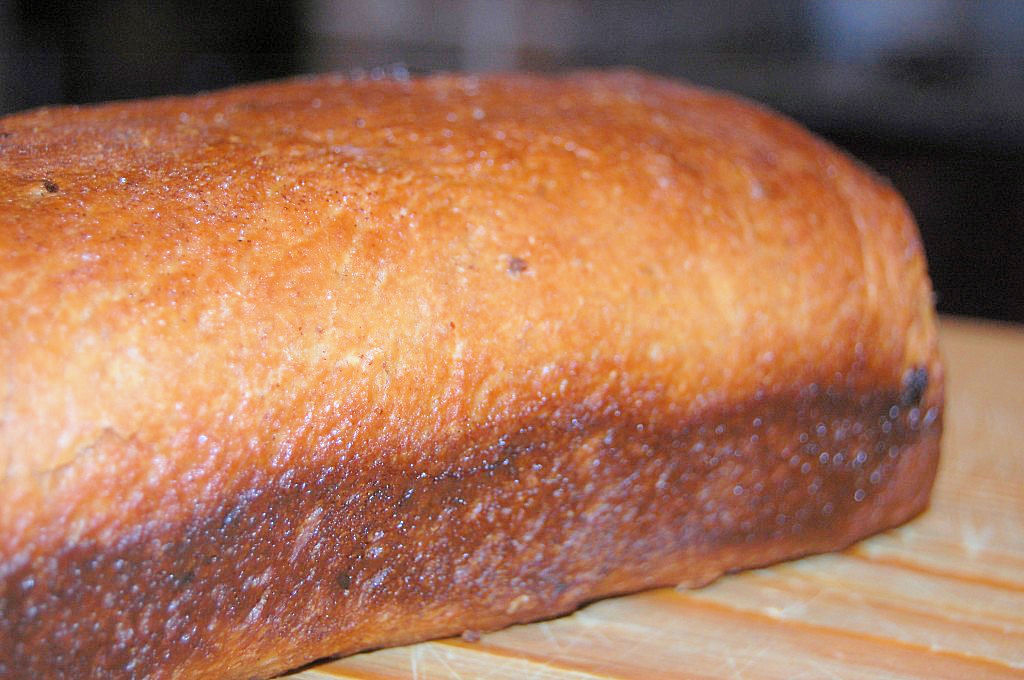 So,you might be asking yourself, "Did you just happen to have a cinnamon raisin bread recipe just lying around"? The answer is NO! But by the power of the mighty web I was able to find an out of this world recipe from none other than our amazing cook the Pioneer Woman. However, to try and be a little bit healthier with my recipe of choice for the day I decided to swap out most of the all purpose flour with whole wheat and I promise you won't be able to tell the difference. Get your apron on-I see some bread making in your future and it's not hard- so don't give me any excuses! LOL!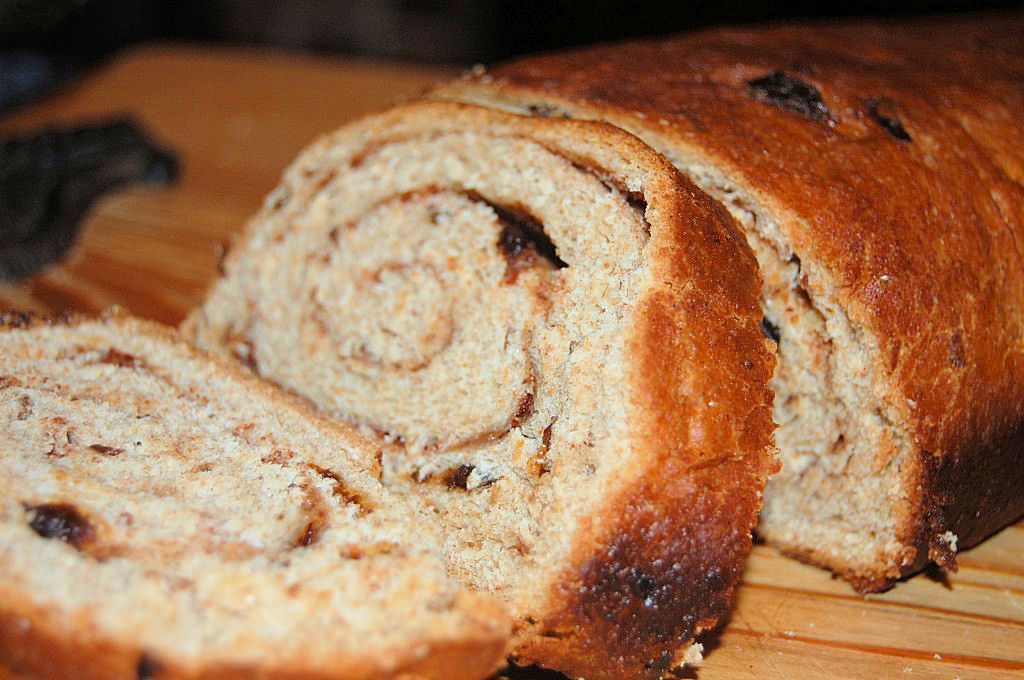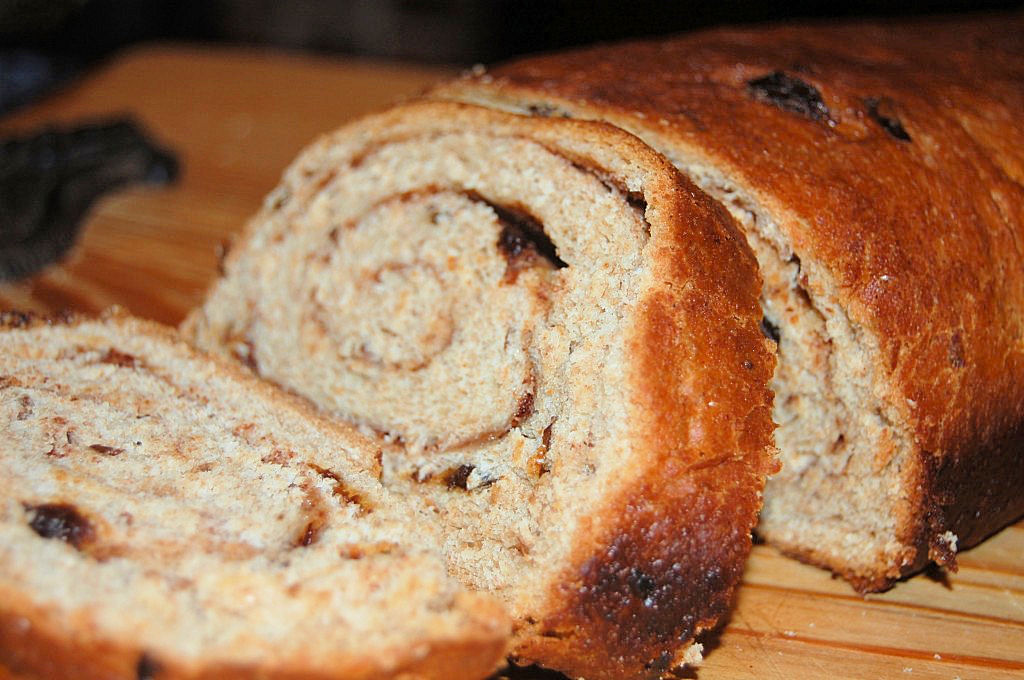 The finished product. Isn't it a beauty. Slather it with butter and go ahead, have yourself a bite! P.S. Once sliced this bread freezes wonderfully. Take out a slice and pop it in the toaster or under the broiler in the morning.
Whole Wheat Cinnamon Raisin Bread
Ingredients
2 cups AP flour
1½ cups Whole Wheat flour
1 tsp salt
1 cup sugar
4 TBSP cinnamon
6 TBSP softened butter plus 2 TBSP melted butter
1 cup milk
2½ tsp active dry yeast
2 large eggs
½ cup raisins (soak them in hot water before adding to the batter)
Instructions
Melt butter with milk. Heat until very warm, but don't boil. Allow to cool until still warm to the touch, but not hot. Sprinkle yeast over the top, stir gently, and allow to sit for 10 minutes.
Combine both flours, 1½ TBSP cinnamon and salt.
In the bowl of an electric mixer, mix ½ cup sugar and eggs with the paddle attachment until combined. Pour in milk/butter/yeast mixture and stir to combine. Add half the flour and beat on medium speed until combined. Add the other half along with the raisins and beat until combined.
Switch to the dough hook attachment and beat/knead dough on medium speed for ten minutes. If dough is overly sticky, add ¼ cup flour and beat again for 5 minutes.
Heat a metal or glass mixing bowl so it's warm. Drizzle in a little canola oil, then toss the dough in the oil to coat. Cover bowl in plastic wrap and set it in a warm, hospitable place for at least 2 hours.
Turn dough out onto the work surface. Roll into a neat rectangle no wider than the loaf pan you're going to use, and about 18 to 24 inches long. Smear with 2 tablespoons melted butter. Mix remaining sugar and cinnamon together, then sprinkle evenly over the butter-smeared dough. Starting at the far end, roll dough toward you, keeping it tight and contained. Pinch seam to seal.
Smear loaf pan with softened butter. Place dough, seam down, in the pan. Cover with plastic wrap and allow to rise for 2 hours. Preheat oven to 350 degrees. Mix a little egg with milk, and smear over the top. Bake for 40 minutes on a middle/lower rack in the oven. Remove from the pan and allow bread to cool.