I believe it is now time to finally take on the competition. I, Kitchen Belleicious, challenge you, Bobby Flay, to a Muffaletta Throwdown. My home or yours, my Muffaletta recipe can't be beat.
Let's just pretend how awesome that would actually be if I got to have a throw down with Bobby Flay. I believe my recipe is hands down amazing but in all honesty I would be a little terrified to go up against the great Flay. Nonetheless, I am here to put your mind at ease and finally present you with what I know you have been waiting for from me the past 2 years- A Muffaletta Recipe. Am I right? Okay, just humor me!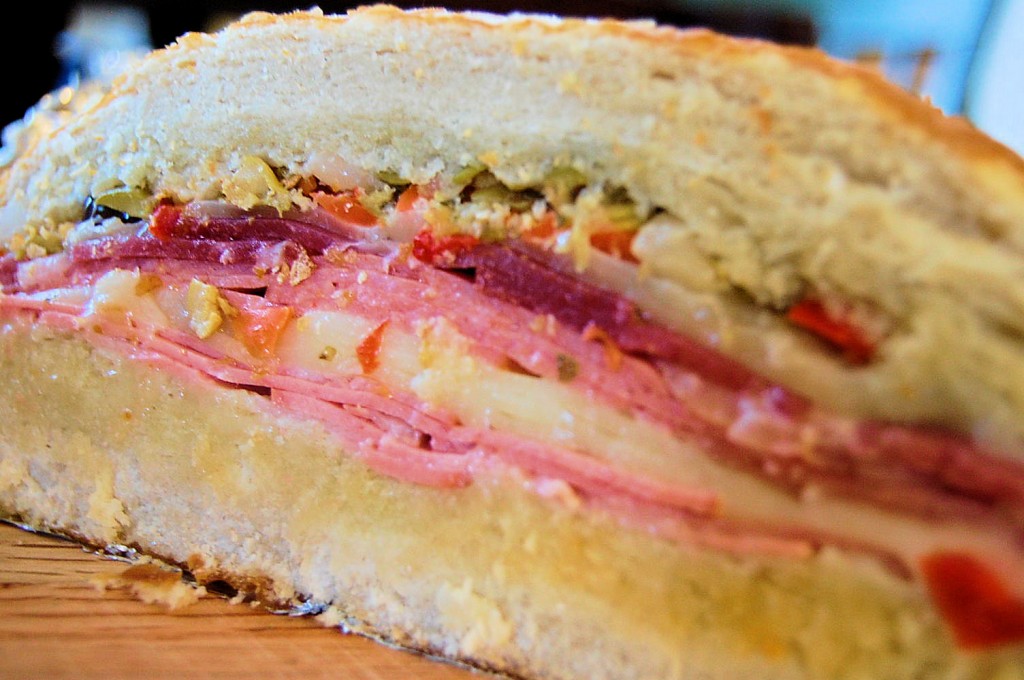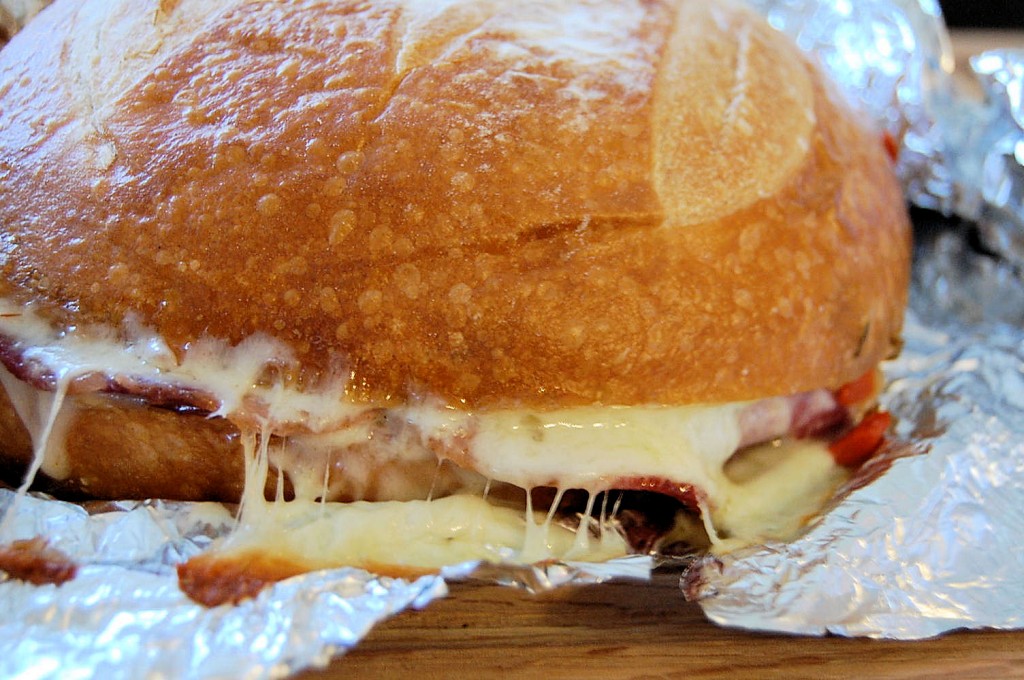 If you are from the South, you have had at some point in your life some version of a Muffaletta. Even if you hate to admit it- you have! People all over the South have taken this classic New Orleans dish and turned it into a pasta, pizza and even soup. Although those three dishes sound fantastic I still heart the good old fashioned classic version of a Muffaletta served sandwich style. However, I can't do anything without adding my own rendition so after 3 years of attempting to create the ultimate Muffaletta I believe I have finally succeeded.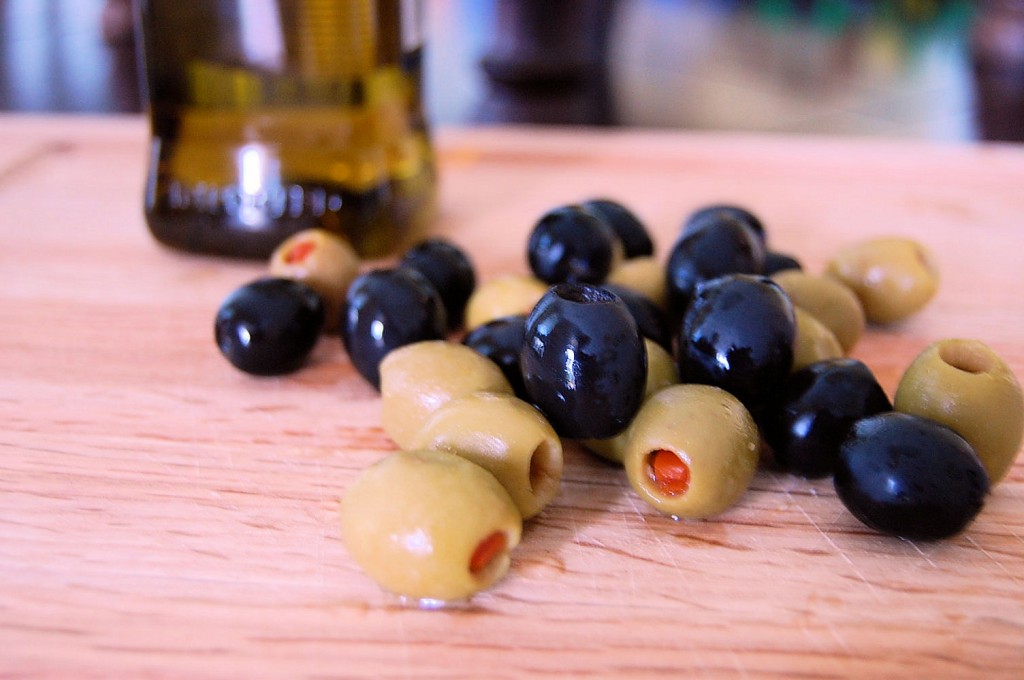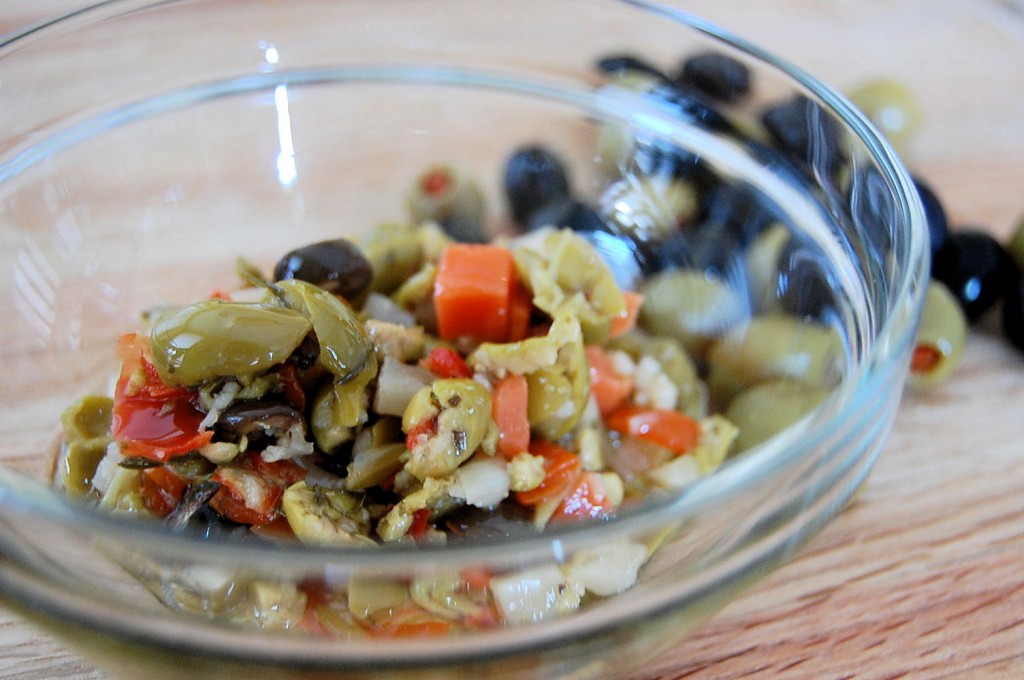 Drum roll please…. Let me introduce you to my recipe. Lightly buttered French bread toasted not fried with layers of ham, salami and cheese and topped off with a mouth watering blend of spicy pickled vegetables, Dijon mustard and red wine vinegar. The uniqueness comes with what goes in the olive spread painted on both sides of the bread. Feel free to use different ingredients other than my own but whatever you do don't forget to include olives. You just got to have the olives! Now there are of course a few other ingredients thrown in the mix but those are the most important ones. These ingredients are the ones that will leave you breathless thinking where has this sandwich been all my life. The last and final kicker to the sandwich- slow cooking it. After a quick toasting of the bread in the beginning, the final sandwich is wrapped tightly in foil and slow cooked in the oven at 170 for 3-4 hours. Yep, 3-4 hours. You can beat this! You just can't beat this sandwich.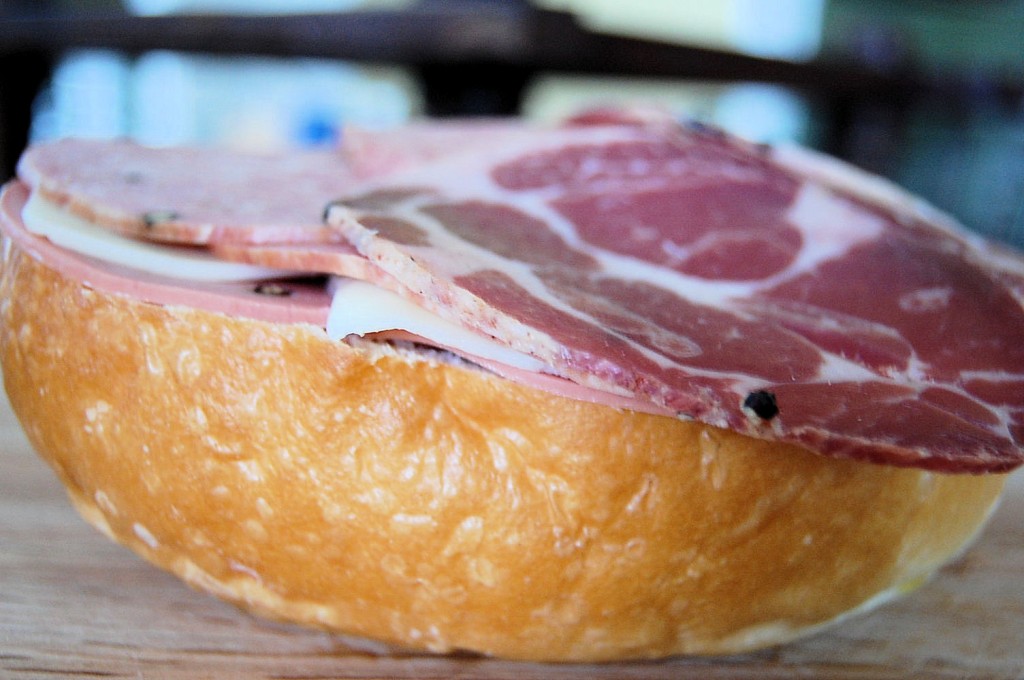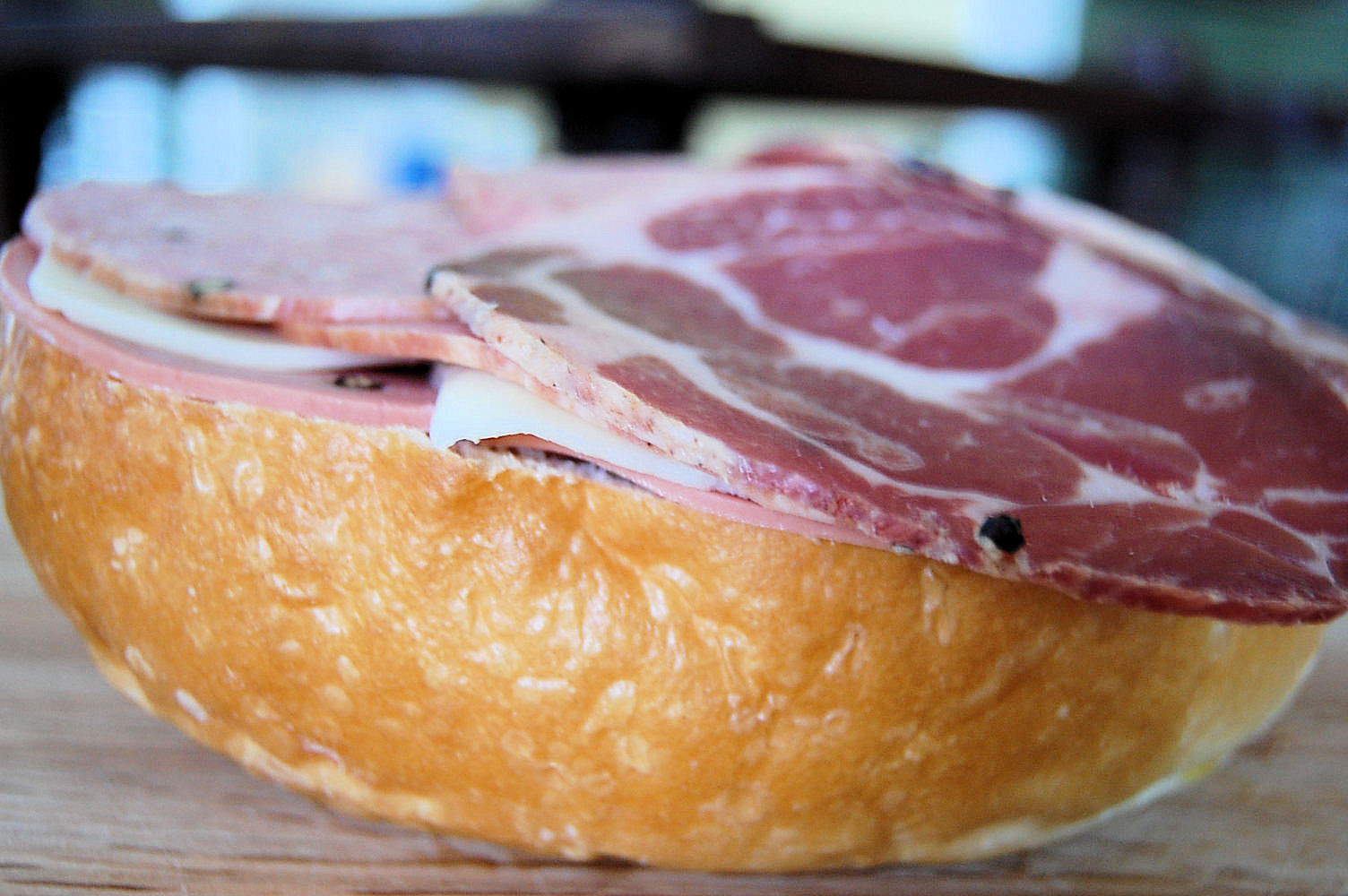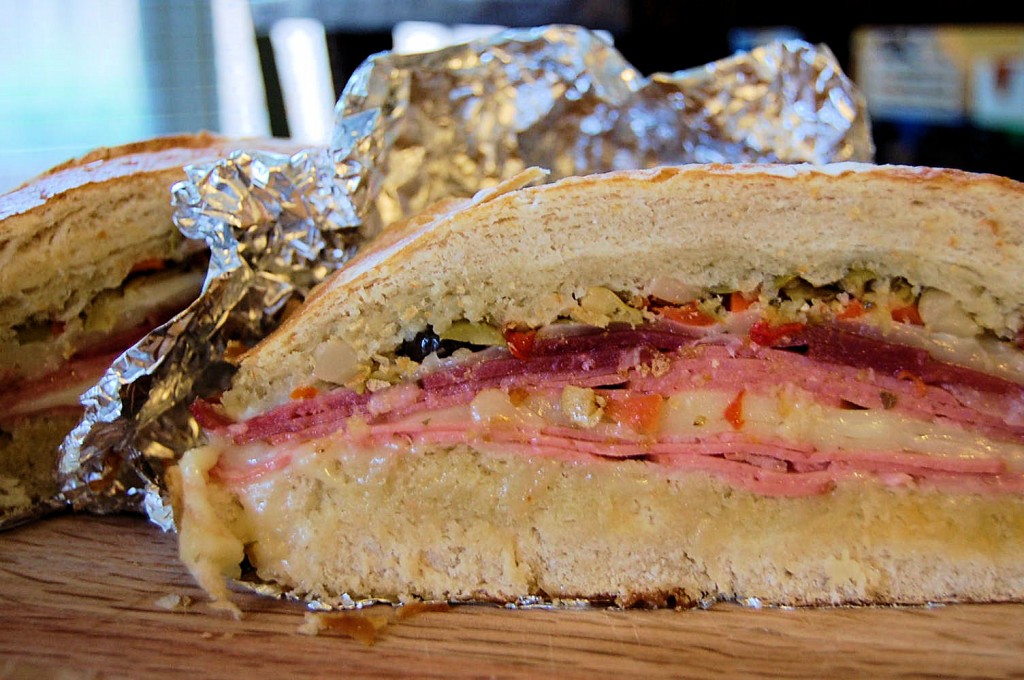 Flay are you ready for a throw down?
New Orleans Muffaletta
Ingredients
2 jars of mixed pickled vegetables
1 cup of chopped olives
½ cup of roasted red pepper strips
3 TBSP of Olive Oil
1 TBSP red wine vinegar
¼ tsp kosher salt
1 tsp Dijon mustard
¼ tsp horseradish sauce
1 loaf of French bread or bread of your choice
½ lb provolone cheese
½ lb mozzarella cheese
½ lb swiss cheese* optional
4 ounces salami
4 ounces mortadella or ham
4 ounces of capicola
Instructions
Mix together the first 6 ingredients and refrigerate for 2 hours. Mix together the mustard and horseradish and spread on the bread. Butter the outside of the bread and toast on low heat until slightly crispy. Remove from heat and set aside.
Cut the bread into 2 layers horizontally. Layer half of the provolone on the bottom half of bread. Then the mozzarella and swiss cheese if you choose. Then the Mortadella, then the Capicola, salami, and the remainder of provolone. Top this with the olive salad mixture we did at the beginning. Put the top half of the bread on and press it down. Wrap in foil tightly and place on a baking sheet. Sometimes I even place a brick wrapped in foil on top to really get those flavors soaked into all the parts of the bread. Bake at 170 for 3-4 hours or 250 for 1-2 hours.