This has to be one of my favorite posts to date. Each month I take part in the foodblog hop which is a lovely group of food bloggers that are given an ingredient to incorporate into a dish of their choice. Last month for February it was chocolate (no brainer) and this month it is green! Immediately I thought, "Oh I am going to be super creative and use a leafy green vegetable in some type of baked goodie". Then I started doing some research and found nothing, then both my boys got sick, then I got sick, THEN I decided to be super creative NEXT month instead! LOL!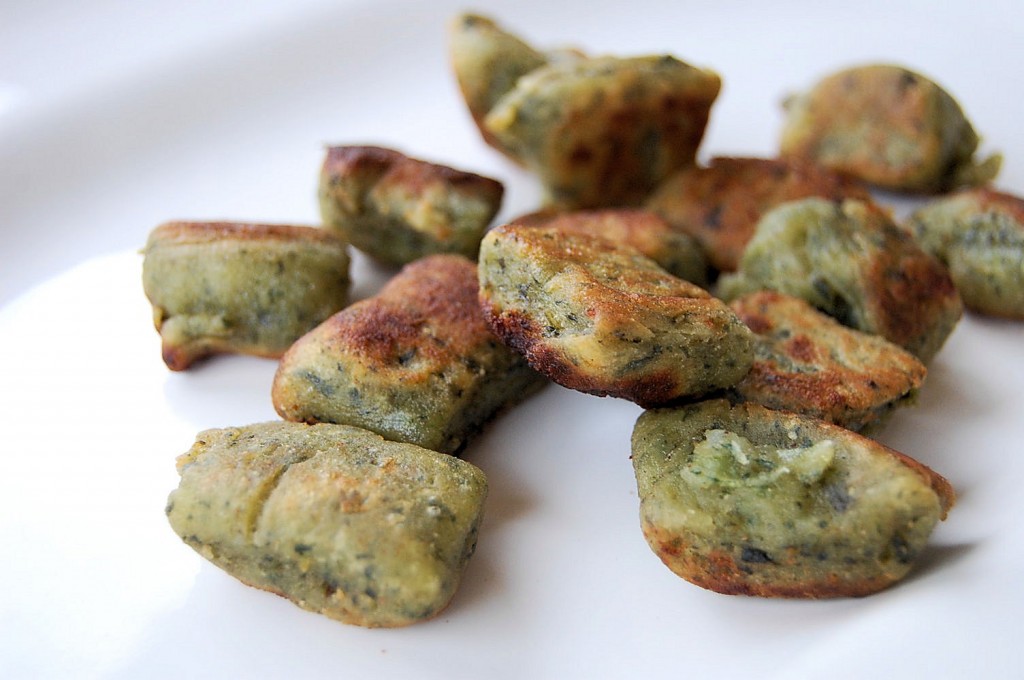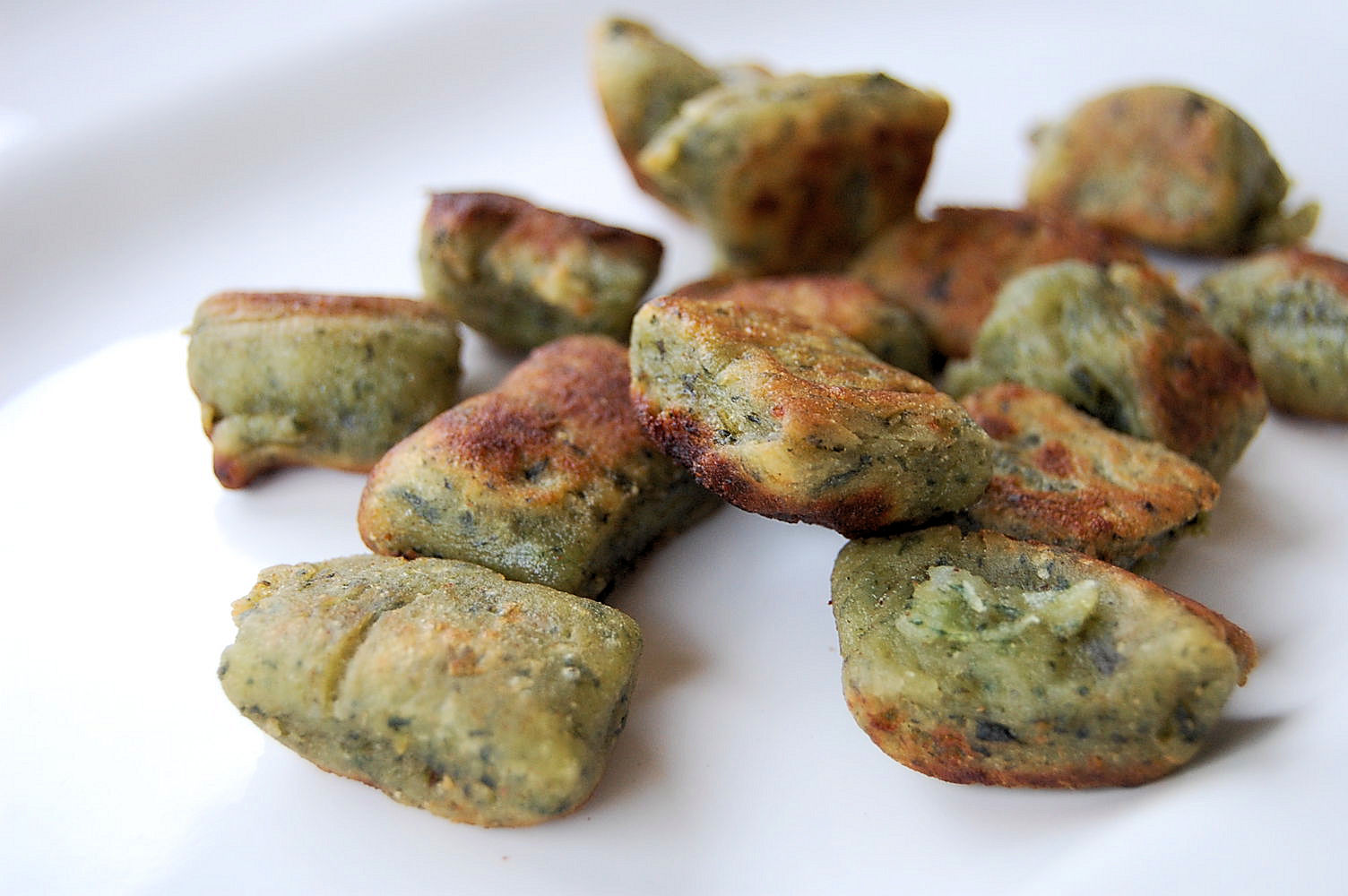 I first made gnocchi last year and to my surprise it was not hard. In fact, it was quite enjoyable and I loved the fact I can make it ahead of time and have it waiting for me in the fridge to cook at a moments notice. This go around I decided to use the "green" theme and make spinach gnocchi but with potato and not ricotta and a few extra "Belleicious" ingredients that you all know I seem to be keen on- red peppers, white wine and pepper flakes! Yep, we like a little heat!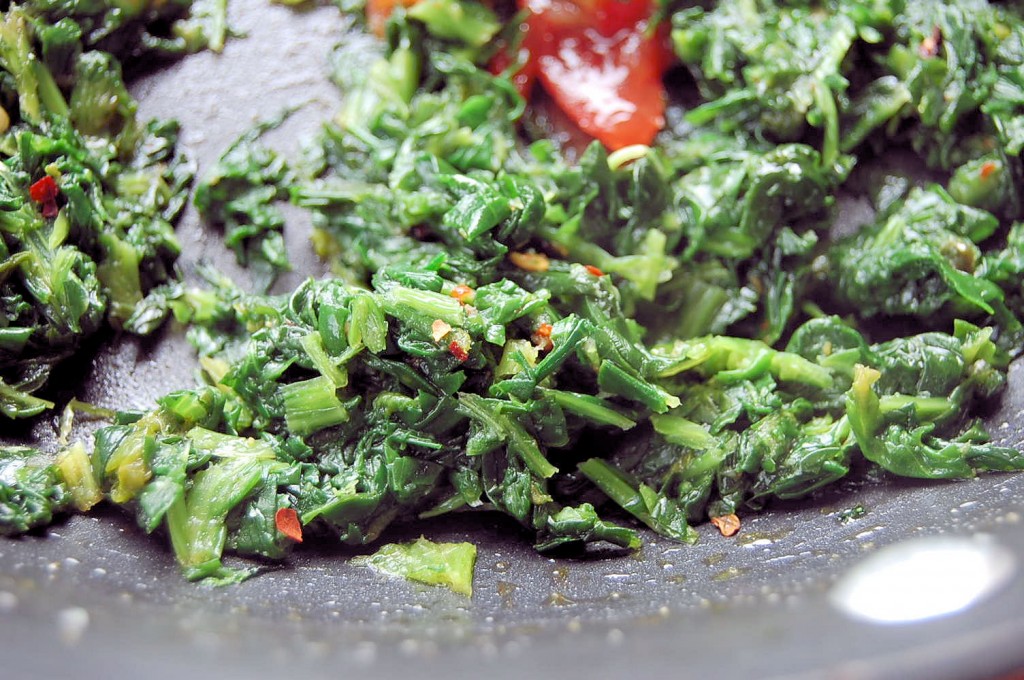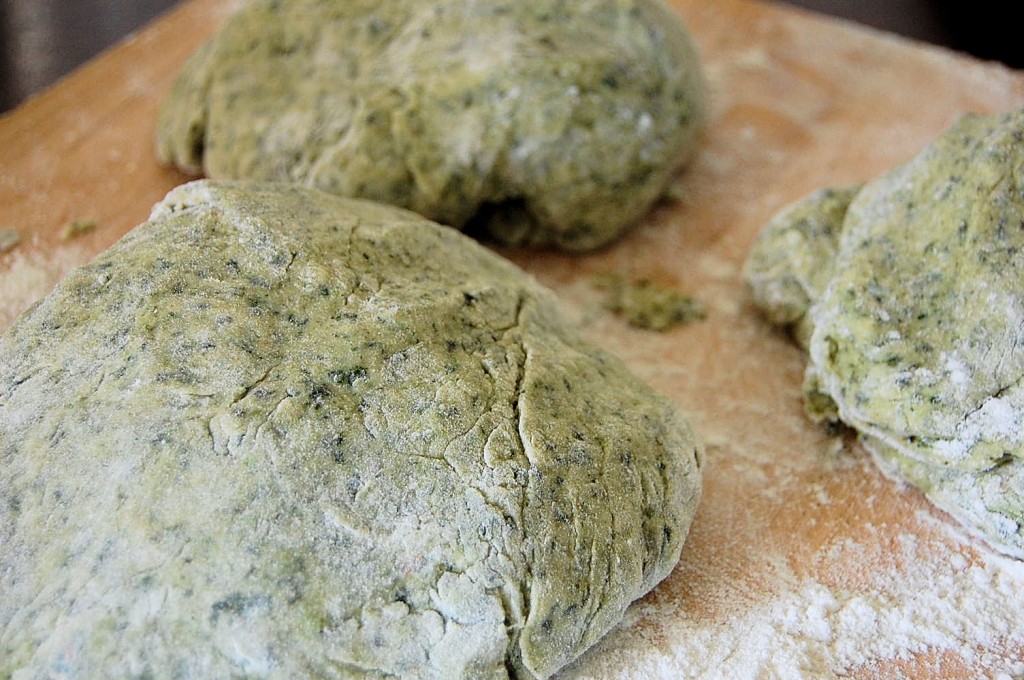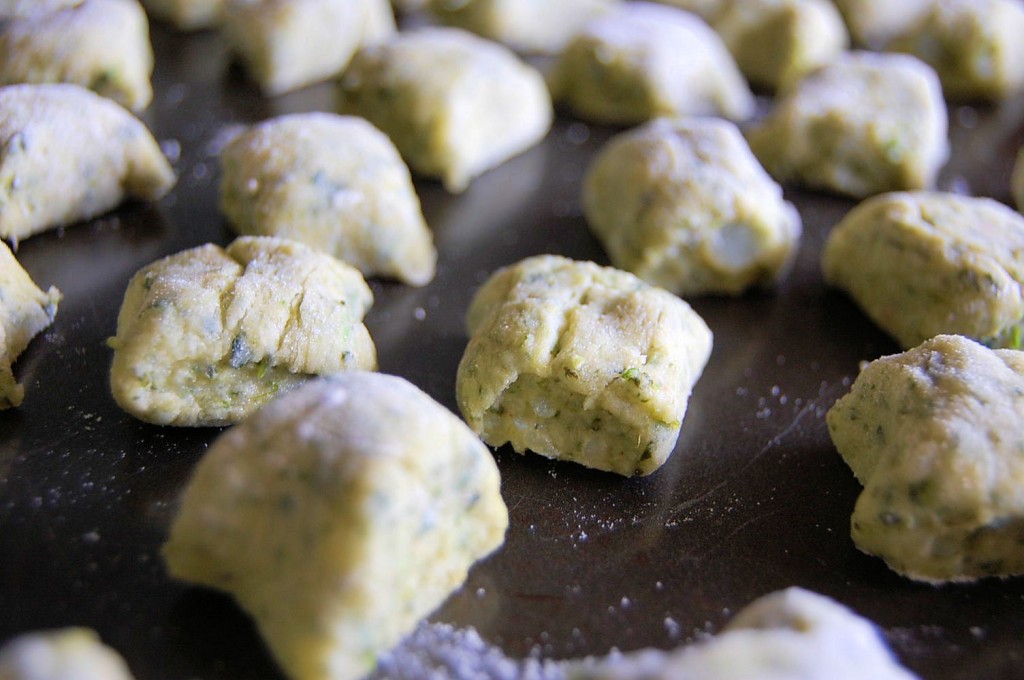 Typically spinach gnocchi is made with just spinach, a touch of flour and ricotta cheese but we really like the texture the potato brings to the table so to speak, so instead of doing it the typically way (you know I like to break the rules) I added a spinach puree mixture to the potatoes instead. GENIUS! It was magical and so dang delicious! The little extra heat from the red pepper flakes and the slight sweetness of the roasted red peppers made this dish perfect! The best part about this recipe is I didn't boil the gnocchi! GASP! Instead I crisped it up in my saute pan in a tad of butter. The outcome was out of this world. Crispy gnocchi on the outside and chewy soft on the inside. Insane it was!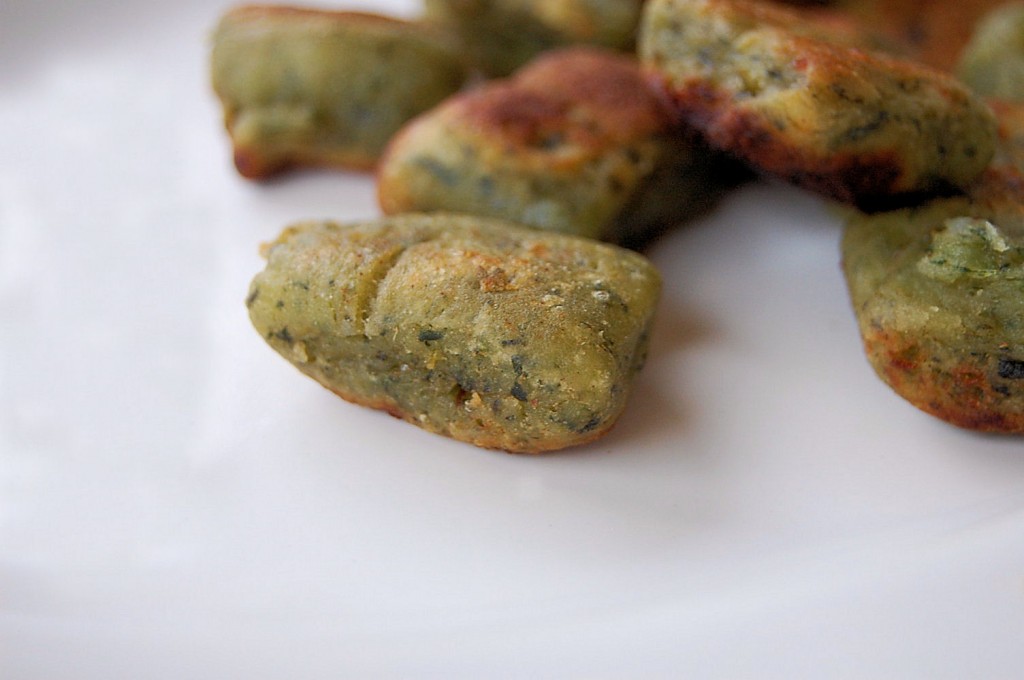 QUESTION: Is Gnocchi really Gnocchi if it doesn't have that signature fork mark on it? Just wondering because mine sure tasted like gnocchi but between a fussy 3 month old and a wild 2 yr old trying to "help" me in the kitchen I forgot to make the mark!
March is #greenslove month! Please join in on the #greenslove fun by linking up any leafy green recipe from the month of March 2012. Don't forget to link back to this post, so that your readers know to come stop by the #greenslove event! The twitter hashtag is #greenslove 🙂.