I love recipes that take a classic ingredient and turn it into something extraordinary. I am always trying to think of recipes that make me think out of the box and bring my readers a new sense of creativity into their kitchen. Get ready for this one girls, it's worth it!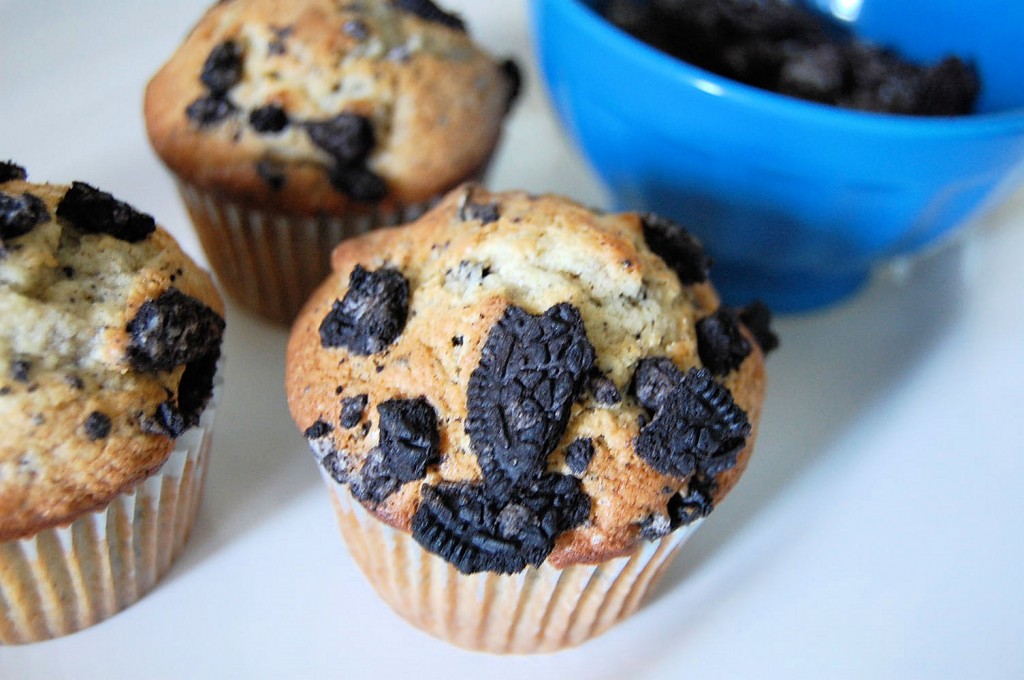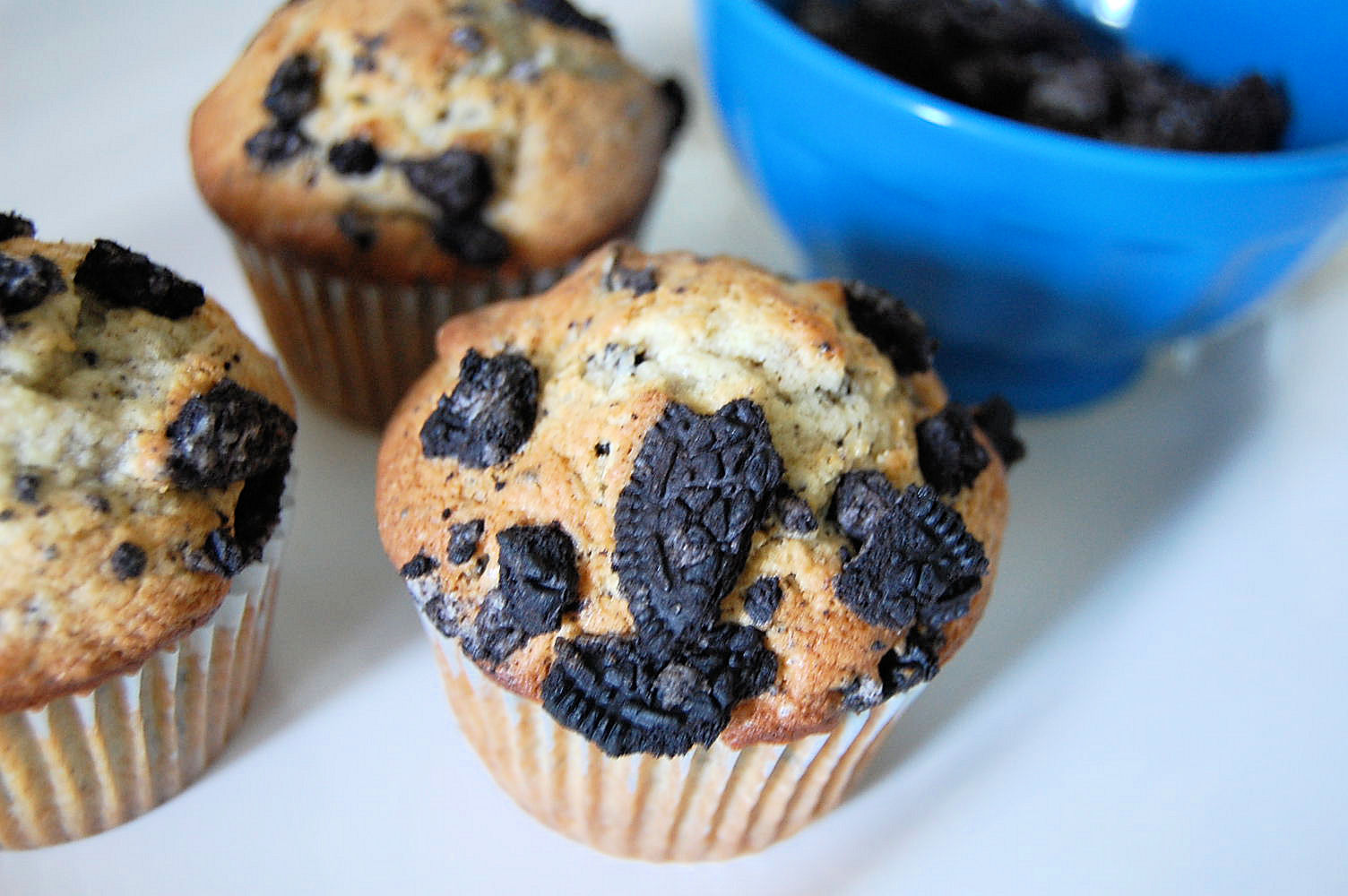 Hot chocolate  is one thing; hot chocolate and oreos is another but Hot Chocolate and Oreo Muffins means you are playing with the big boys now! You may think these muffins are out of your league but trust me- You Can Do This- and before you know you will have a new favorite treat that will wow anyone who hears you mutter the words hot chocolate Oreo muffins.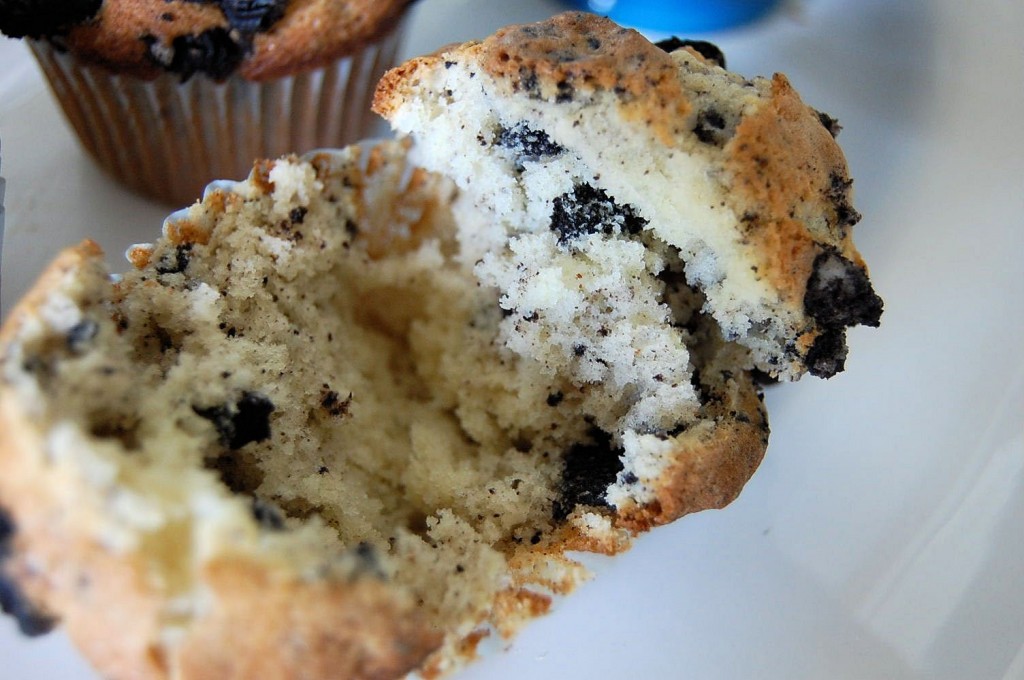 I got the idea for Oreo muffins from my new blogger friend Baker Street. Her Oreo muffins look surreal and who wouldn't want to gobble down a dozen of those babies! Click here for that recipe. I then got the idea to incorporate hot chocolate into the batter because I had some leftover Mexican hot chocolate mix that I had made from Christmas and since it is now HOT- yes HOT- here in Houston I thought I would use it up in the batter. AMAZING! It was just amazing! A combo of hot chocolate and crunchy Oreo's is something every kid or rather adult should have at least once in their life!
Note: In case you are wondering where is the chocolate color? Although these muffins have hot chocolate mix in them, the amount of mix I included in the batter wasn't enough to make a full blown chocolate color. You are more than welcome to add as much or as little hot chocolate mix as you wish. The more the merrier but for a subtle chocolate flavor 1-2 teaspoons is just enough!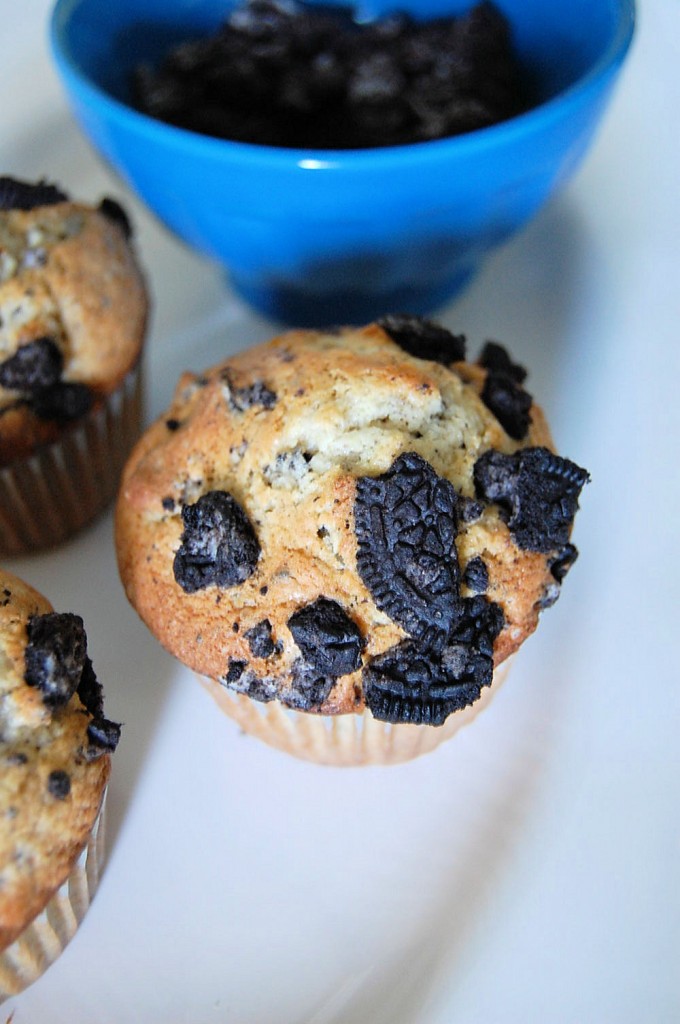 Hot Chocolate Oreo Muffins
Ingredients
1¾ cups all-purpose flour
½ teaspoon salt
3 tsp hot chocolate mix
½ teaspoon baking soda
1 teaspoon baking powder
1 cup granulated sugar
¾ cup milk
⅓ cup sour cream
1 egg
¼ cup margarine
20 oreo cookies
Instructions
In medium bowl, combine flour, sugar, baking powder, hot chocolate,soda and salt, set aside.
In small bowl, combine milk, sour cream, and egg then stir the egg mixture in to the flour mixture with margarine until just blended. Gently stir in the cookies and spoon batter 12 greased 2½ inch muffin pan cups.
Bake at 400 degrees F for 20-25 minutes or until toothpick inserted in center comes out clean.
Remove from pan, cool on wire rack.