I am in the mood for stew. Not soup, not stoup, not chowder or even chili but stew. After being up all hours of the night and finally getting little man off to mommy's day out I am left with a sleeping baby on my hip and a hungry, growling tummy. It is freezing outside, I am tired (maybe a little cranky) and I need some food- not just any food- I need STEW!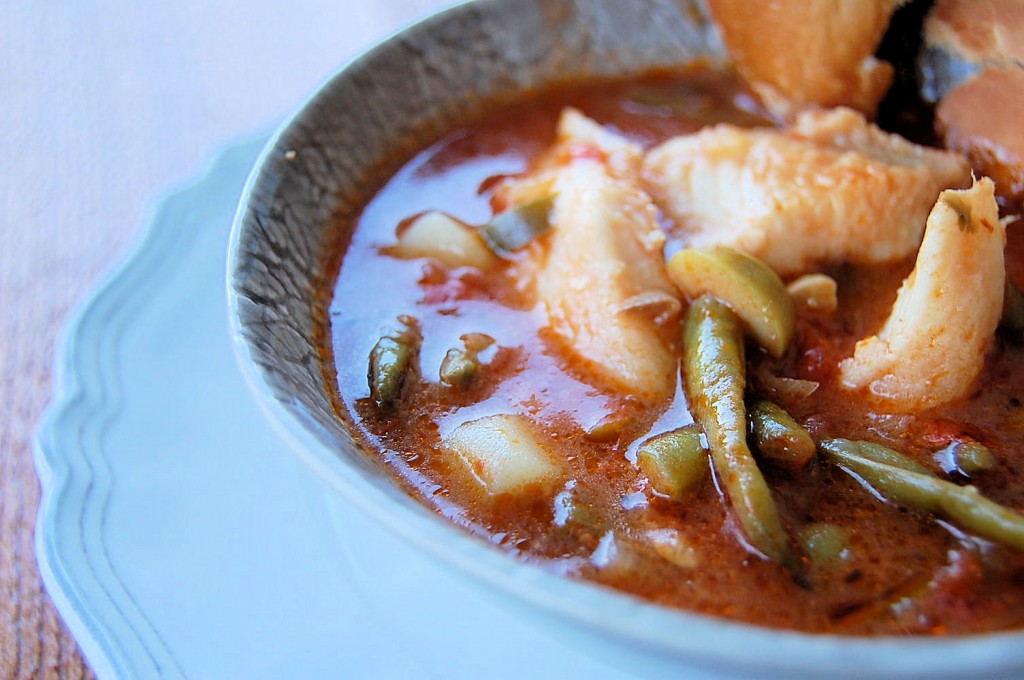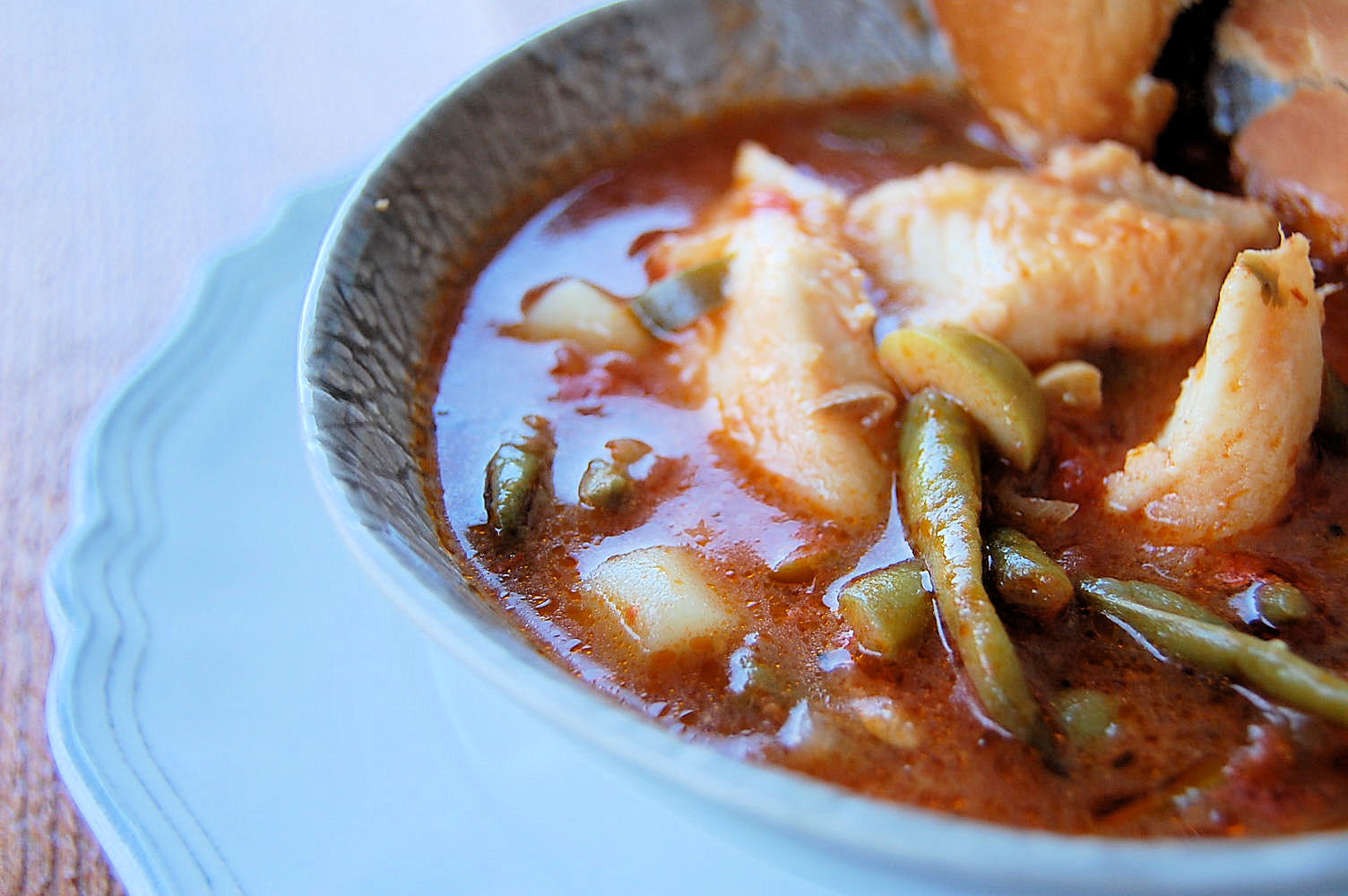 I was so tired the other day that I literally could not sit at home that morning or else I would fall into a deep coma like sleep and leave the baby unattended and potentially sleep through the time to go pick up Grant from school. So despite my desire for sleep I held it off until that night and decided to go to the grocery store. Yep, I know! I am weird. Most people would chose anything other than the grocery store when they are tired but that is why you have me as your host Ms. Belleicious- right?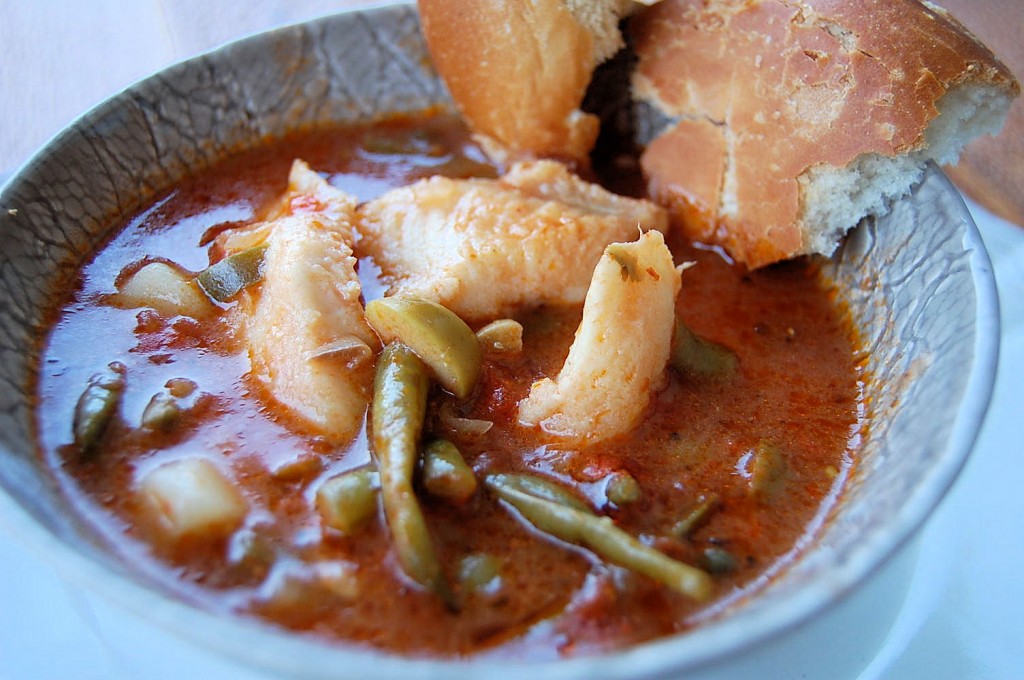 Beef Stew, Veggie Stew and even Potato and Corn Stew I have made– Be there done that! I want something new and different and exciting. Something I have never done before and one that will prove time well spent of grocery shopping instead of sleeping! That is when I glanced at my immensely huge lengthy long list of to do recipes on my computer and saw a wonderful word Sicilian. Sicilian Fish Stew. Doesn't that have a nice ring to it? I immediately began looking up recipes and found that I could in fact include as little or as much fish as the seafood market would let me in the dish and have room to spare for silly things like artichokes, olives and beans.With the flavors of green olives, capers in a rich tomato based broth this soup is hands down amazing. I added a few of my own touches like artichokes and french beans that took it to a new level from most recipes you find out there. I proudly present to you from the overly tired Belleicious Kitchen an incredible Sicilian Fish Stew with all the bells and whistles you can have!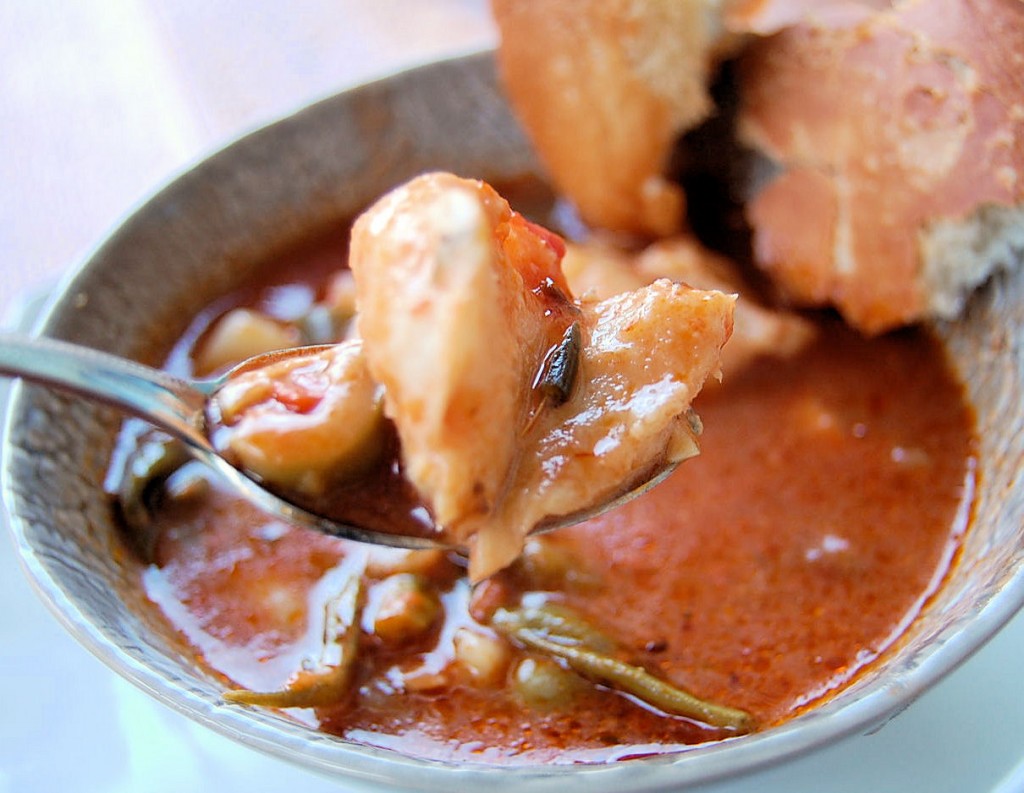 Sicilian Fish Stew
Ingredients
1 pound of white fish, thick and meaty ( I used red snapper)
½ french beans, rinsed and drained (you can snap the ends or not)
1 can of quartered artichoke hearts, drained
1 cup of fish stock
1 cup of chicken stock
1 onion, chopped
3 garlic cloves, minced
½ cup dry white wine
1 28 oz can of diced tomatoes
1 tsp each of salt and pepper
½ tsp paprika
juice of 1 lemon
2 cups fish stock
2 tablespoon drained capers
¼ cup green olives, pitted and cut into fourths
Instructions
Saute the onions in olive oil until soft. Add the garlic and cook about 30 seconds. Then add the wine. Let it simmer for about 2 or 3 minutes to reduce the wine a bit. Add the tomatoes and seasonings. Let simmer for 20 minutes then add in the stock, beans, artichokes, capers and olives. Simmer for another 10 minutes then place the fish in the stew along with the juice of 1 lemon. Cover with lid and turn hear to low. Allow to cook for 10 more minutes. You do not want to overcook the fish because it will become flaky and tough.