Giveaway
Redesign Your Space- Valentine Day Giveaway
If you have been around here long enough you are aware that I just had my second baby boy back in December. I can't believe how fast the time has flown by and I just fall in love with him more and more each day. He is truly my heart- which leads me to this amazing giveaway post today.
BABY STUFF! Yep- did you see that coming? You must realize that as much time as I spend in the kitchen thinking up new recipes I spend just as much time envisioning redesigning new spaces around our house now that I have two boys. The playroom, Connor's nursery,etc. We hope to move soon so my husband questions why I would redesign anything right now but back me up here ladies! If I am in the mood to redesign then I am in the mood to redesign and as a stressed out, tired and worn down mom of two small kids-If I want to redesign then redesign I will! LOL!
So what are my ideas? Well, I won't bore you with all the details but I can say that when my first son was born I wanted to do something to his room that really made it fun and lively but without buying too many accessories. I decided to use a wall decal from Nouwall. Nouwall is a company that specializes in wall decals for any room in your house. I am not talking about some silly sticker. Think much larger- grand and detailed. Graphics of animals, trees, I am speaking of large detailed inate decals of animals, trees, castles, etc. At NouWall you will find conceptual and themed vinyl stickers to match the concept of your interior space. Each unique design is illustrated work by hand and crafted to perfection without using any auto-trace software.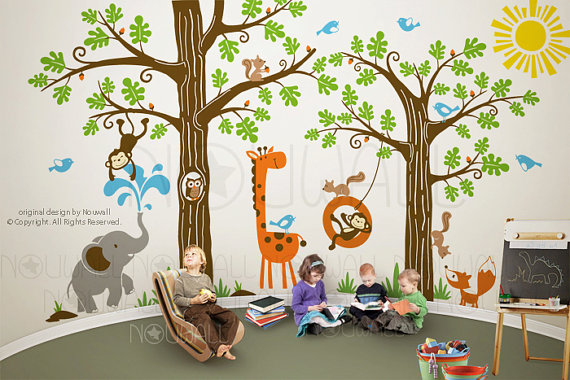 Creating the perfect space for your kids room usually begins with the walls. A backdrop so to speak of the many endless places your kids can go and dream. Maybe it is a safari, a fairy tale or a land of enchanted monkeys and birds. The room can easily be transformed just by your wall design from Nouwall.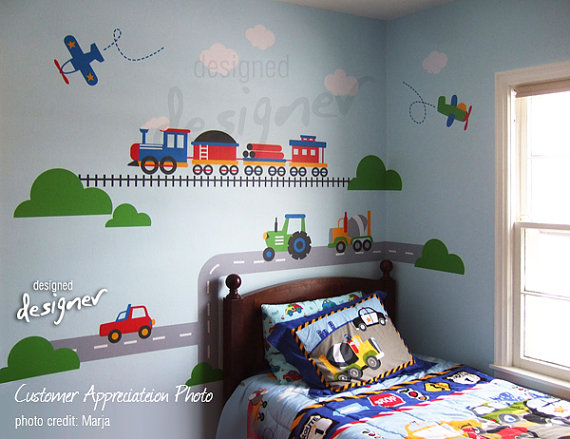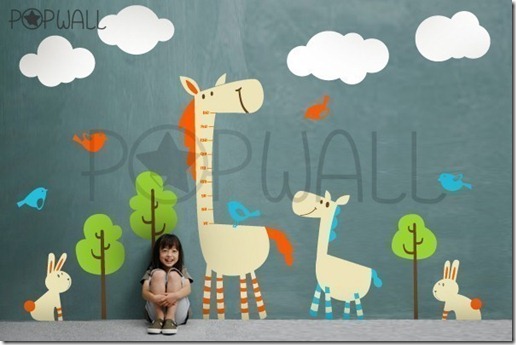 I am still trying to decided which decal I want for Connor's room but I while I am figuring that out I thought a giveaway to my readers and blogger friends might be fun. There are so many cooking bloggers that are pregnant or just had a baby that just think of this as my gift to you- actually Nouwall's gift to you:)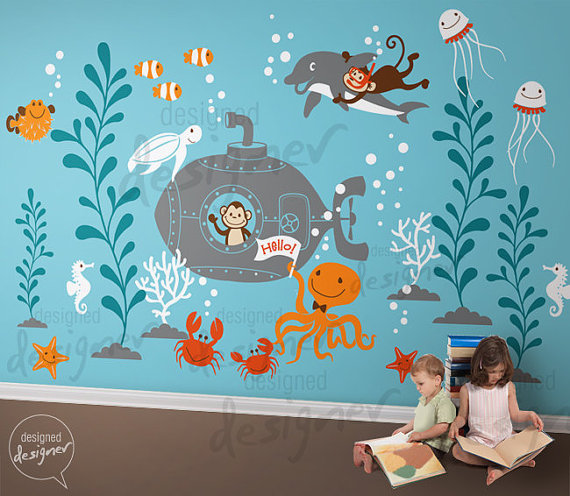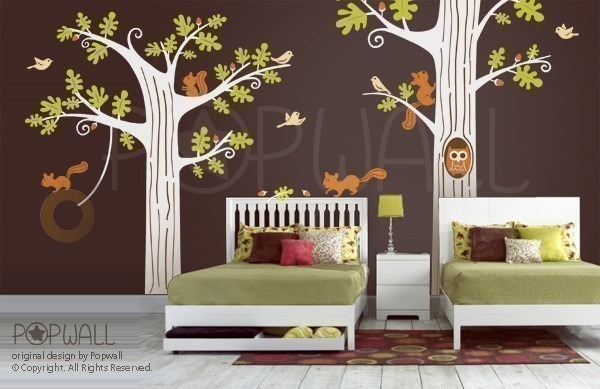 So Nouwall has graciously offered to giveaway a free decal of their most popular piece– the Urban Forest Decal. It can transform a nursery as seen below, a living room or even bedroom. The giveaway is SIMPLE! Only 3 rules below– check them out and make sure to enter by March 4th! Good Luck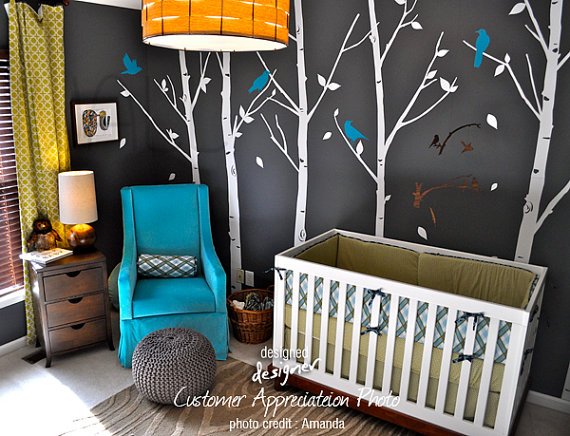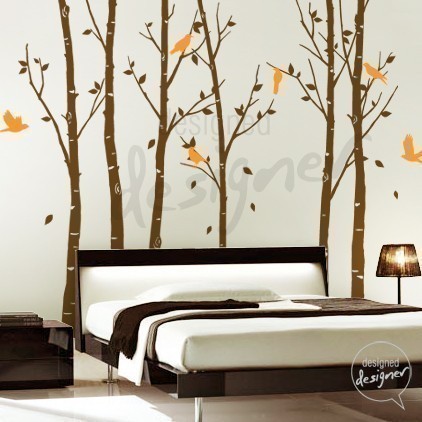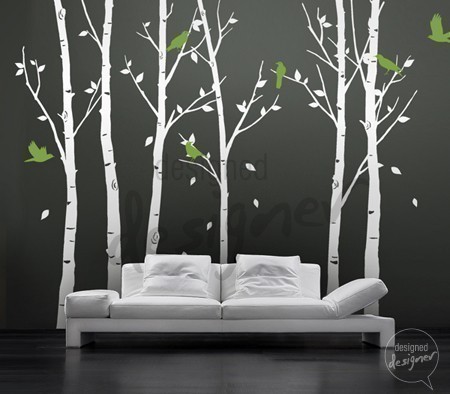 Giveaway Rules
1) Subscribe with your email to Kitchen Belleicious ( on the sidebar)
2) Like Kitchen Belleicious on facebook
3) Favorite the shop on etsy