Dessert
Strawberry Cake Batter Crispy Treats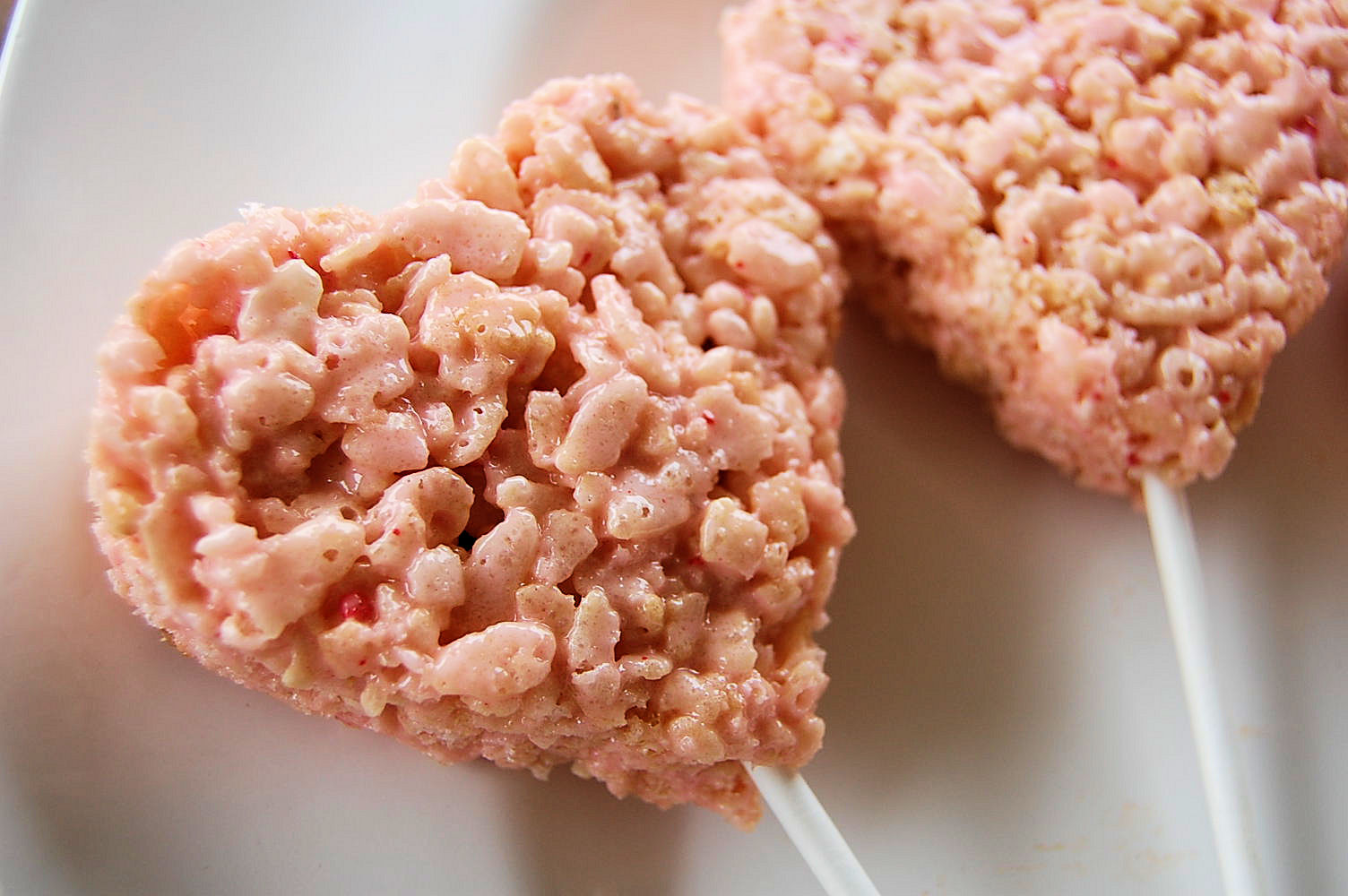 Happy Early Valentines Day to you all! I am publishing this post today so you all have time to get the necessary ingredients this weekend to fix what I am about to share with you! It is the most fun little Valentine Day Treat for your kids and as easy as can be. I saw it last week on my friend Ali's blog called Ali-n-Son's and I immediately knew I had to make them. My son is crazy for krispie treats and what is better than a plain old jane rice krispie? A strawberry cake batter heart shaped Rice Krispie!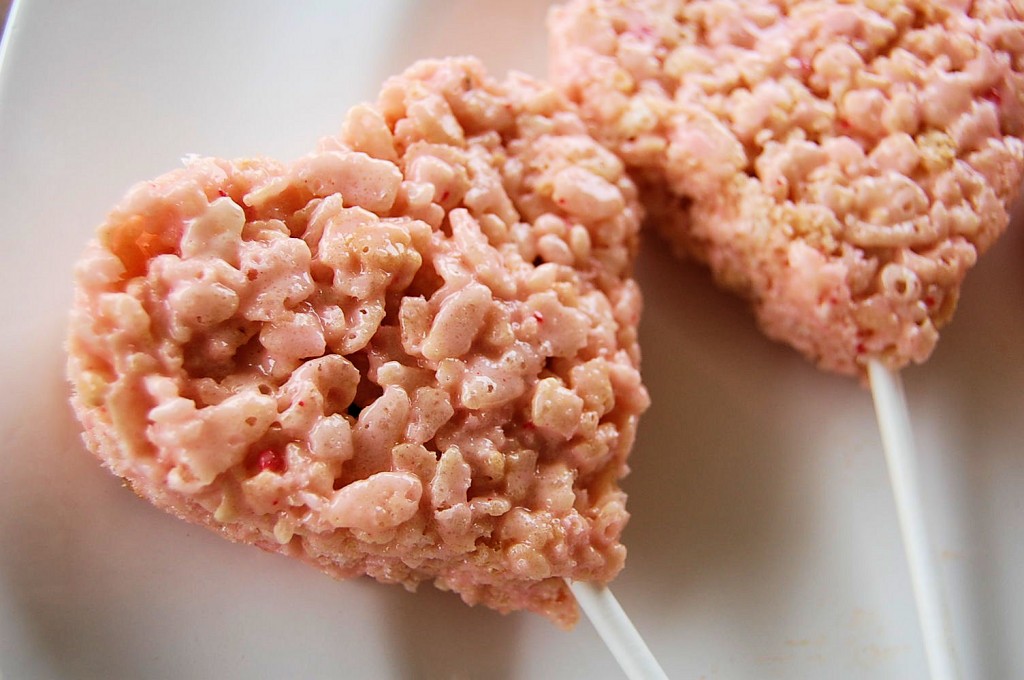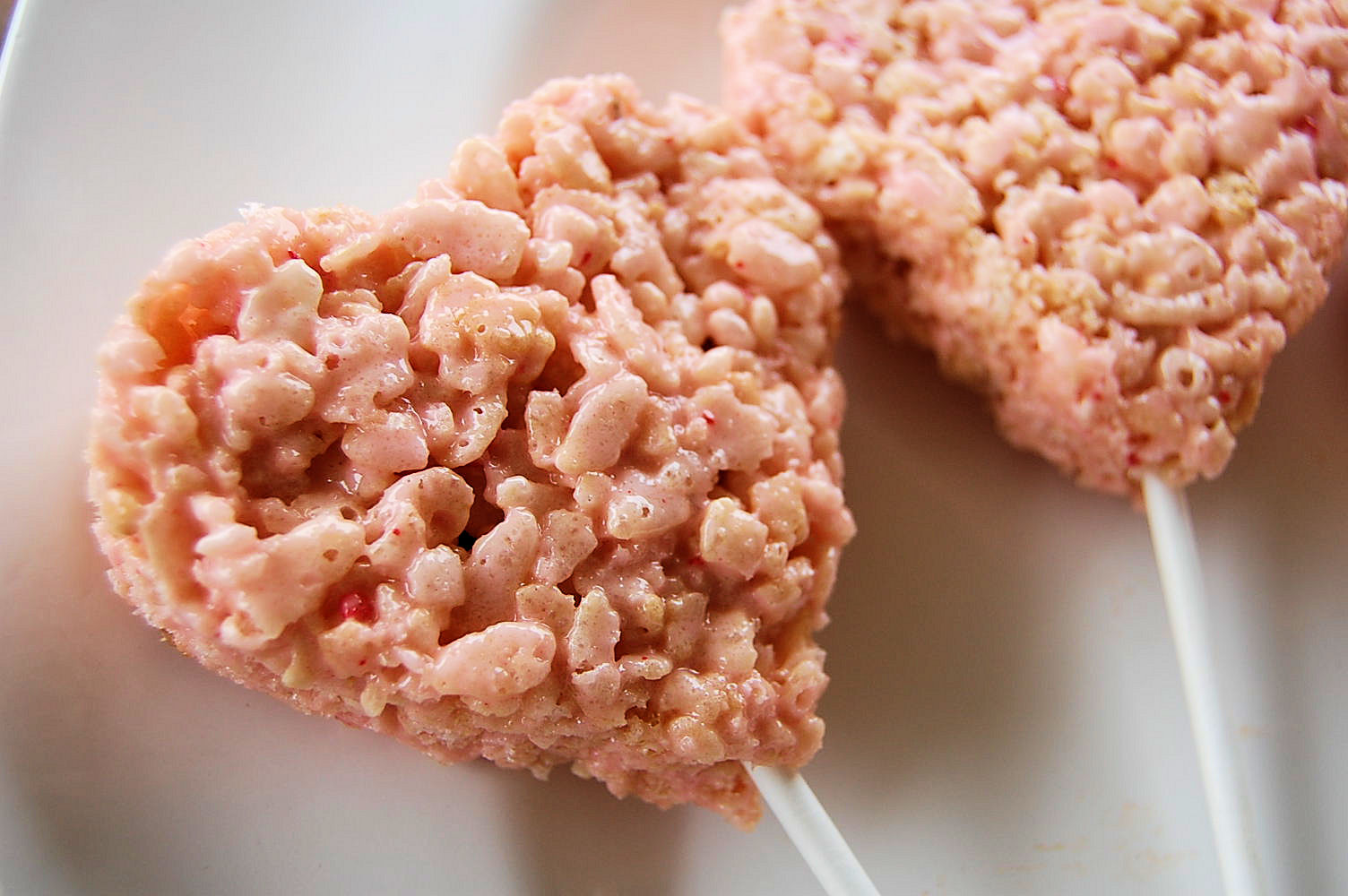 I was so in love with them the moment I took a bite that I made extras to take to his little mommy's day out program. These will not disappoint and if you enjoy cooking with your kids making this Valentines Day treat is the perfect recipe to get your little guys involved with you. I thoroughly enjoyed the strawberry flavor but I think next time I am going to do a coconut flavor or apple flavor using apple cider mix. The possibilities are endless! Get in that Kitchen!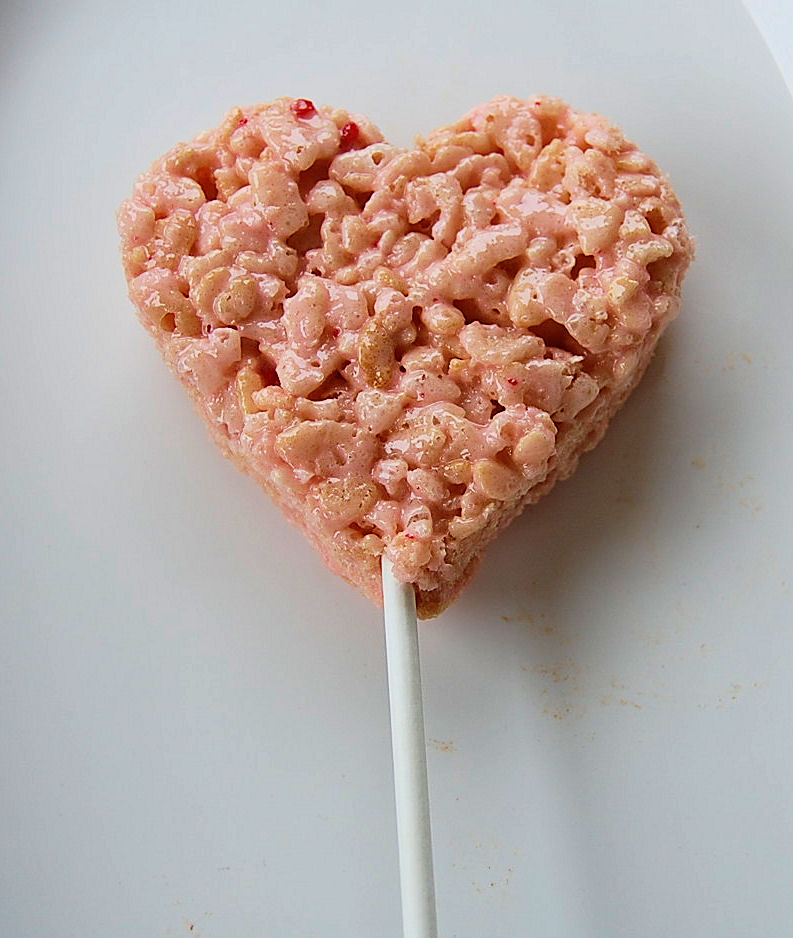 Strawberry Cake Batter Krispie Treat
Ingredients
½ box of strawberry cake mix
6 cups of rice krispie cereal
½ stick of butter
1 large bag of marshmallows
heart shaped cookie cutter
Instructions
Spray a 13 x 9-inch pan with nonstick spray. Set aside.
In microwave-safe bowl heat the butter and marshmallows on high for 2 minutes. Stir. Microwave on high for 1 minute, then stir until smooth. Stir in the cake batter mix until smooth. Stir in the rice krispies cereal until evenly coated.
Press into the prepared pan and allow to cool. Cut with a heart-shaped cookie cutter or into 2-inch squares.Store tightly covered.Note: Spray a spatula/spoon with nonstick spray to help reduce the sticky marshmallows mess.