Uncategorized
Chuao Chocolatier
Yeah! Valentines day is getting closer and closer which means I have a bonafide reason for stuffing my face with enormous quantities of chocolate!  The other week I received a delicious and rich little treat from the award-winning Chuao Chocolatier company allowing me to sample a few of their new chocolate products being offered for this Valentines. They have 3 new flavors, Love Child bonbon (an aphrodisiac blend of a port wine drenched dried strawberry in a chocolate ganache) and Firecracker bonbon (guaranteed to blow your mind with chipotle caramel fudge, popping candy and sea salt in dark chocolate), as well as our their new Potato Chips in Chocolate bar.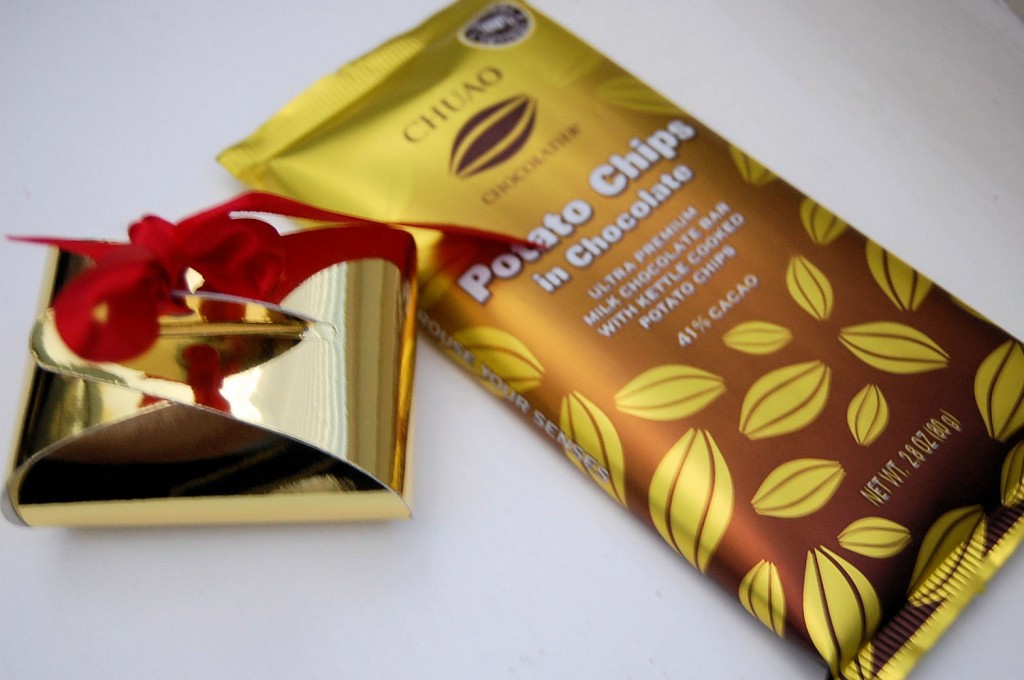 After putting the kids to bed one night I happily sat myself on my couch with no TV, laptop or magazine and just sat there and ate chocolate until I couldn't see straight! It was beyond amazing. The potato chip chocolate bar had to be my favorite of them all and the Firecracker bonbon was out of this world.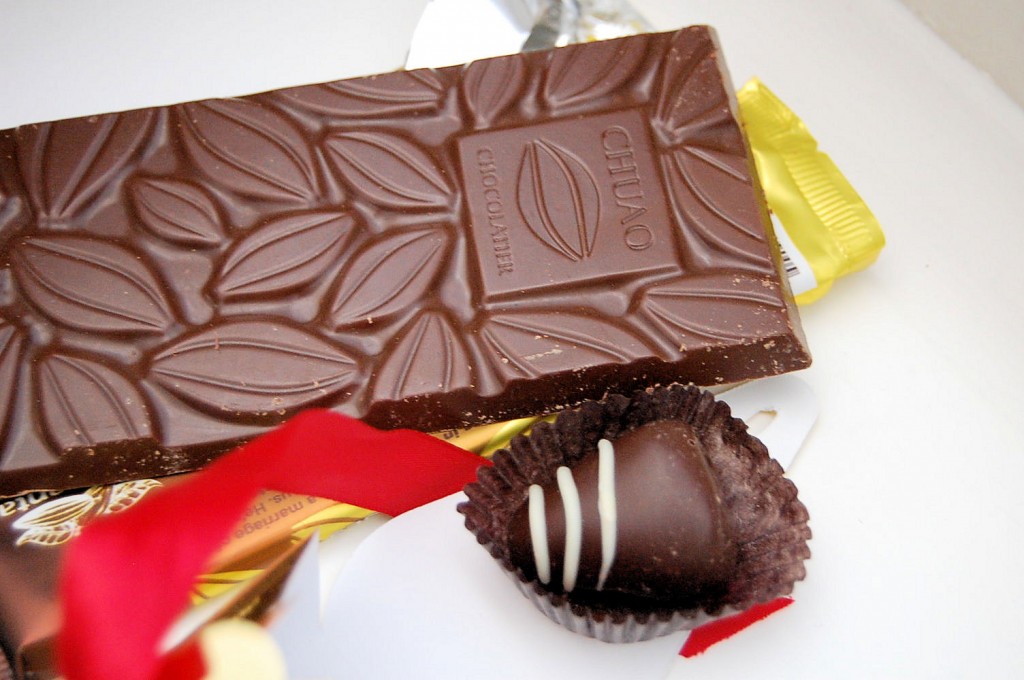 So what does this have to do with you guys?
Chuao Chocolatier is hosting a crazy contest for Valentine's Day this year. Open only to specific blog readers, the contest offers a trip for two to San Diego (where Chuao is based), dinner at The Shores restaurant, and a private wine and chocolate pairing event with Master Chef Michael Antonorsi.
You also have the chance to win one of 14 Liminted Edition Sweetheart Boxes filled with 22 signature Chuao Chocolatier bonbons.
In addition, Chuao Chocolatier is offering everyone who reads this post 20% off their entire purchase until February 14th!
Use code BLOGGER at checkout to receive 20% off your entire purchase at ChuaoChocolatier.com
To enter to win that fabulously romantic San Diego trip, visit: