Pasta has never tasted so good before! No meaty sauce, no butter (gasp!) and as fresh as it can be thanks to a intriguingly delicious pesto made from sage and pecans. Yep- Pecans! Or Pe-cans as some would like to call them. Pecans are a family favorite dating back to my childhood years. Growing up my grandmother had a crazy amount of pecan trees in her front and back yard so every fall all the grandchildren would get our "pecan gear" ( pecan picker upper and bucket) and head out to make some mula! By mula I mean serious cash to a 7 year old- like 10 dollars! Yep! I was rich!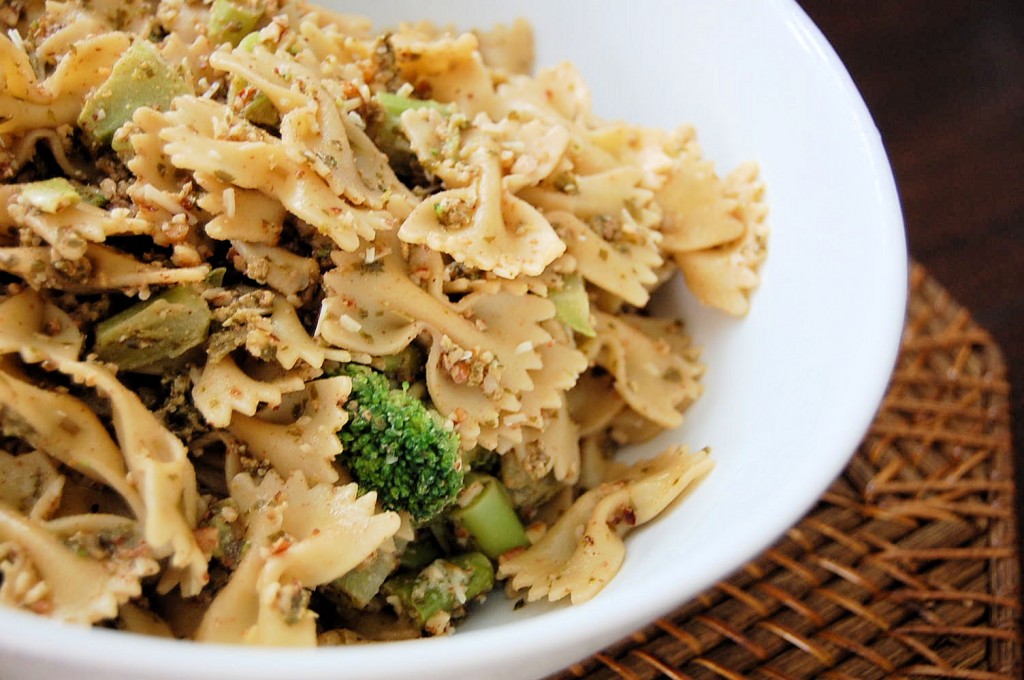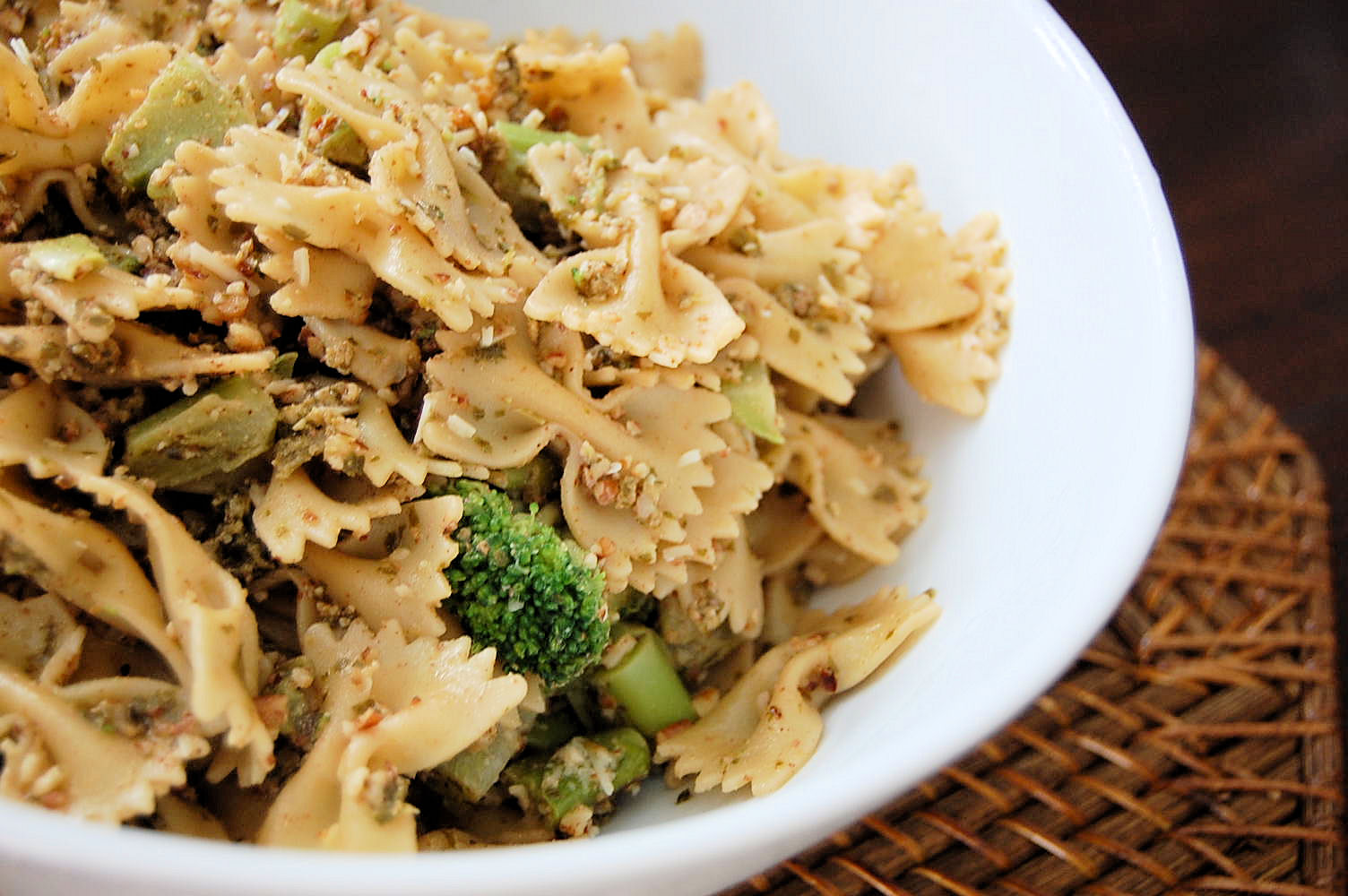 I have always been a lover of pecans so when my dad brought me a huge tin of them over the holidays I knew exactly what I wanted to do- pesto!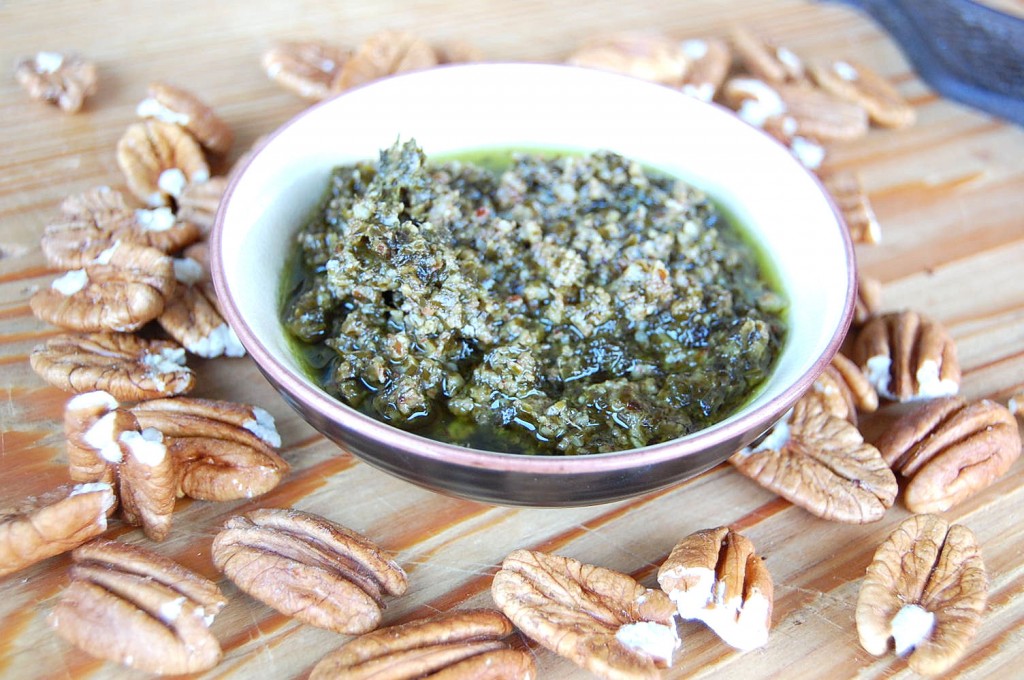 The pecans give the pesto a strong nutty flavor more so than walnuts or pine nuts and the sage balances it so well. I love this dish for it's ease and simplicity and I know you will too! That's it guys- short and sweet! Now u have to get back to my boys!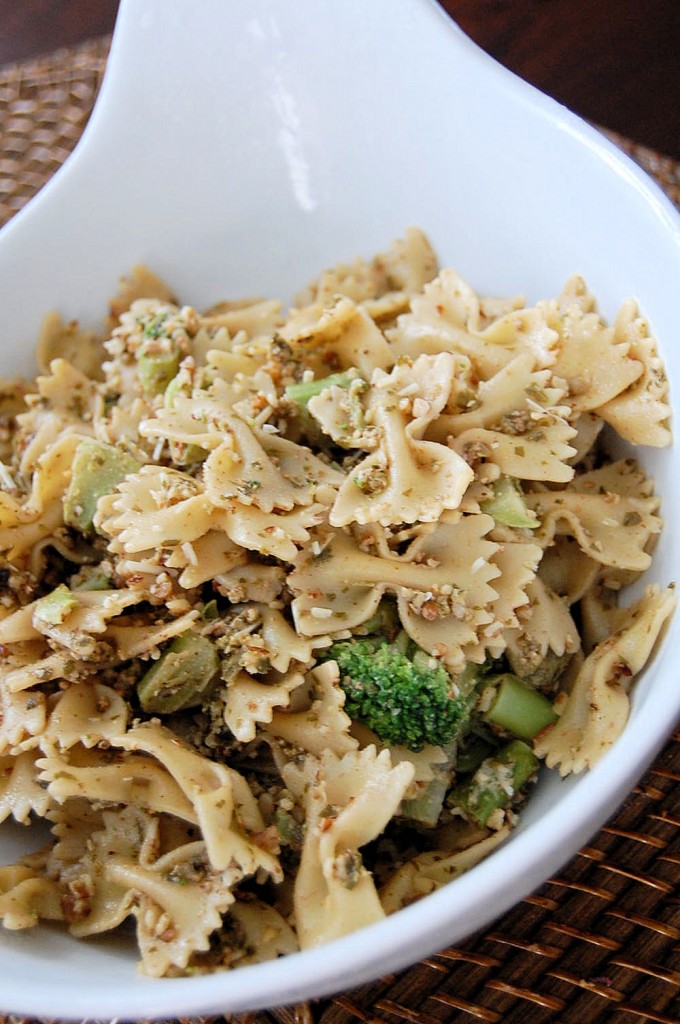 Sage and Pecan Pesto with Roasted Brocolli tossed with pecan crumbs
Ingredients
Pecan Pesto: (from Blue-Kitchen)
½ cup pecans
2 large garlic cloves, minced
½ teaspoon salt
1 cup packed fresh basil leaves, washed and dry
1 cup sage leaves
½ cup good quality olive oil
⅓ cup freshly grated Parmesan
hot water
½ tsp each of salt and freshly ground black pepper
Pasta:
16 ounces of noodles of your choice
2 TBSP olive oil
½ tsp salt
2 cups of fresh broccoli florets or 1 bag of frozen broccoli
1 tsp minced garlic
½ cup parmesan cheese
Instructions
Toast pecans in a nonstick skillet over a medium-low flame, stirring occasionally, until golden and fragrant—about 5 minutes. Transfer to a shallow bowl or plate in a single layer to cool completely.
Transfer pecans to a food processor and pulse until you have fine pecan crumbs. Reserve ½ cup of pecan crumbs and set aside. Mince garlic and mix with ½-teaspoon salt in a small bowl, mashing with a fork to form a paste of sorts. Combine basil, sage, pecan crumbs, garlic and Parmesan in bowl of food processor. Pulse several times to coarsely chop and combine everything. Add olive oil and 2 tablespoons hot water [you can steal some from the boiling pasta water] and blend to proper consistency. Don't overprocess—you want a little texture to the pesto.
Meanwhile, boil your pasta according to package directions. Heat olive oil in medium skillet and saute the broccoli and garlic until slightly tender. Stir in ¼ cup of reserved pasta water. Mix in the pasta and pesto. Toss with parmesan cheese and remaining pecan crumbs.