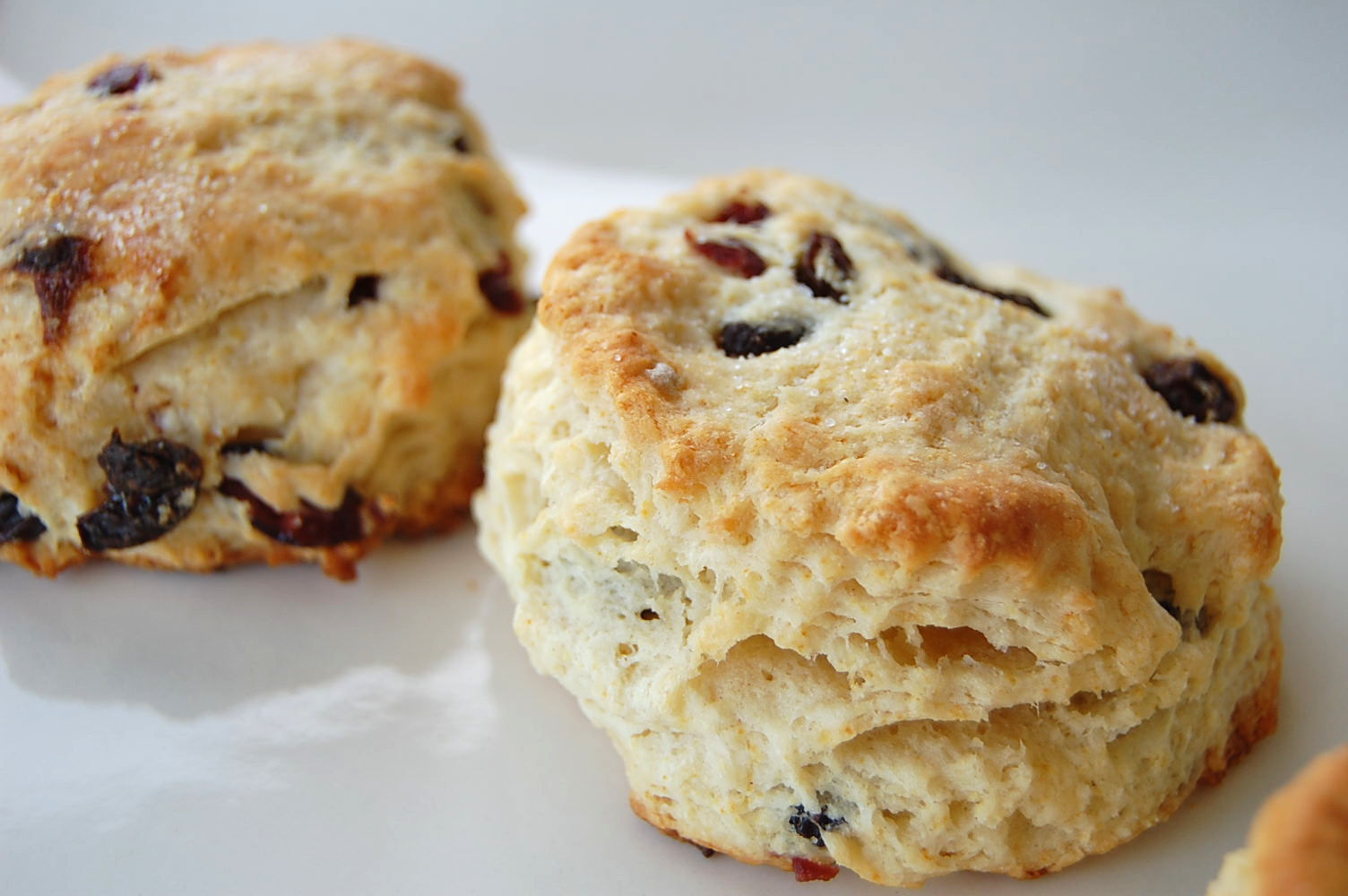 Leftover cartons of eggnog? I thought that might be the case come January so I came prepared with a delicious eggnog biscuit recipe that is a definite winner regardless if you are an eggnog lover or not. Last year I made the most amazing eggnog coffee cake and not to be outdone by the prior season I knew I had to step it up this year if I were to continue to call myself Ms. Belleicious.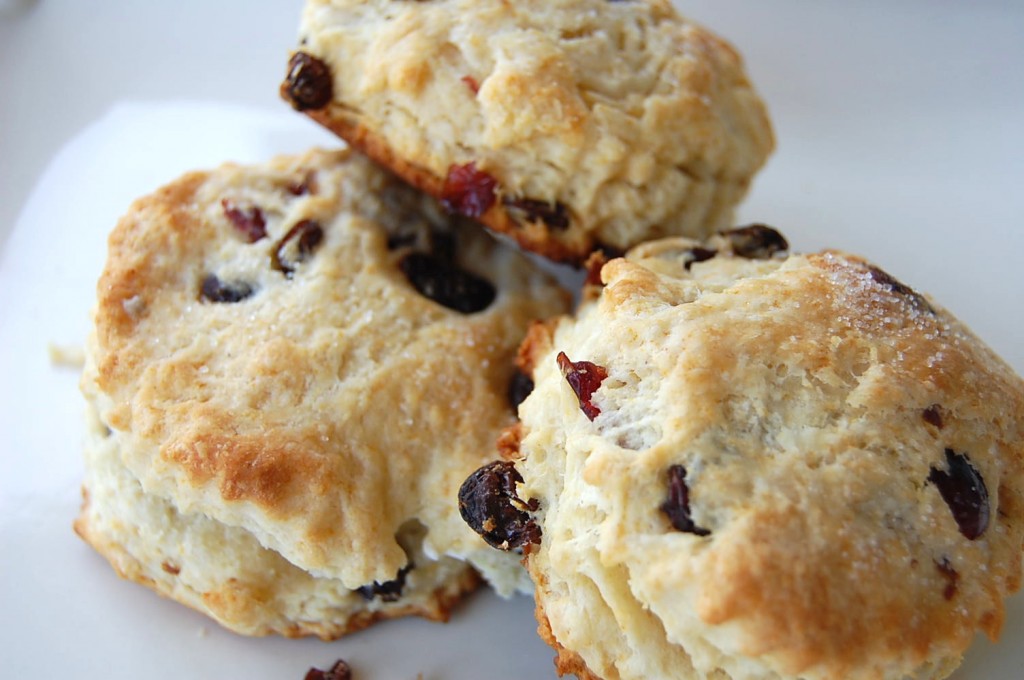 With an infant by my side and a 2 yr old running wild I proceeded to take what was left off our eggnog and pair it with spices like cinnamon, nutmeg and cardamom  and then make it a little fun by adding in some dried cranberries and raisins. Why biscuits you may ask? Well, I am always making breakfast foods to freeze for my 2 yr old and I thought a yummy biscuit would suit his tastebuds just perfectly! It is an extremely easy and quick biscuit that you can grab on the go-leaving you feeling all warm inside reminiscing over the memories from the past few weeks of celebrating the holidays with your friends and family. Well, for some it might not be warm and fuzzy memories but nonetheless memories! Good or bad times my Spiced Eggnog Biscuits with Cranberries will put a smile on your face and make you wish it was Christmas all over again (a stretch I know but I swear they will!:))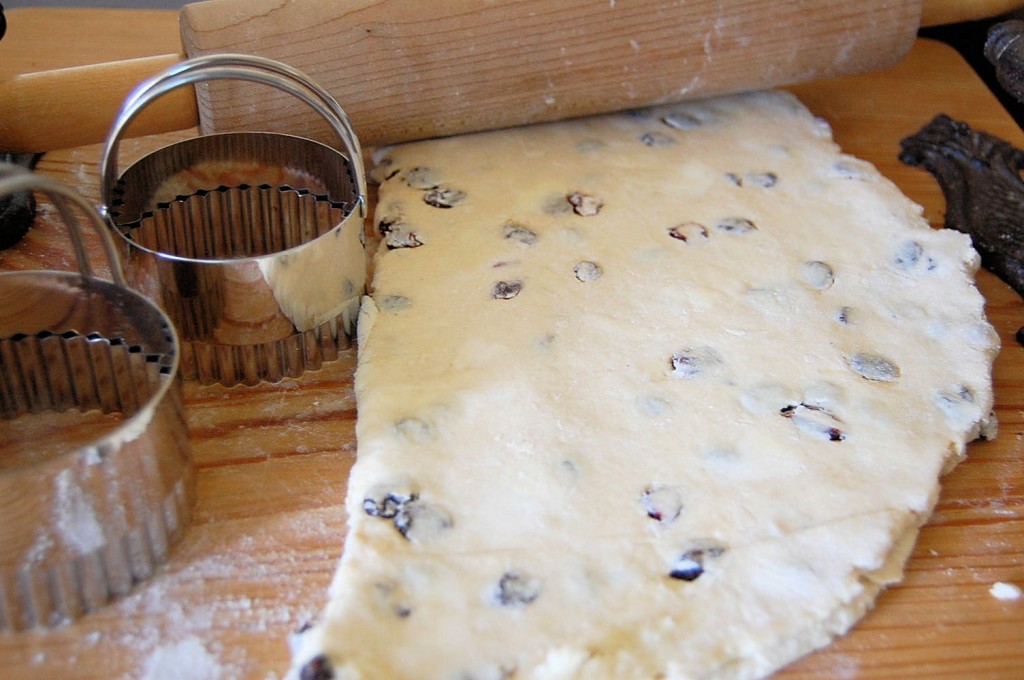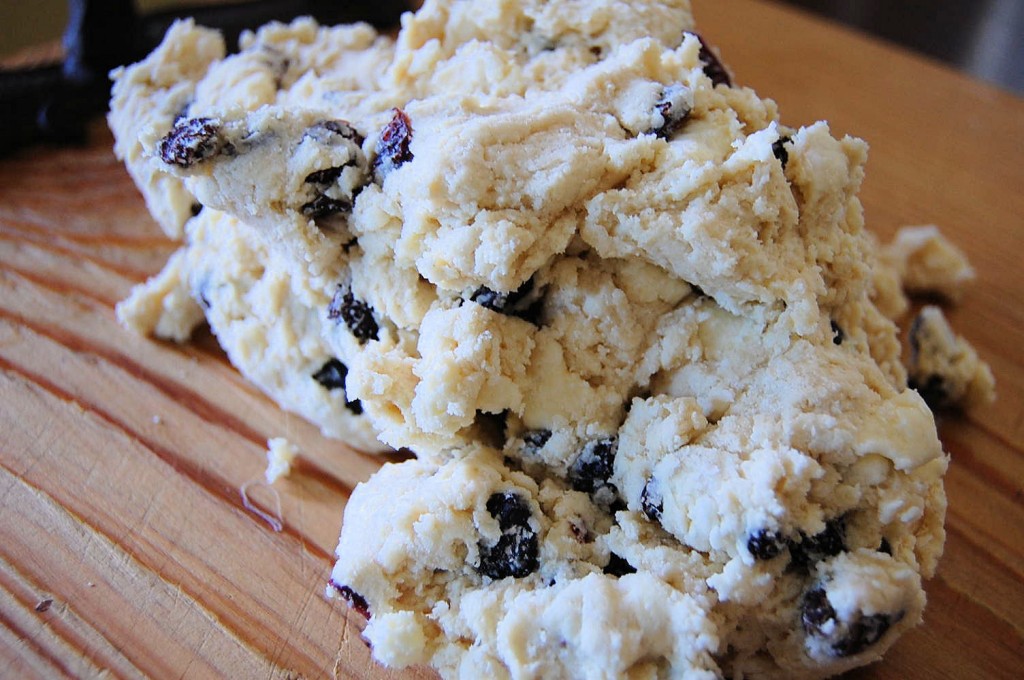 If you have noticed my posts lately are short and sweet but I swear while I might be slacking off in the wording department, I would not be doing you justice by slacking off in the recipe department! I vow as your humble Belleicious servant that in the weeks and months ahead you will be swamped with more amazing recipes than you can keep count. You see, I cheated- while still pregnant I thought of ingenius and fantastic recipes that I have always wanted to cook and made sure to write them down and prepare (some of them) in advance so I was sure to bring you the best of the best- baby or no baby- better yet- 2 yr old or no 2 yr old!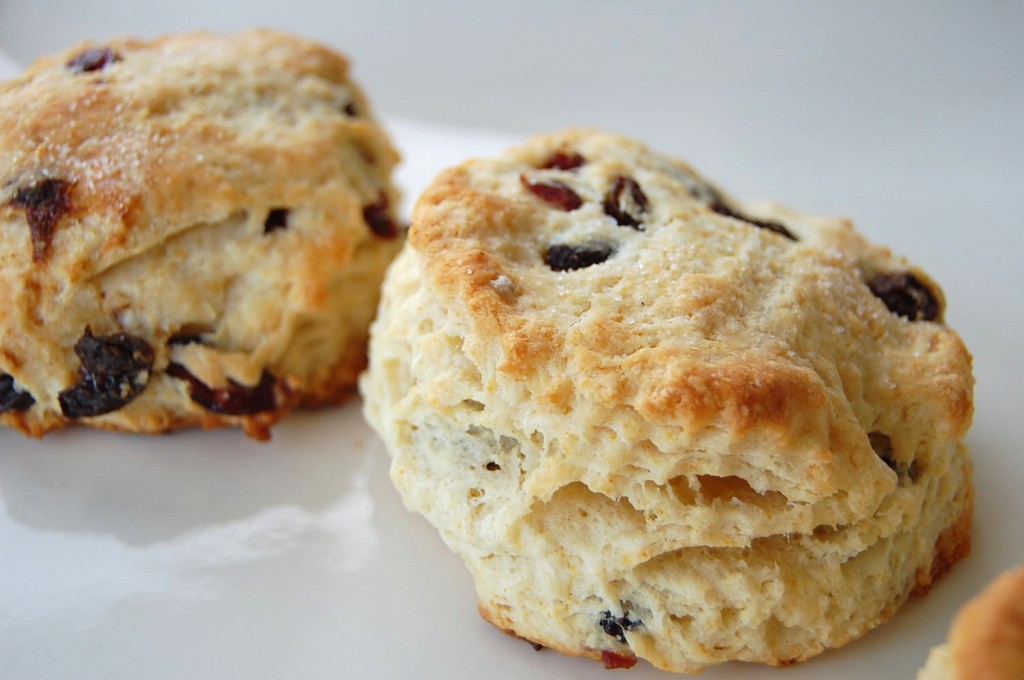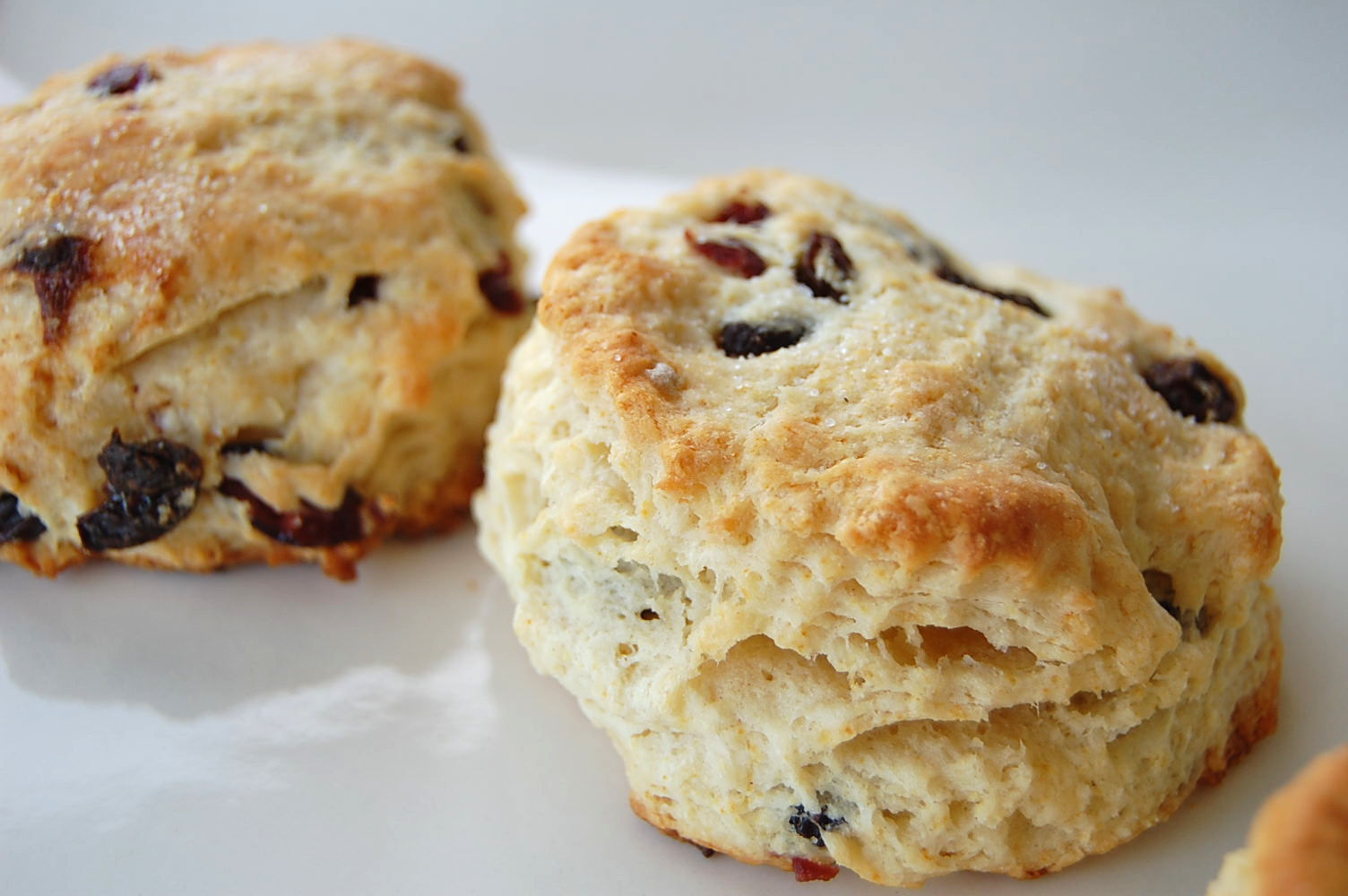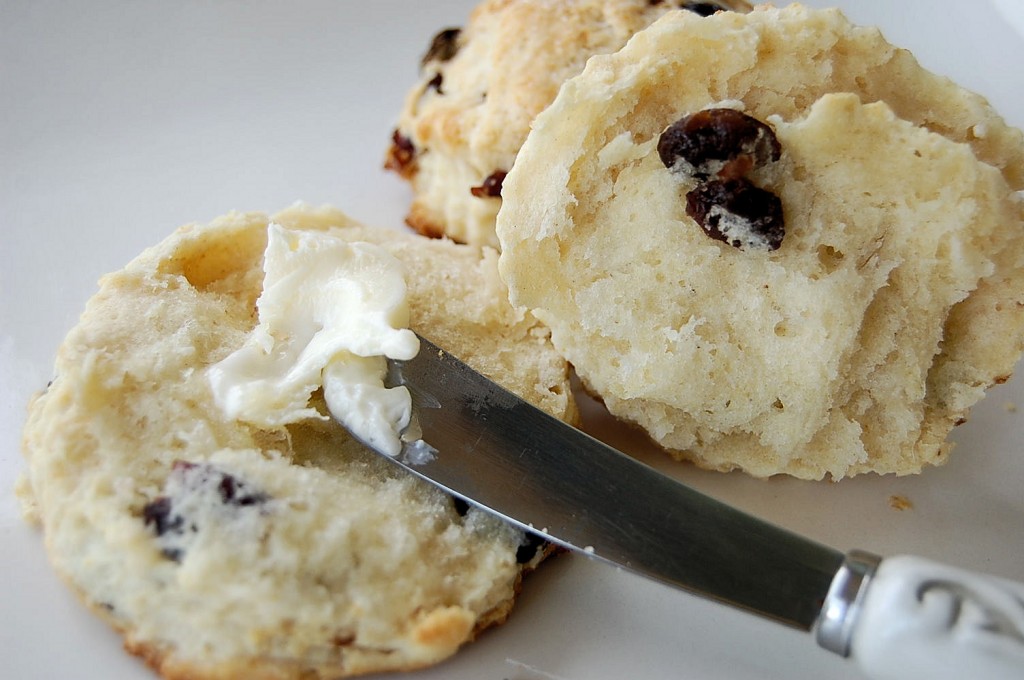 Spiced Eggnog Biscuits with Cranberries
Ingredients
2 cups all purpose flour
1 tablespoon baking powder
½ teaspoon salt
¼ tsp nutmeg
½ tsp cinnamon
½ tsp ground cardamon
1 stick very cold butter, cut into small cubes
½ cup dried cranberries
¾ cup eggnog
Instructions
Combine the flour, baking powder, spices and salt in a medium bowl. Whisk to combine. Incorporate the butter into the flour with your hands, a mixer or a pastry blender. Mix in the cranberries and raisins. Form a well in the center and pour in the eggnog. Using a wooden spoon slowly mix well just until combined. Flour your work surface and turn out the dough. Form it into a rough rectangle with your hands. Flour the top surface lightly, then roll it to a thickness of about ½ inch thick. Fold it into thirds, then roll it again and fold in thirds. Roll it to about ½- to ¾-inch thick then use a 2½-inch biscuit cutter to cut rounds from the dough.
Place the rounds on a baking sheet. If you prefer crisp edges, keep them separated. If you prefer tender edges, arrange them on the sheet so the edges touch.
Bake at 400 degrees until the biscuits are lightly browned, 12-15 minutes.