It's hard for me to admit this but I have never had chicken chili until this past week. Growing up it was always what most would call Texas style. Meat with tomatoes, beans and cheese. Sometimes we even topped the chili off by layering frito chips at the bottom of the bowl. With that in mind, I knew this season I wanted to expand my tastebuds outside the norm and try something new. Chicken-Corn Chili is definitely something new and it was utterly divine. I have never been more impressed by a chili. Packed full of vegetables and a spicy yet sweet flavor, getting back into my post-baby body should be easier than expected. Of course, not if I eat more cornbread with it than I am supposed to!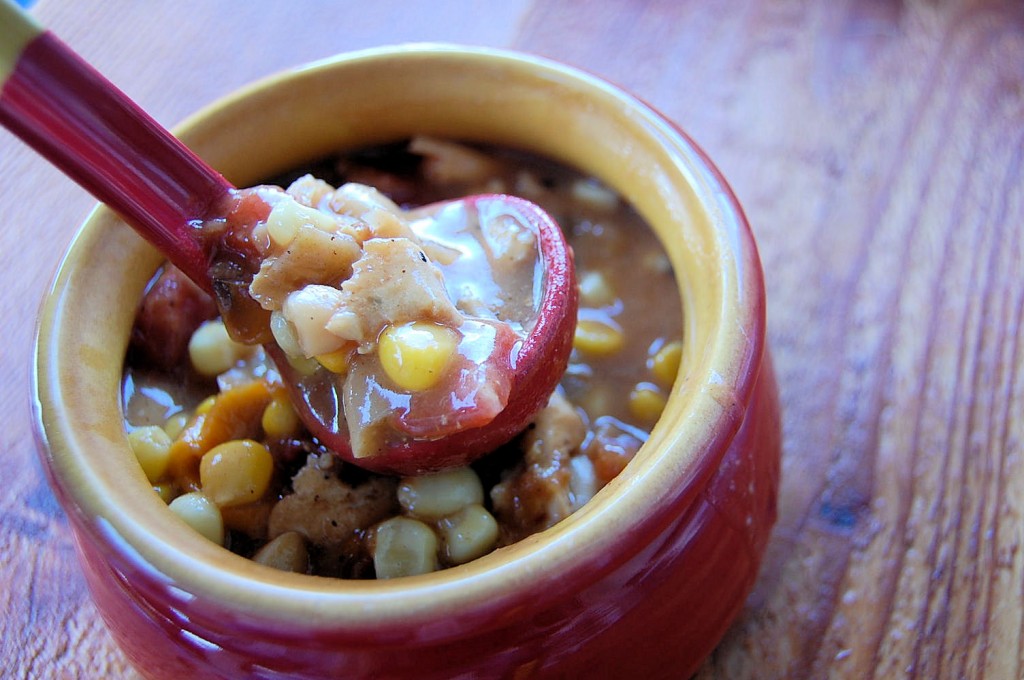 I liked that it was hearty yet much lighter than meat chili and it had a freshness to it because of the corn and white beans. In 75% of my recipes that call for shredded chicken I tell you to use a rotisserie chicken but this is not the case for my chili recipe. There is something about the juicy moist flavor of the freshly pan-seared chunks of chicken creating a pad of sweet but savory juices. Those same juices get to stay put with the rest of the ingredients once the chicken exits the pot. If you are expecting meaty and hearty, then don't. If you are expecting something rich, fresh, flavorful and a tad spicy, then you came to the right place.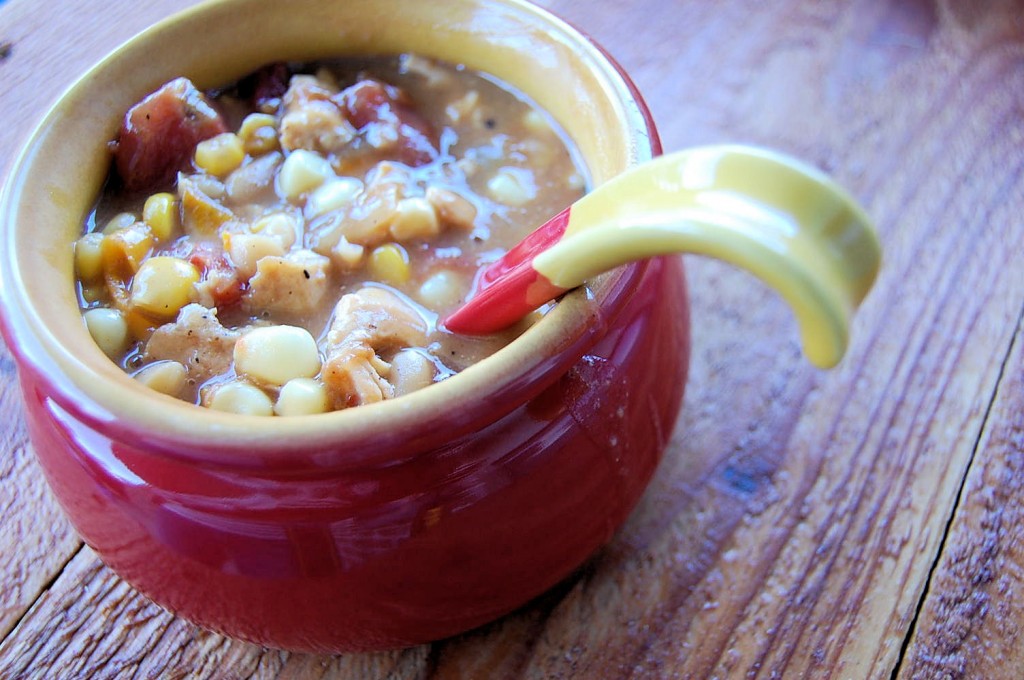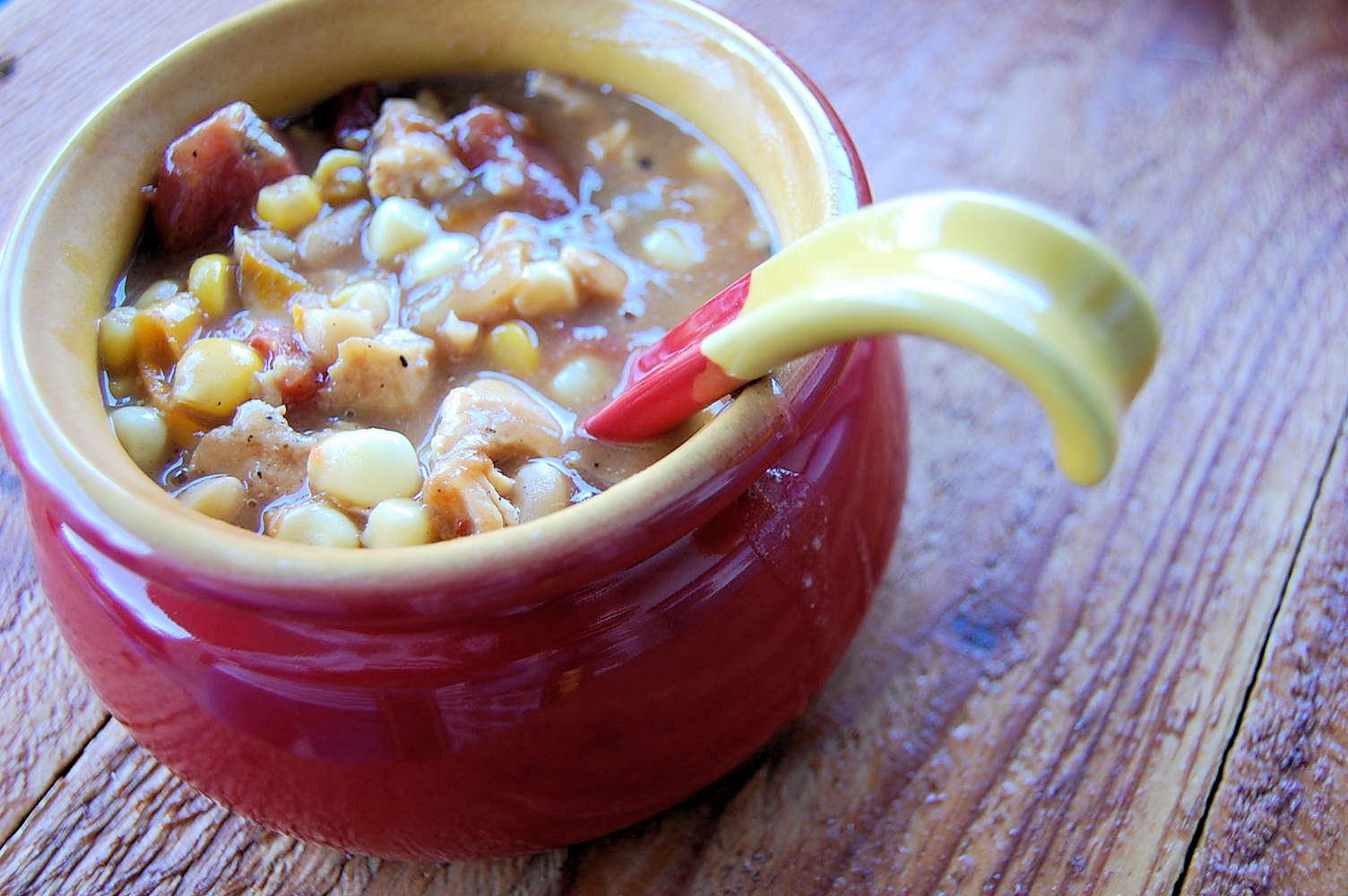 A nice twist on the traditional beef version. Serve with toppings like: limes, cilantro, cheese, avocado, sour cream, and tortilla chips.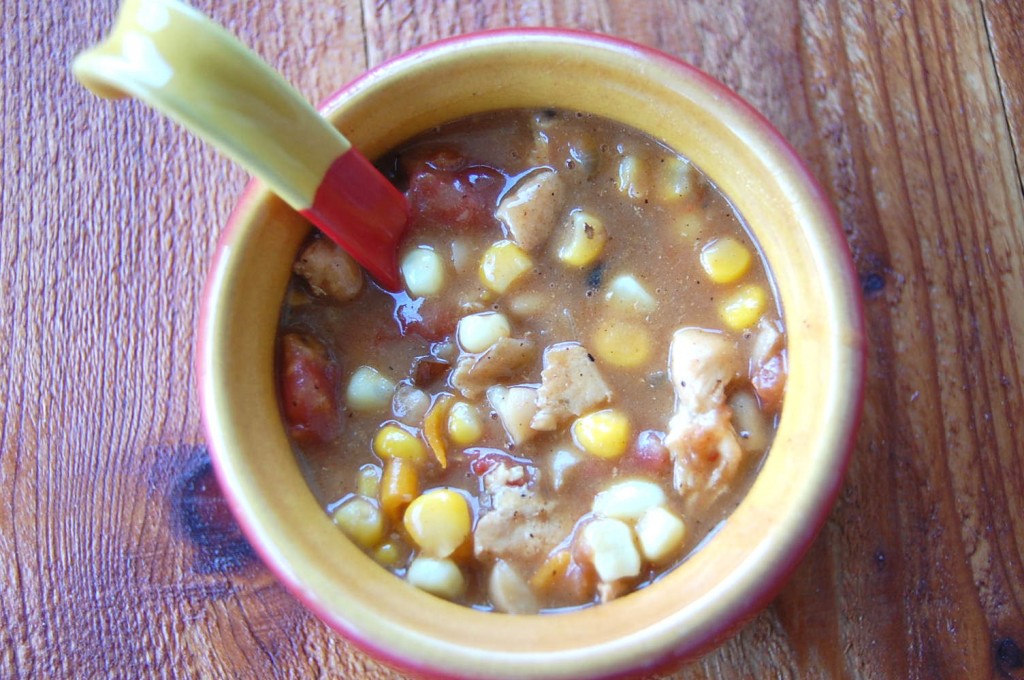 Chicken Corn Chili
Ingredients
3 TBSP Devo Olive Oil
1 onion, diced
2 cloves garlic, minced
2 garlic cloves
1 red bell pepper, diced
1 yellow bell pepper, diced
1 can green chiles
1 tsp cumin
2 cups chicken broth plus 1+ cup water (water based on whether you like it chucky or soupy)
2 cans white beans, drained
1 ½ lbs chicken tenders
1 cup shreeded montery jack cheese
1 cup frozen corn
½ cup chopped cilantro
2 tsp Salt and pepper each
1 tsp oregano
1 tsp sugar
1 tsp Cajun seasoning
1 tsp paprika
Instructions
Season the chicken tenders with 1 tsp salt and pepper each, paprika, sugar and oregano. Pan-sear the chicken tenders in 1 TBSP of olive oil in a large dutch oven or pot over medium to high heat until cooked. Remove the chicken and set aside.
Saute the onions, bell peppers and garlic in 2 TBSP of olive oil until slightly tender (they will continue to cook throughout the process). Add in the green chiles. Mix in the flour and stir until your veggies and flour are all incorporated (note we are not doing the traditional roux here). Pour in the warm chicken stock and whisk continually until there are no lumps. Season with the remaining salt, pepper and cumin.
Bring to a boil add in the frozen corn and beans.Simmer for 20-30 minutes. Before serving stir in the cilantro and top each individual bowl with shredded cheese.