Have you ever heard of oyster crackers? No I am not talking about eating an oyster on top of a cracker with a touch of horseradish and hot sauce but rather a cute little oyster shaped- you guessed it- cracker that is puffy and crispy and the perfect base for a load of seasonings.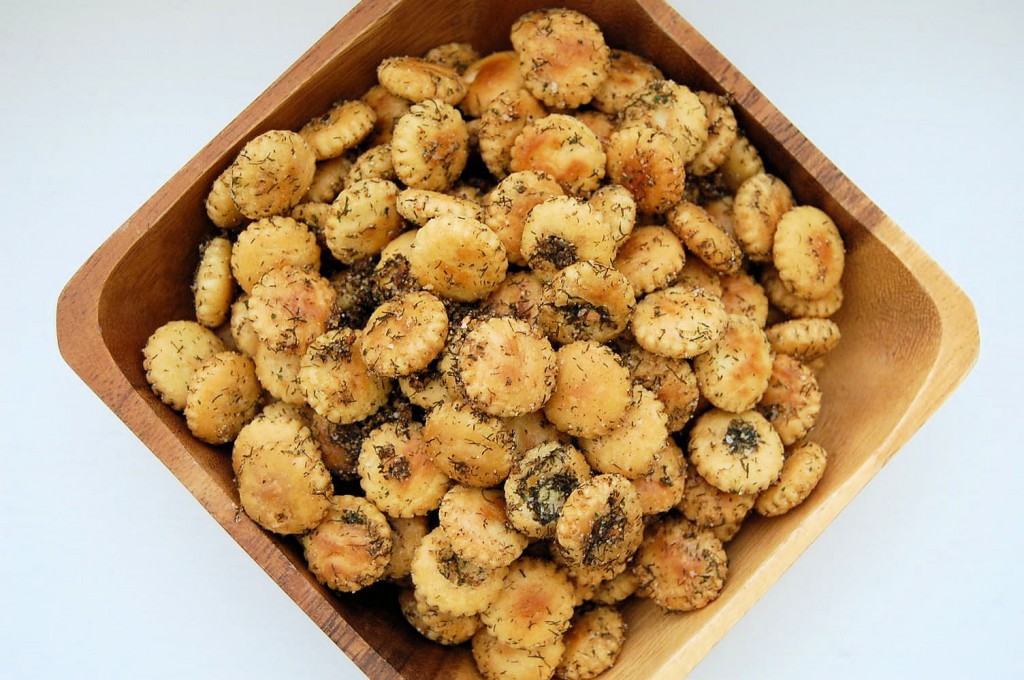 No one had to introduce me to an oyster cracker. Eating handfuls of this delicious snack is something I grew up doing and since my college years I have done my share of introducing others to this amazingly simple snack. If you have stuck around my site long enough you have probably heard me speak about my late grandmother Lucy- a.k.a. the Queen Bee! She was known all around town for her oyster crackers. I have seen many recipes for them over the years but not one comes close to her perfection. I am not one to fancy myself with pre-mixed seasoning packets but if you don't include a packet of ranch salad dressing (powder form) into this recipe then by all means just call it quits- give up while you can! Only Kidding!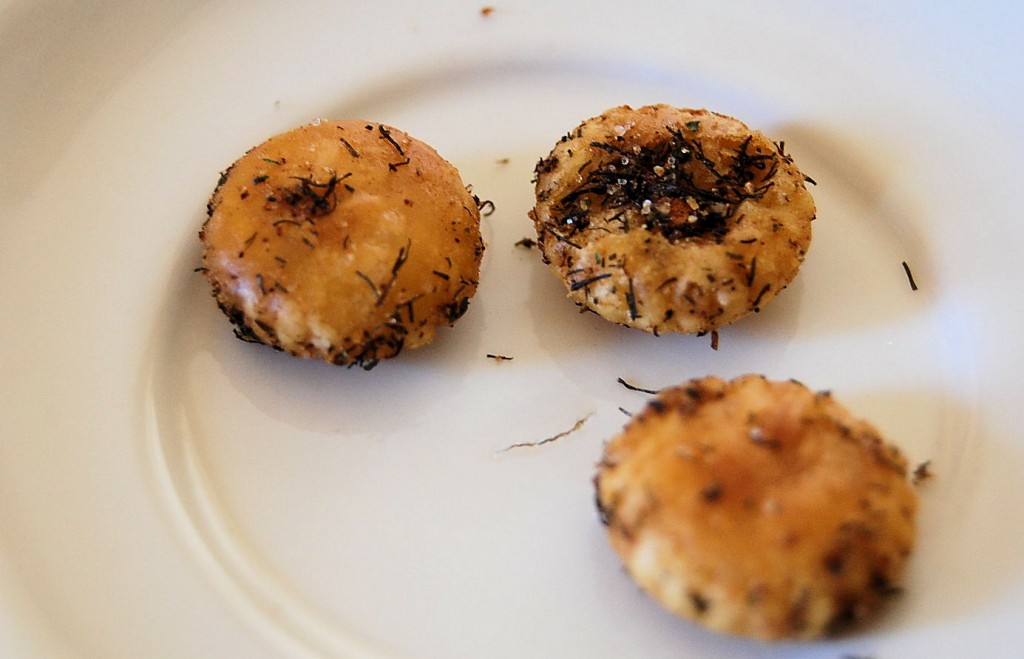 Seriously, a mix of ranch dressing, oil, S&P, cayenne and her favorite ingredient-Dill- makes this snack irresistible and the perfect accompaniment to your New Year's Eve party!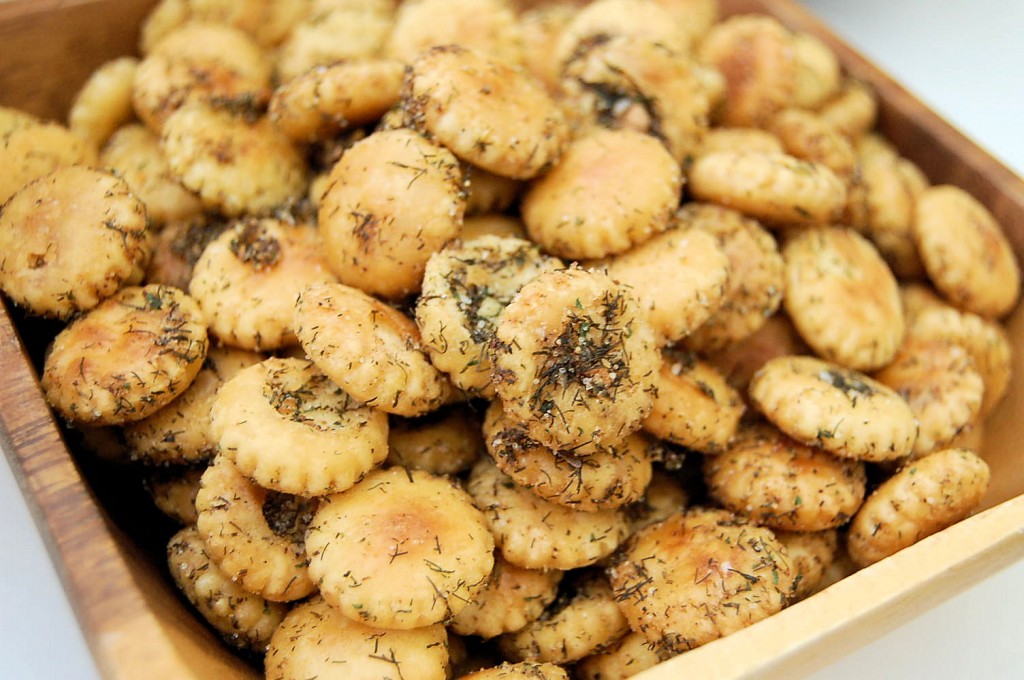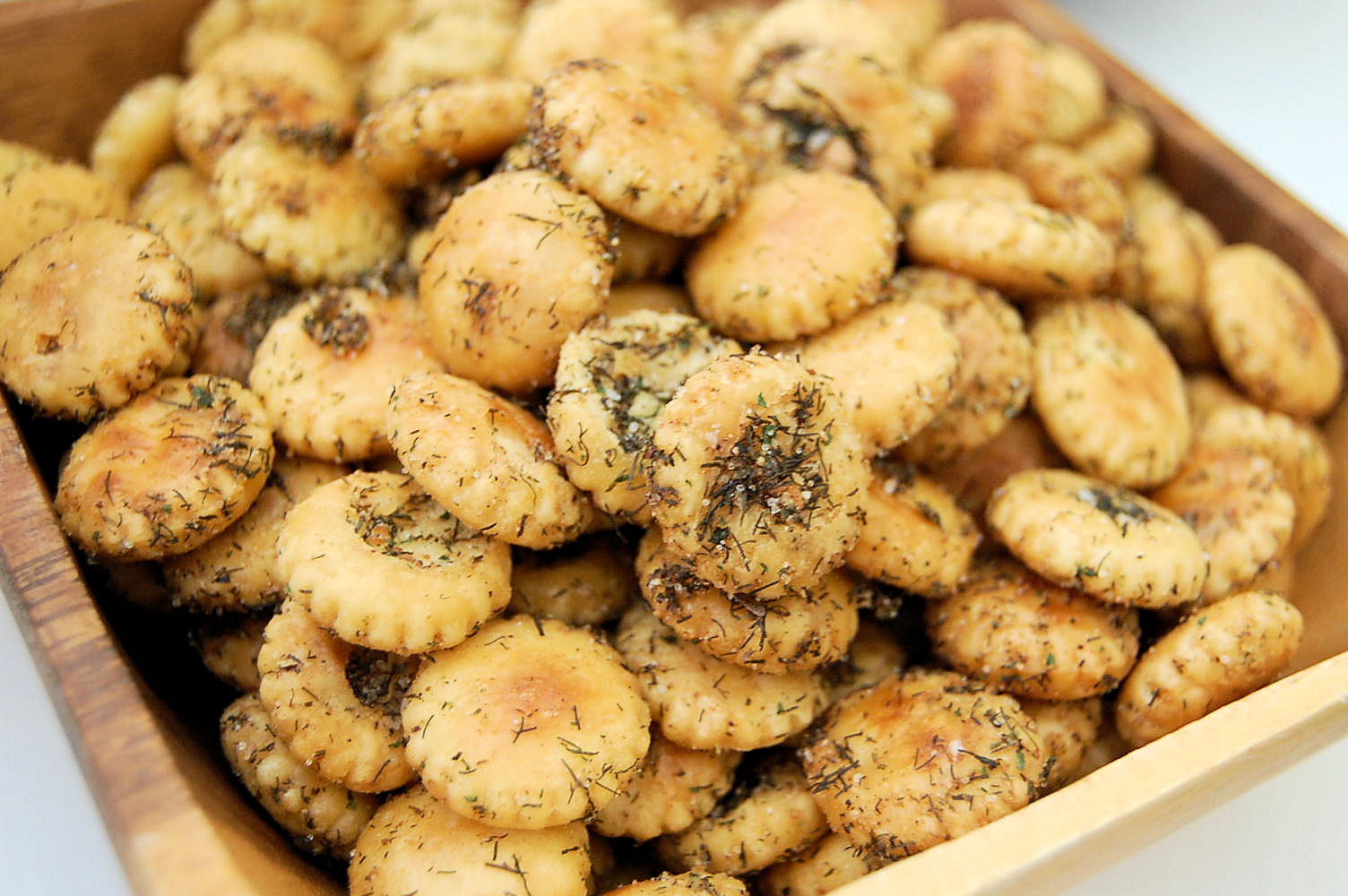 Dill Oyster Crackers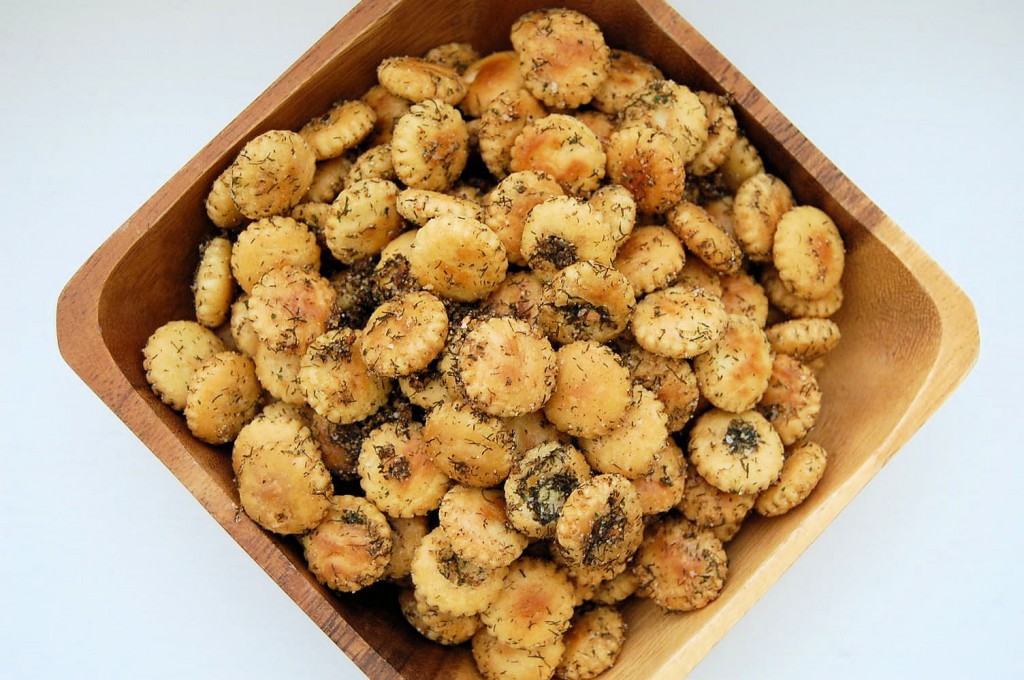 Ingredients
1 package of oyster crackers
2 TBSP dill
¾ cup vegetable oil
¼ tsp cayenne pepper
1 tsp salt
1 tsp pepper
½ tsp garlic powder
1 packet of ranch salad seasoning mix
Instructions
Mix the the oil with the seasonings- pour over the crackers and stir nicely to coat all the cracker pieces. Allow to sit for 10 minutes to soak up the seasoning. Bake in the oven at 200 for 15-20 minutes until golden brown. Allow to cool completely before storing in container or ziploc bag.
Nutrition Information

Serving size: 3-4 cups