Appetizers
Appetizers Day 3- Peppered Squash Sausage Rye Rounds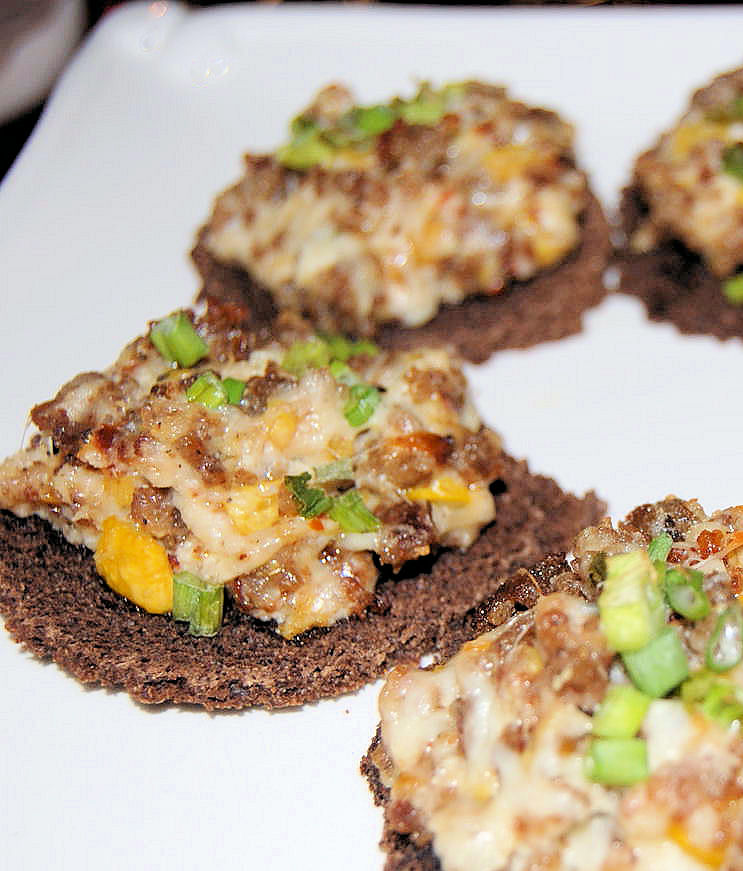 I just love appetizers don't you? They are fairly simple and 9 out of 10 times they satisfy even the hungriest guest. Small bites packed with huge punches of flavor is better than any large dish of food in my opinion. The best appetizer for parties or special occasions is my rye bread topped with a mixture of sausage, squash, green onions and cheese. It is the perfect combination of salty and nutty flavors and not once has it ever failed me. Again, it is a great recipe to make ahead and freeze until party time.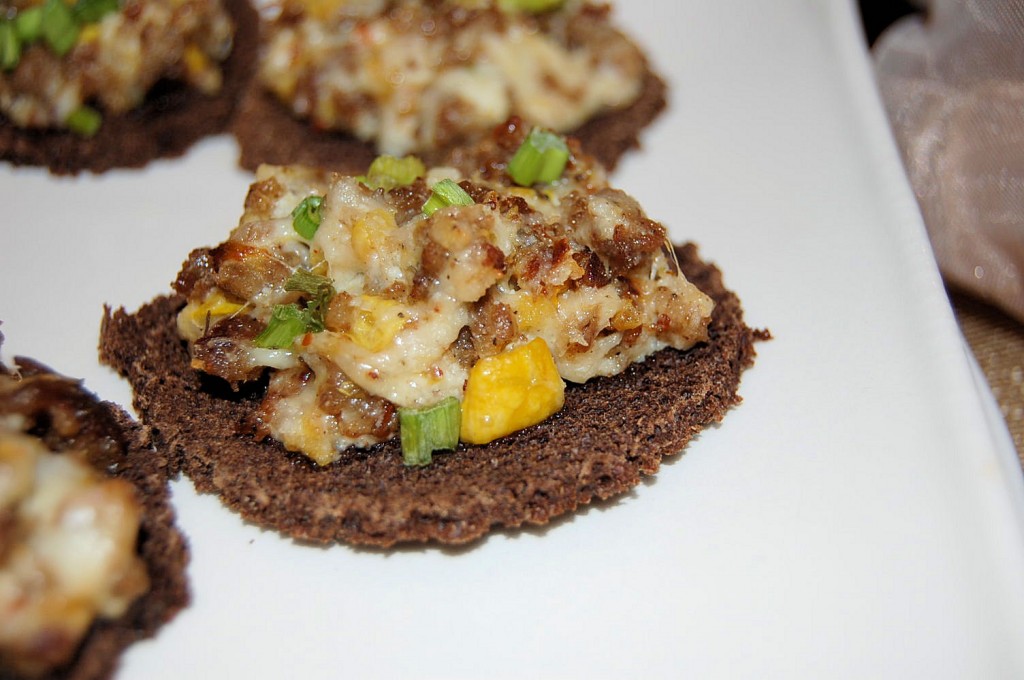 Growing up we called them Party Pizza's but over the years I have adapted them to be slightly more healthy and suit my various needs by incorporating different flavors and ingredients. Thus, I have changed the name to a more classy title Peppered Sausage Rye Rounds. The term peppered refers to the amount of freshly cracked black pepper that the sausage and squash are sauteed in. They might not be the fanciest hors d'oeuvres you have seen but I promise they will go before all the others- irresistible to the end.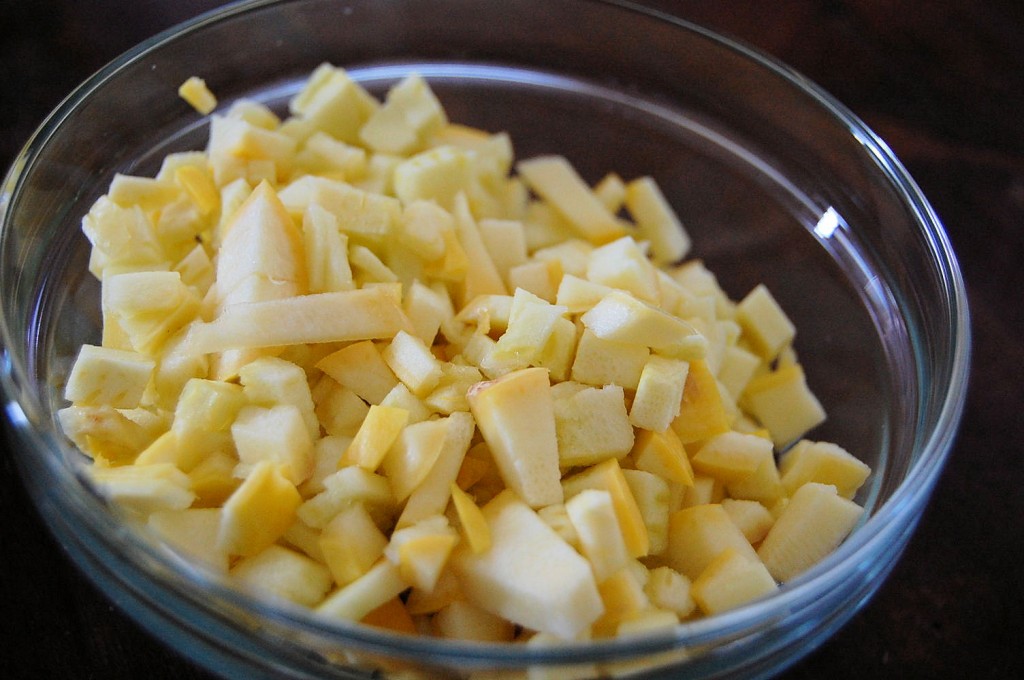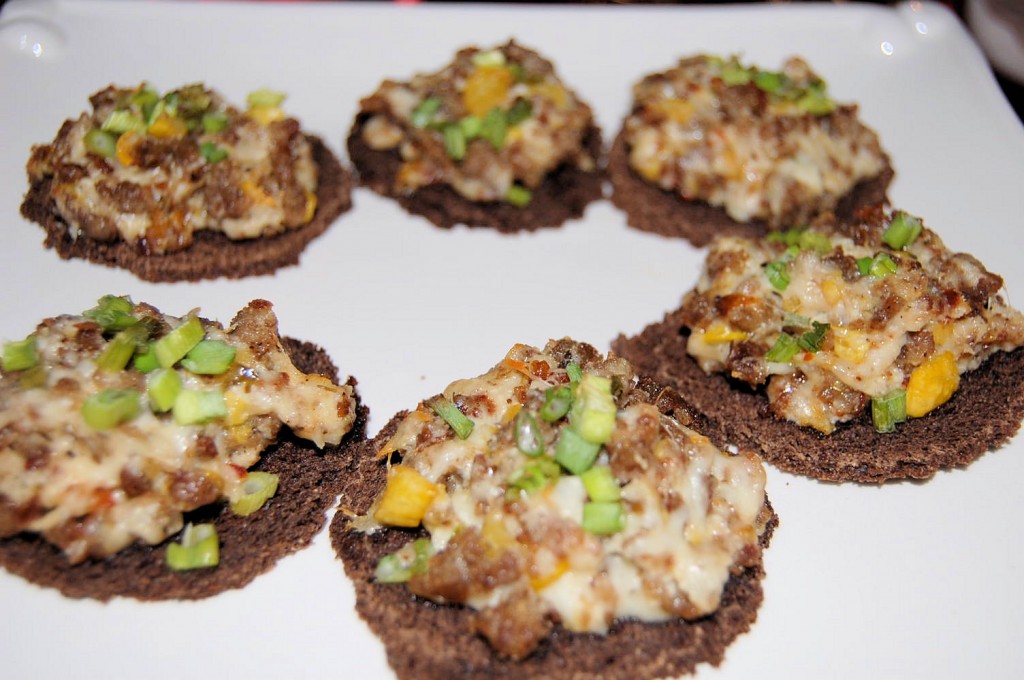 Gruyere cheese with green onions, a little mustard and a squash and sausage mixture all melted atop cocktail rye bread and toasted is the ultimate satisfying appetizer. Your guests are never going to want to leave- is that good or bad??????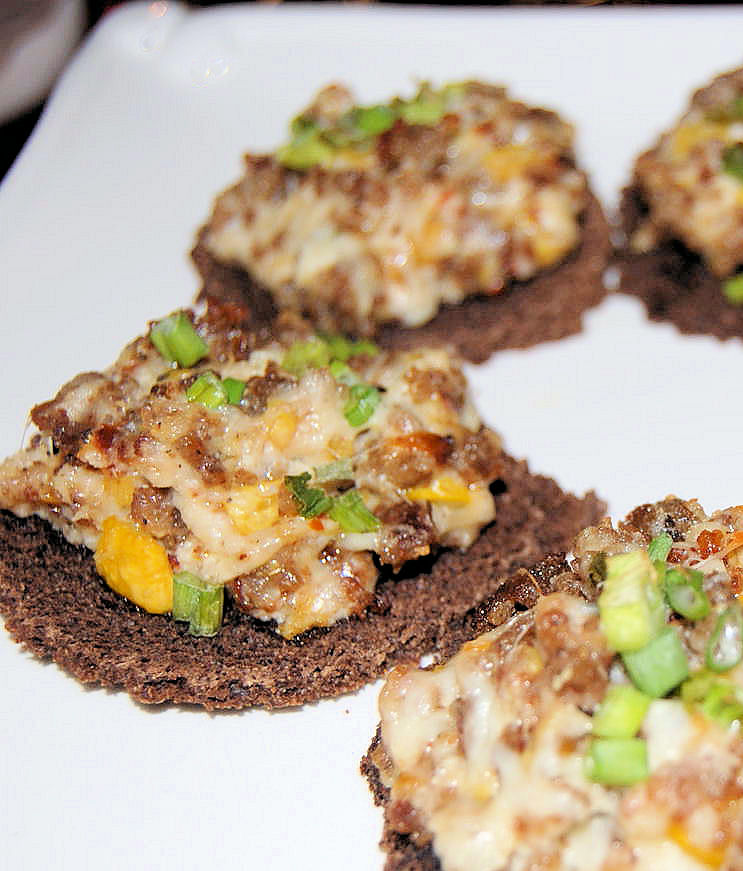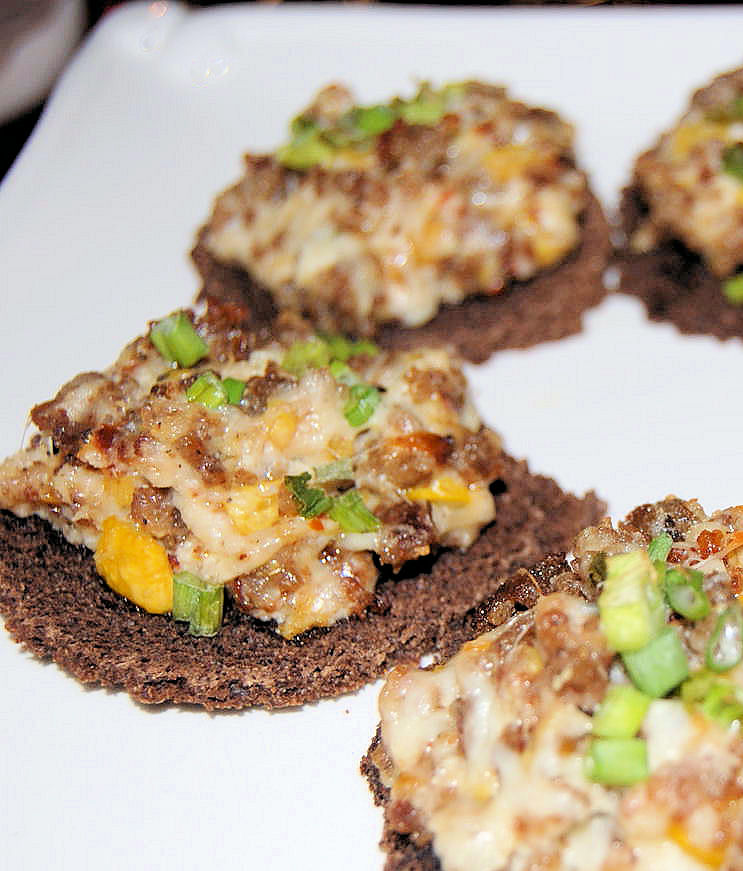 Appetizers Day2- Squash Sausage Rye Rounds
Ingredients
1 lb. regular pork sausage
1 large squash, diced
6 ounces of grated Gruyere cheese
1 TBSP dijon mustard
1 tsp cracked black pepper
½ tsp salt
½ tsp sage
½ tsp oregano
1 stack of rye bread rounds or 1 loaf of rye bread cut out into small rounds
Instructions
Cook sausage over medium heat, add in the diced squash, dijon mustard and 1 tsp of cracked black pepper. Saute until tender and sausage is cooked. Add in the oregano, thyme and salt. Transfer to a large mixing bowl and stir in the grated cheese. Top the rye rounds or rye bread slices with the sausage and cheese mixture and place on baking sheet. Garnish with green onions and bake at 375 for 10-12 minutes.
Nutrition Information
Serving size:
8-12 (as an appetizer)