Last month I had the most delicious cup of apple cider (family recipe soon to come) and I thought to myself I wish I could bottle up this cider flavor and stuff it into a cookie. Why you ask? Because along with my apple cider I was also dunking a leftover sugarcookie into the cup and the flavor combo was outrageous. Seriously, spell inducing.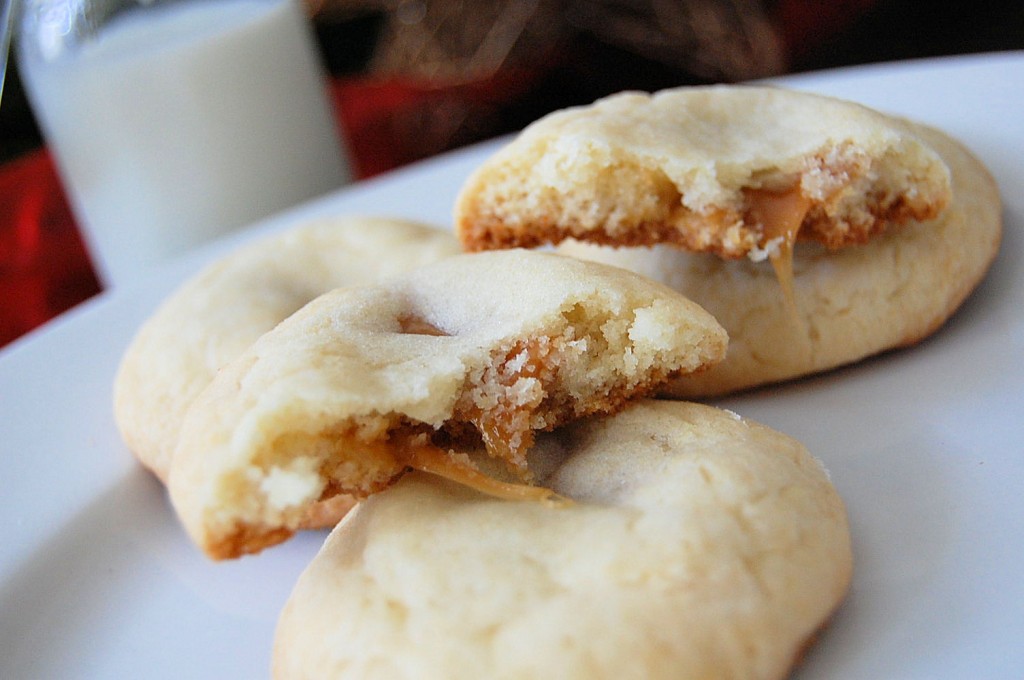 So with this new found flavor love I began my search for a recipe that fit this description. I do this a lot growing up with clothes, it used to be a pet peeve of my moms because I would draw up/imagine what type of dress I wanted to wear to Homecoming or Prom and then make us go out looking for it- mind you the dress might not physically exist but it did exist in my mind and so we had to "hunt" it down. It would take us trip after trips and hours after hours driving all distances (like 7 hrs to dallas to find that "special" dress) but dang it-find it I did or at least as close to it as you can get.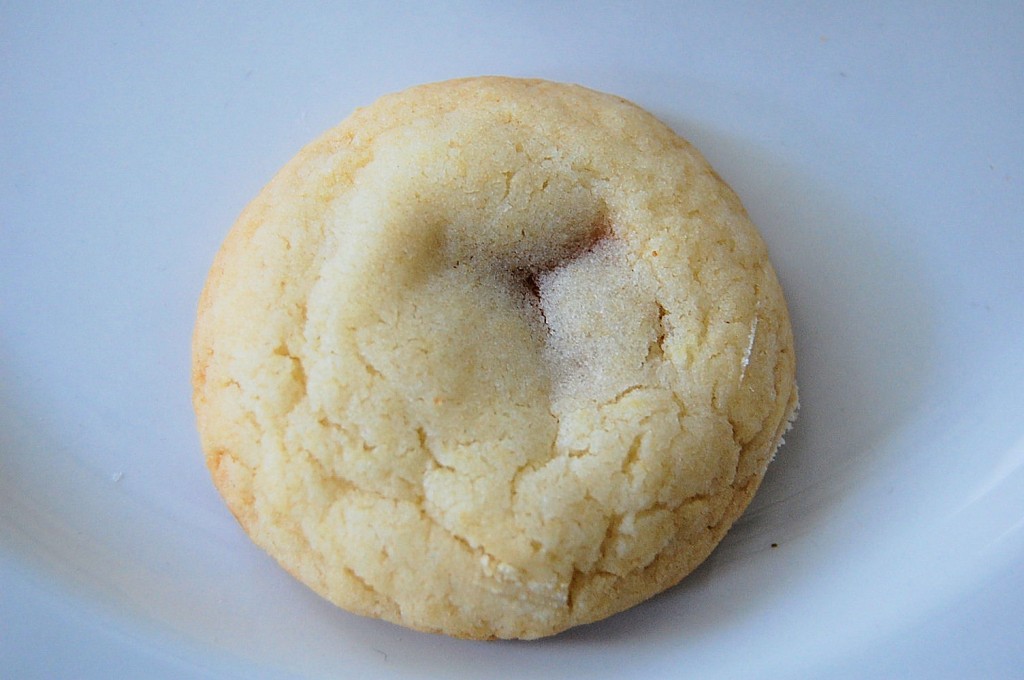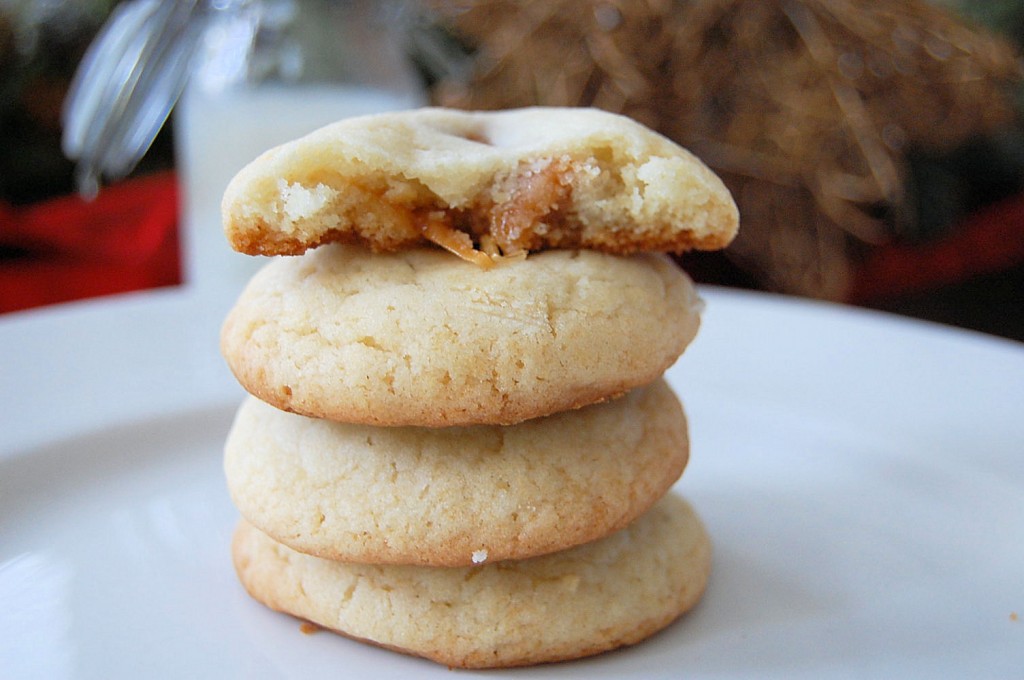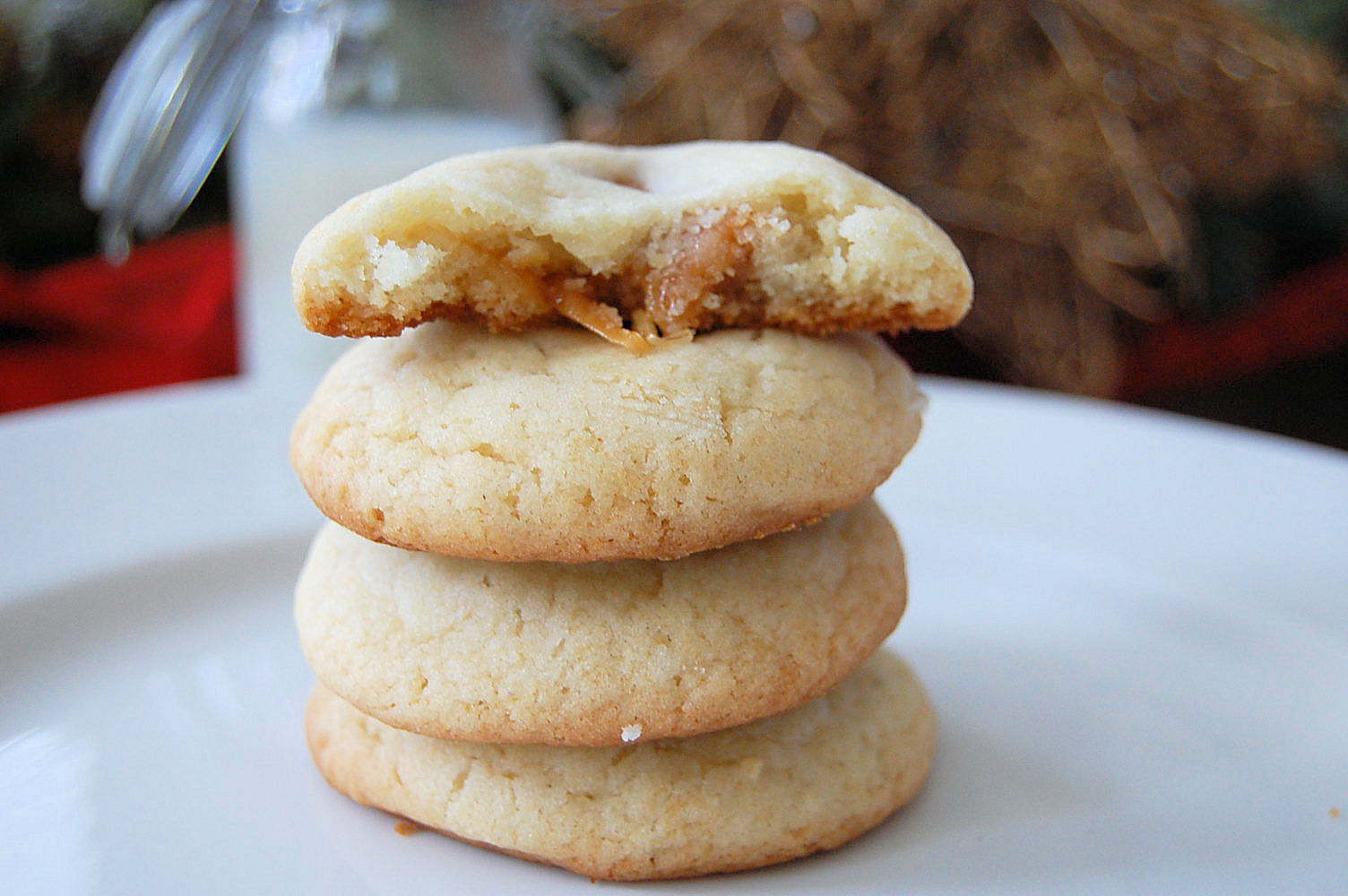 This is the case with my apple cider puff cookies. I found a recipe that somewhat fit the description and then twisted it all up until lo and behold it was perfect. The flavor of the apple cider with a chewy caramel stuffed into an unbelievably delicious piece of cookie dough is something you will never forget. It is like a mini apple pie cookie!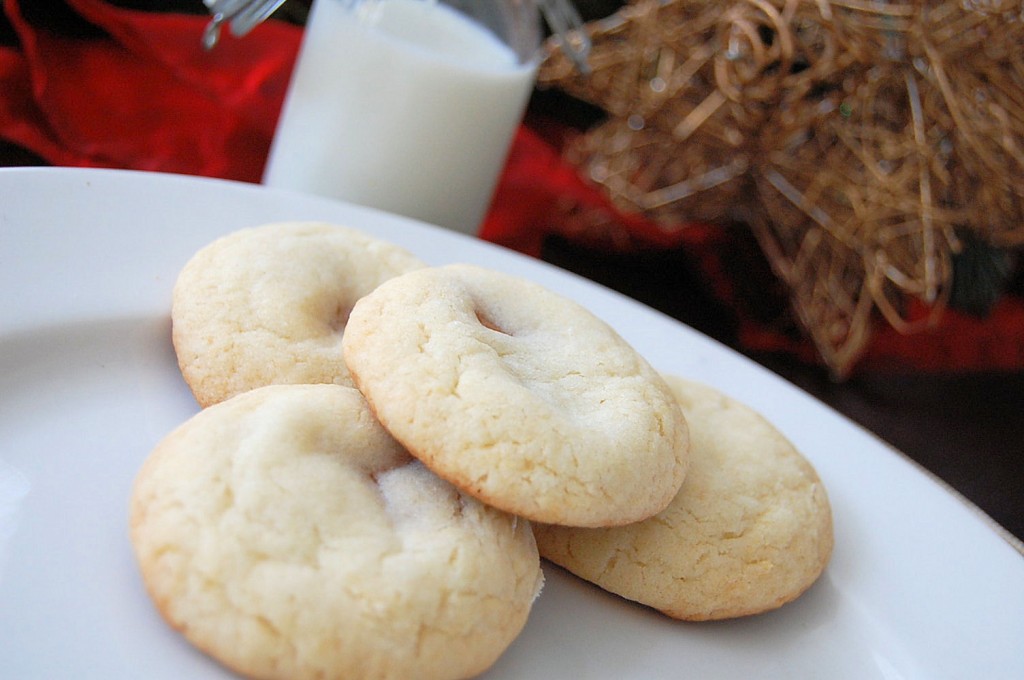 This is truly one of my favorite inventions yet and I hope you enjoy it as much as I did.
Christmas Cookie Time- Apple Cider Caramel Stuffed Cookies
Ingredients
1 sugar cookie dough Recipe plus
1½ tsp Spiced Apple Cider Instant Drink Mix combined with the dry ingredients
For the filling:
1 package of caramel pieces, unwrapped and ready to go!
Topping:
Caster sugar, cinnamon and sugar mix, lemon crystals
Instructions
Follow directions according to the sugar cookie recipe found here. Wrap dough in plastic wrap and refrigerate for at least 2 hours.
Roll dough into large individual balls and then place a caramel in the center. Roll the dough again through your hands to seal the caramel piece inside making sure there is none to be seen. Repeat with remaining dough.
Bake on parchment lined baking sheet at 350 for 8-10 minutes until lightly and slightly:) golden. Sprinkle with sugar crystals, cinnamon and sugar mixture or caster sugar and STUFF STUFF STUFF them into your mouth!