This one cookie that might actually keep Santa from completing his mission on Christmas Eve. With huge HINTS of cappucino,a soft yet crispy texture and topped with powdered sugar, these cookies will have your friends singing JOY TO THE WORLD!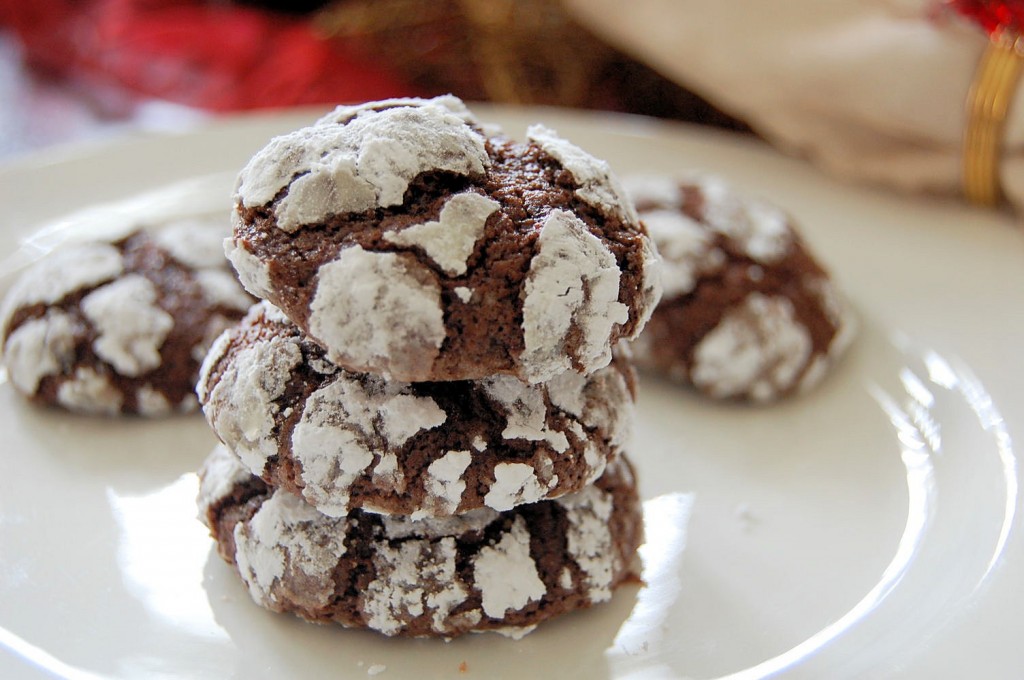 If you can make a sugar cookie then you can make these. Make sure to have instant coffee granules to use in the recipe and not brewed coffee or coffee grounds. I attempted to make these the first time around with coffee liquer and then again with brewed coffee and the cappuccino taste I was so eagerly searching for just wasn't coming out. The instant coffee granules is the way to go.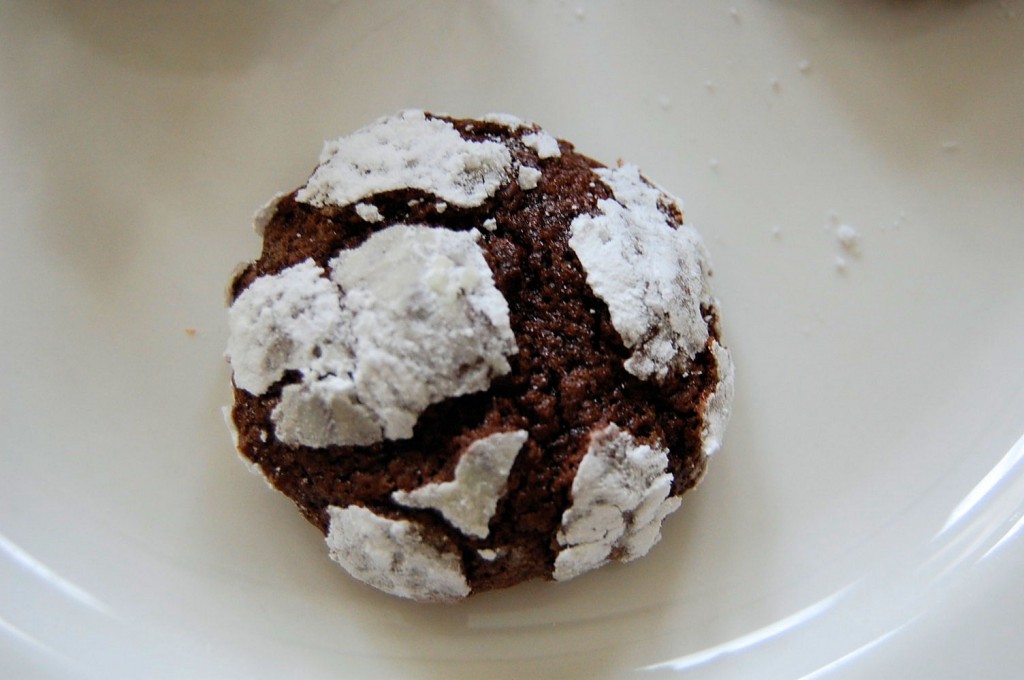 What else can I say about these cookies? Nothing but MAKE THEM!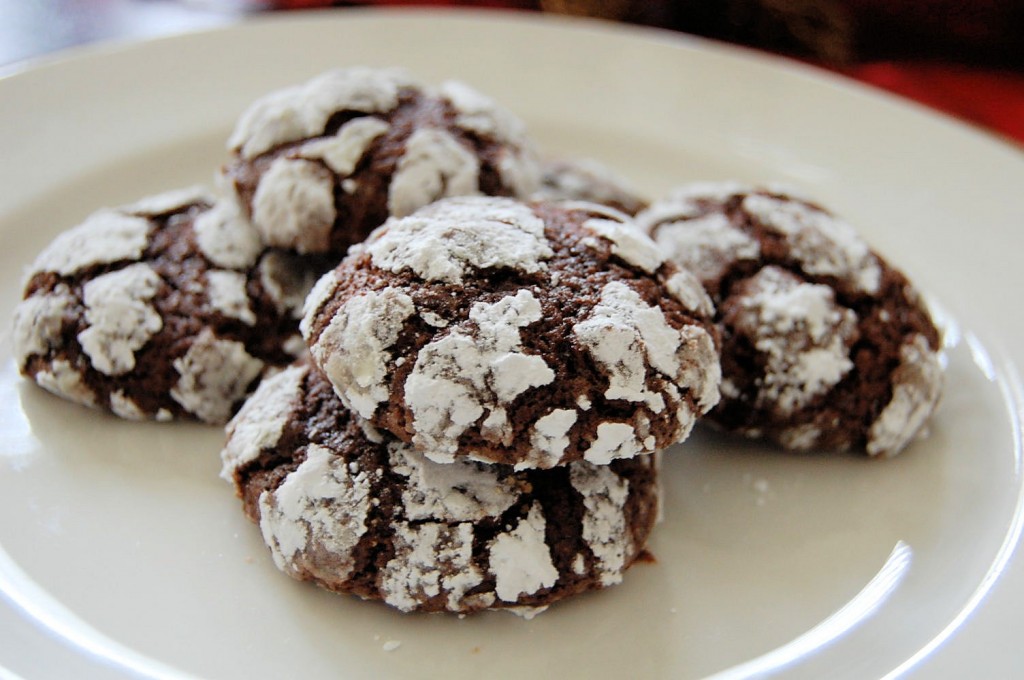 Gift Packaging Idea:
Cut a strip of scrap-booking paper and adhere it around a tall round tin using crafts glue. Attached lettered game pices to te side of the tin that spell something like Joy or Peace. affix a ribbon around the side ofhte lid and attachd a scalloped gift tag to the top fo the lid using crafts glue.
Cookie-Candy Post Day 3- Giant Espresso Crinkles
adapted from Martha Stewart
Ingredients
½ cup all-purpose flour
¼ cup unsweetened cocoa powder
4 teaspoons instant espresso
1 teaspoon baking powder
⅛ teaspoon salt
4 tablespoons unsalted butter
⅔ cup packed light-brown sugar
1 large egg
4 ounces bittersweet or semisweet chocolate, melted and cooled
1 tablespoon milk
Confectioners' sugar, for coating
Instructions
In a medium bowl, sift together flour, cocoa, espresso, baking powder, and salt. With an electric mixer, cream butter and brown sugar until light and fluffy. Beat in egg until well combined; mix in cooled chocolate. With mixer on low, gradually add flour mixture; beat in milk until just combined. Flatten dough into a disk; wrap in plastic. Freeze until firm, about 45 minutes.
Preheat oven to 350 degrees. Line two baking sheets with parchment. Shape dough into 1-inch balls. Pour confectioners' sugar (about ½ cup) into a medium bowl; working in batches, roll balls in sugar two times, letting them sit in sugar between coatings.
Place on prepared baking sheets, 2 inches apart. Bake until cookies have spread and coating is cracked, 12 to 14 minutes; cookies will still be soft to the touch. Cool cookies on a wire rack.