Okay guys! Are you ready for Day 2 in my Belleicious Candy Land ? Today I have one of the most decadent treats I have ever made. It is a cross between an oreo cookie, a candycane and a sugar cookie. Sounds weird but interesting huh? Seriously, IRRESISTIBLE! Layers of sugar cookie batter is pressed into a pan and then topped with a creamy peppermint fudge sauce then chilled and then layered with white chocolate ganache.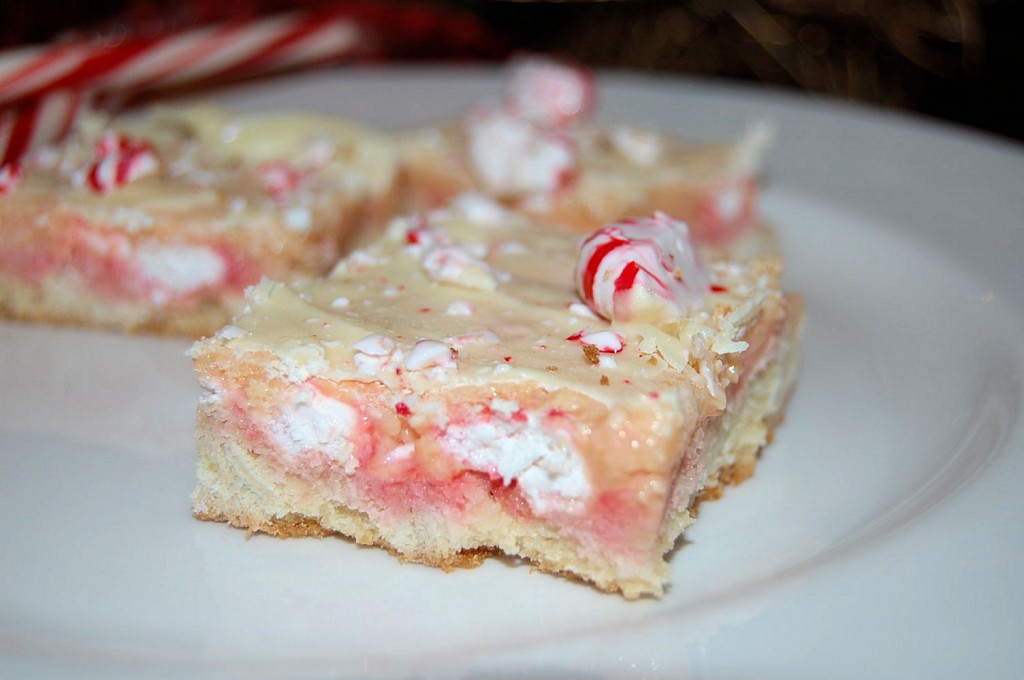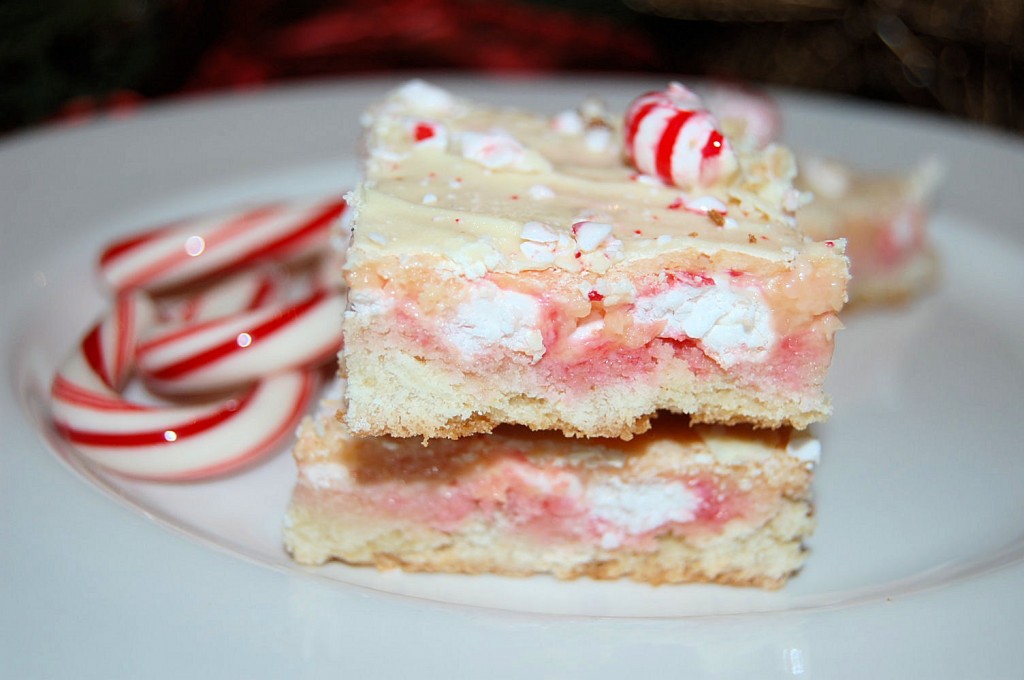 I am cutting this post short today as I have a big announcement. My husband, Grant and I are now a family of 4! We welcomed Connor Phillip Maher into the family Monday night at 11:45. He weighed 7lbs 12 ounces and is doing perfect. I am so ecstatic and thankful for this wonderful blessing and I appreciate all your prayers and emails over the last few days. Once i get home I will upload a few pictures to show everyone. No worries though, Kitchen Belleicious will continue on as usual but do forgive me if I am late getting to some of your emails or blogs this week. Rest assured though I will get to them. Stay tuned for two more days of delicious Christmas Treats!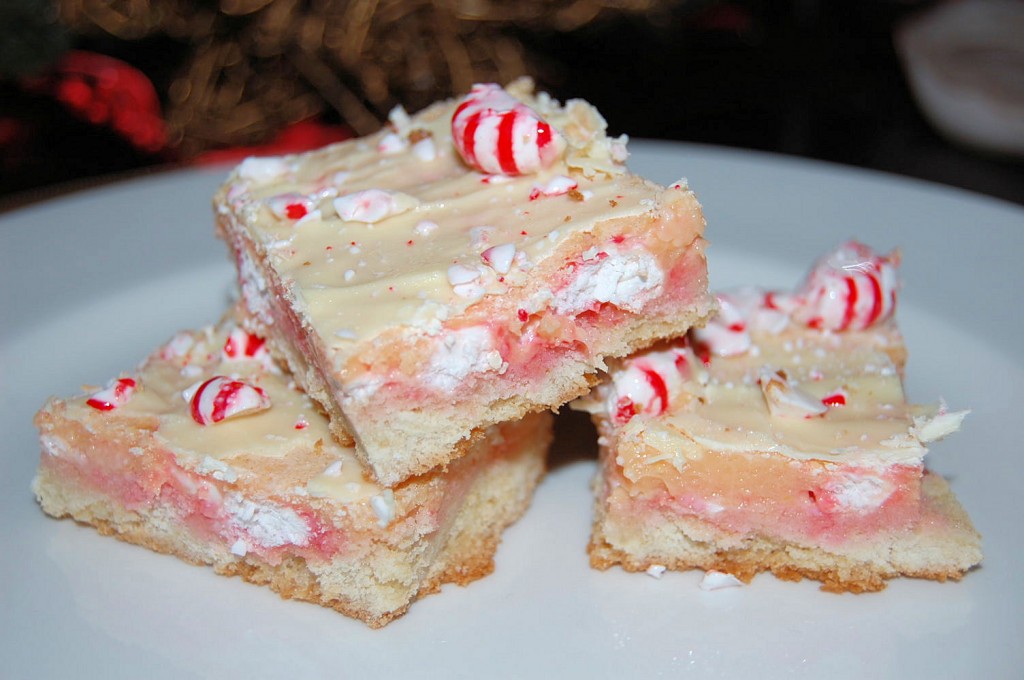 The steps my seem time consuming but they really are super easy (remember it is all about simplicity). With less than 10 minutes per step, this sweet winter treat is something you will be craving all year long!
ENJOY!
Decoration Ideas:
Spray paint a small rectangular tin white and let dry. Purchase a tin tag or make your own with a piece of tin that is punched with a punch and die set. Attached a small Christmas magnet on the front of the container and stick the gift tag to it. Use an old fashioned faucet or door knob with a festive ribbon adhering it to the top of the tin.
Cookie-Candy Post Day 2- Peppermint Cream Bars
Ingredients
1 sugar cookie dough Recipe (my recipe can be found by clicking the link) plus
4 TBSP AP Flour
Filling:
4 egg yolks
1 can of condensed sweetened milk
½ tsp peppermint extract
½ cup crushed peppermint candies
White Chocolate Ganache:
¼ cup whipping cream
6 ounces of white chocolate, chopped
Instructions
Follow instructions for making my sugar cookie recipe adding in an extra 4 TBSP of flour to the dry ingredients. Press mixture evenly onto the bottom of prepared baking pan. Bake in preheated oven at 350 for 12 to 15 minutes or until edges are lightly browned.
For filling, in a medium bowl, whisk together egg yolks, sweetened condensed milk, and peppermint extract. Stir in crushed candies. Carefully pour filling over hot crust. Bake for 15 to 20 minutes or until filling is set. Cool in pan on a wire rack for 1 hour. Cover; chill for 30 minutes or until cool.
In a medium saucepan, bring whipping cream just to boiling over medium-high heat. Remove from heat. Add white chocolate (do not stir) and let stand for 5 minutes. Stir until smooth. Cool about 5 minutes before pouring over bars.
Pour White Chocolate Ganache over top of baked mixture, spreading evenly. Cover and chill 1 hour or until firm. Using the edges of the foil, lift cookies out of pan. Cut into bars. Makes approx. 36 bars.