Giveaway
Scrapbits Giveaway-You can thank me later !
Wanna know a secret? I am a Martha wanna be. Not in the cooking department but in the crafting arena. Every year I make a vow to myself to do better with the "look" of my gift giving or presentation so to speak. I am a rockstar at making edible birthday treats and or Christmas cookies/candies but to say I am not good at the art of packaging them in a super chic way is an understatement. By this I mean I have tried countless times to buy the ultimate wrapping paper with the most adorable bows only to end up with a homemade look that is no so cute. I have also spent hours in the scrapbooking isle looking at papers and boxes that I could make into a cute edible gift boxes or make my own gift tags but seriously- you don't even want to see what those results were. My point is I can cook but I can't craft and so I leave this up to the pros.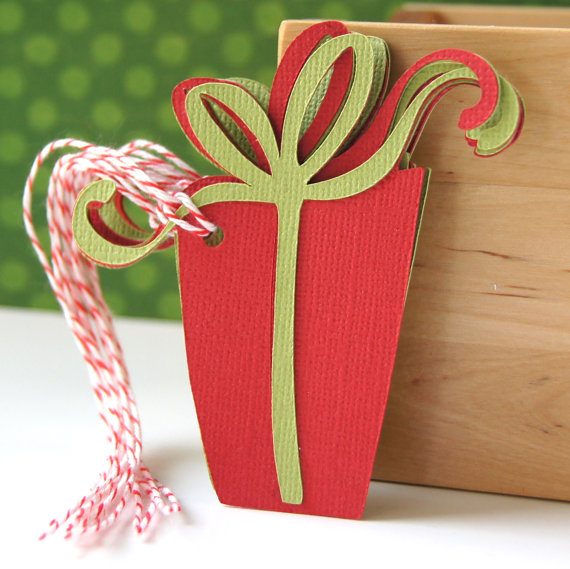 I let the pros show me how to do something and then let them give me the stuff to do it. The Christmas packaging this year for the goodies I give to family and friends are all in part to Martha Stewart. The wrapping paper and bows is again thanks in part to Papersource and the gift tags- OH the gift tags! You have to see them to believe it. The gift tags are the amazing creation of the most adorable store ever on etsy- Scrapbits!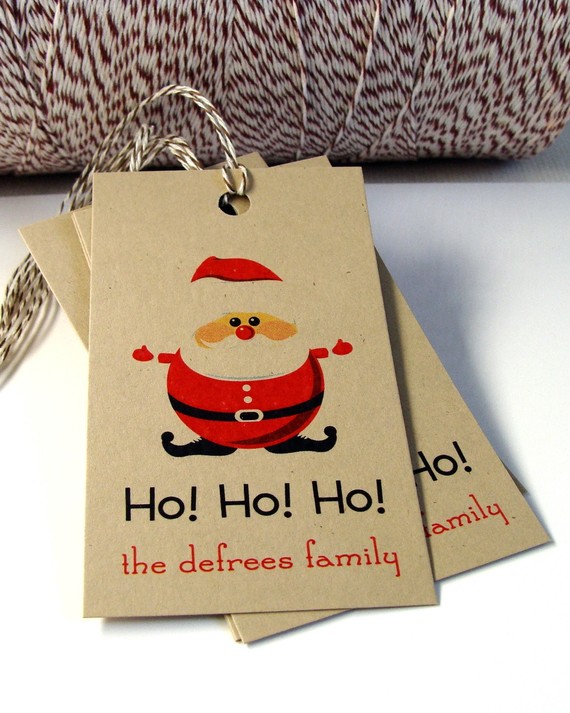 See what I mean- cutest tags ever huh?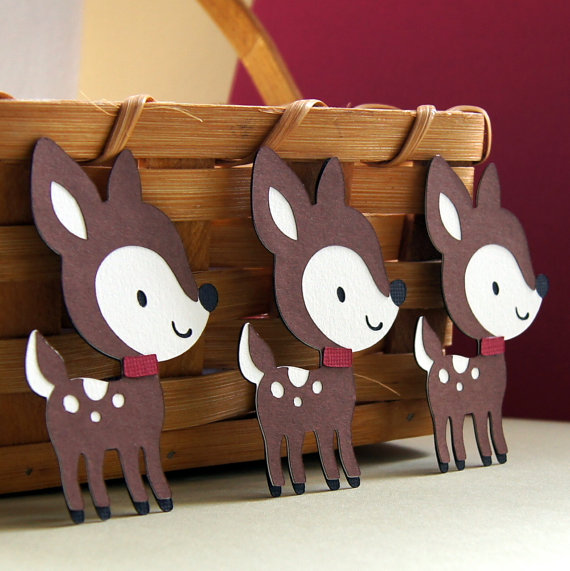 I was just browsing etsy the other day and came upon this shop filled with the most unique and chic little tags, stationary, stickers, cards and paper goods I have ever seen. They are one of a kind creations from Scrapbits and definitely something you must incorporate into your Christmas packaging this holiday season or all year around for that matter. I have to say I feel extra Martha-ish giving my gifts this year with some of these beauties hanging on the packages. Martha Stewart here I come!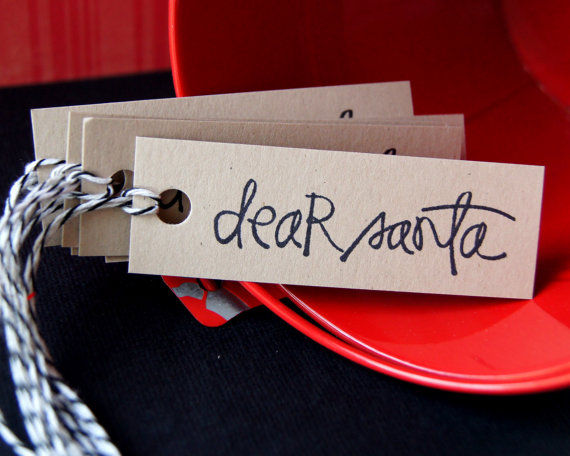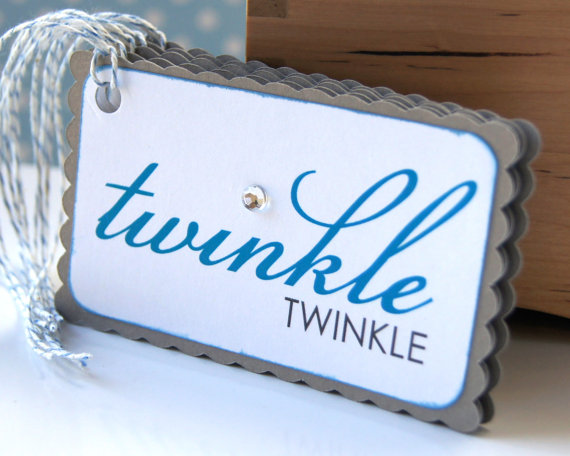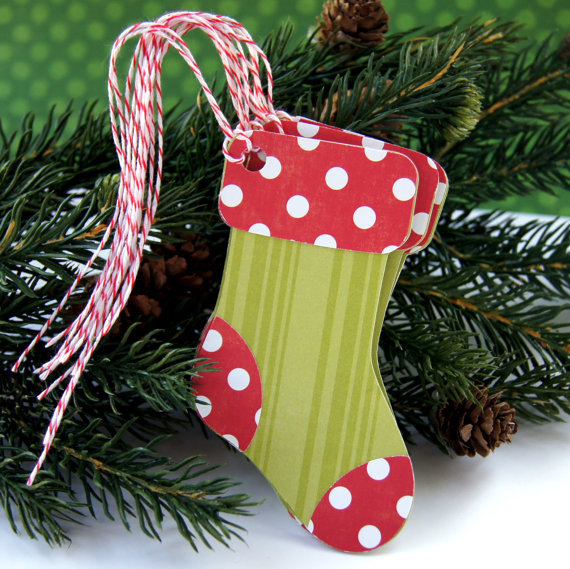 I know I keep talking about Christmas and gift tags because well- that is what is on my mind but Scrapbits has something for every occasion. You can have your items personalized or chose between her awesome everyday sets. I am thinking about getting some personalized "from the kitchen" tags and business cards for year-round! Something natural and still fun like the ones below.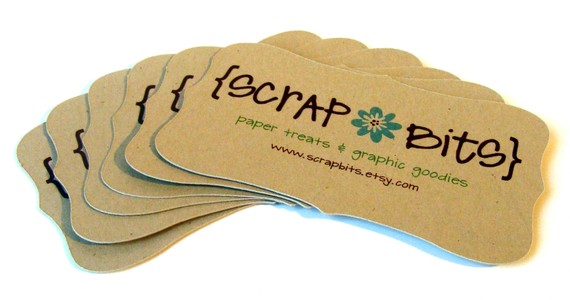 It was so hard to choose which pictures to use in this post because if I had it my way I would have added all 697 items of hers. They are that AWESOME!
~GIVEAWAY TIME~
So what am I giving away? Well, Scrapbits is giving one lucky reader a chance to choose (that's right you get to choose) between two different sets of personalized Christmas tags. Just think how jealous your friends and family will be with your cute packaging and tags! The rules are super simple and the giveaway will end December 12th so get going!
You can choose between the Merry Christmas Old School Style Tags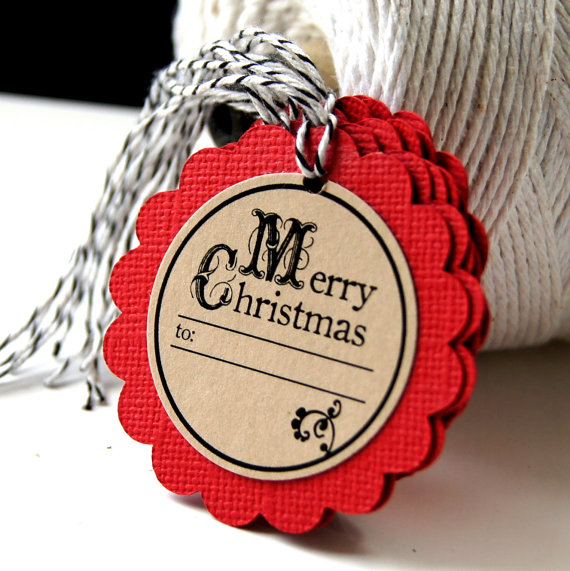 OR
The Special Delivery from Santa Christmas Tags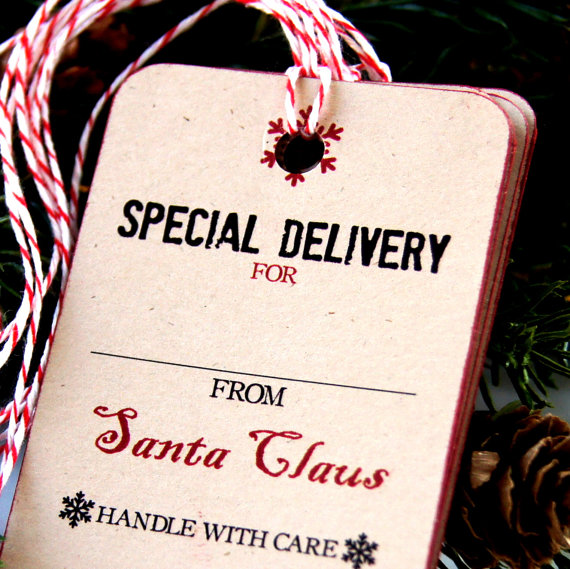 As you can imagine Charlene the owner of Scrapbits has her studio going full blast with the holidays approaching but if you hurry you can get your hands on these goodies but you must HURRY- her deadlines for orders are below!
For delivery by Christmas until 5pm on December 5th with First Class Mail.
December 12th with Priority Mail and December 15th with Express Mail.
The studio will be officially closed on December 15th and re-open on January 5th
GIVEAWAY RULES
1) When do you normally finish buying all your christmas presents?
2) Like Scrapbits on facebook
3) Follow Scrapbits on twitter
4) Follow Scrapbits on blogspot via GFC