With me being southern and all, I can't let this holiday season pass by without sharing with you all a pecan pie recipe. It just wouldn't be right. Some version of pecan pie can be seen at every house here in the South whether it is the good old fashion pecan pie, mini pies, pecan pie muffins or pecan pie bars. Today I would like to introduce you to the latest and greatest creation in the pecan pie series and that is a brownie pecan pie.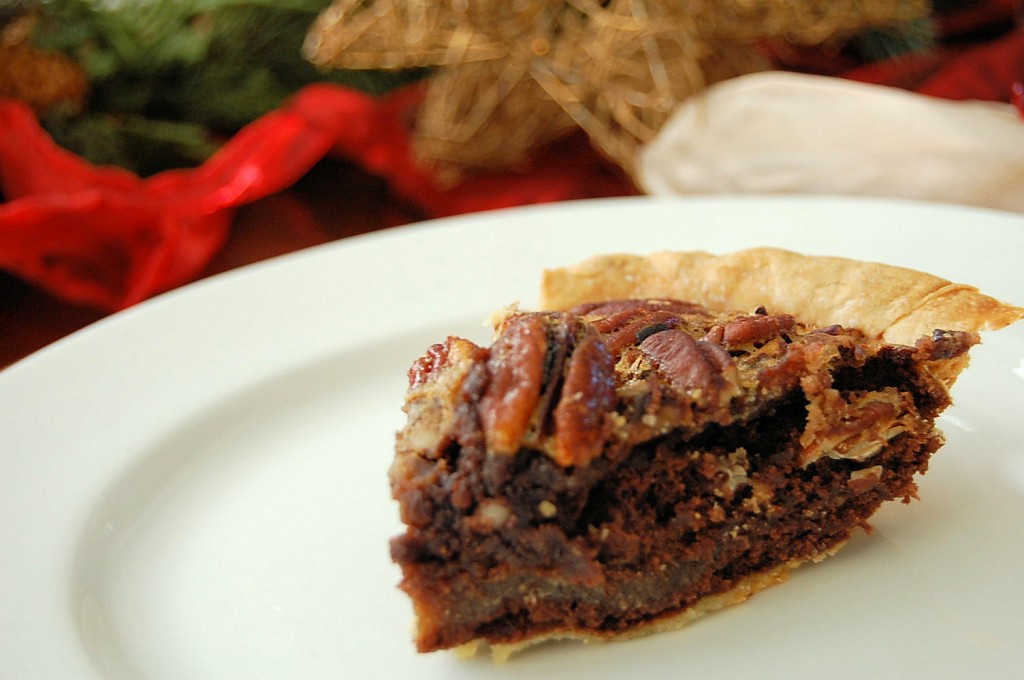 Combing two of my loves into one pie almost makes me weak at the knees. The best part about it is-Shhh! I don't want to say this too loud and risk the wrath of my southern grandmother-the cake is basically semi-homemade- as in the brownie layer comes from a box! Okay, seriously, no rolling your eyes. Even cooks with a passion for baking  know when a box of brownie mix is called for over the homemade version. Sure you are more than welcome to make the brownie layer from scratch- but why?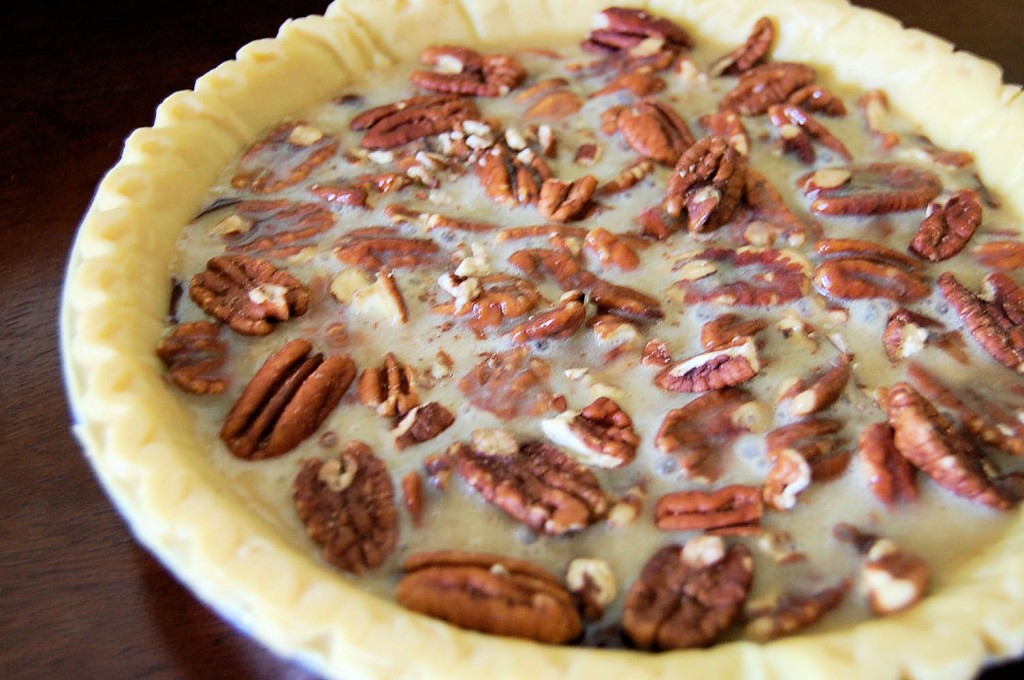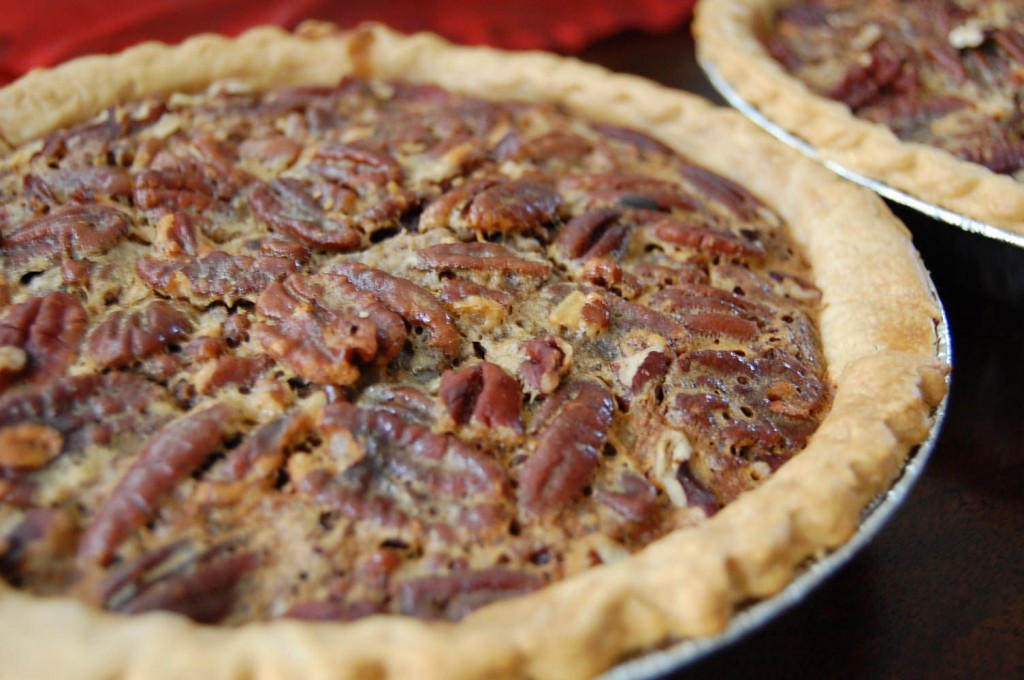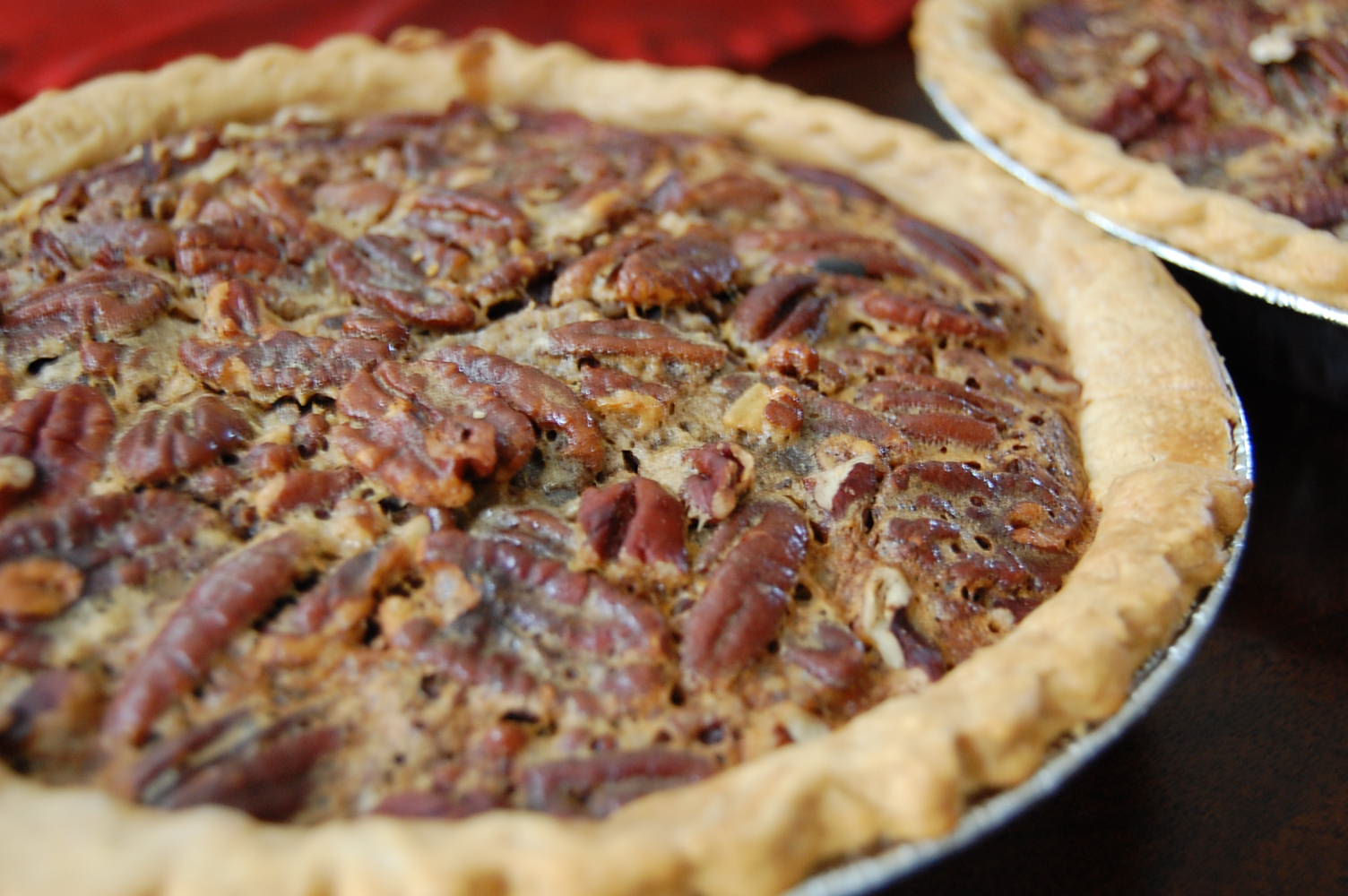 A crispy buttery crust, a decadent sugary sweet pecan topping and a moist chewy brownie center will have everyone begging for more- which could be a good and bad thing depending on how long you want your guests to stick around:)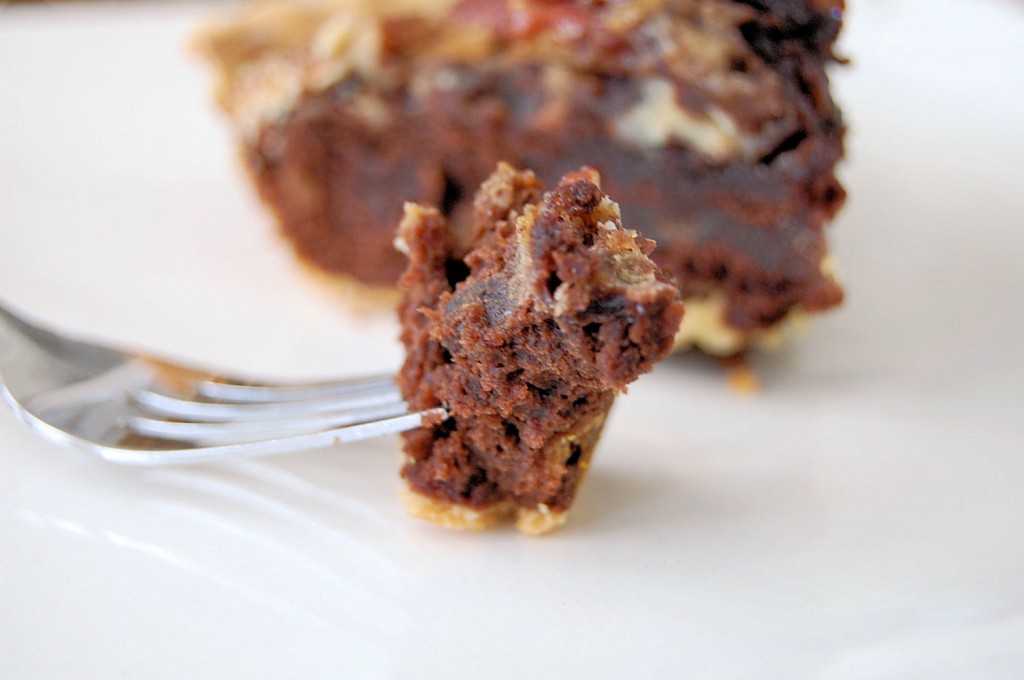 Now there is a catch with this pie and that is you must be very aware of the different layer amounts. Too much pecan pie topping can leave you with a soggy top that never hardens and sinks down into the brownie, too much brownie layer will not cook properly and all you will have is a fudgy, gooey center (not that anything is wrong with a little fudge here and there). Regardless, this pie is the perfect alternation on the traditional really sugary pecan pie and much easier to make. Chocolate + Pecan + Buttery Crust= HOLIDAYS!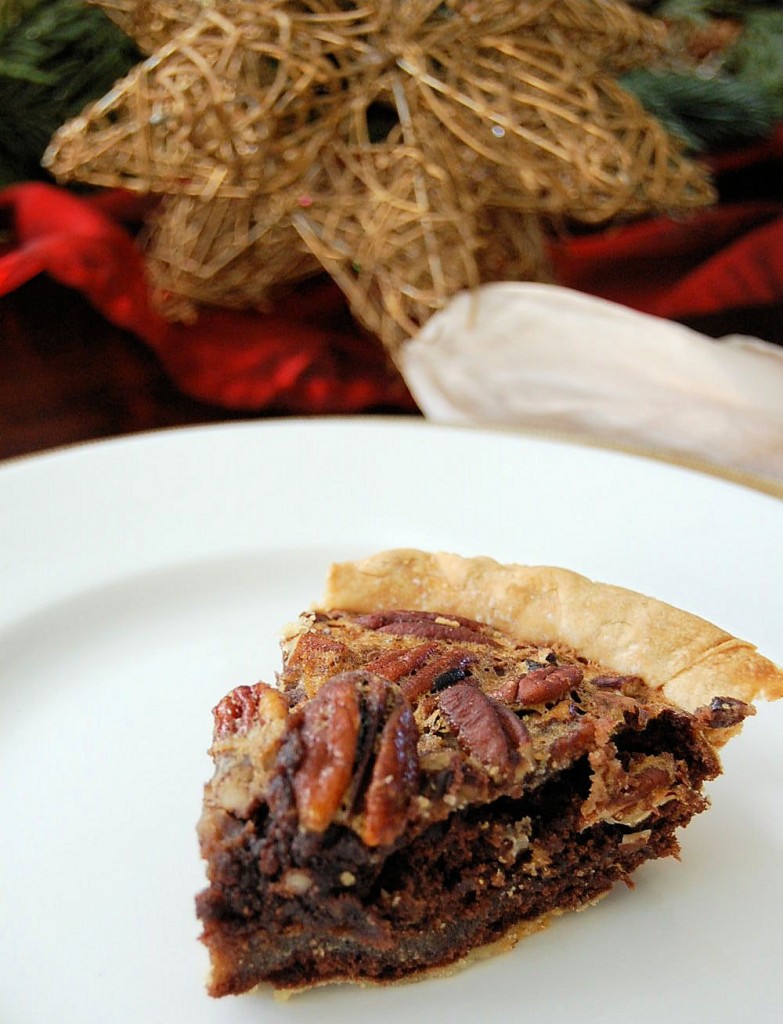 Brownie Pecan Pie
Ingredients
¼ cup melted butter
¼ cup packed brown sugar
1 Tablespoon self-rising flour
¼ cup light corn syrup
1 teaspoon vanilla
2 eggs
2 cups pecans
1 package brownie mix and ingredients listed on the box
2 frozen regular pie shells
Instructions
Preheat oven to 350 degrees. Place brown sugar in a large bowl and work out lumps. Add flour and stir together until the flour disappears. Add corn syrup and vanilla. Stir until thoroughly until combined. Add melted butter. Fold into mixture until it disappears.
Loosely beat two eggs in a separate bowl and fold into mixture until the eggs disappear. Stir in pecans and set aside.
Prepare brownie batter as instructed on package. Remove two frozen pies shells from freezer and divide brownie batter evenly between the two. (Deep dish for fudgy version and regular-size for the brownie version.) Spoon pecan pie mixture evenly between the two pie shells.
Bake for about 35-40 minutes. Place a large sheet of foil across the top of the two pies for the last 10-15 minutes to avoid pie crust from browning too much. Top with the pecan mixture you set aside earlier and bake for another 10 minutes. Cool before slicing.