This recipe couldn't be easier and probably couldn't come at a better time for some of you. With kids getting out of school for the holidays over the next couple of weeks you want to be able to fill their tummies with fun and delicious snacks that will magically surpass any desire they may be having for the numerous tin cans of sweet treats friend and family have been sending over. I remember growing up my mom would always make loads and loads of our family favorite candies and then instead of us getting to sit there and indulge my brother and I had the super fun (embarrassing at the time to two teenagers) task of delivering the homemade goodies to neighbors, friends and relatives.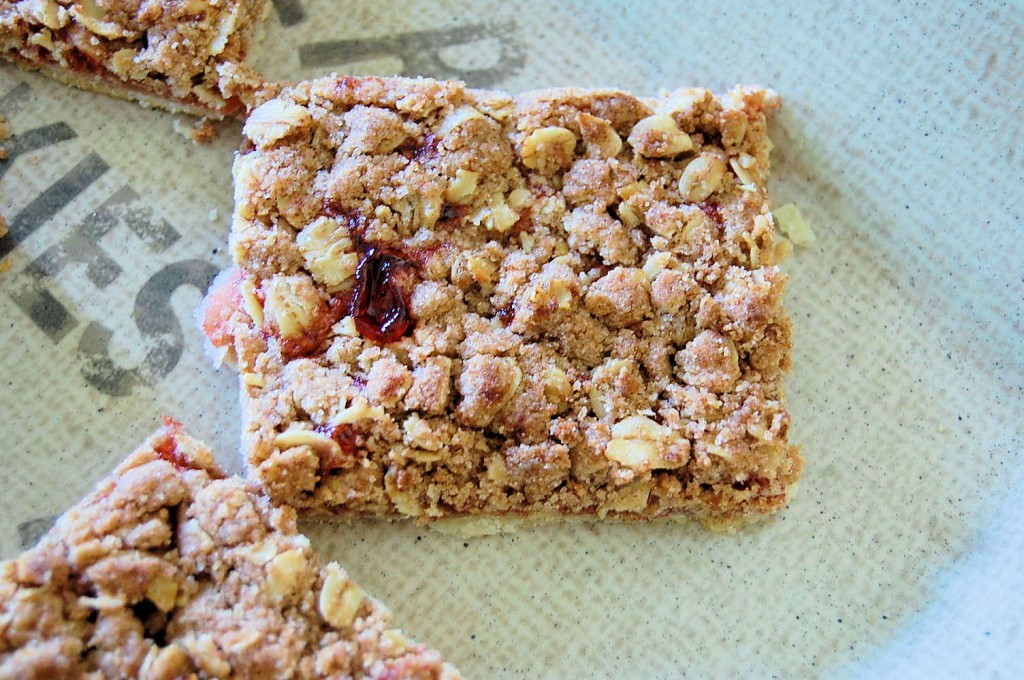 There may be a little extra room in their tummies for these sweet treats but after eating my easy jam and oat crumb bars I am not sure if they will want anything else. Simple, homemade, healthy and delicious. Again, it couldn't be easier.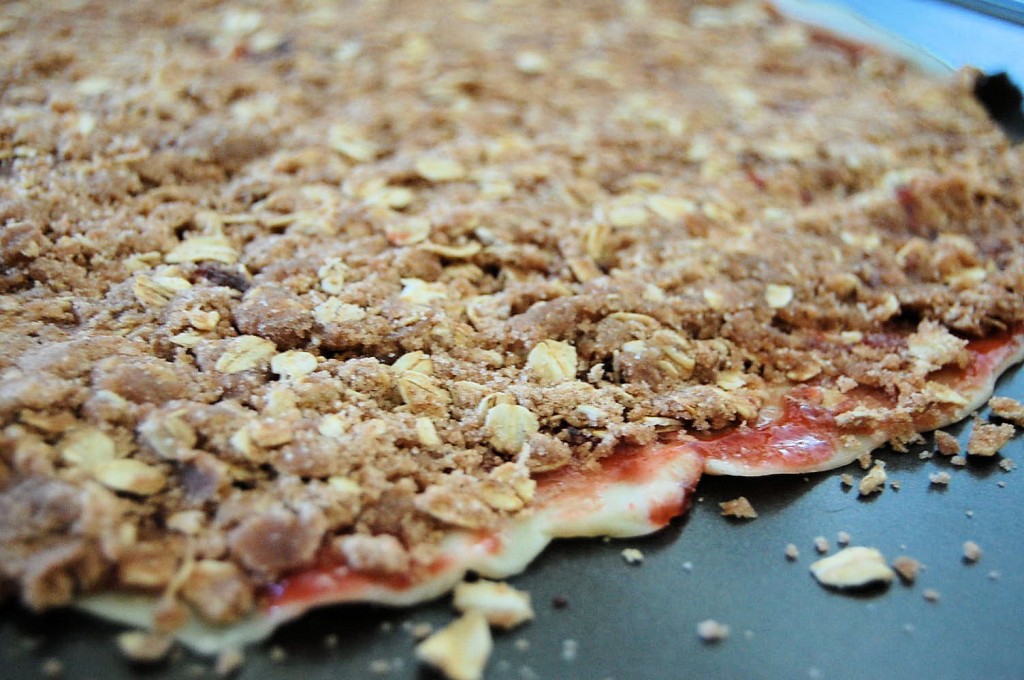 Directions: Top store-bought pie crust with your 3/4 cup of jam (flavor of your choice), mix together a concoction of 1/3 cup brown sugar, 1/4 cup sugar, 3/4 cup oats, pinch of cinnamon, 6 TBSP melted butter and 1/4 tsp of salt then spread this pretty little pile of goodness on the jam and press down gently with your hands. Bake at 400 for 10 minutes or until nice and golden brown and serve warm or cold. Spot on with a nice tall glass of milk!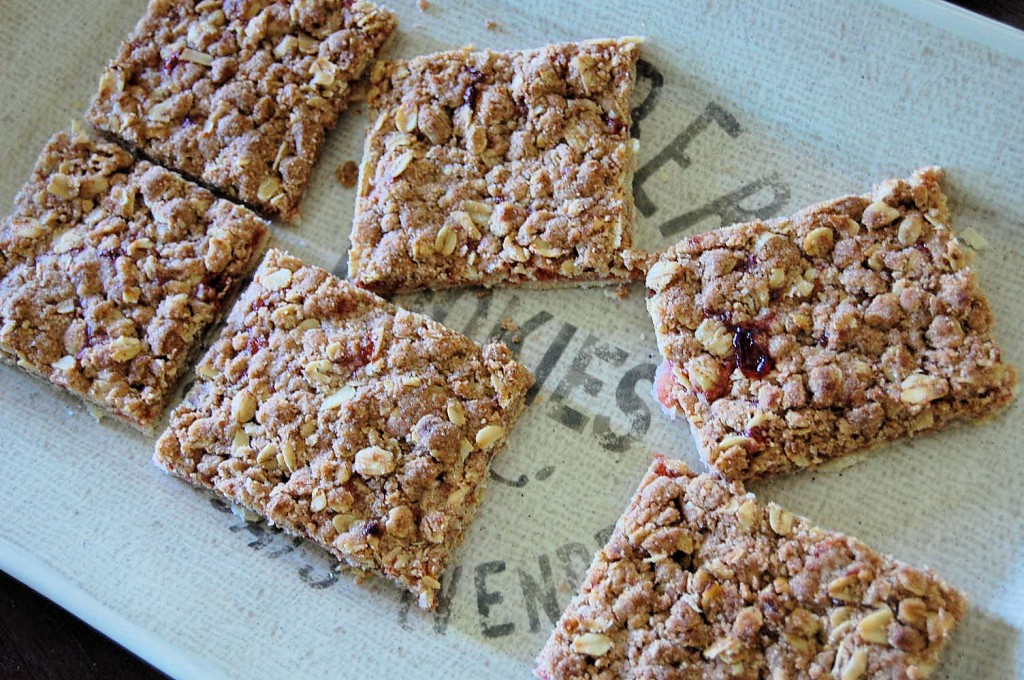 recipe from Food Network Kitchens