Hush-puppies might be associated with the South but they do not have to be consumed only in the south. If you are having any type of dish that slightly hints at the word Southern then you will want to welcome these babies into your nightly menu.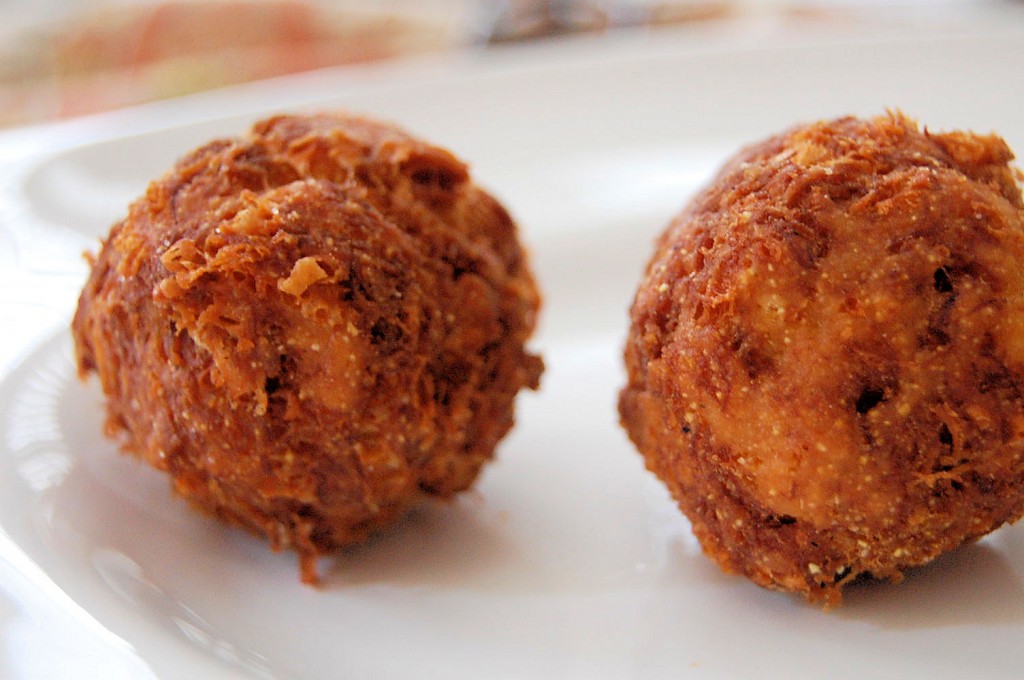 Hush-puppies are finger-shaped dumplings of cornmeal that are deep-fried and traditionally served with some type of fried seafood.They are simple to make and even easier to eat! Loaded with different variations of seasoning hush-puppies is a tried and true side or appetizer that no one can resist. Typically hush-puppies are made with milk but by substituting 1/2 of the milk mixture with beer you have a lighter, tangier ball of goodness.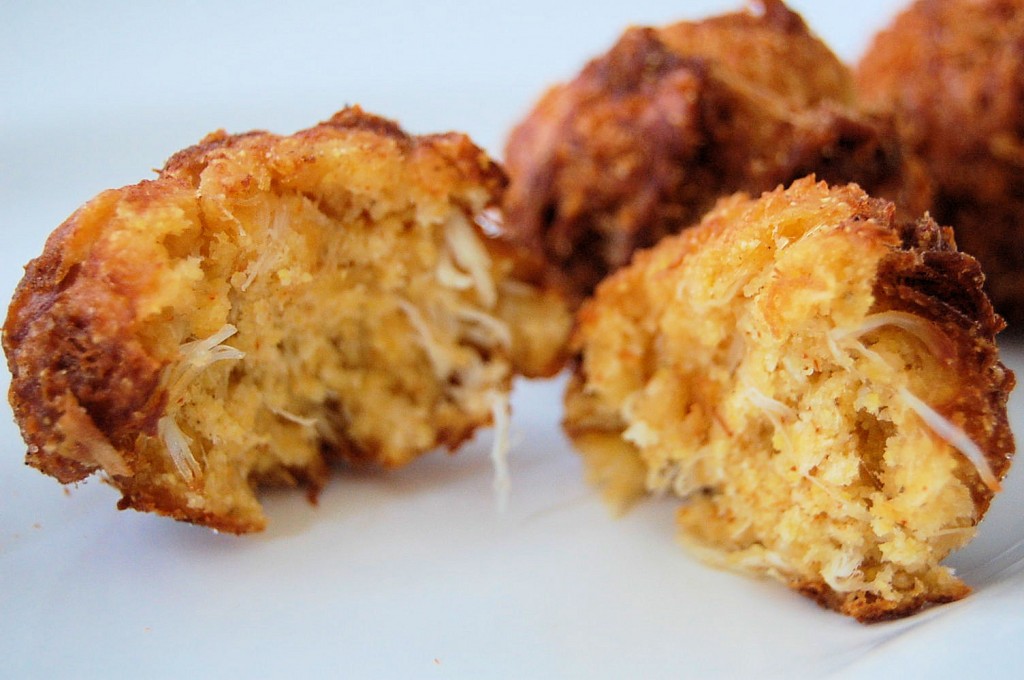 Although the beer is an unusual secret ingredient of mine this go round the star of the show was the crab. I had beautiful lump crab meat I was just waiting to dive right into until I realized that I was cooking for more than just our little family on this particular night. I didn't have enough crab to satisfy a craving of 6 so I opted to make something else but still wanting to use the crab I decided fresh seafood inside the hush-puppy instead of beside it was a phenomenal idea.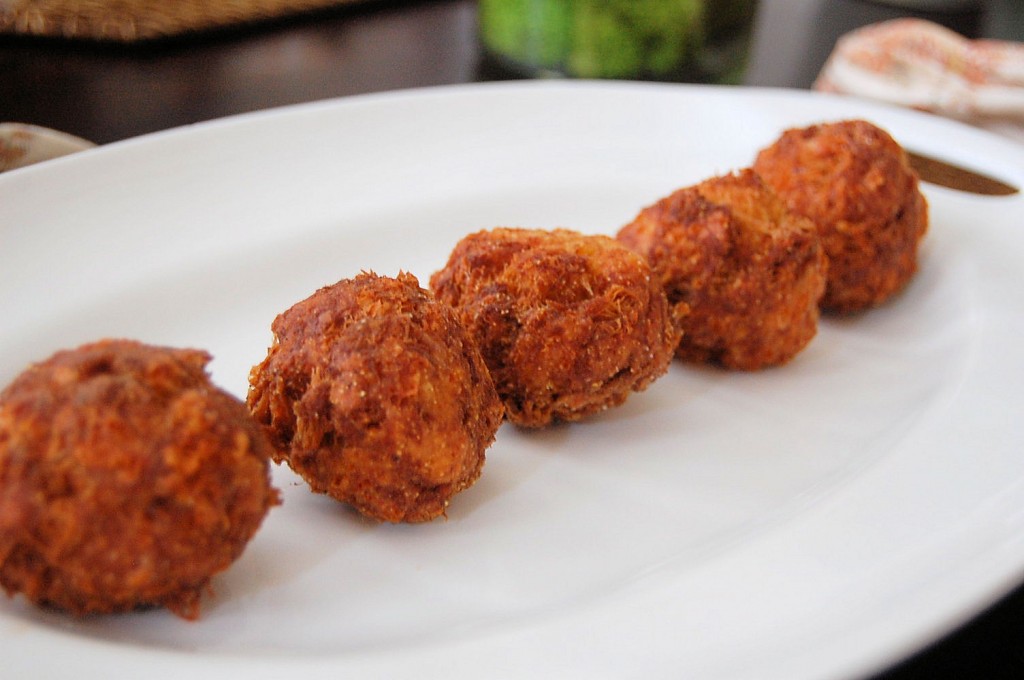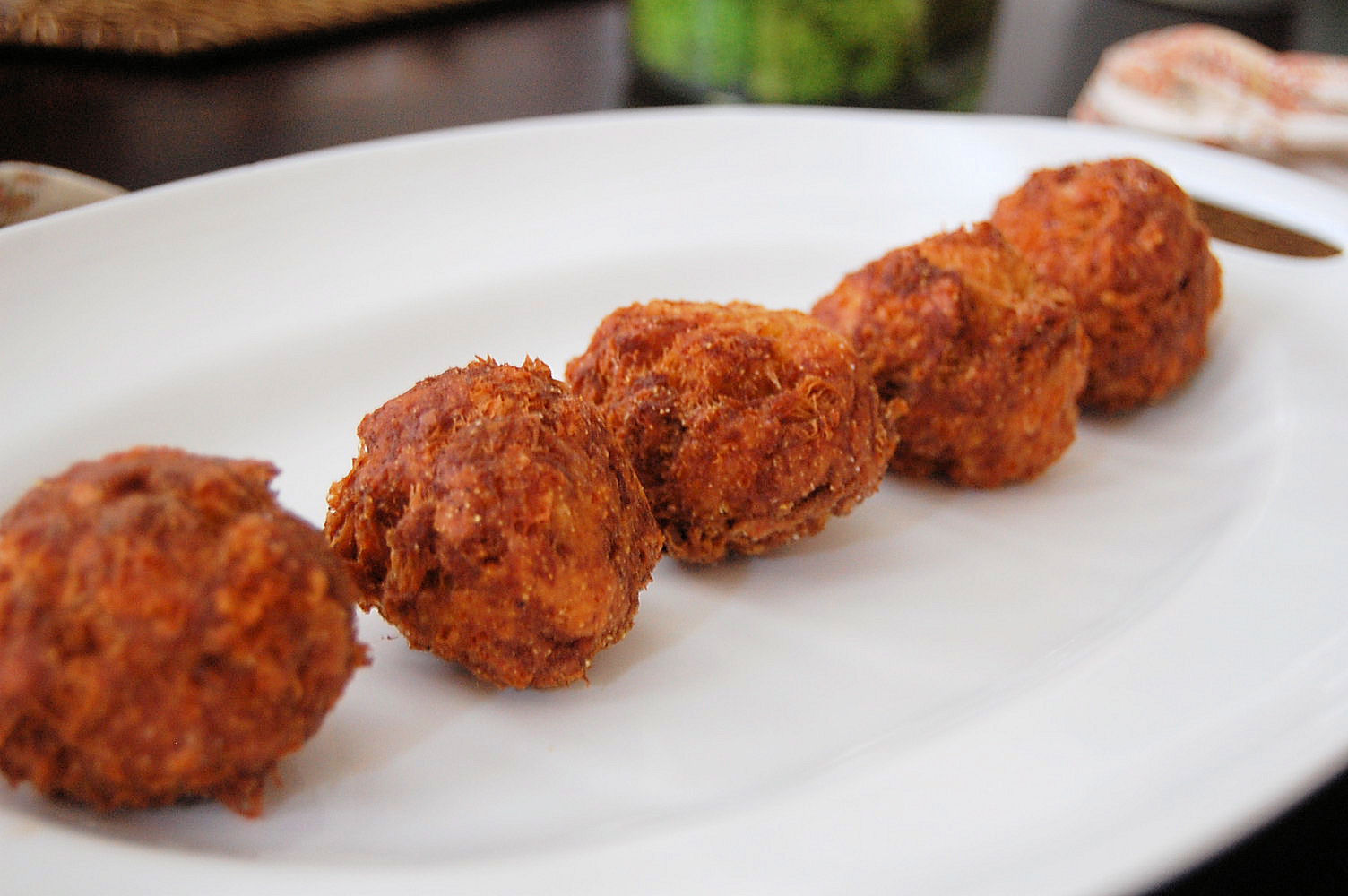 I typically don't use measurements when I make my hush-puppies because the great thing about them is they can be thrown together in a jippy with whatever you have on hand, such as different veggies like onions, peppers or corn and seasonings like red pepper flakes, chives, dill or even hints of cilantro. However, before I even started on these crab hush-puppies I was sure to write everything down in the anticipation that they would be amazing and I would want to share them with you all!
* Note: For the seasoning, remember that frying is going to take some of the seasoning away so don't be afraid to go a little heavy.
Crab Hush-Puppies
Ingredients
16 ounces of fresh lump crabmeat
2 cups cornmeal
1 cup flour
4 tsp baking powder
¼ cup melted butter
2 TBSP sugar
1 tsp salt
½ cup buttermilk
½ cup beer
1 tsp cracked black pepper
1 tsp red pepper flakes
½ cup chopped onion
½ cup chopped green bell pepper
Instructions
Mix together the dry ingredients and wet ingredients in separate bowls. Now add the wet to the dry and mix well. Heat your oil to 375 and drop spoonfuls of batter in the hot oil. Fry until golden brown 1-2 minutes. Transfer to paper towels to drain and season with more salt.