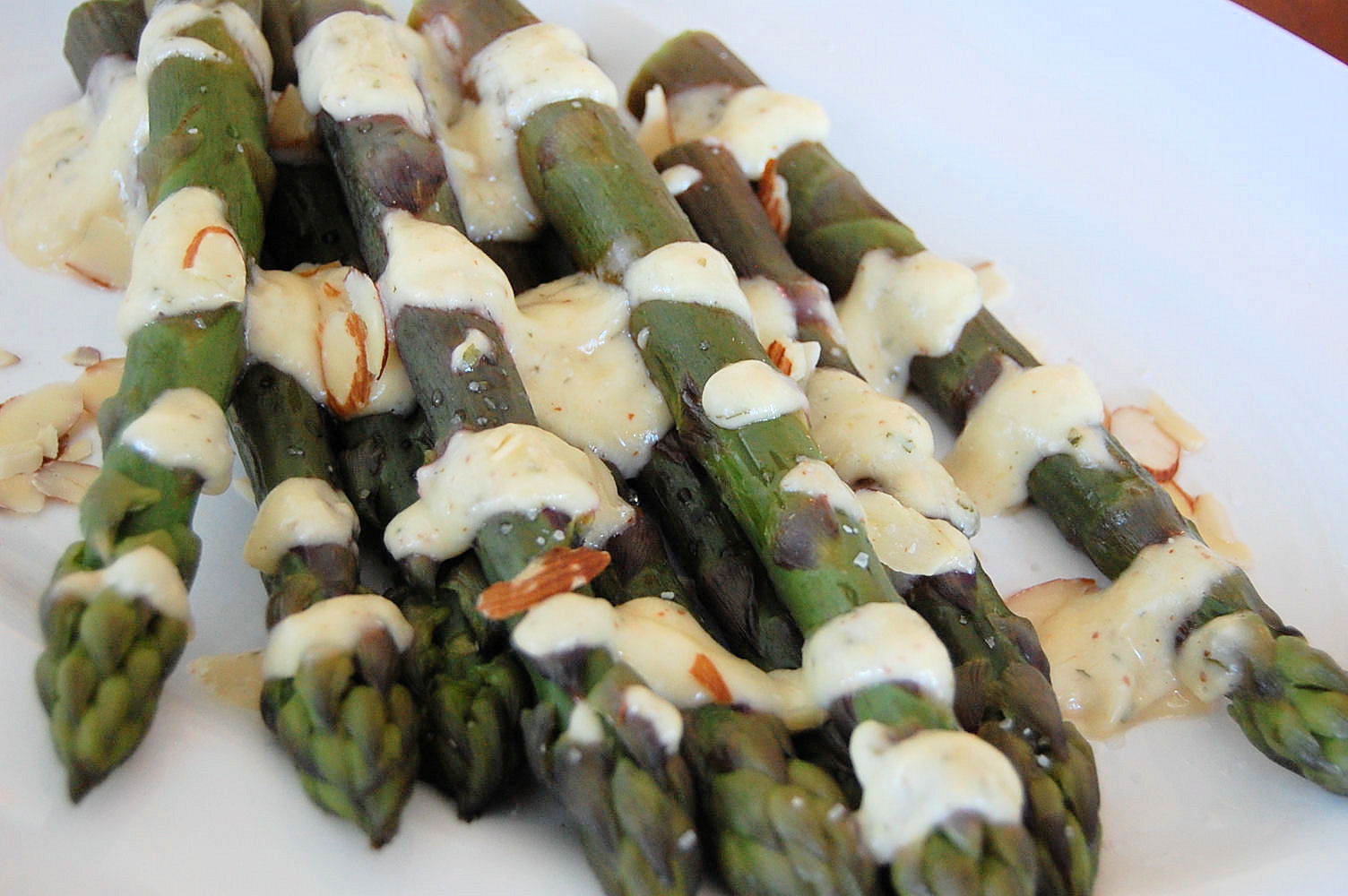 Did you know that purple asparagus doesn't stay purple for long? It turns green while being cooked! I wish someone would have let me on this secret. This little bit of news completely busted my bubble the other night because I was so excited to present to you all ( as if I am on an awards show or something) a beautiful plate of bright purple asparagus perfectly steamed with a nice herbed ailoi on top. This did not happen. Well at least not the color part- I do however, still have a beautiful plate to show you and a side dish that is sure to please both the eye and stomach but purple it is not! Bummer…. (Note: at least the water they were cooked in turned purple- that is a plus right?)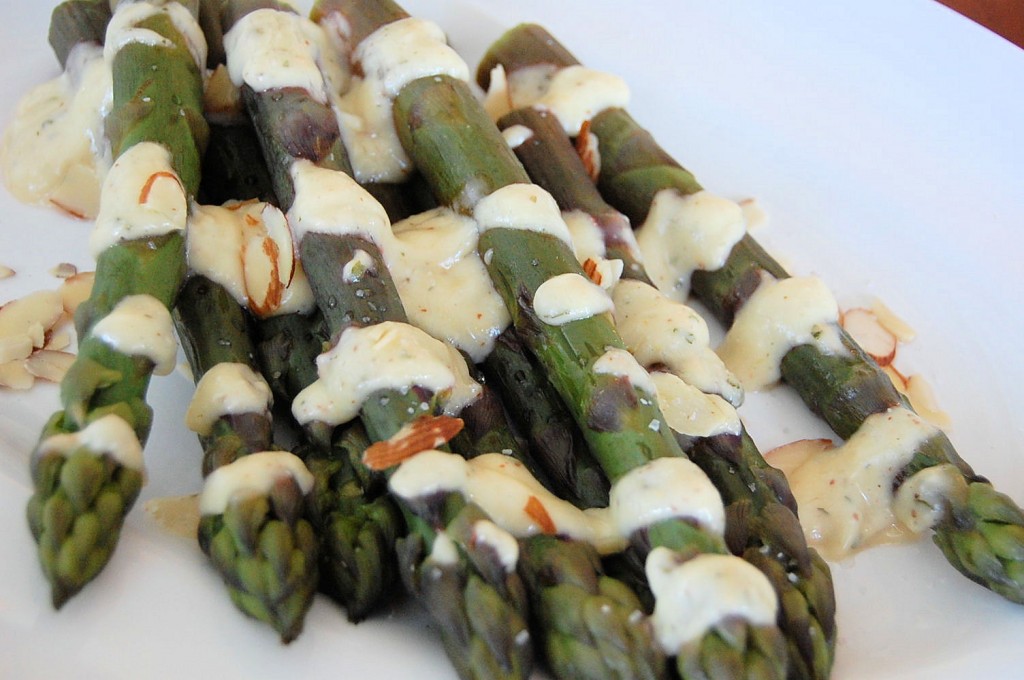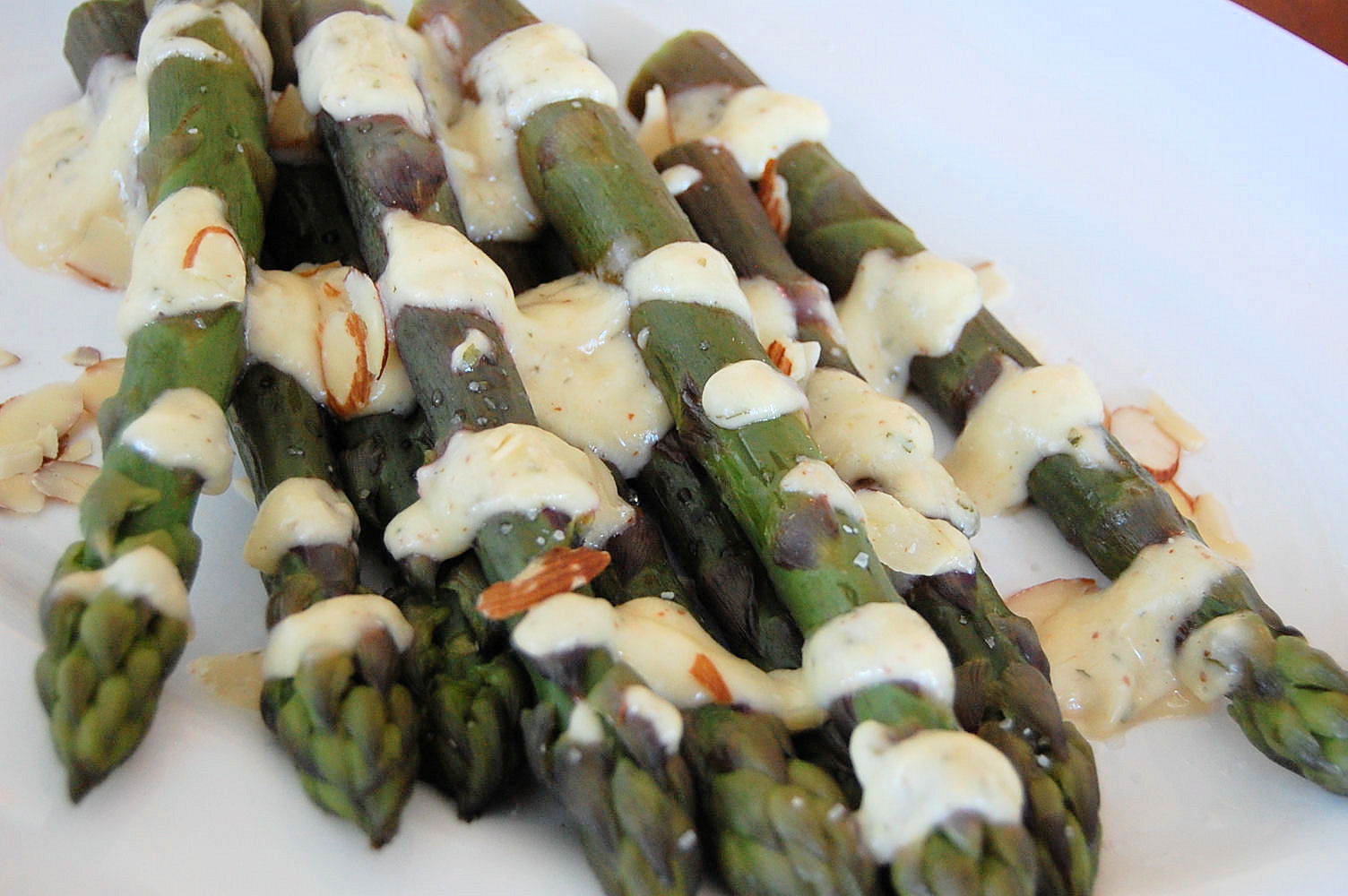 Some may say steam, others say broil and some prefer grilled but I think steamed asparagus brings out the best flavor of the vegetable especially when accompanied by flavors of lemon and herbs. The herbed aioli would also bring a nice freshness to fish (like my Potato Crusted Salmon) and will aid in keeping the fish moist after cooking- a trick a lot- but not all restaurants use in order to please the customers or rather fake the customers into thinking the fish is perfectly cooked when its actually too dry! Shhh! Don't tell anyone I said that!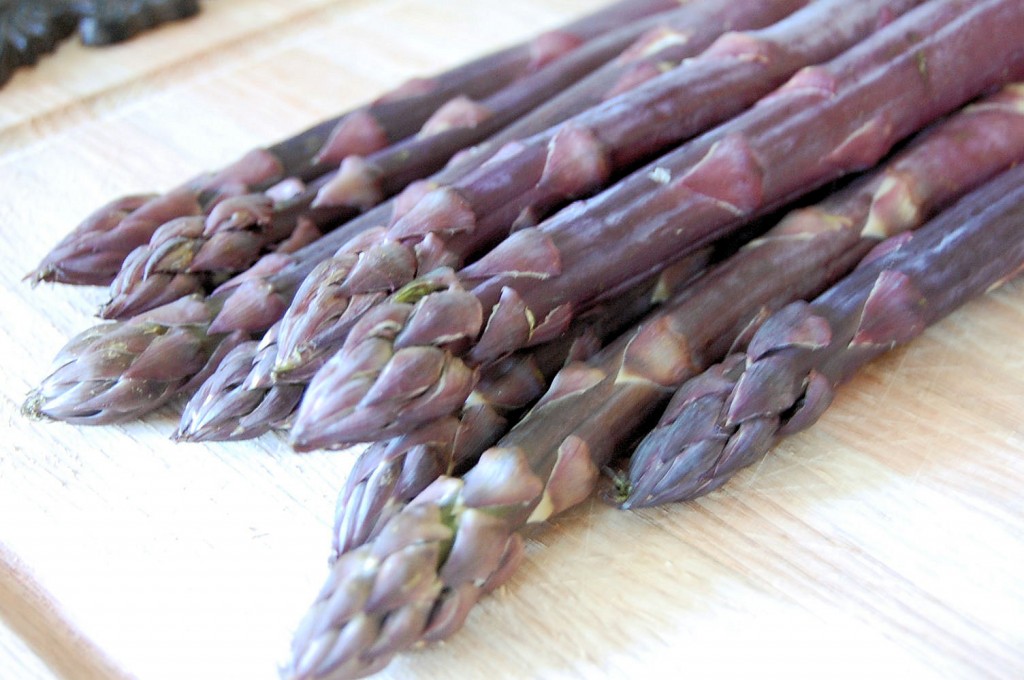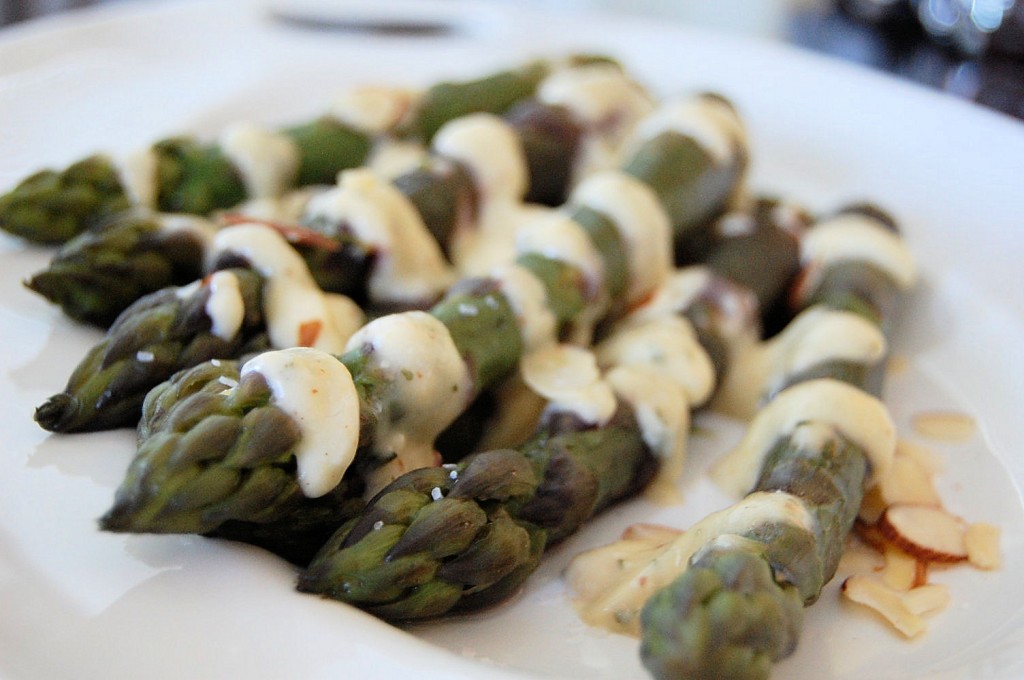 Oh and note on the Ailoi- I used pre-made Mayo. Yes you can make your own homemade mayo and be a superstar and all but I didn't have time for that. I chose to be Robin that night and not Batman! LOL!
Purple Asparagus with Herbed Ailoi
Ingredients
1 bunch of purple asparagus, cleaned with ends cut
1 cup mayo
¼ tsp prepared horseradish
2 tablespoons fresh lemon juice
1 garlic, pressed and minced until almost paste like
½ tsp salt and pepper each
¼ cup fresh chives, chopped
¼ cup Italian Parsley, chopped
2 TBSP of fresh chopped basil
Instructions
To make the Ailoi:
Mix the mayo with the remaining ingredients- that easy- yes there is a harder way (which involves making your own mayo) but seriously- who has that kind of time!
For the Asparagus:
Place water in the bottom half of a steamer pan set. Add dash of salt and about 1 TBSP of butter, and bring to a boil. Trim the dry ends off of the asparagus. If the spears are thick, peel them lightly with a vegetable peeler. Place them in the top half of the steamer pan set. Steam for 5 to 10 minutes depending on the thickness of the asparagus, or until asparagus is tender.