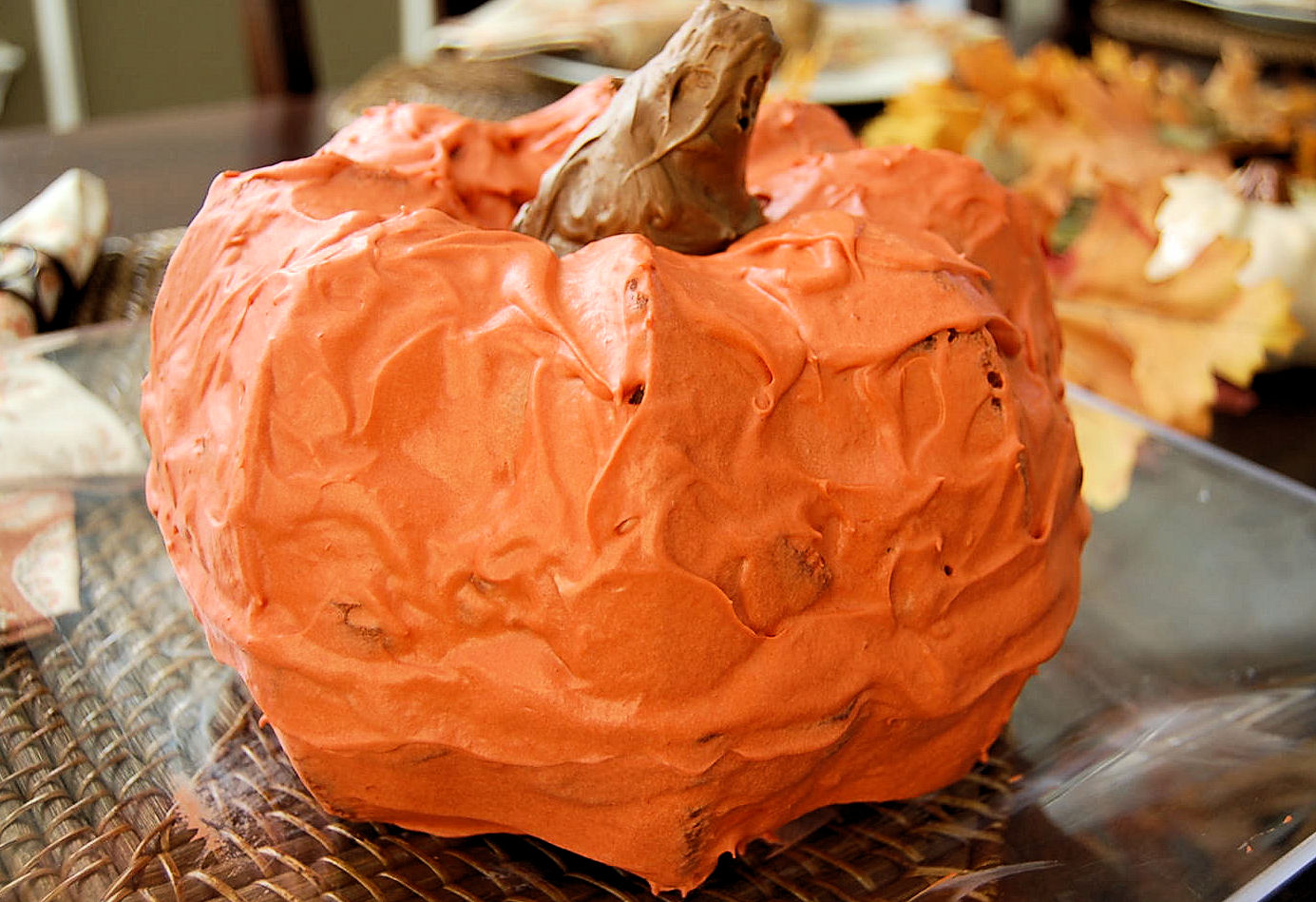 I have the cutest store to share with you all today along with the cutest little pumpkin cake you have ever seen. Back last year I contacted Joni from Ruby Webbs about getting a hat shipped ASAP to my friend who unexpectedly had her 3 yr old daughter placed in the hospital in Cleveland, Ohio (near her shop) for immediate brain surgery. I thought having the cutest hat ever would help give her a boost and put a smile on her face. Little did I know just exactly how amazing the hat was going to be as well as this woman behind the hat. She made the hat and sent it to my friend's daughter in literally 2 days! She has become a dear friend and I am so excited to introduce you all to Ruby Webbs.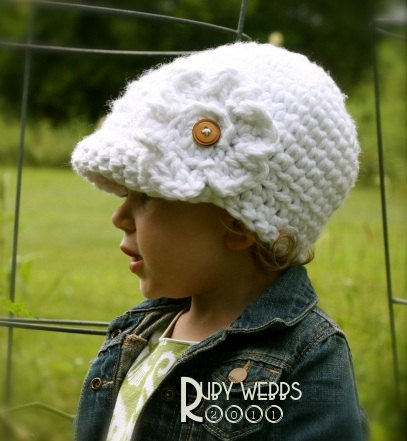 Joni named her etsy shop after her daughter Ruby who can be seen modeling some of the hats on her site. The hand crocheted items are perfect for little girls and add a nice chic girly touch to any outfit for this cold weather season (well, unless you live in Houston where cold means 70 degrees).  For my friends who read this and have girls don't be surprised if you get one for a christmas gift! LOL! I live my girlie fashion through you all!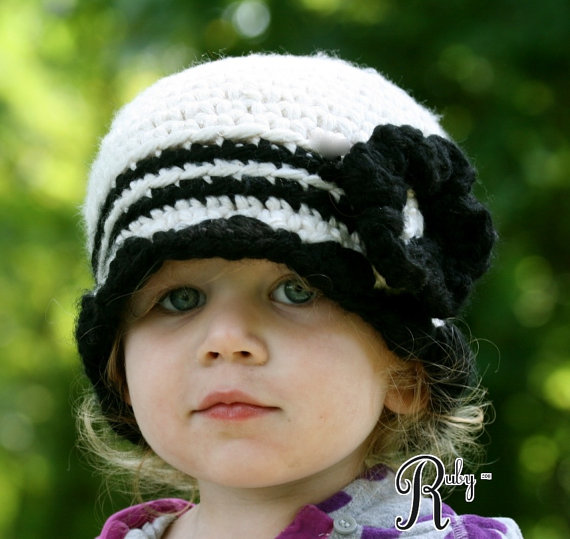 Since the fall weather has begun and in some places the down right cold weather I thought today was a perfect time to introduce this amazing hat store along with a dessert just for the fall. Joni has so graciously offered one of my readers a chance to win a toddler girl's winter hat in white (picture below). It is absolutely adorable and I am super excited for ya'll! The entry for this giveaway is super simple- just leave a comment below. Told you it was simple!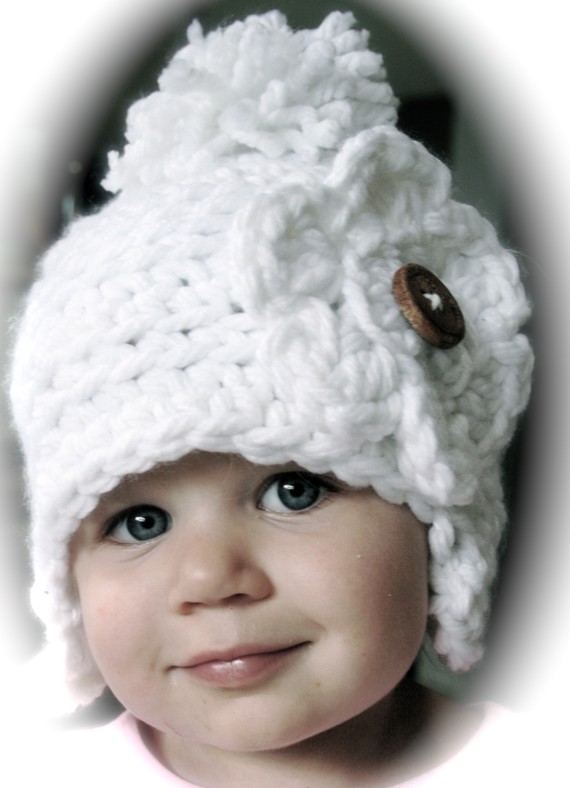 Giveaway TIME! Win a Toddler Girl's Winter Hat in White
Giveaway Rules: Just Leave A Comment, ends 11/11/2011 !
Now speaking of the holidays, my husband had a office party bake sale last week to raise money for a charity they are doing and I didn't really have a choice as to whether I would make something or not. He just forwarded me the email about the bake sale and said, "So what are you going to make". Not one to back away from a baking challenge- I decided not only to make something delicious but FUN! A spiced vanilla cake in the shape of a pumpkin I thought was FUN! I got the idea from some magazine I read like 10 times while waiting for my millionth baby doctor's appointment and made note to use it for the bake sale. It is so easy and fun for the kids to help you with.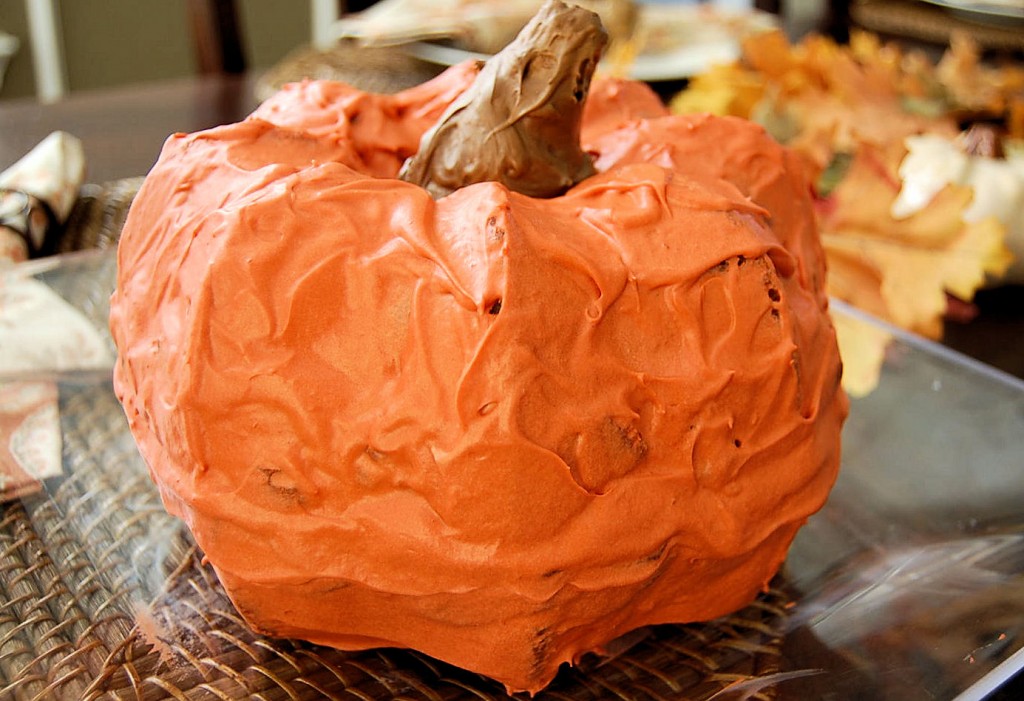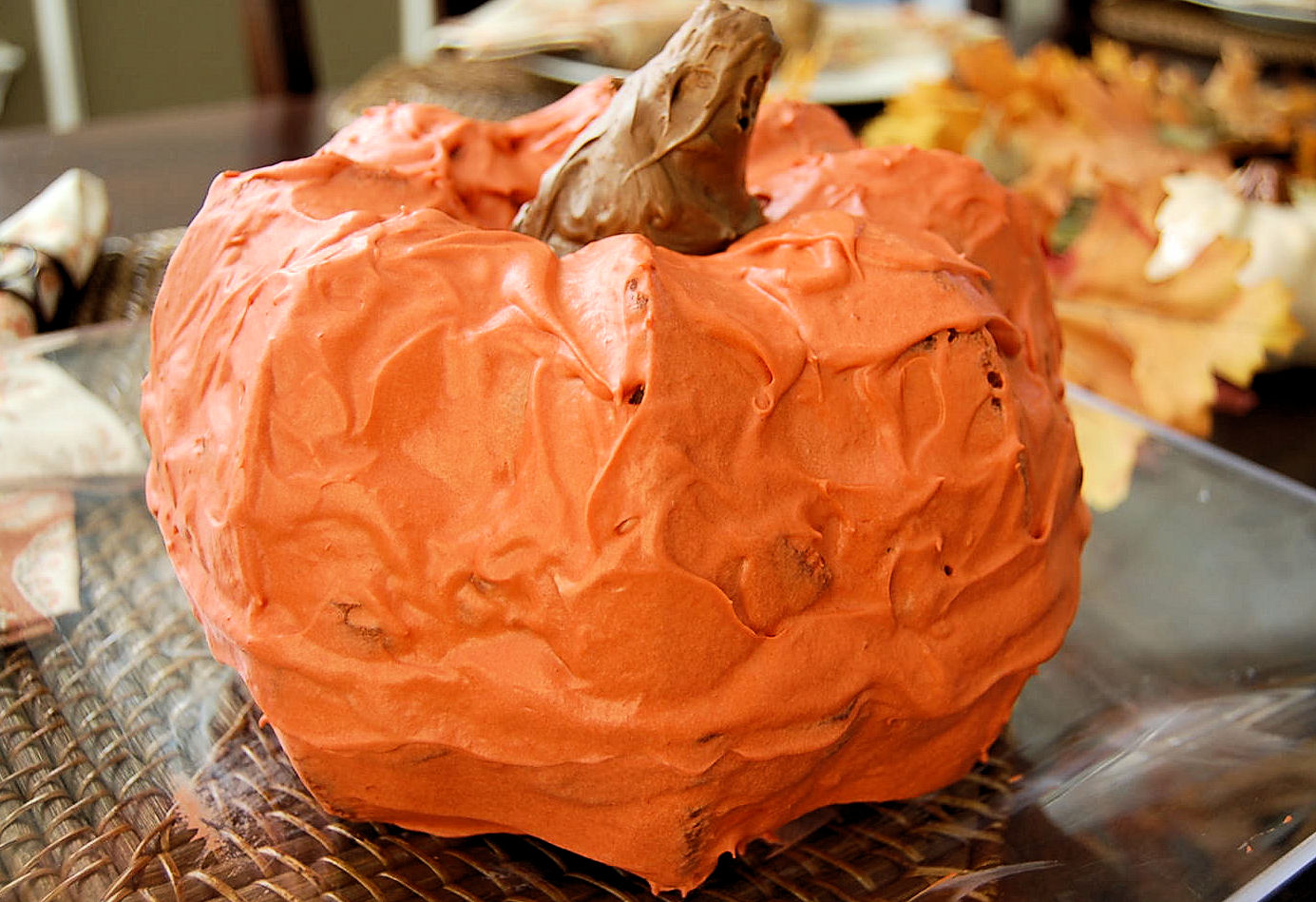 Pumpkin Cake
Serves:
1 large pumpkin cake
Ingredients
1 stick unsalted butter, room temp
2 cups AP flour
1 cup Cake flour
1½ cups sugar
2 large eggs
½ cup oil
2 tsp vanilla extract
1 tsp salt
1 tsp baking soda
¾ cup buttermilk
½ tsp pumpkin pie spice
½ tsp cinnamon
¼ tsp ground cloves
Icing:
2 stick butter, softened
4 cups of powdered sugar
¼ tsp salt
1 TBSP vanilla
4-6 TBSP whole milk
brown and orange food coloring
1 ice cream cone (cut in half horizontally)
Instructions
Sift together the dry ingredients- set aside. Cream together the butter and sugar, add in the eggs, vanilla and oil. Alternate between the flour(dry ingredients) and buttermilk mixing evenly after each batch. Pour half of mixture into a greased bundt pan and bake at 350 for 20-30 minutes. Allow to cool, remove the cake, set aside and then bake the remaining batter in the bundt pan. Allow both cakes to cool completely before assembly.
Meanwhile, cream the butter, add in the powdered sugar, salt and vanilla. Slowly stir in the milk, 1 TBSP at a time until you reach desired consistency ( I used 4 TBSP). Color with orange food dye. Set aside about ½ cup of frosting to color brown for the pumpkin stem. Now cut the top off one of the cakes to make it a flat and even surface, do the same for the bottom of the other cake. Spread the frosting on the top of the first cake layer so that the second cake layer will stick to it and stay in place. Cover the whole thing with frosting. Frost the ice cream cone with brown frosting and stick in center of cake.