Seafood
Shrimp Stew and Wish List Item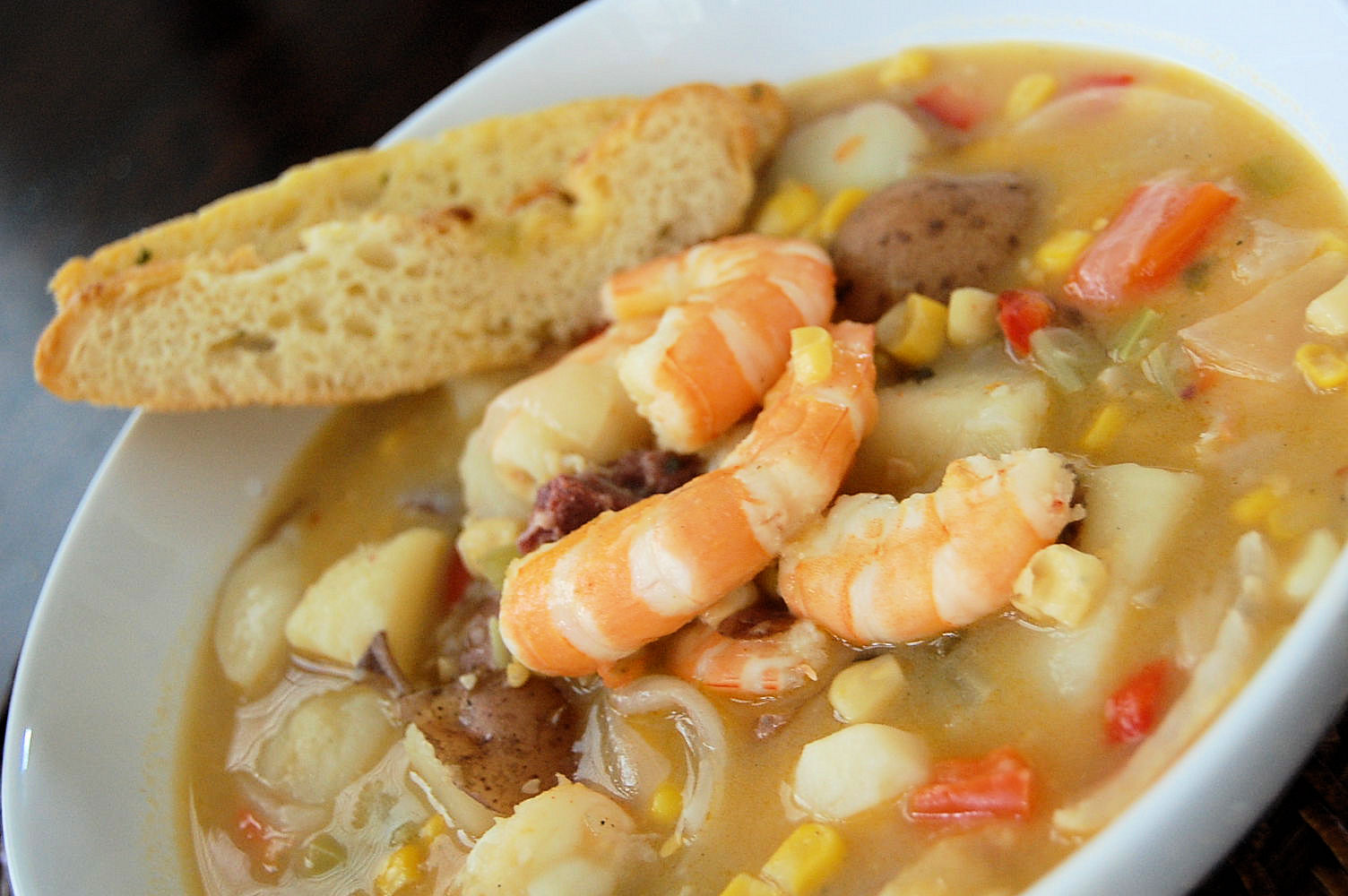 Do you all remember back in the summer when I did my shrimp boil? Here is a picture to jog your memory!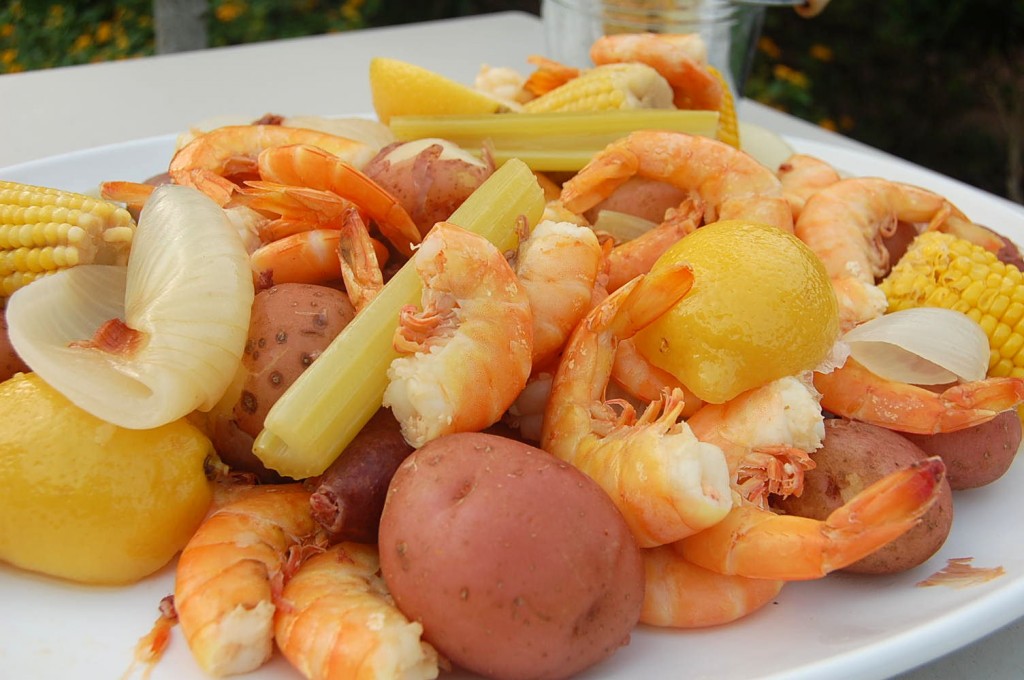 Well, my friends- I don't like to keep secrets from you so now is the time I must admit just how simply amazing the leftovers from that shrimp boil were in my shrimp stew.  I froze the leftovers and made the stew a few weeks ago (yes the leftovers will last up to 6 months in the freezer) and seriously it was amazing. Simply fantastic.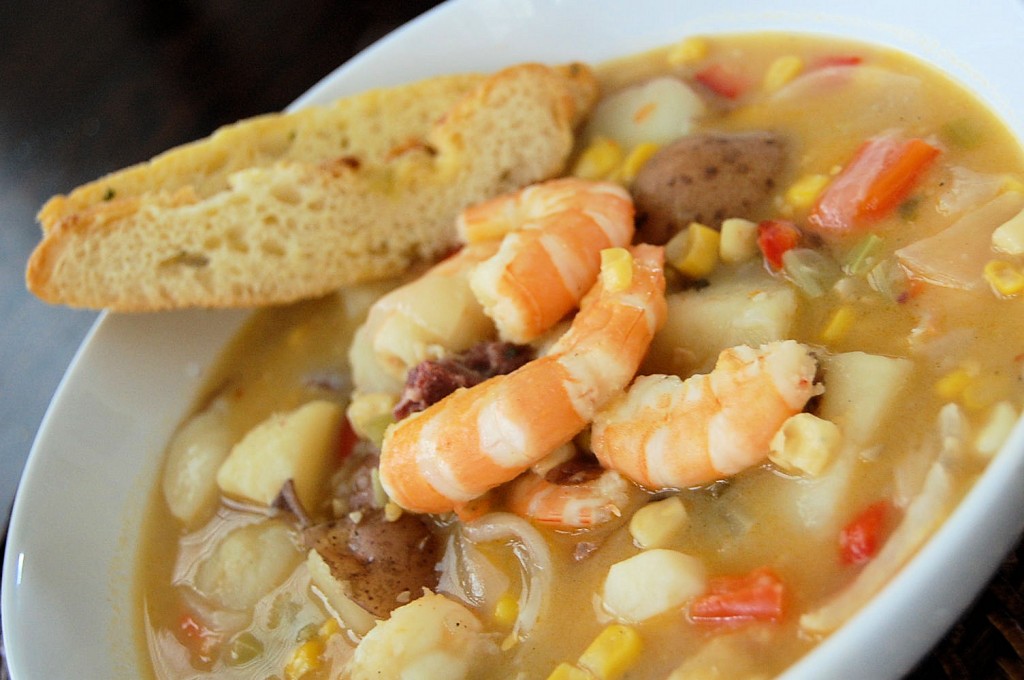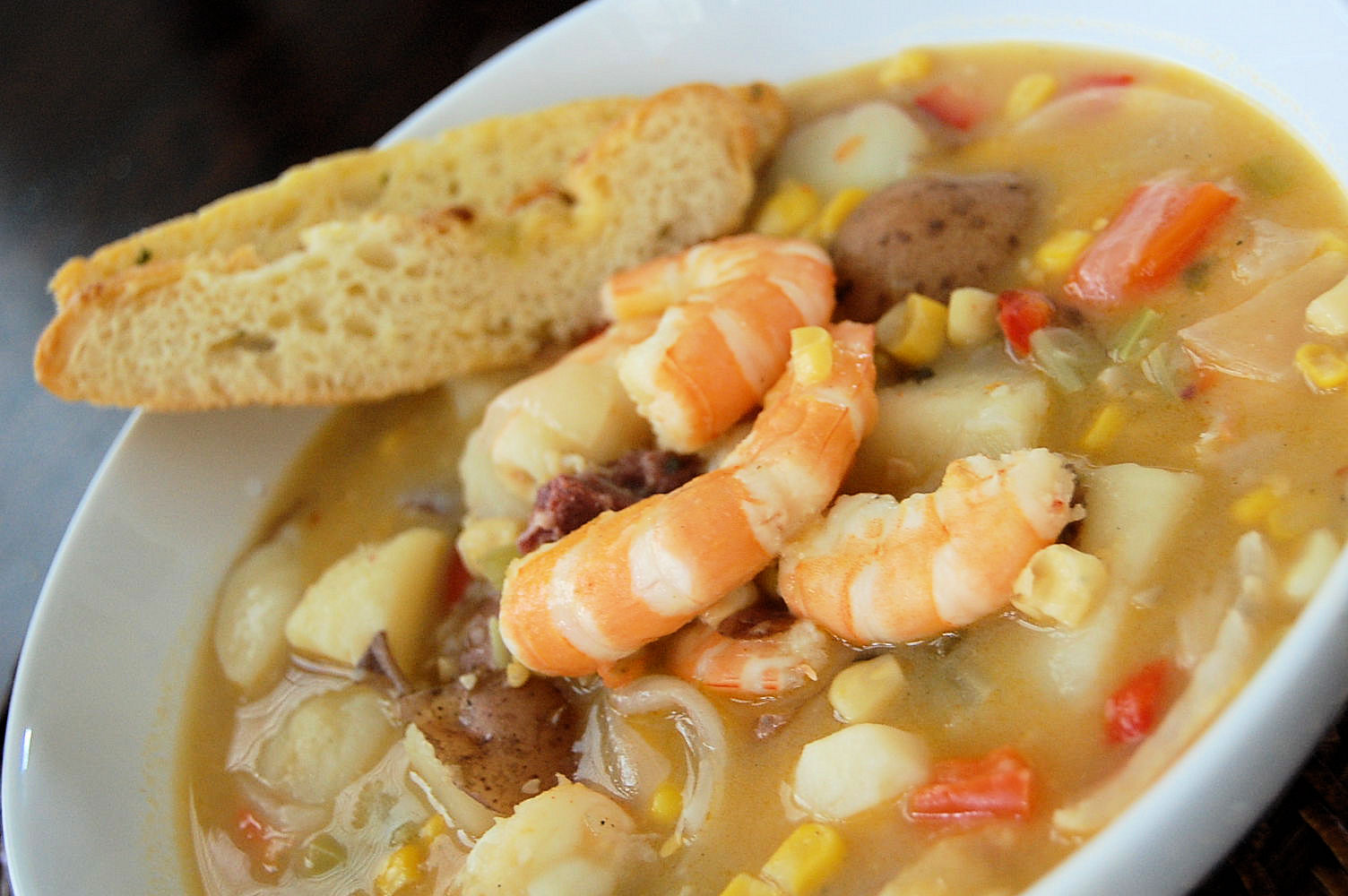 The seasoning from the cooked shrimp, veggies, sausage and potatoes just spread throughout the broth and turned the stew into a rich and satisfying meal. It is delicious and healthy and if you don't have time to for a shrimp boil in order to save the leftovers to make this stew, then by all means use the recipe below with my optional additions in order to create the same great taste.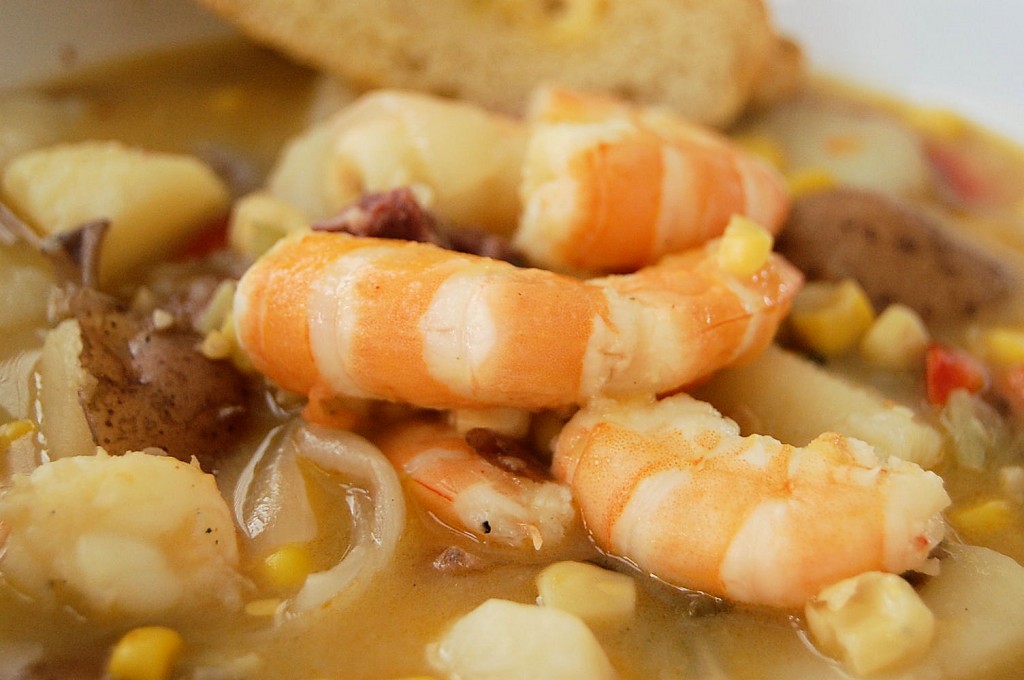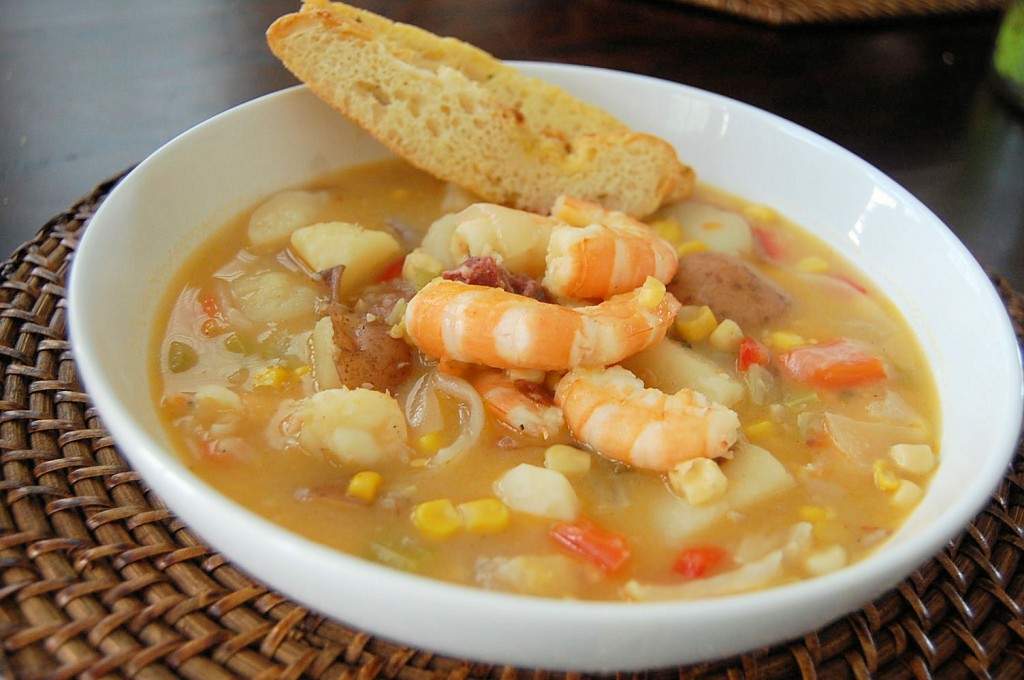 Now don't be alarmed if you go searching for shrimp stew recipes to find that mine is somewhat different than the rest. This is my own version of shrimp stew. By that I mean, I had all these leftovers and by making a simple roux and combining my favorite flavors I came up with a stew like soup loaded with yummy seafood. The roux is not dark (like most) and it is not soupy (like most) so there is not need to top it off with rice or a side of mashed potatoes. It is a one pot meal all by its lonesome and believe me- worth every minute!
Cajun Shrimp Stew
Ingredients
Either leftovers from my shrimp boil or
1 pound of shrimp, cleaned and deveined
½ pound of quartered red or new potatoes
1 link of andouille sausage, sliced
2 stalks of celery, largely diced
1 onion, quartered and taken apart
4 ears of frozen corn ( not canned or fresh but frozen)
1 tsp salt and pepper each
1 tsp cajun seasoning
1 tsp crab boil seasoning (powder form)
PLUS:
1 TBSP fresh basil and parsley
4 cups of chicken stock, warmed
2 bay leaves
dash of hot sauce
1 cup oil
1½ cups flour
½ tsp salt and pepper each
Instructions
Heat the oil in a large cast iron skillet- lower heat and add in the flour, stirring constantly until the flour is completely incorporated and the roux turns a nice golden color- approx 15-20 minutes. Add in the chicken stock and remaining ingredients. Meanwhile, if you do not have the leftovers from my shrimp boil then heat the butter and oil in a separate pan and saute the celery, onion and potatoes (the potatoes will not cook all the way through- they can finish cooking in the stew). Saute for 4-7 minutes then add in the sausage. Cook until sausage is slightly browned.
If you are making this without leftovers then- Place the veggies, sausage, corn, potatoes and shrimp into the pot with the stock and stir. Now add in the salt, pepper, crab boil and cajun seasoning, bay leaves, dash of hot sauce and herbs. Bring to a boil then reduce and allow to cook covered for 30 minutes.
If you are making this with the leftovers then- Add in the salt, pepper, bay leaves, hot sauce and herbs. Bring to a boil then reduce heat, dump in the leftover veggies, sausage, corn, potatoes and shrimp, stir and cook on low covered for 30 minutes.
So last week I suggested a few sites that I found to be great ideas for gifts this holiday season. This week I am doing more of a wish list so to speak. Things I only wish I could get this Christmas or any day for that matter. I bet you all can guess what most of my wish list is comprised of? Yep, things for the kitchen. Don't get me wrong- I have a great kitchen but a few new appliances wouldn't hurt me now would they? Secretly, I am hoping my refrigerator would suddenly die on me and I would be "forced" to get a new one – Like the one below. In that case I would definitely be visiting this amazing site I found that compares prices on all types of Kenmore appliances from Sears. It makes comparing prices a snap and they not only have appliances but items in outdoor, mens and women's clothing and electronics. Now that is something to get jolly about!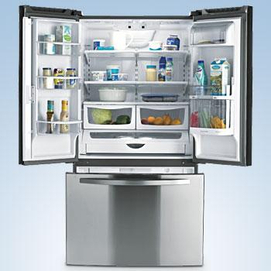 Whether you are "dream" shopping or your one of the lucky ones and actually need a new refrigerator, by all means check out this site – it should make your shopping so much easier.