Who said you can't celebrate Halloween even at breakfast time. These french puffs are delicatable and super easy to make ahead of time. Stash them in a container for the freezer and pop them out on Halloween or thanksgiving morning for a yummy, buttery and sugary treat for the kids. It is a special day after all!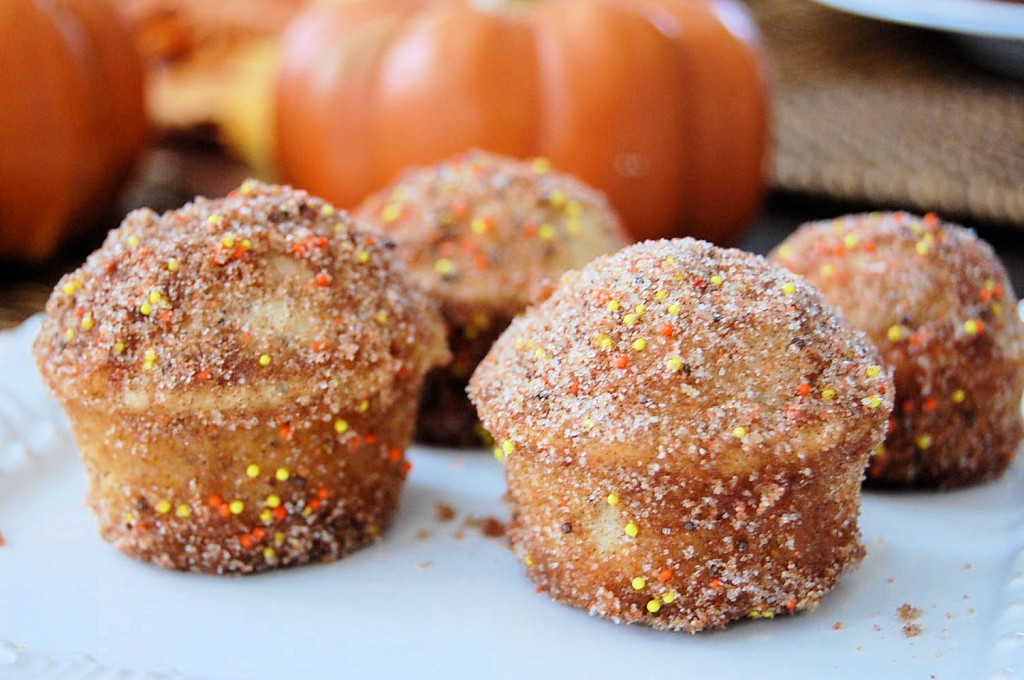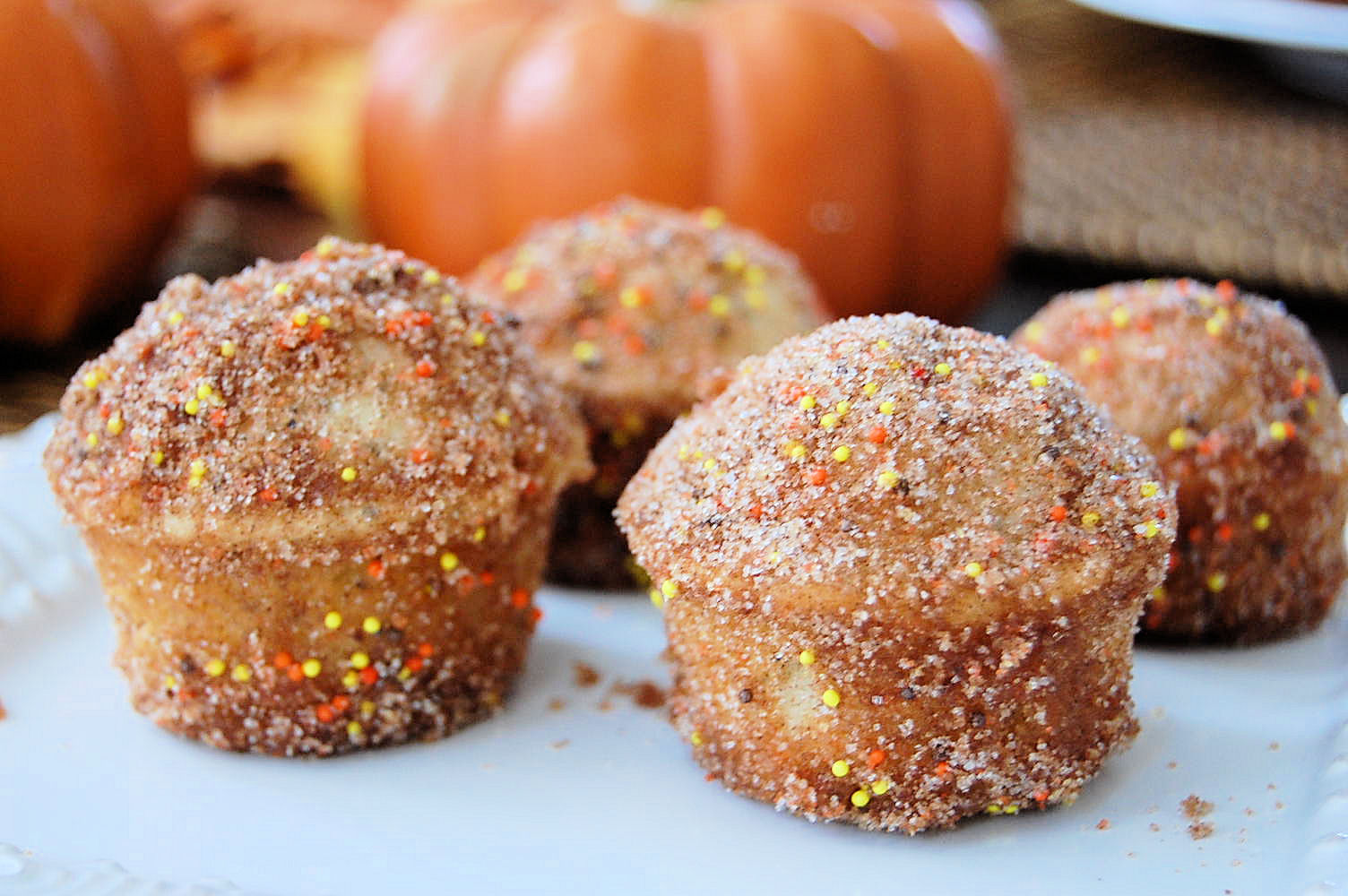 A French Puff is sort of a cross between a donut and a muffin. Now, these are nice little muffins on their own, if you like simple little breakfast muffins. But let's not stop there- with a donut like interior and a muffin exterior nothing is more heavenly then rolling these babies around in a concoction of butter, cinnamon and sugar- they are out of this world amazing- slightly sinful. Are you getting excited yet?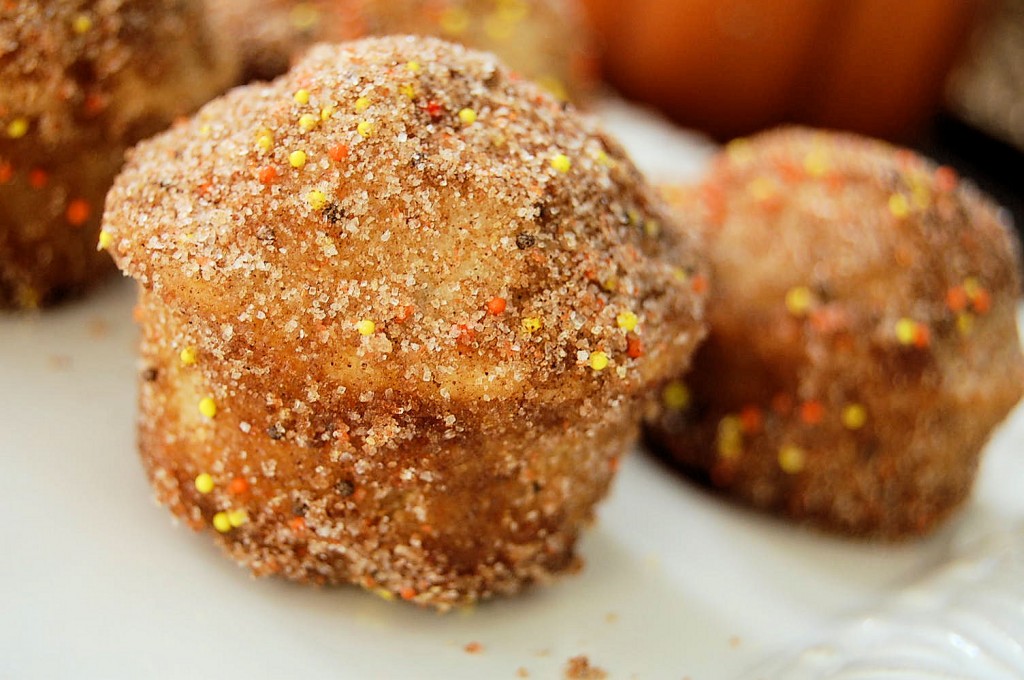 There is nothing fried about this babies and the rule is that since they are so small and tiny you must at least have 3 to start off with – after all its okay to indulge in amazing desserts every once in a while especially when those desserts are homemade. So much better for you than any store-bought pancakes, granola, pop-tarts or breakfast cereal (ok- except for the "healthy" kind like fiber one or something).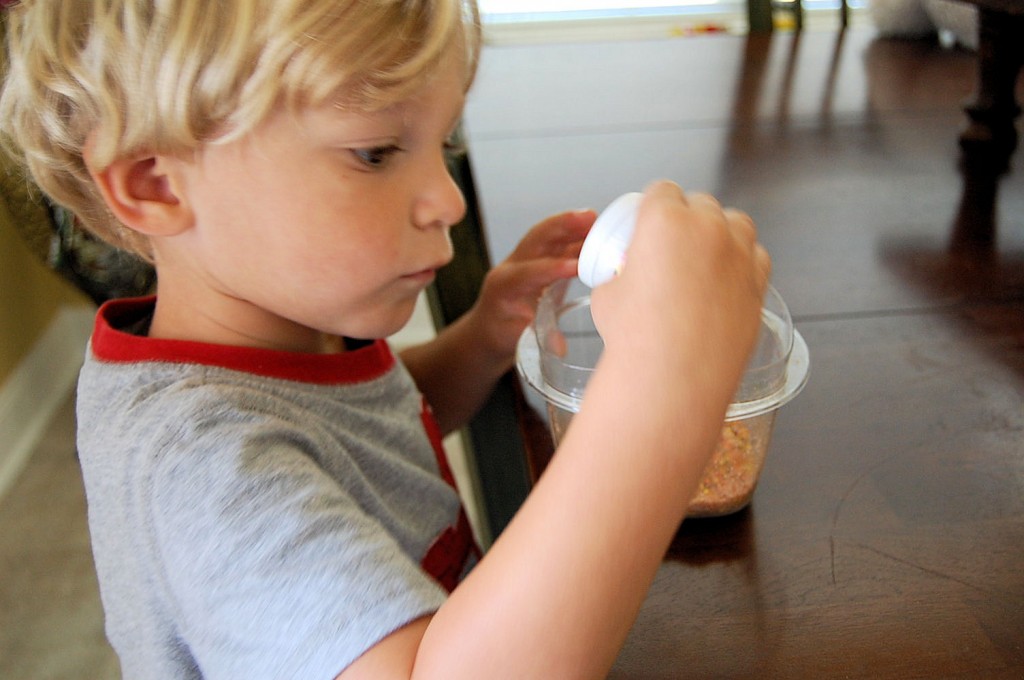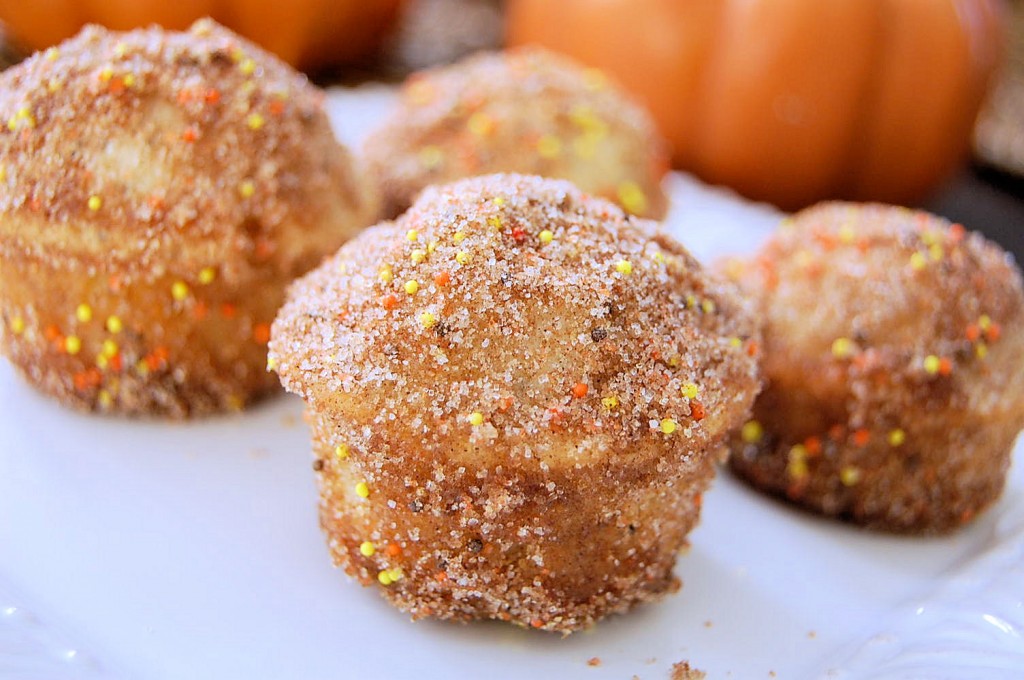 Since Halloween is the theme today I thought adding orange and black sprinkles to the rolling mixture would be fun and festive. Grant decided he wanted to help me and with my dirty hands I grabbed the camera to take a pic real fast. Sorry for the blurriness. For Christmas you could always do red and green ( bet you would have never thought of that huh! LOL)
[print_this]
Halloween French Puffs
Ingredients: (recipe from Sisteroo)
3 cups Flour
3 teaspoons Baking Powder
1 teaspoon Salt
½ teaspoon nutmeg
1 cup Sugar
2/3 cups Shortening
2 Eggs
1 cup Milk
Rolling Mixture:
2 sticks butter
6 tsp cinnamon
1 tsp pumpkin spice
3 cups sugar
sprinkles of your choice
Directions:
Preheat oven to 350 degrees. Lightly grease your muffin pans or use paper muffin cups for easy clean-up. Please consider doing all of these puffs in a mini muffin pan—they taste so much better small and look waay cuter.
In a large bowl stir together flour, baking powder, salt, and nutmeg. Set aside. In a different bowl, cream together 1 cup sugar and shortening. Then add eggs and mix again.  Add flour mixture and milk alternately to creamed mixture, beating well after each addition.
Fill prepared muffin cups 2/3 full. Bake at 350 degrees for 20-25 minutes or until golden (minis will cook faster). In a bowl, melt 2 ½ sticks butter. In a separate bowl combine remaining sugar and cinnamon. Dip hot baked muffins in butter coating thoroughly then coat with cinnamon-sugar mixture.
[/print_this]