Seafood
Potato Crusted Mustard Salmon & Tea Collection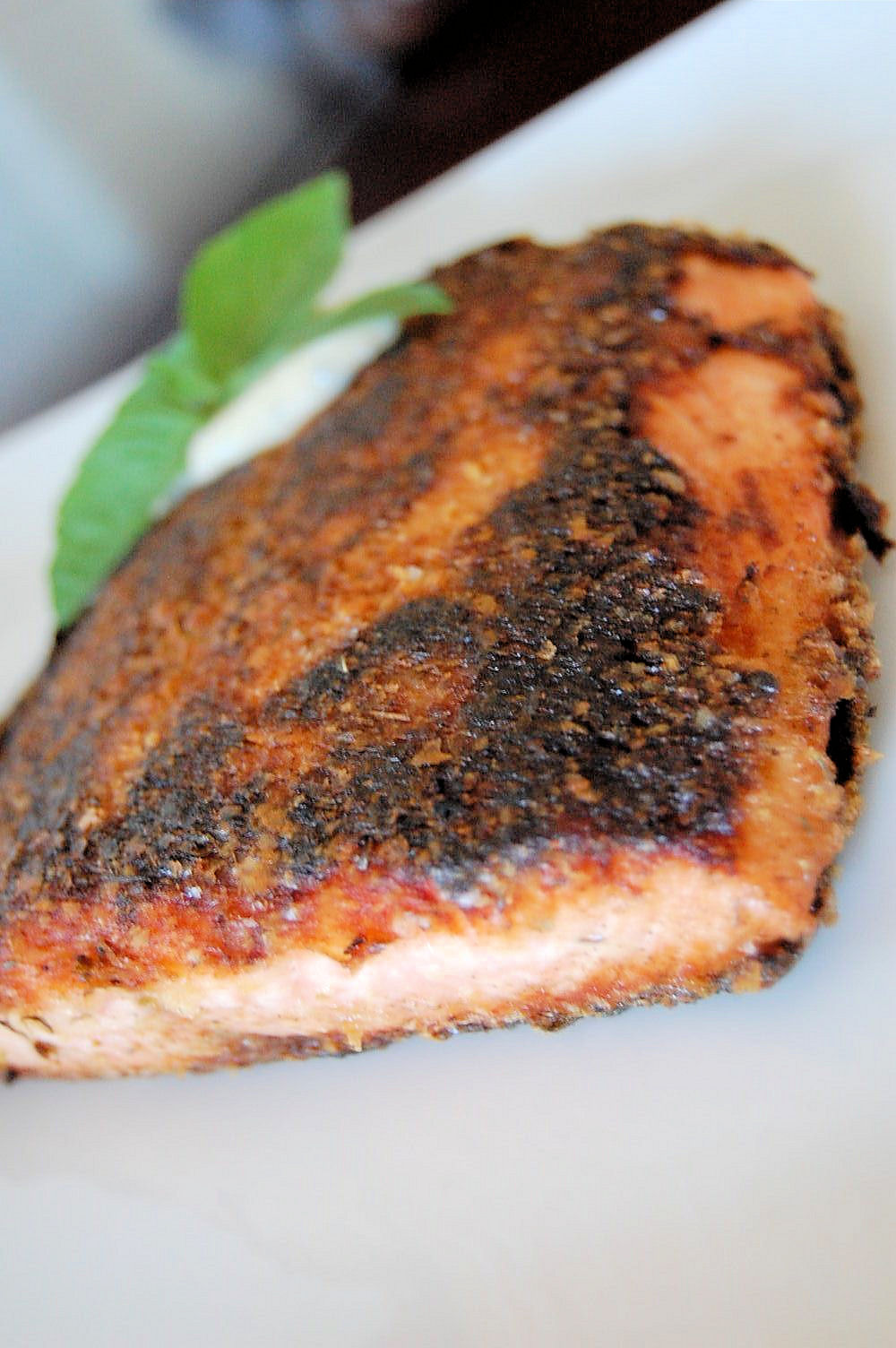 I am about to get all Semi-Homemade on you here and a dash of 30 minute Meals with my Potato Crusted Mustard Salmon recipe. It is a breath of fresh air for any busy mom or wife because with one bite of this fish I will have you screaming Hallelujah and I will have your family or guests thinking you are one crazy amazing cook!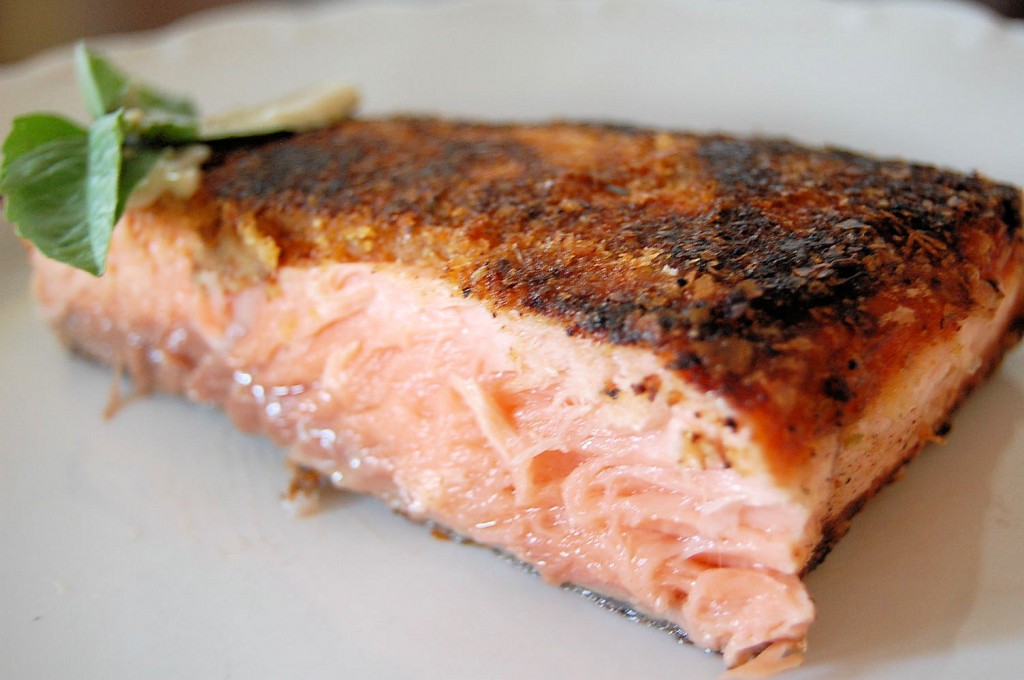 I got the idea last week when I wanted to crust my salmon before pan-frying it but I didn't have my trusted panko bread crumbs on hand. If you know me- you know I love panko- but for a surprising twist to my cooking saga I can now say I have a new favorite and that is where the Semi-Homemade part comes into play. Boxed Potato Flakes. Yep, you are reading that correctly- I said Boxed Potato Flakes. Did you know they can do amazing things to fish and chicken when seasoned appropriately. It turns out an amazing crust with a hint of potato flavor left in your mouth. Seriously delicious.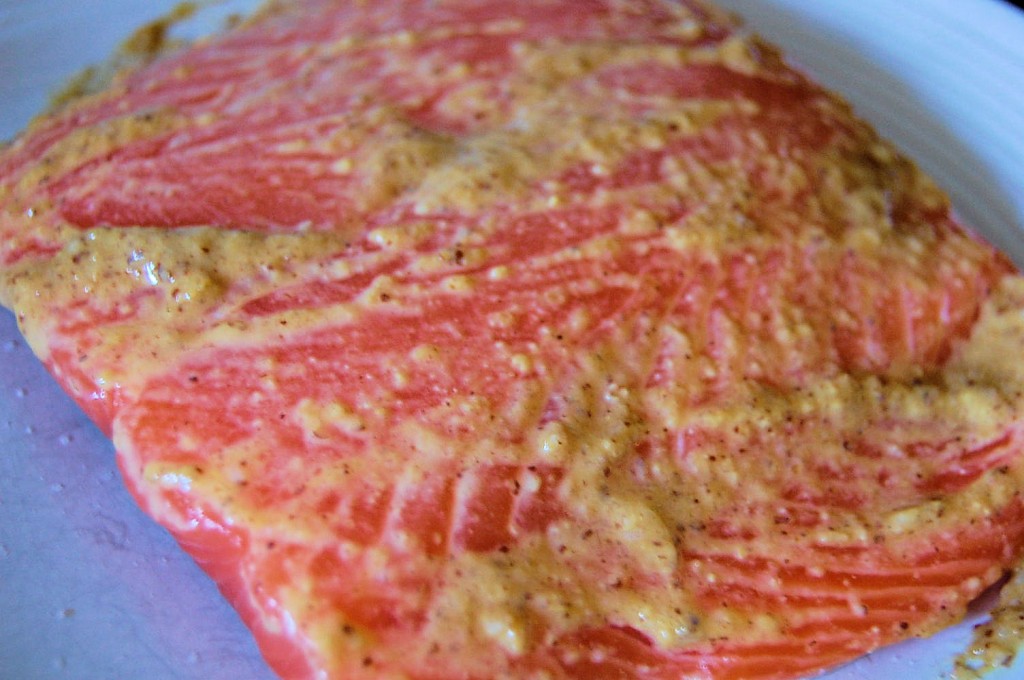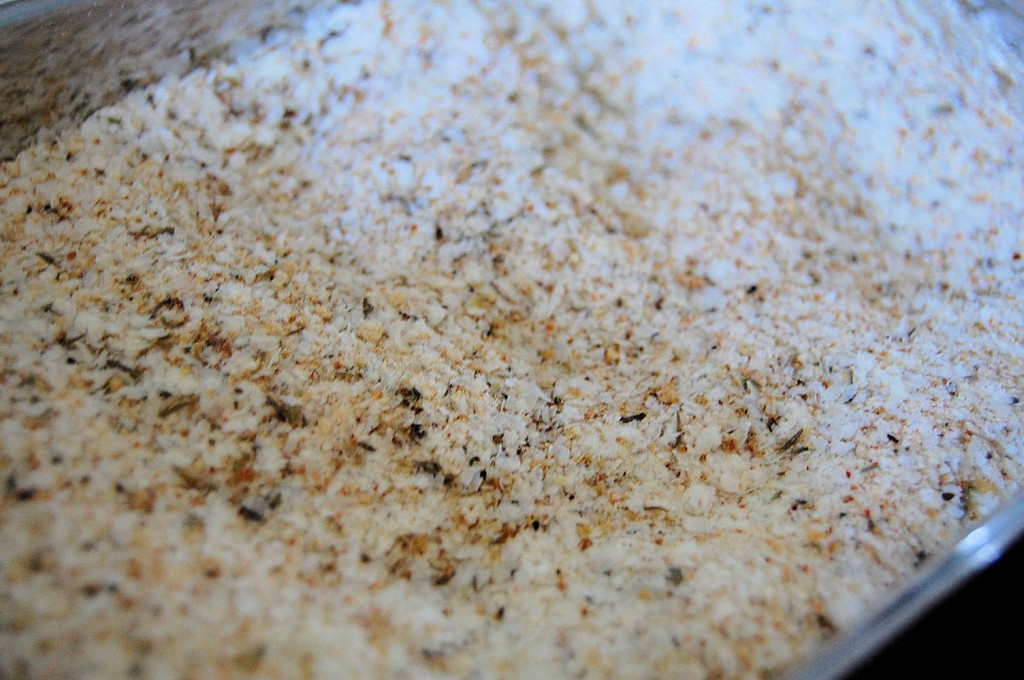 The thirty minute meal part now enters the scene……. After breading one (or both) sides of your salmon you can pan-fry this baby in a matter of minutes while you simultaneously make a side for the fish like the wonder woman you are!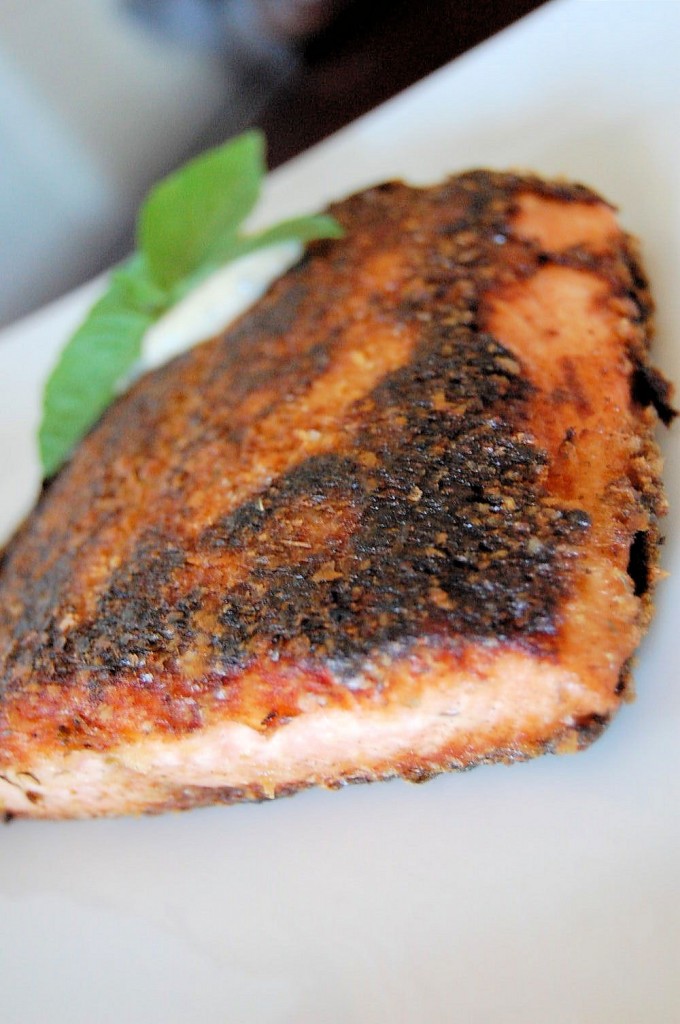 [print_this]
Potato Crusted Salmon
Ingredients:
4 salmon fillets
1 tsp salt and pepper each, for the fish
1 tsp salt and pepper each for the flakes
1/2 tsp paprika
1/2 tsp lemon zest
1 tsp garlic powder
3-4 tsp of spicy brown mustard or dijon mustard
1 1/2 cups of potato flakes
Directions:
Pat the fish dry with paper towels. Season the fish lightly with salt and pepper. Generously spread one side of each fillet with the mustard. Now mix together the flakes and remaining seasonings. Dredge the fillets in the breading mixture to coat entirely. Cover the fish with plastic wrap and press the potatoes flakes down onto the fish very firmly and tightly.
In an ovenproof, nonstick pan, heat the olive oil and butter. When hot, place the fish very gently in the pan, with crust side down, using a large spatula to avoid breaking the crust. Saute for 2 to 3 minutes until the potatoes are golden brown. Flip the fish carefully to the other side and finish cooking in the oven for about 5 minutes at 425, or until the center of fillet is opaque.
[/print_this]
Like I mention in Monday's post, I am on the prowl for great Christmas gifts this year for my friends and family. I have to do my shopping early because yours truly is having a baby at the first of December. For the next month or so I plan to share with you all sites and products I come across that I love and that would be great gifts. However, this next store is not something I just came across- in fact, it is a clothing store that I have been obsessed with since my first son was born.
If you have a baby boy you will know what I mean when I say there is not a lot to choose from for them. I swear there a million, billion clothes and shoes for girls-the cutest things you will ever see- but for boys there is a very short list of stores.  I was actually having this conversation with a new friend of mine last Saturday because she asked me where I got Grant's shirt and my little dress. I excitedly said Tea Collection! We then talked all about the store and how cute Tea Collection's  baby clothes were and it reminded me to do 2 things: 1) get on the site and order something for my nephew and 2) tell my readers about Tea Collection. It surprises me that a lot of people haven't heard of them.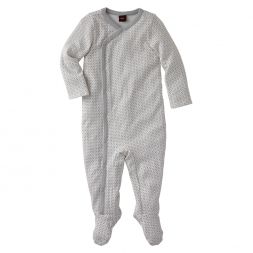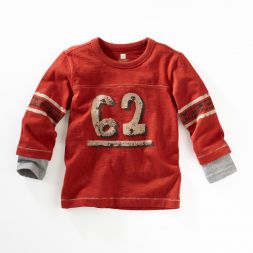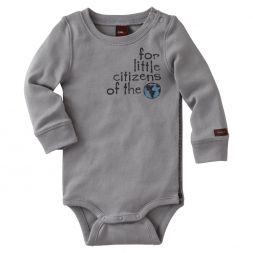 If you need a great Christmas gift for women, girls or boys or just clothes in general for your kids by all means check them out or I guess you could wait until the new baby is too old for all his Tea Collection clothes his big brother handed down to him and then you could have mine but that's not fun now is it?