Can you say Savory ten times in a row while balancing a spoon on your nose, holding a glass of water and jumping up and down? No? I didn't think so….. Instead let's make it simple and just stand there and scream "This is the Best Dang Tomato Tart I Have Ever Had!! Hands Down!" Now, that was easier wasn't it?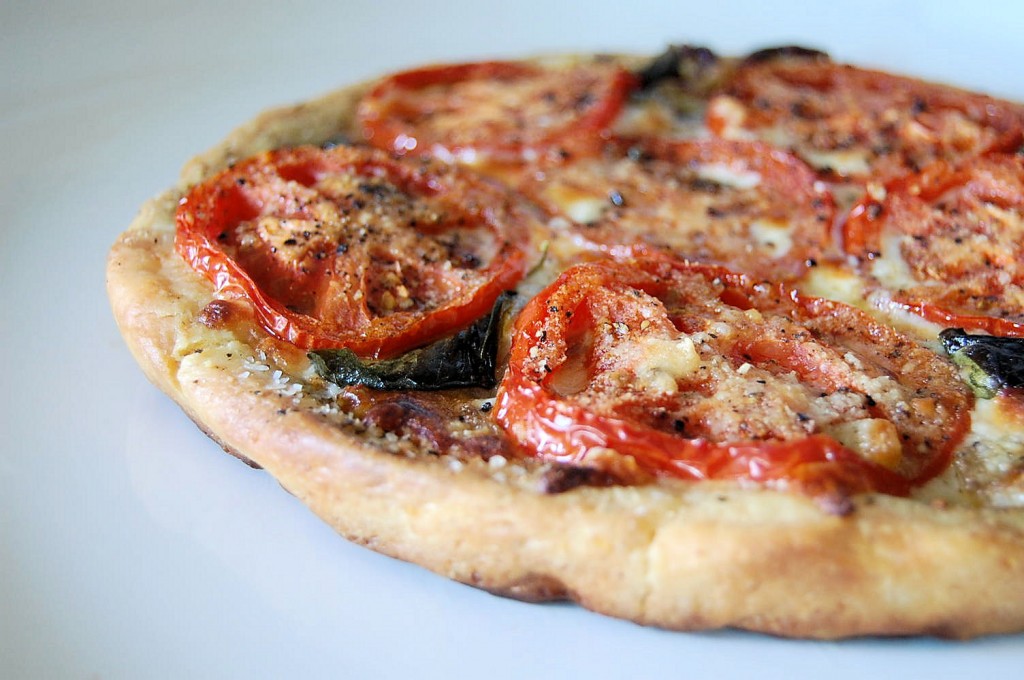 I am kinda in a silly mood today as I am typing up this post. For one, I am pretty sure I just had 3 blowpops in a row- Two, my son has now been napping for a whole hour and Three, I just got my hair done this morning so I am feeling pretta! I wanted to write this post while eating this tomato tart last night (since you know I like to multi-task and all) but the hubs said No! So I was forced to eat this  amazing tart first and write the post later.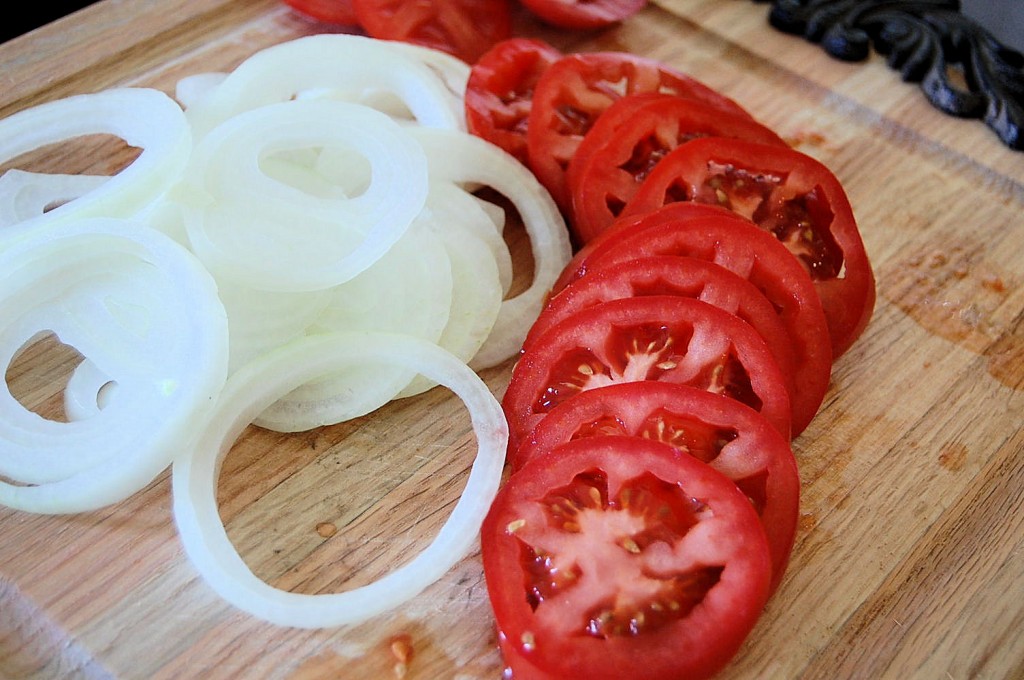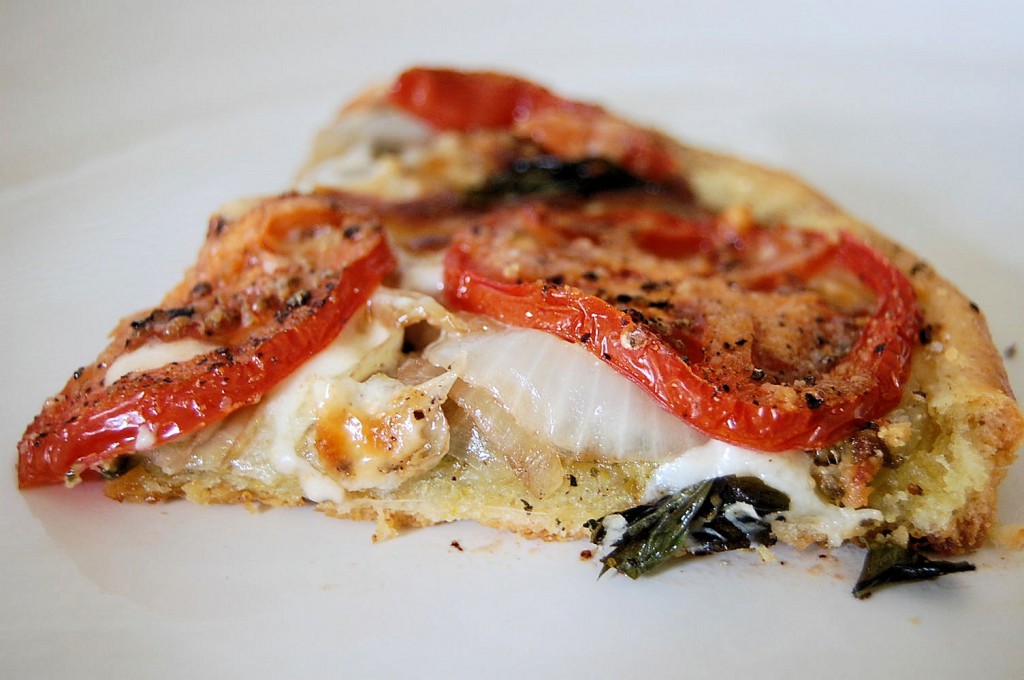 What makes this dish is the cornmeal crust. I have never made a cornmeal crust before but it was easy than pie and it truly added to the texture of the whole tart giving the tomatoes and onions a nice crispy somewhat salty layer to dig its juices into. Caramelizing the onions before hand is a must and you can't forget the balsamic vinegar. The pairing of balsamic and tomatoes is one of the first things I do when working with tomatoes, regardless of the recipe or dish in mind. Be careful when baking the tart. There are many ways out there to make a tart and bake a tart, some of which require way to much time for me. In this recipe all you have to do is make the dough, let it rest,then pre-bake it for 5-10 minutes in a very hot oven before drowning it with the yummy tomatoes and onions. Picture Perfect, Elegant and A great great appetizer!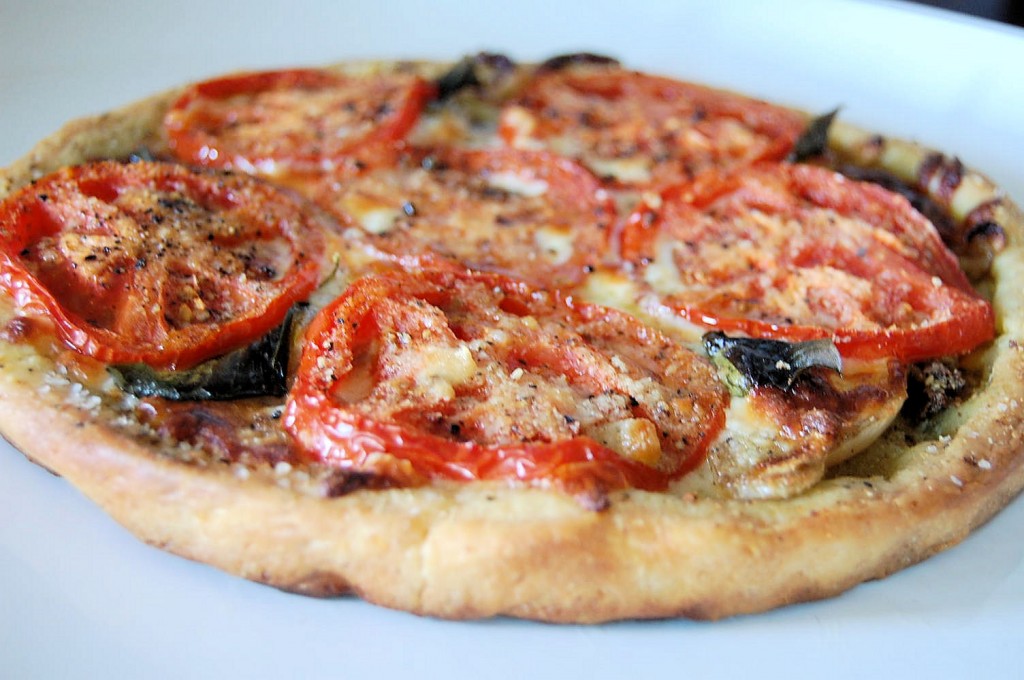 [print_this]
Tomato and Onion Tart with Cornmeal Crust
Ingredients:
2 large ripe tomatoes, thinly sliced
1 large onion, thinly sliced
2 cloves garlic, minced
1 tsp balsamic vinegar
1/2 tsp sugar
1/2 tsp salt and pepper each
dash of paprika
1/2 cup shredded mozzarella cheese
1/2 cup shredded Parmesan cheese
2 TBSP chopped basil or parsley
For the Crust:
1 package of active yeast
1 cup warm water
1 cup cornmeal
2 1/2 cups AP flour
1/2 tsp sugar
1 1/2 tsp salt
3 TBSP olive oil
Directions:
Heat 1 1/2 TBSP of olive oil in a large saute pan. Place in the onions and garlic and cook for 5-7 minutes over medium-high heat until the onions begin to caramelize, add in 1/2 tsp balsamic vinegar, 1/2 tsp salt and pepper and a dash of paprika. Meanwhile, place 1/2 tsp balsamic vinegar with the 1/2 tsp sugar over the tomatoes in a large bowl and allow to marry until time to bake.
In a large bowl combine yeast with water and sugar and stir well to combine. Set aside until foamy, about 5 minutes. Add the salt, olive oil, and half of the flour and mix well to thoroughly combine. Add the 1 cup of cornmeal and all remaining flour except 1/2 cup and mix well with your hands, working to incorporate the flour little by little. The dough should be slightly sticky to the touch. Transfer dough to a lightly floured work surface and knead dough for at least 5 and up to 7 minutes, adding enough additional flour as necessary to form a smooth and elastic dough that is not too sticky. Transfer dough to a lightly oiled 2 or 3 quart bowl and turn to coat with oil. Cover with a damp towel and let rise in a warm place until doubled in size, usually at least 2 hours.
Divide dough into 2 portions (or more if you plan to use this as an appetizer) and form into balls. Place on a lightly oiled baking sheet and cover with a damp towel. Let rest for 15 minutes, then transfer to a lightly floured surface, shape as desired and roll out to a 1/8-inch thickness. Transfer dough to the pan of your choice (preferably a pizza stone) and prebake in the oven at 500 degrees for 5-8 minutes. Next  begin by arranging the tomatoes in a circle ending with in the center, then the onions, then the cheese, herbs and lastly drizzle with olive oil and sprinkle a dash of kosher salt and pepper on top. Bake until crispy and golden brown at 500 degrees, usually 7 to 12 minutes.
[/print_this]
Speaking of appetizers. There is an amazing company called Serena Hampers that specializes in the most delectable fun and over the top delivery baskets. The baskets are referred to as hampers because they are based in the U.K.- isn't that cute and they are full of goodies like chocolate, candy, cheeses, truffles, sauces, wine, spreads, you name it. Serena Hampers even has a few great bath hampers with luxurious salts, soaps and bubble bath.
Why am I telling you all of this? Because  I think it would be a fantastic Christmas present this holiday season to someone you don't get to see for  the holidays or as a business or corporate gift.  A Christmas hamper is a wonderful way to say, "I'm thinking of you!"- and no I am not referring to myself, although if you sent me a hamper I would not turn it down:)
Who wouldn't want a package of wines arriving at their door or a nice hamper full of sauces and spread?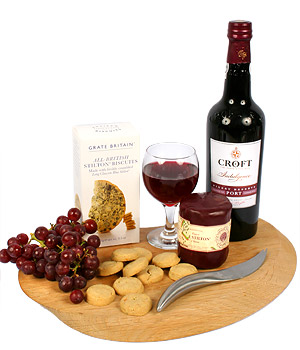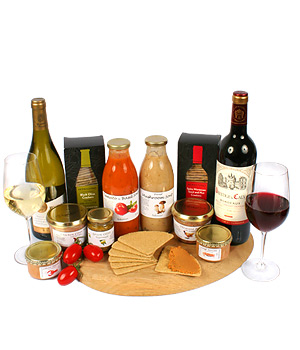 By all means check them out if you get a chance or bookmark them for later when you are Christmas shopping. The only reason I am mentioning this now is because yours truly is having a baby the first of December so I have had Christmas on my mind for a while now. Who has time to shop with a 2 week old? Not I!