Every year around this time of year when the leaves start falling and the weather is cooler (cooler defined by Southerners- as in anything below 90 degrees)  I get the urge to make all things pumpkin-related. Pumpkin bread, pumpkin latte, pumpkin pie, if it can have pumpkin in it then I am making it!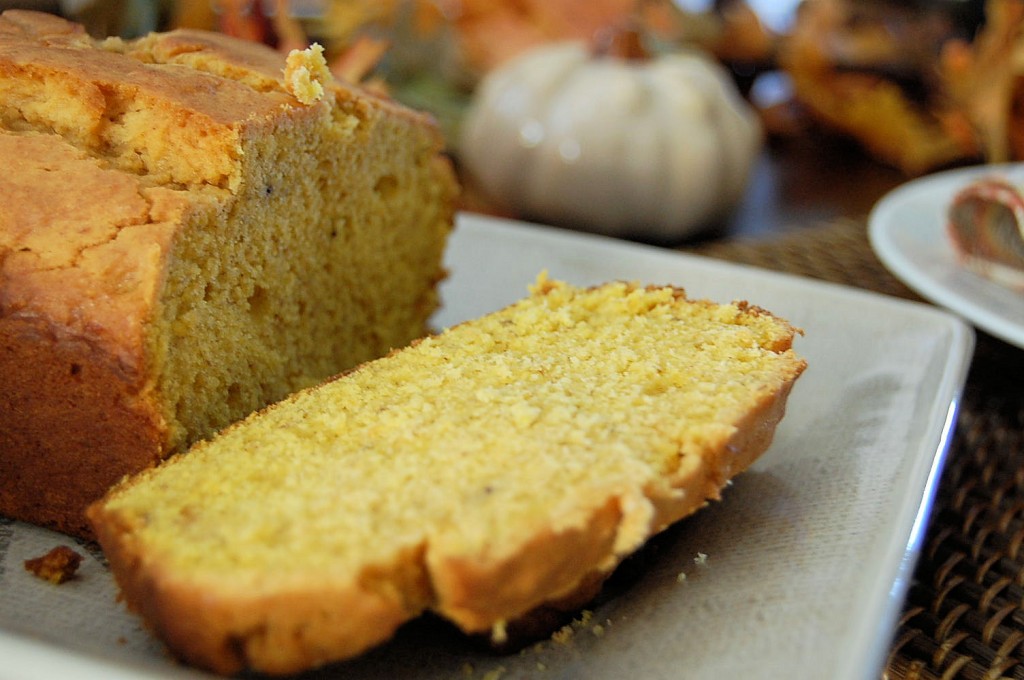 I know there are a million and one recipes out there for pumpkin but have you ever seen a recipe forWicked Good Pumpkin Banana Bread? I didn't think so? Pumpkin bread can just feel so lonely at times so I decided to include roasted bananas (a trick I learned from my friend Candace) to liven things up a bit. This bread is sweet, moist, flavorful and deserves the utmost respect from the other breads. The combination of the sweet roasted bananas against the spicy pumpkin flavors is phenomenal. I must say I don't know if I will ever make any other pumpkin bread recipe as long as I have 2-3 old bananas lying around.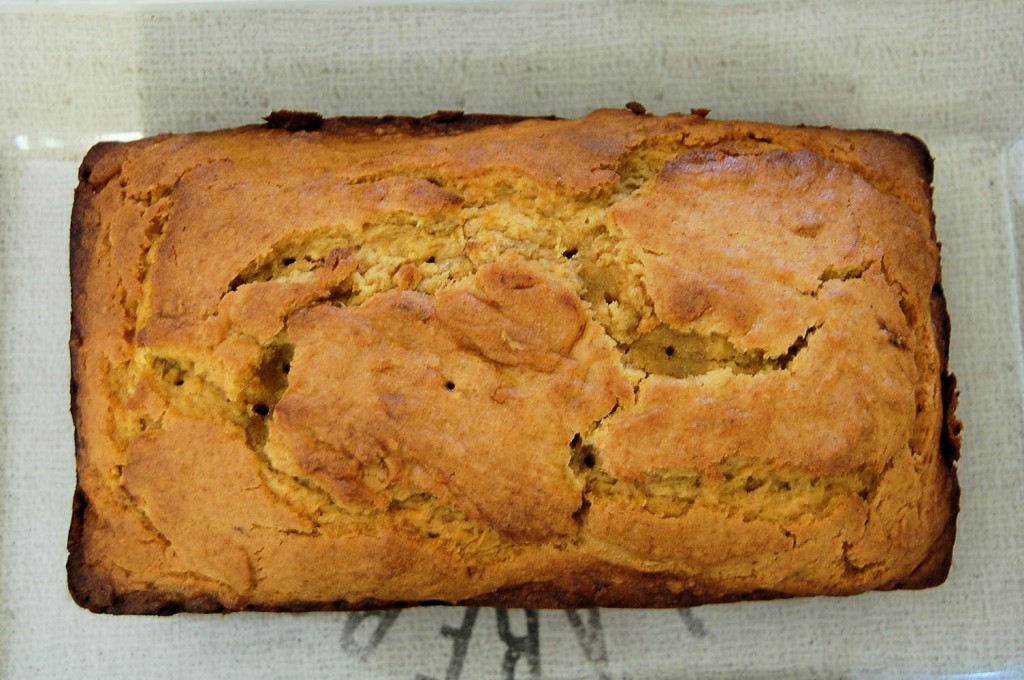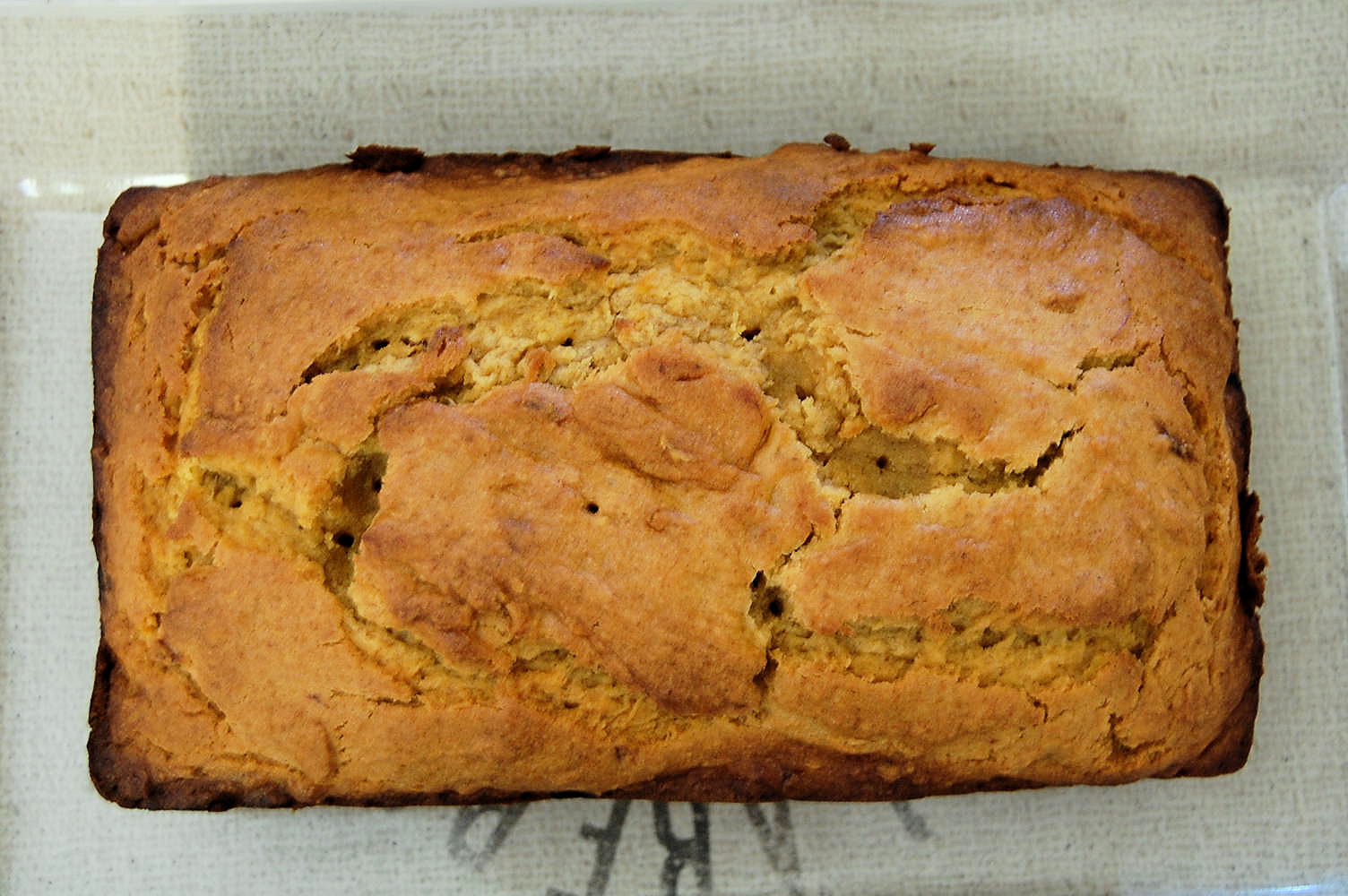 It hits the spot for breakfast or as a snack. Serve it with butter or even go as far as almond or apple butter. I used the leftover batter for muffins as this recipe will make one large loaf with a little extra remaining. Get ready for the best bread of your Life!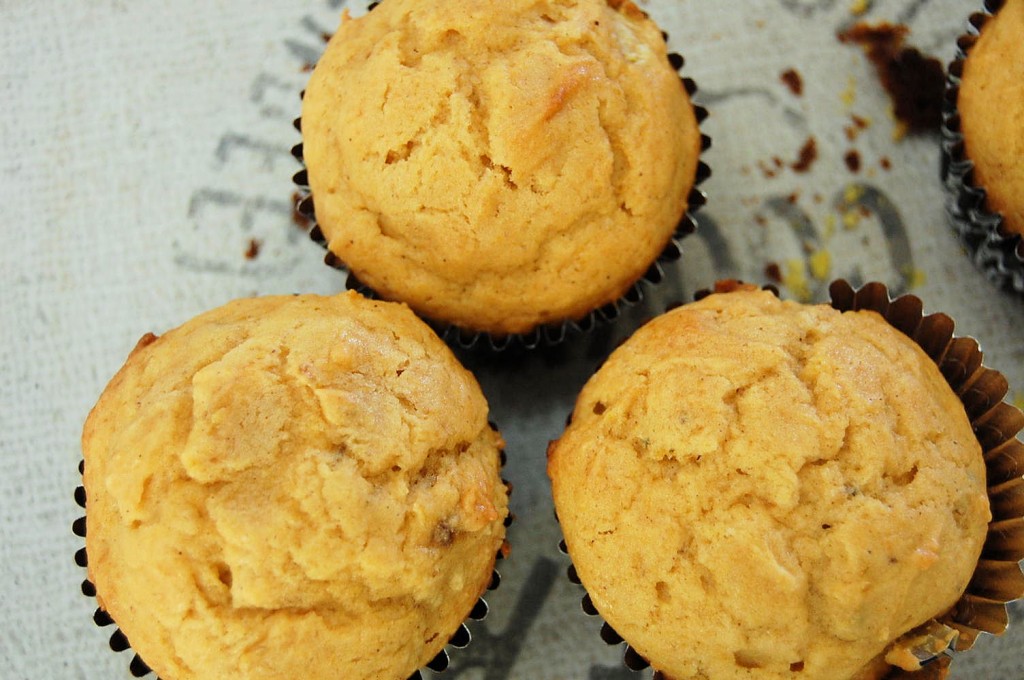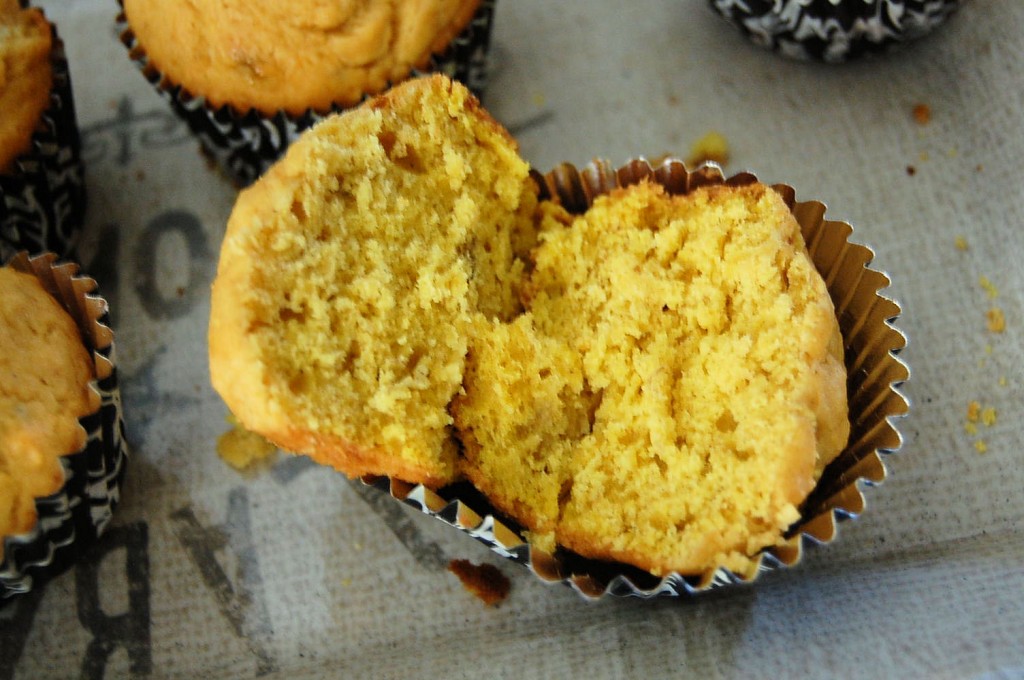 [print_this]
Spiced Pumpkin and Banana Bread
1 1/2 cups sugar
1 cup canned pumpkin
2 eggs
1/4 cup sweetened condensed milk
3/4 stick unsalted butter
2 medium really ripened bananas
1/4 cup brown sugar
2 tsp baking soda
1/2 tsp baking powder
2 cups AP flour
1 cup cake flour
1 tsp pumpkin spice
1/2 tsp cinnamon
1/2 tsp vanilla
Directions:
Place 1 TBSP of butter in skillet and melt. Add in the bananas and brown sugar. Allow them to roast or caramelize for 3-5 minutes. Stirring occasionally. Set aside to cool.
Meanwhile, sift together your dry ingredients. Beat your butter and sugar until light and fluffy. Add in the eggs, vanilla and pumpkin. Slowly add in the sweetened condensed milk and the remaining ingredients. Pour into a greased loaf pan or greased muffin tin (makes 24+ muffins depending on your tin) and bake at 350 for an hour.
[/print_this]